Supplies everywhere, right? Kinda makes it all overwhelming and often stops your creative process to the point you walk in the room only to walk back out again. Let's explore somee Craft Room Organization and Storage Ideas.
Just exactly how do people get those beautiful spotless craft rooms you see on Pinterest? What you would give to have them come organize yours. Well wait a minute, you got this.
You just need a little direction. Some innovation. Some motivation!
Do you have lots of crafts going at the same time? How nice would it be that you could just sit down and have everything you need in one section of your room for that particular craft?
First, Let's Save Some Money!
Before you go off to buy any organizers on Amazon or on other places, I encourage you to sign up to Rakuten to save money and get cash back directly to you! All you need to do is sign up HERE! I have used their services for over a year now and have made a nice little sum back and am saving it for Christmas! Out of sight out of mind right? You betcha.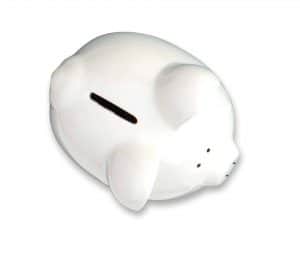 Sign up, add the app to your chrome bar and you will be reminded and shown how much you can save by simply clicking the button. Right now they are running a promotion to get $10 added to your account when you sign up! How awesome is that?
Once you sign up you can use it to save money when shopping online at places like these:
If you don't have an Rakuten account, I highly recommend you get one. Very easy to add to your Chrome toolbar and it will pop up on every site that it can offer you a discount. Easy savings and money in your pocket!
Does it work? YES! Check out what I just got in my email today…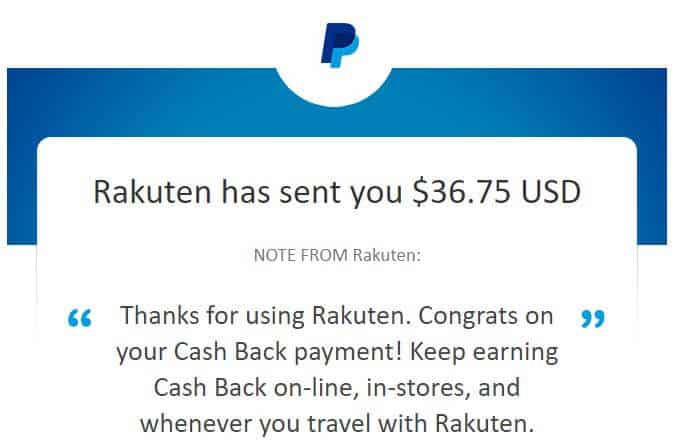 Onto the Organization!
Jewelry Making Organization
I am loving the storage capacity in this organizer offered by Gems On Display. They do have other sizes available. You can find this particular one here as well as the trays. Think of all the storage you can get in this! They have different sizes available as well, a rolling cart for it and different trays to use in the drawers to organize your supplies!
For a more economical choice and if you are limited on storage then try these plastic containers from The Container Store. I personally use these. I like that they stack and the clasps on them are secure and easy to open. You can also use your Ebates account I mentioned above, and save an additional 4%.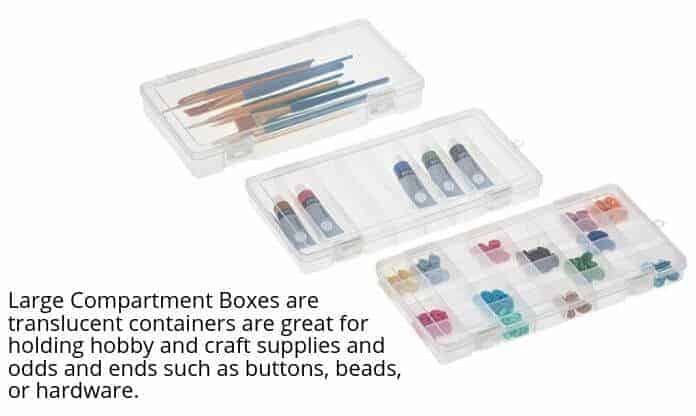 Here are a few more ideas to DIY and for seed bead storage.
DIY Plier Stand is easy to make and holds a lot of your tools.
The Beadalon Table Top Station. The top two wooden dowels give easy access and storage for all of your beading tools. Eight hooks for storing strands or packages. Another wooden dowel in the bottom provides space to store and dispense spools of stringing material or wire.
The Bead Pavilion showcases holds all those tiny tiny seed beads. I love that the drawers are removable and you can purchase different sized containers.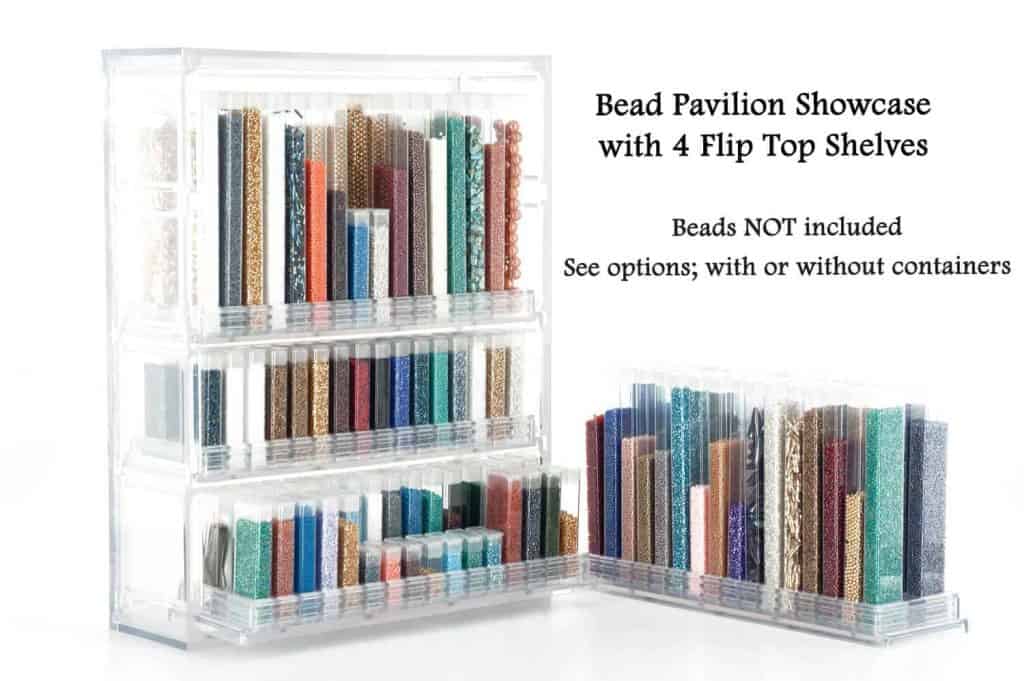 Sewing Organization
I love to sew and I find that sewing items are very colorful and make for great display items in your craft room. Take a look at these clever ideas for storing your sewing items.
This thread rack comes from SewNSuppliesDisplays on Etsy.
The New DeNOA Rolling Sewing Machine Trolley Bag is the perfect storage option for those constantly on-the-go and in need of a way to stay organized whether at a job, in the studio, or at home.
The Wallaby II sewing cabinet is perfect for the crafter who finds themselves trying to find the ideal space for their serger, sewing machine and more! Once your project is complete, safely conceal and secure your sewing machine, serger, fabric, and equipment by closing both doors and turning the key to lock them shut.
Then there is storing the fabric
I found these awesome ideas at the Scraps Shoppe blog :
File your fabric away is used on any standard filing cabinet (choose a size that fits with your room and the amount of fabric you have). You could use vertical or lateral file cabinets!
Scrapbooking, Painting and Mixed Media
This probably is one of the hardest to categorize and organize. I use a lot of the photo boxes found at JoAnns or Michaels and I find they work the best just because of the pure volume and different pieces you can purchase. I'm going to break this down into a few different categories.

Brads, Embelishments, Stickers, Glue, Scissors, Stamp Pads, Stamps and Stencils
I use the Iris Letter and Legal File box to store all my stickers. I have them filed by type. Like Animals, Flowers, Fairies, etc. Makes it very easy to find things and I can move it to my table with ease.
Pens, Markers, Paints, Paper and Brushes
This by far is the messy stuff. LOL.
Crafter's Companion SPECN-6 Spectrum Noir Marker Storage Trays, 6/Pack. The ultimate Pen storage – a versatile storage solution for all pens including specialist colouring systems.
Pencil Case Holder Slot – Holds 202 Colored Pencils or 136 Gel Pens with Zipper Closure – Large Capacity Pen Organizer for Watercolor Pens & Markers
Such a clever idea to use binder clips to hang your paint!
Paint, Paper and Brushes
This 6-case Iris scrapbook cart is great for organizing and storing your scrapbook projects and supplies. With six double latched 12 inch x 12 inch cases and a built in organizer top, this is the perfect storage solution in any craft room. Not only can it hold all of your scrapbook paper, but all of your scissors, embellishments, and pens too.
Crocheting and Knitting
I do dabble in these as well but usually just to make a scarf or hat. I'm not that patient or talented like others but I do have the supplies!
Innovative Home Creations Colonial 4850-BLK 6-Shelf Yarn and Craft Organizer. Organize yarn and crafts compactly in the same storage space! Hangs from a standard-sized closet rod. Reinforced shelf support resists sagging. This package contains one 48x11x11 inch yarn and craft organizer with six cubbies and side pockets.
Teamoy Crochet Hook Case, Canvas Roll Bag Holder Organizer for Various Crochet Needles and Knitting Accessories, Compact and All-in-one
I've tried to cover as many crafts as I could for Craft Room Organization. I know there are so many more. I do use the Ikea systems I spoke of in the furniture post to hold a lot of the bigger items I craft with. Like the supplies I use to make garden fairy and gnome houses and various holiday items. I will share all of that with you in my final craft room reveal!
I hope you found some ideas you can use here for your Craft Room Organization. Let me know in the comments if you have trouble finding ideas for storage and I will be glad to offer suggestions!
Be sure to keep an eye out for the next article in the Craft Room Design and Organization Series: Special Consideration for Crafts that require ventilation.
If you have missed any of the series you can go back by clicking on any of these links:
Series One: The Art of Color Theory, Color Psychology and Color Choices
Series Two: Prepping and Painting your Room
Series Three: Choosing your furniture, shelving and lighting
Series Four: Craft Room Organization and Storage Ideas
Series Five: Special consideration for Crafts that require ventilation
Series Six: Organizing your Space
Series Seven: 7 Tips to Keeping a Clean Craft Room
BONUS: Selling your Crafts