Are you an artist or crafter that makes things to sell? Have you ever wondered how others make a living by selling their crafts? Have you tried and been unsuccessful?
I've been there and done that. All of it. It's not easy when you are throwing spaghetti at the wall and hoping it will stick. I've been online, at craft shows, on Ebay and Etsy. I've done Facebook, Instagram, Pinterest and more. There's even a handmade at Amazon platform.
Selling Your Handmade Crafts – What You Need to Know Up Front
How would you like to learn from all my experience and save yourself some headaches? Sounds good right? You bet. I wish I had someone telling me all their secrets! First, grab this free resource that you can refer back to.
I'd like to start of by telling you a bit about Marketing. You could have the best product out there but if no one knows about it you can't sell it. One step further, if no one knows you and trusts you it will be even harder to sell. So let's talk about this.
Building Your Brand
To build trust and to get people to know you, you will need to set yourself apart from others. One of the best and easiest ways to start this process is by branding. For example, if I showed you these logos, I bet you could tell me the Company Name associated with them.

These logos are easy to identify, contain one to four colors, but mostly one, and simple. Apple, Target, Walt Disney, and Microsoft. Did you get all of them correct? They, as well as a lot of big brands use this same premise.
Branding has three main and very simple elements: Logo, Colors, and a Tagline. For your business to gain notoriety and trust, it is important for you to create your own branding image.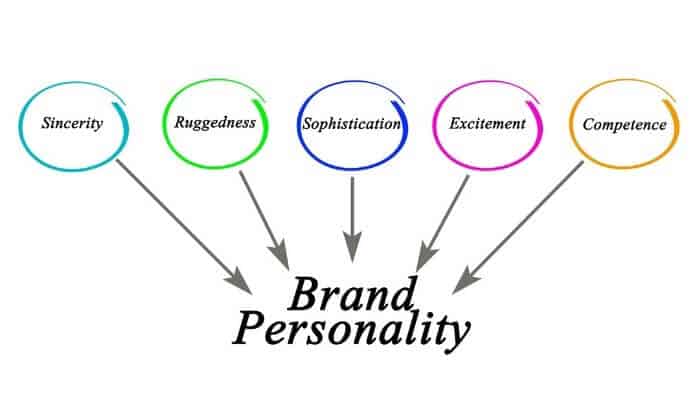 Logos
First think about if you want to incorporate a logo. Some companies only use their name and colors to identify themselves. For example, I chose to use the name Craft Room Organization and picked 3 colors that pop, Red, Blue and Yellow. You will see it at the top of the blog. I did incorporate a favicon, the circle or emblem with CRO and my tag line "Happiness is and Organized Craft Room" so I can use that very easily on my marketing materials, but I stuck with a simple design.
Along with your Logo, consider the fonts you will use. Keep it to one or two and be sure they are easy to read and are easily found on most platforms. If they are too unique, then if you use them in your print online, they will be replaced by other known fonts and may distort your look.
Colors
Then choose your color or colors. I will say that if you are trying to keep costs down then using one color is optimal. Printers that use more than one color charge more. Just like your color printer uses more ink when you have more colors in your designs. One site I recommend you try is colorpalletes.net.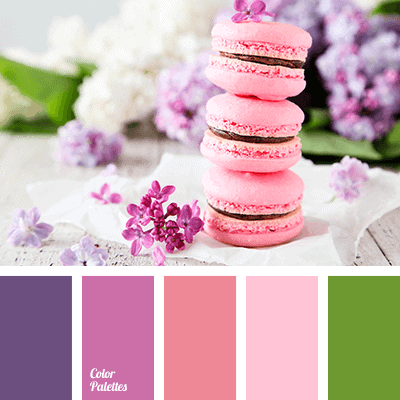 This site gives you are really great visual to pick your colors that are all complimentary to each other and pleasing to the eye. It is very easy to get a color pallet you will love for your brand. Write down the hex code that starts with the # sign. You can use this to type into your color picker when creating designs.
Tagline
Lastly, add a tagline. This should be one short sentence that describes exactly what it is that you want to convey with your brand. Pick something easy to say and easy to remember. A catchy phrase will go a long way in tying up your logo, colors and message. Use the fonts you've already picked as well.
Once you have your branding set, order business cards. I highly recommend BasicInvite.com a service I use that has quality business cards and if you use this code CCHsave30 you will get a 30% discount. You will need and use business cards a lot. You want to be sure to include them in your packaging of your product, hand them out at shows, pass them around work and to family and friends. It's the least expensive and easiest way to market your product yourself.
Branding this way will set you apart from your competition. It gives you a more professional look and thereby creates a trust with your customers. They become familiar with your brand, it becomes recognizable and will keep them coming back for more and referring to others. Branding goes a long way to selling handmade crafts successfully.
Know Your Market
Who are you selling to? Are you targeting a specific market or are you throwing that spaghetti? It's important to identify your target market. What is the gender? What age ranges? Single or Married? Those types of things you want to consider. The more defined your target market is, the easier it will be for you to reach them.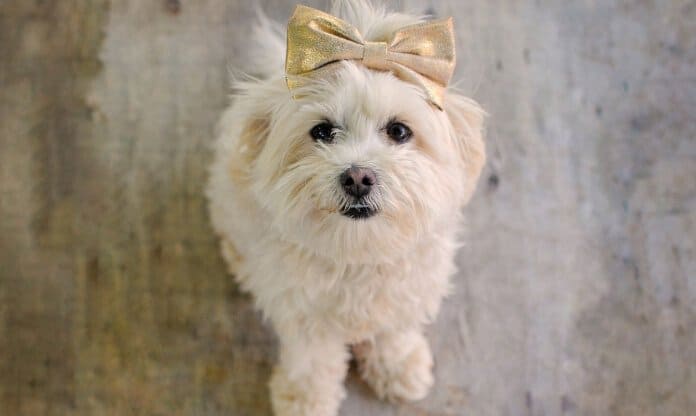 If you are trying to sell to everyone, chances are you are selling to no one. Once you have a target then you can gear everything towards appealing to that market. For example, if I'm selling a handmade dog bow, I'm going to target pet owners and not just pet owners but most likely female owners of female dogs. I could even go further and say I'd like to target 20 to 24 year old female owners of female dogs. That way I'm hitting age demographic that has a job and may or may not be married with no kids that pay more attention to their precious dog's appearance.
Now your branding will be geared towards that demographic. Fun logo, cute colors, frilly fonts and a tagline that appeals to that age group. Now I can focus all my marketing to set that brand apart from others that are making bows for kids, pets, adults with bow ties, hair ties, etc.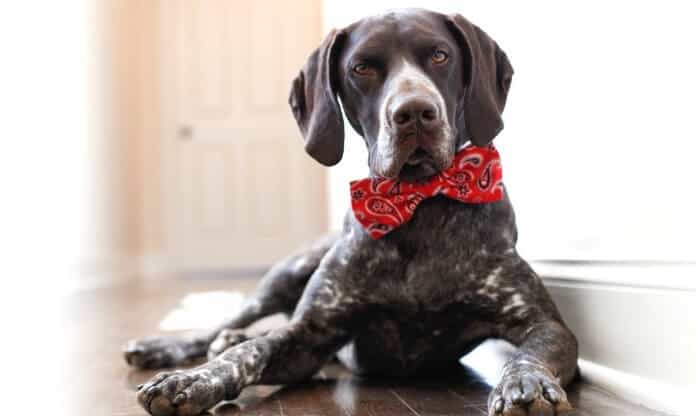 Then if you start selling your handmade crafted bow ties for the male dogs, you just adjust your colors a bit and you have another line to sell to a very similar demographic, but will be able to include males and male dogs.
Picking Your Handmade Crafts to Sell
Knowing what you want to sell is just as important as branding yourself and knowing your market. Your handmade crafts need to be a reflection of what and who you are. What I mean by that is you need to be passionate about them and have fun making them. Otherwise they will be difficult for you to sell. People will feel your enthusiasm or lack of when you are discussing your crafts with them.
Going back to the bow example. If I have a display with a bunch of bows, who is going to be drawn to just that? But, if I add pictures of dogs with the bows in all their cuteness to my display and better yet, show them with their happy smiling owners then I have a chance to engage in conversation with others that will relate to the photos. Then you can share your love of the dogs and why you wanted to make something that the owners could put on their pet to take cute photos and get positive reactions from others.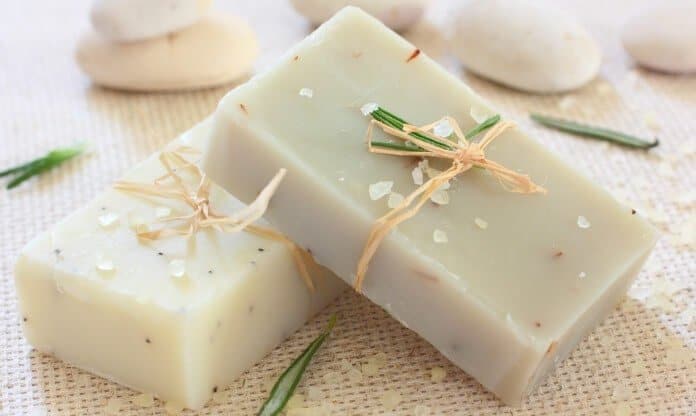 Pick and use good packaging for your handmade crafts. Use organza bags with a professional business card tucked inside or a box or container you can personalize with your logo by sticker or stamp. Think outside the box and make your product stand out.
This is what resonates with others. Your enthusiasm and excitement. Your products should be something you love showing to people and talking to them about. If your passion isn't there, then find what gets it there. Don't try to sell something you don't love yourself and especially don't love making. You will burn out, your sales will be low and your customers will move on.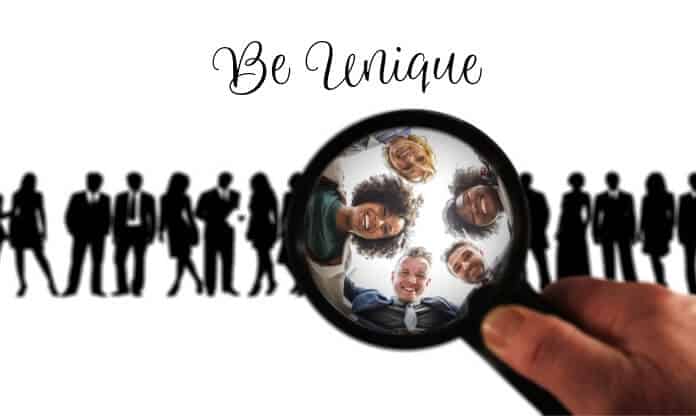 How to Beat Out the Competition
Why should anyone buy your handmade crafts over someone else's that makes the exact same thing? It's pretty competitive nowadays with all the supplies and machines that are easily accessible online. So what will make you stand out? Think about this. Make a list of all the things you know about your product.
Then search and find others that are making the same thing. What makes yours different from theirs? Is it a better design? Better quality? Bigger? Smaller? Offered in different colors? Personalized? Do you use different embellishments? You get the idea. If you are not uniquely different in some way then you will be compared to others based on price, convenience, etc.
Brainstorm to find something you can do that is a bit different or unique to your competition. You may be able to source out a different material or different colors, etc. Then you need to play that up in your marketing. Use your descriptions to tell people what makes your product unique and why they will be happier with your product.
Pricing
A word about pricing. Don't undercut yourself. There is a lot of work, time and materials that go into your craft. They are unique and you've done your best to brand them and make them appealing. So charge for that. There is a perception from customers that if it is cheaply made, the price will reflect that. If you have done everything you can to set yourself apart from the others and created a trustworthy relationship and marketable brand, then you should charge appropriately. It's expected. Not only that, but you are also telling others that your product is worth the price you are charging. If they can tell is quality craftsmanship, they will be willing to pay.
All these things I have mentioned will bring your customers coming back to YOU and referring YOU to their friends and family.
Where to Sell your Handmade Crafts
There are so many venues available today that it sometimes can be overwhelming. Which do you choose? What is the best for your product? How do find them? Do you sell online and what platform do you choose?
So many questions and so many unknowns, especially when you are first starting out. Or you tried a few and were unsuccessful and gave up.
Let's explore what is available out there and how you can go about setting yourself up for success!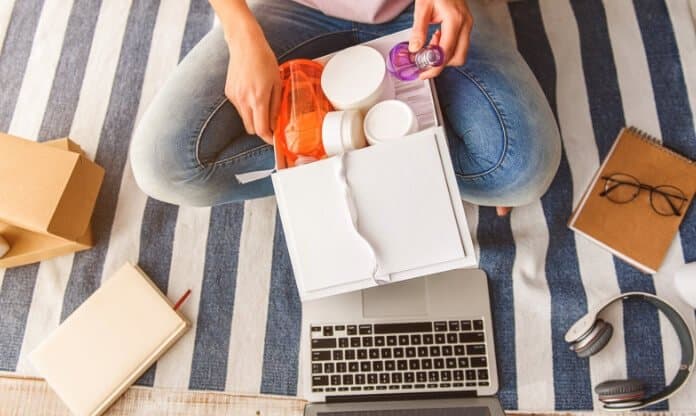 Selling Online
There are online platforms that drive the traffic to you and ones you have to drive the traffic to. The first is referred commonly to as Marketplaces. Etsy, Ebay, Facebook Marketplace are a few that drive the traffic to their platforms and then it is up to you to do your best to sell to the viewers.
Then there is your ability to set up a website, Instagram, Pinterest or a Facebook Group yourself and then work on driving the traffic to you and your products.
There are pros and cons to both approaches and will vary depending on what you have to sell, your marketing budget, time available to work on marketing and your technical abilities and patience.
Things to consider for Both Types of Online Selling are:
Cost of the platform
Fees imposed on sales
Shipping options
Customers choices for payment types
Ability to offer discounts
Ease of listing products
Communication between seller and customer
Customers prepay for products
Collecting and remitting sales tax
Photo requirements
How and when funds are transmitted to you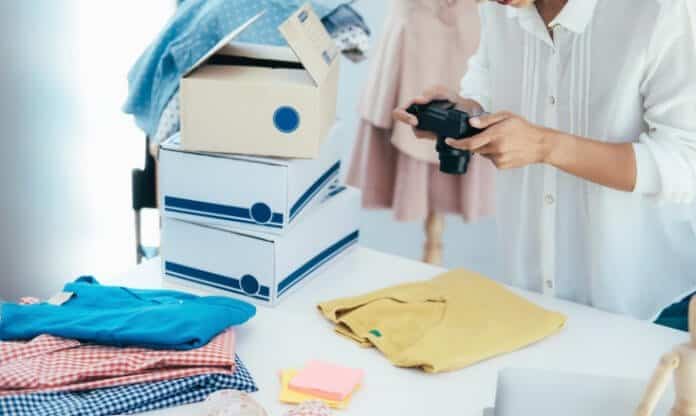 Pros and Cons of having your own website:
Pro: You own your email list (mailing list) and can market to them directly
Pro: A more personal relationship with your customers
Pro: Ability to communicate with blog posts to create a following
Pro: Introduce and Promote new products to your existing customer base
Con: There is a cost to maintaining a website for hosting and email list
Con: You are responsible to ensure the tools you use collect and remit sales tax properly or provide you with the data to file and pay on your own
Con: Keeping track of all your sales or having the proper tools in place for good reporting
Con: Time spent setting up and learning the technical side
Knowing your capabilities and availability will play a big part on your decision to go either way. If you are just starting out then marketplaces will be the easiest way to start. Then once you have a handle on all the things required, you can always go out on your own and take it to the next level.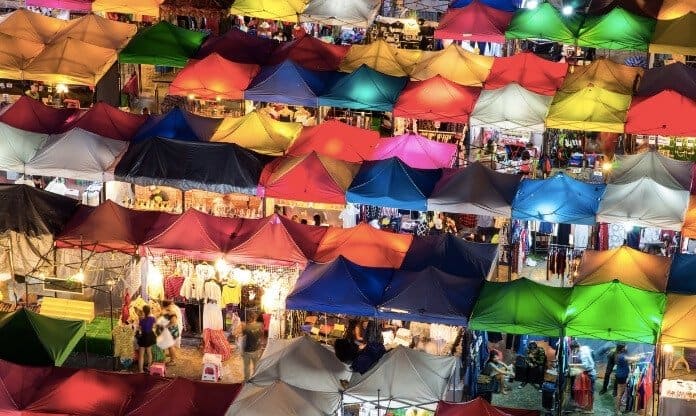 Selling at Craft Shows
There are a lot of craft show venues out there. You can Google "Local Craft Shows" and you will find all the local shows as well as ones you can travel to if you desire to take it on the road. There are also websites that offer lists of annual craft shows and provide you with the information or the websites to contact for more information.
Craft Shows are very popular as fund raisers for local schools. Check with your local schools to see if you can get on their mailing list so you know when to apply. You can also check with Community Centers, Chamber of Commerce, and Churches. Be prepared to be on a waiting list for a lot of the bigger well known shows, but don't give up. Get your name on the list and keep checking back. There have been times that I have been contacted to fill in for someone that cancelled last minute.
First let's go over things to know about Craft Shows (Pros and Cons):
You need to have a setup that is easily put up and taken down where products are easily accessible
Customers come to you (Yay!)
You collect the money so you need ability to take cash, make change and credit cards (Square or Paypal are options)
You will be responsible for collecting and remitting sales tax
It's a one and done within a certain time frame
You fit it into your schedule
They are fun and you get instant feedback on your product line(s)
Cost can be high and no guarantee of sales
You can collect emails for further marketing
Need supplies like bags, wrapping paper, calculator, etc.
Weather can be a factor
I do like doing craft shows because I get instant feedback, but I have to say, they can be very good or very bad. I recommend that you get to know the craft show by attending it first. Most likely you will have an opportunity to observe them while on the waiting list. If not then you can certainly do research online or by talking to others that have participated or have attended.
There are a lot of things you can observe. Here are some:
How many vendors are there and are there any empty spots?
Are the spots still full towards the end of the show? Meaning vendors left early due to no activity
Are customers buying and carrying items they bought
Do the vendors look like they are having a good time or do they look bored?
Talk to the vendors and ask questions about the show and the people running the show
Talk to the customers and ask why it is they came and what their favorite shows are
Check out the competition. What makes them stand out?
Check out prices
See if they only allow handmade or if they allow product resales or direct sales and if so what is the ratio to handmade
Local and Word of Mouth
This avenue can be good when testing out your product. Invite friends and family to "review" your product. Offer it to them at a reduced price in exchange for their testimony. This way you cover your costs and have a testimony you can honestly share in your marketing.
You may be able to grow a small following that may or may not be where you want to be with your endeavors. I only put it last in the list because it is a smaller market size that you will be able to reach regardless of the popularity of your product(s).
Regardless of the venue or venues you ultimately choose, continue to build your brand. That way if you find out you have a gang buster product that you want to take to a larger audience size, you will already have that part done.
In Conclusion
I told you I have done them all so let me share with you my opinions that you may or may not agree with or have experienced. If you have had a similar, or better yet, a different opinion, by all means, share your experience in the comments. Helping other crafters is what this is all about!
I will preface each by identifying what type of product I was selling so it will be taken in proper context.
Antiques/Painted Furniture/Home Decor
I have made my best sales by being a vendor in a local antique or resale mall. In this situation, I paid for a spot (priced by square feet of the booth) and a commission on the sale. Since I made most profit on the furniture, I often got one of the bigger spaces available and then filled the floor with furniture, but the best part of that was being able to add a lot of "smalls" (home decor) that I could use to enhance the furniture. Sometimes if it is a slow month, I could usually count on the smalls to carry that month's rent.
Oils, Acrylic and Alcohol Paintings
This requires a little more of a personal venue where you can present your items more controlled and professionally. I have sold on Facebook Groups and my own Facebook Page by people who see my work and ask for commissioned pieces or purchase what I have posted directly.
I also sell my work on Fine Art America. Here customers can choose what size and type of art they want to put my work on. Canvas, Fabric, Metal, etc. are offered on these types of sites. You pay an annual or monthly fee for the website use and you set the prices (above their cut). They handle all the marketing of their site, the printing, collection of money and the shipping. You just take photos of your work and upload them or you can sell originals but you have to ship those.
Digital Products
I have my blogs of course and sell to my email lists. I market using Facebook Ads, on Instagram, and Pinterest all to drive traffic to grow my email list. My blogs are my favorite and only means right now as we are in the process of moving right now.
I see this as being my primary means of selling in the near future. I have found that having the control over my time, presentation, shop, etc. is where I am at this time of my life. I plan to add a Shopify store in the near future where I will showcase and sell all my works.
Jewelry and Other Smaller Products
I have found my best sales were at craft shows for these types of items. I tried Etsy and Ebay but the competition is so high and I did not truly understand the importance of SEO (Search Engine Optimization) at the time, that I was not getting a good return.
Craft shows are fun to me. I enjoy the set up and meeting people. I love seeing them react to my products and it is very gratifying to get that sale in person.
The only problem is, like I stated before, is there is no guarantee. I've had really good shows with good returns and I've gone home with nothing. I highly advise doing your homework on the shows first hand. Just because you can get into a craft show is not a good reason to do it. It's hard work no doubt so you want to be profitable and to do that the show has to be a good one.
There you have it. I hope this information is helpful to you. You work really hard on making your handmade crafts and they deserve an appreciate audience willing to buy them.
If you have any questions feel free to email me , leave a comment below, or ask in the Craft Room Organization Facebook Group!
If you missed any of the previous series you can check them out here:
Series One: The Art of Color Theory, Color Psychology and Color Choices
Series Two: Prepping and Painting your Room
Series Three: Choosing your furniture, shelving and lighting
Series Four: Craft Room Organization and Storage Ideas
Series Five: Special consideration for Crafts that require ventilation
Series Six: Organizing your Space
Series Seven: 7 Tips to Keeping a Clean Craft Room