Welcome back to our Sublimation Printing journey! In our previous post, "Sublimation Printing 101," we explored the basics of sublimation printing and how to get started with this exciting craft. Now that you're familiar with the fundamentals, it's time to take the next step and choose the right sublimation printer and ink for your projects.
Selecting the Right Sublimation Printer
Choosing the perfect sublimation printer is crucial because it directly impacts the quality of your prints. Here are some factors to consider:
1. Printer Type
There are two primary types of sublimation printers:
Desktop Sublimation Printers: These are compact and designed for home or small business use. They are suitable for crafting enthusiasts and beginners.
Wide-Format Sublimation Printers: These larger, more advanced printers are ideal for professionals and businesses with high printing demands. They offer greater print size and quality.
2. Print Resolution
Resolution refers to the sharpness and clarity of the printed image. Look for a printer with a high resolution, typically measured in dots per inch (dpi). A higher resolution means finer details and better image quality.
3. Ink Compatibility
Ensure that the printer you choose is compatible with sublimation ink. Some printers are specifically designed for sublimation, while others can be converted by using sublimation ink cartridges.
4. Print Size
Consider the maximum print size that the printer can handle. If you plan to work on larger projects, you'll need a printer with a larger print area.
5. Brand and Model
Research different brands and models of sublimation printers to find one that suits your needs and budget. Some popular options include the Sawgrass Virtuoso, Epson SureColor, and Ricoh SG series.
Choosing the Right Sublimation Ink
Sublimation ink is specially formulated for the sublimation printing process. Here's what you should look for when selecting sublimation ink: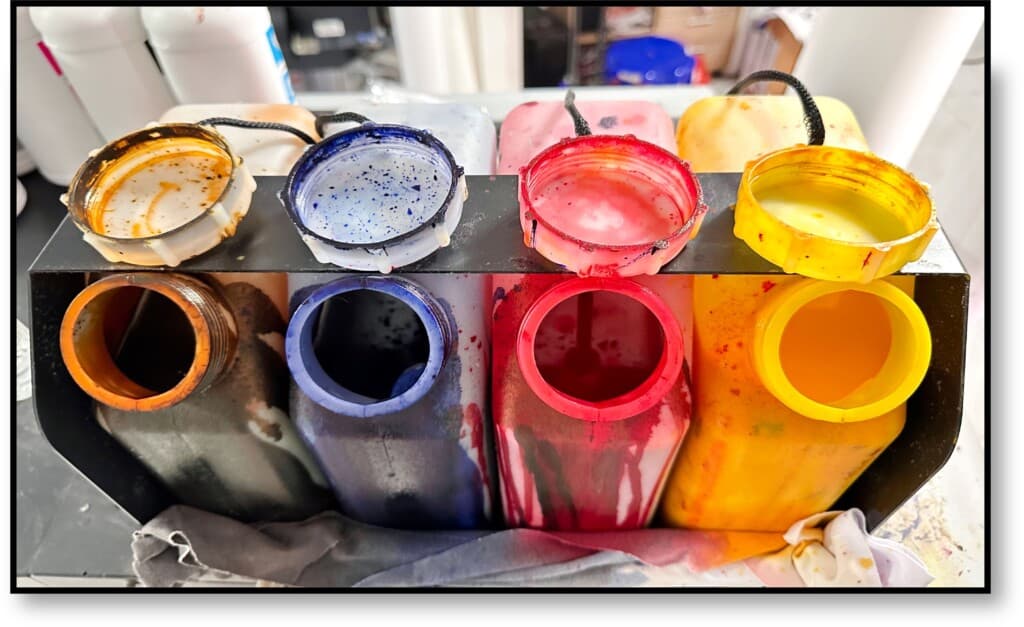 1. Color Vibrancy
High-quality sublimation ink should produce vibrant, true-to-color prints. Look for ink that offers a wide color gamut.
2. Consistency
Consistency in color and ink flow is essential for producing professional-looking prints. Check user reviews and ratings to gauge the consistency of the ink you're considering.
3. Compatibility
Ensure that the sublimation ink is compatible with your chosen printer model. Not all printers work with all types of sublimation ink.
4. Longevity
Sublimation prints are known for their durability. Choose ink that promises long-lasting, fade-resistant prints, especially if your creations will be exposed to sunlight or washing.
Loading Sublimation Ink
Once you've selected the right printer and ink, it's time to load the ink cartridges into your printer. Follow the manufacturer's instructions carefully to avoid any mishaps.
Exploring Sublimation Blanks
Before we conclude, let's touch on the importance of selecting the right sublimation blank. Remember that the success of your sublimation project also depends on the quality of the blank you're working with. Consider factors such as material, size, and surface coating when choosing your substrates.
In our next post, "Sublimation Paper and Printing Process," we'll delve into the nitty-gritty of sublimation paper and the actual printing process. You'll learn how to prepare your design, print it onto sublimation paper, and transfer it onto substrates. This knowledge is essential for turning your chosen printer and ink into stunning, full-color creations. So, stay tuned for the next step in your sublimation printing journey!
Happy Crafting!