Are you planning a birthday party for your little girl? A ladybug theme is a cute and fun option that is sure to be a hit with both kids and adults. In this blog post, we'll share some creative ideas on how to incorporate ladybugs into your party decorations, favors, and activities.
Ladybug-Themed Party Decorations and Favors:
Ladybug invitations – Send out invitations shaped like ladybugs or decorated with ladybug graphics.
Ladybug balloons – Use red and black balloons to create a ladybug-like display.
Ladybug tablecloth – Use a red and black polka dot tablecloth to create a ladybug-inspired table setting.
Ladybug centerpieces – Create ladybug centerpieces by filling small jars or vases with black and red flowers or tissue paper.
Ladybug cupcakes – Bake cupcakes and decorate them with ladybug toppers or use red and black frosting to create ladybug designs.
Ladybug party hats – Create ladybug hats using construction paper or cardstock.
Ladybug party favors – Fill small jars with candy or other treats and decorate with ladybug stickers or labels.
Ladybug pinata – Fill a ladybug-shaped pinata with treats and toys for a fun party game.
Ladybug photo booth – Set up a photo booth with ladybug props and decorations to create fun and memorable pictures.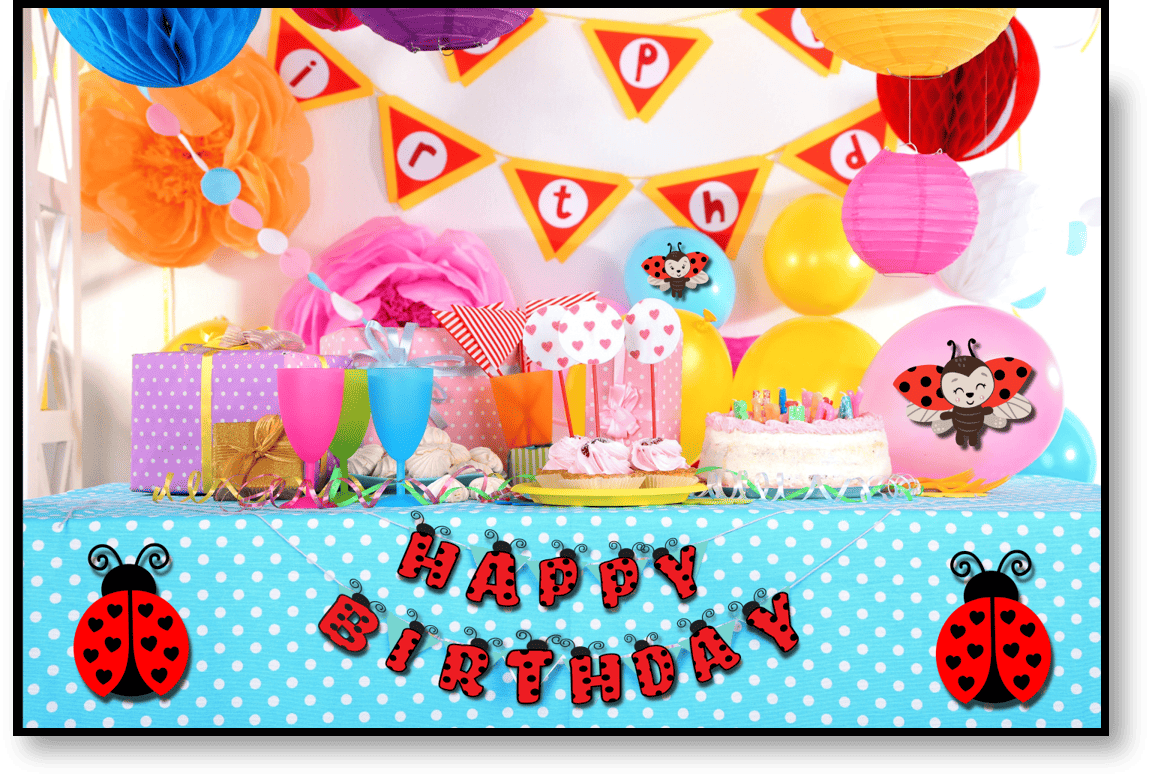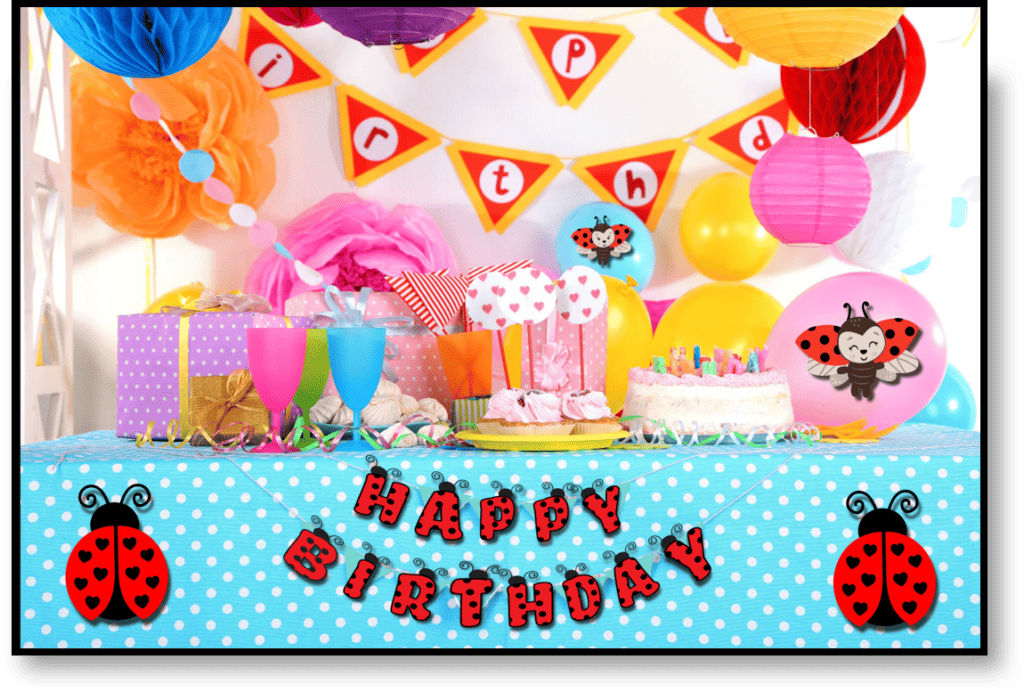 Tips for a Successful Kid's Party:
Plan ahead – Start planning your party at least a few weeks in advance to avoid last-minute stress.
Keep it simple – Kids don't need fancy decorations or elaborate activities to have fun. Keep it simple and focus on the essentials.
Stick to a schedule – Create a schedule for the party that includes time for activities, snacks, and cake.
Provide age-appropriate activities – Make sure the activities you choose are appropriate for your child's age group.
Get help – Don't be afraid to ask for help from friends or family members to ensure that the party runs smoothly.
Have a backup plan – In case of inclement weather or unexpected events, have a backup plan in place to ensure the party goes on.
Relax and have fun – Remember that the most important thing is to have fun and enjoy the celebration with your child.
Applicability of Ideas and Tips: While this blog post focuses on a ladybug theme, the ideas and tips can be applied to any party theme. The key is to choose a central theme and build around it with complementary decorations, activities, and favors.
Ladybug SVG Files:
Happy Crafting!