Everyone seems to be intrigued and delighted by the curious Sloth! So I created this 3D Paper Sloth Free SVG for Cricut for everyone to have! Included is a little holly leaf that you can add a Christmas time!
A little bit about the Sloth: Sloths are so named because of their very low metabolism and deliberate movements, sloth being related to the word slow. They spend most of their lives hanging upside down in the trees of the tropical rainforests of South America and Central America. They are considered to be most closely related to anteaters. source: https://en.wikipedia.org/wiki/Sloth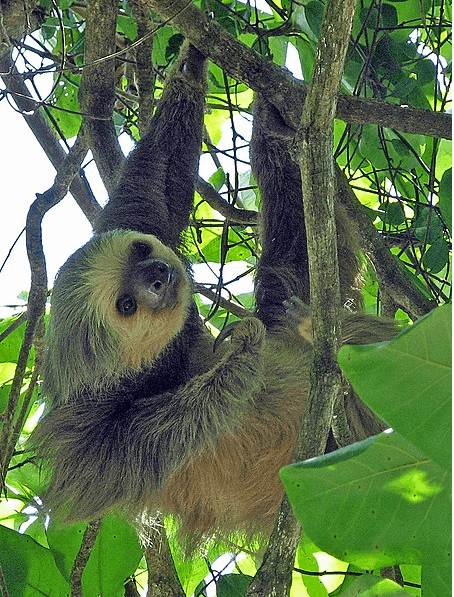 Here's what the SVG looks like after he is made. Do you think it resembles the real sloth?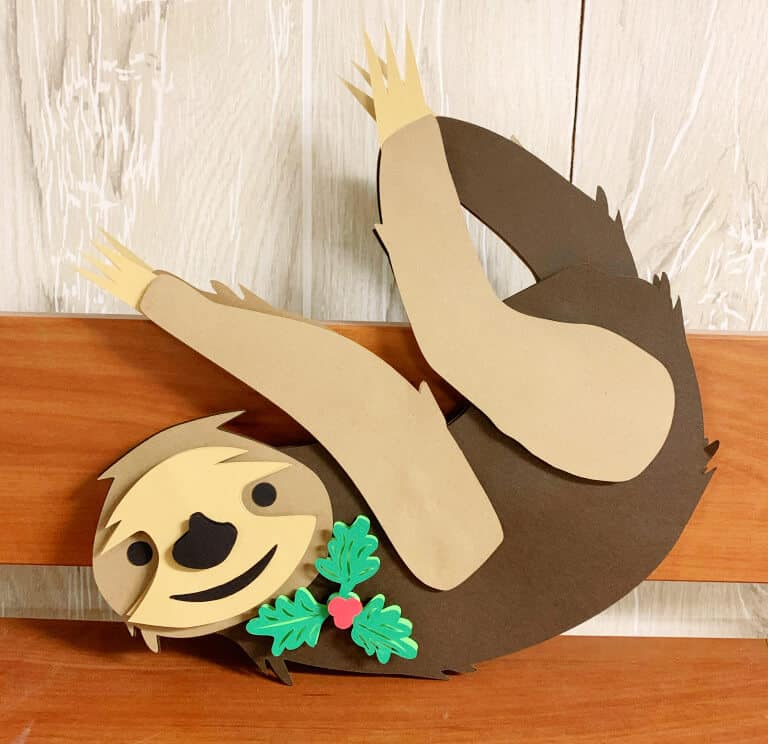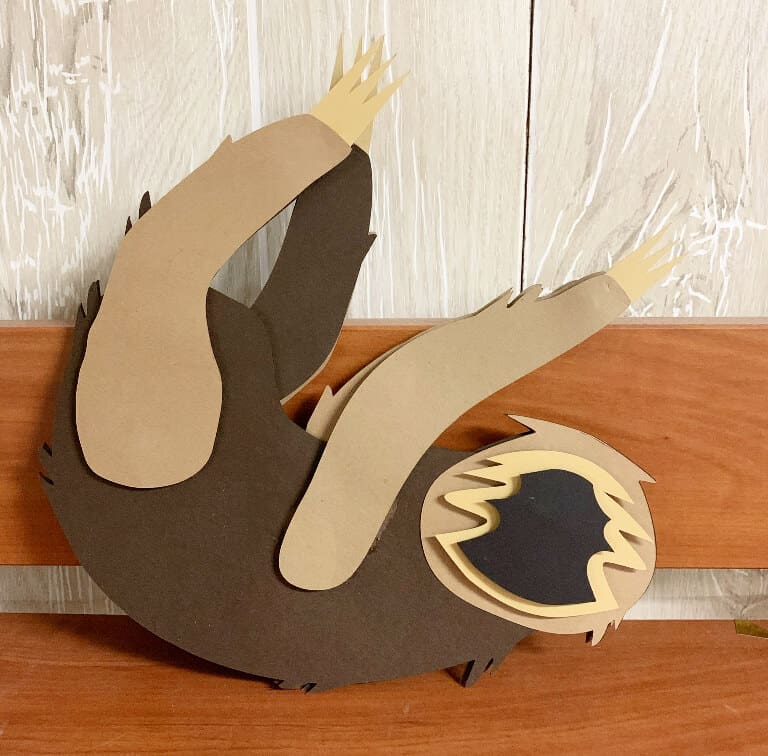 Here's a video tutorial on How to Cut and Assemble the 3D Paper Sloth
Supplies for the Sloth free svg for cricut
Instructions
Upload the Sloth file.
The file is ready to cut without making any changes to it in Design Space. (unless you want to resize it). I provide the SVG, PNG and a JPG for you to refer to when assembling the final product.
Click on Make It
On the mats, move pieces around and to different mats to take full advantage of your paper. See video for how I did this with all the mats prior to cutting!
Select Medium Cardstock and use more pressure for cutting. Click Continue.
Load your mats one by one. I use a brayer to ensure the paper is stuck to the mat to prevent slippage. I highly recommend using one.
Once Cut Assemble As follows. Please note in the video I assembled it differently. It makes no difference. You can do it anyway that seems right to you. I mention it because it the jpg you will use to refer to is put together this way.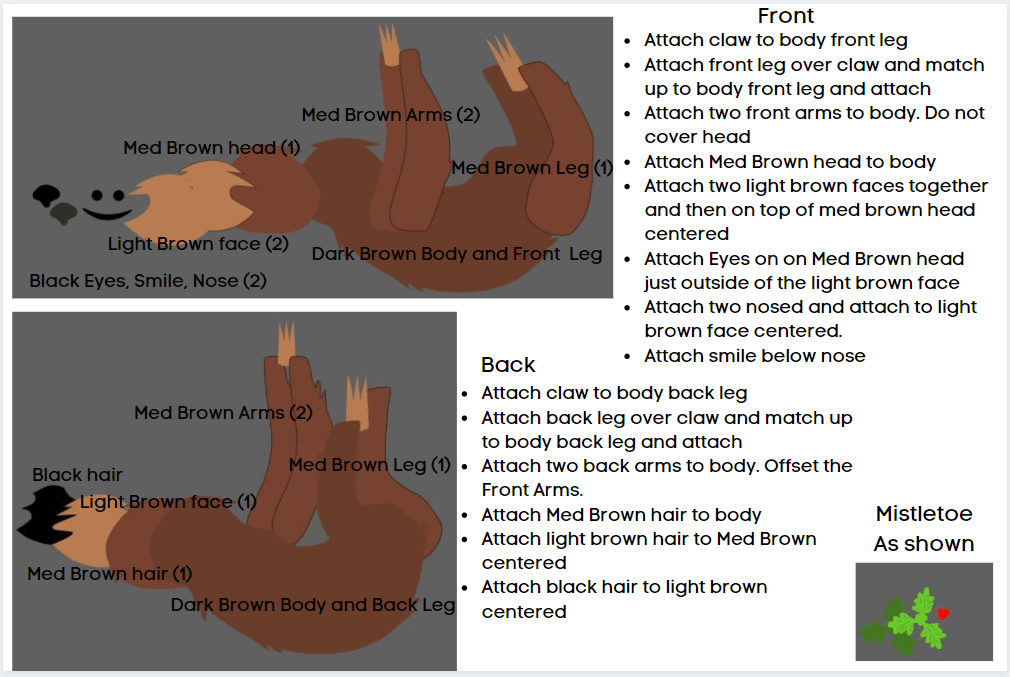 More FREE SVGS for the holidays:
Holiday Crafts with the Cricut
3D Layered Penguin
Santa's Beard Countdown
3D Standing Layered Mr and Mrs Snowman
Gnome for the Holidays
Pin it for later