Let's celebrate our furry friends by utilizing your Cricut machine to create customized pet silhouette art. In this blog post, we'll guide you through a step-by-step project using the Cricut machine, provide a list of necessary tools and supplies, estimate the time required, and present detailed instructions. Let's unleash our creativity and capture the essence of our beloved pets!
Tools and Supplies:
Cricut machine (Explore Air 2 or Maker)
Standard Grip Cutting Mat
Cardstock or heavyweight paper in various colors
Adhesive or double-sided tape
Scissors or craft knife
Twine or string
Wooden dowel or branch for hanging
Computer or mobile device with Cricut Design Space software or app
Optional: Markers or colored pencils for adding details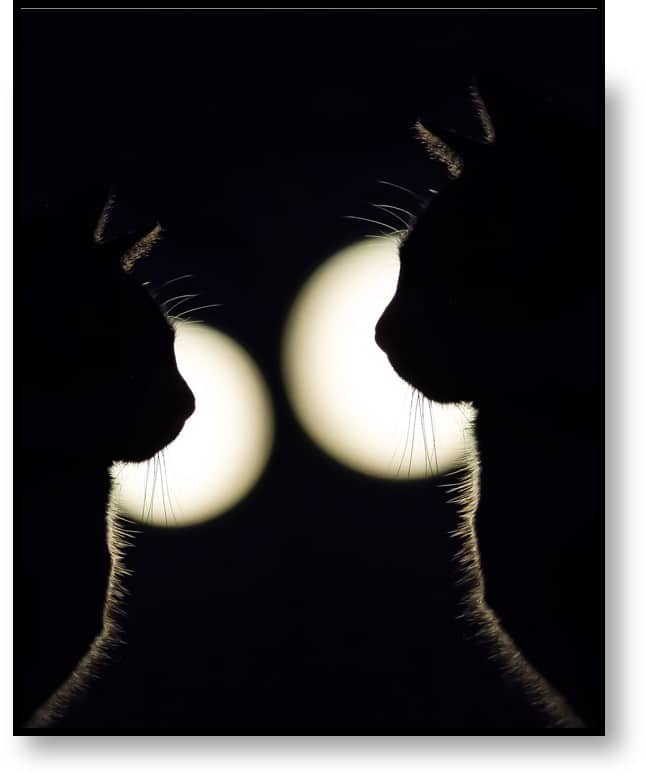 Time Estimate: Approximately 1-2 hours (may vary depending on complexity and personalization)
Step-by-Step Instructions:
Step 1: Choose Your Pet's Silhouette Design
Open the Cricut Design Space software or app on your computer or mobile device.
Upload a high-resolution photo of your pet and convert it into a silhouette image using an image editing software or the Design Space's built-in features.
Import the silhouette image into the Design Space and adjust the size and orientation to fit your chosen frame or shadow box.
Step 2: Load and Cut the Cardstock
Turn on your Cricut machine and connect it to your computer or mobile device.
Place the selected cardstock onto the Standard Grip Cutting Mat, ensuring it lies flat and smooth.
Load the cutting mat into the machine, aligning it with the guides.
Follow the prompts in the Design Space to set the appropriate material and adjust the cut settings.
Click on "Go" to start the cutting process.
Step 3: Assemble the Silhouette Art
Carefully remove the cut cardstock pet silhouette from the cutting mat.
Attach the silhouette to the background cardstock or another desired base using adhesive or double-sided tape.
Place the completed silhouette art into a picture frame or shadow box, ensuring it is centered and secure.
Step 4: Personalize and Decorate (Optional)
Add personalized details to your pet silhouette art by incorporating their name or a special quote using vinyl lettering, stickers, or handwritten text.
Enhance the overall presentation by decorating the frame or shadow box with ribbons, bows, or other embellishments that complement your pet's personality.
Step 5: Display and Celebrate Your Pet's Beauty
Find a special place in your home to display the completed pet silhouette art.
Encourage your child to appreciate and celebrate the unique beauty of your furry friend's silhouette.
Share stories and memories about your pet, creating an opportunity to bond and reminisce about joyful moments spent together.
Recommended SVGs:
Creating customized pet silhouette art using your Cricut machine is an exciting way to capture the essence of your beloved pet and create a lasting tribute.
Throughout this project, you've witnessed how a simple cutting machine can transform cardstock into a personalized work of art. By collaborating on this craft, you've not only created a beautiful keepsake but also shared quality time and celebrated the unique bond between your family and your pet.
So, gather your supplies, choose a cherished photo of your pet, and create a purr-fect pet silhouette art with your child. As you embark on this project, remember the immense benefits of staying engaged with your children. Through these shared experiences, you nurture their creativity, strengthen your bond, and create a positive and supportive environment for their growth.
So, display your pet's silhouette with pride, celebrate their unique beauty, and cherish the memories created together.
Happy crafting!