The very popular show on Netflix has taken us down a road of hot and steamy love stories. The whispers of Lady Whistledown's Society Paper is all the buz! How fun would it be to make your own Lady and Lord Bridgerton with free SVG on a t-shirt?
Facebook fun has everyone making their own "Lady" name and I took it one step further to create an SVG that I could not put on a t-shirt or even a tote would be cute!.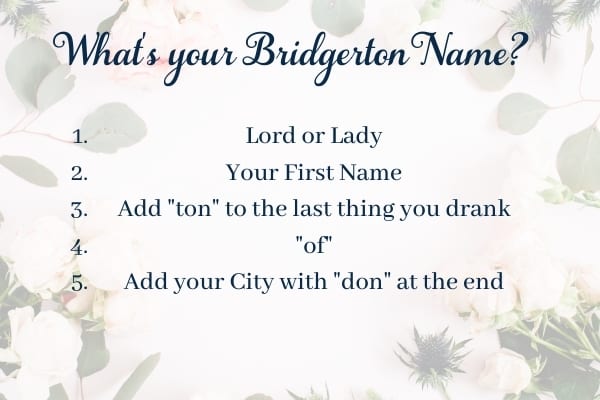 Mine would be Lady Laurie Coffeeton of Roxborodon. The one on Facebook for number 5 had what brand of shoes you are wearing, but I like the city with "don" at the end better.!
First get the free SVG! Then watch the short video or read the instructions below.
supplies
iNSTRUCTIONS for Lady and Lord Bridgerton with Free SVG
This is a very easy project to make. Just a few steps to get it right in Design Space: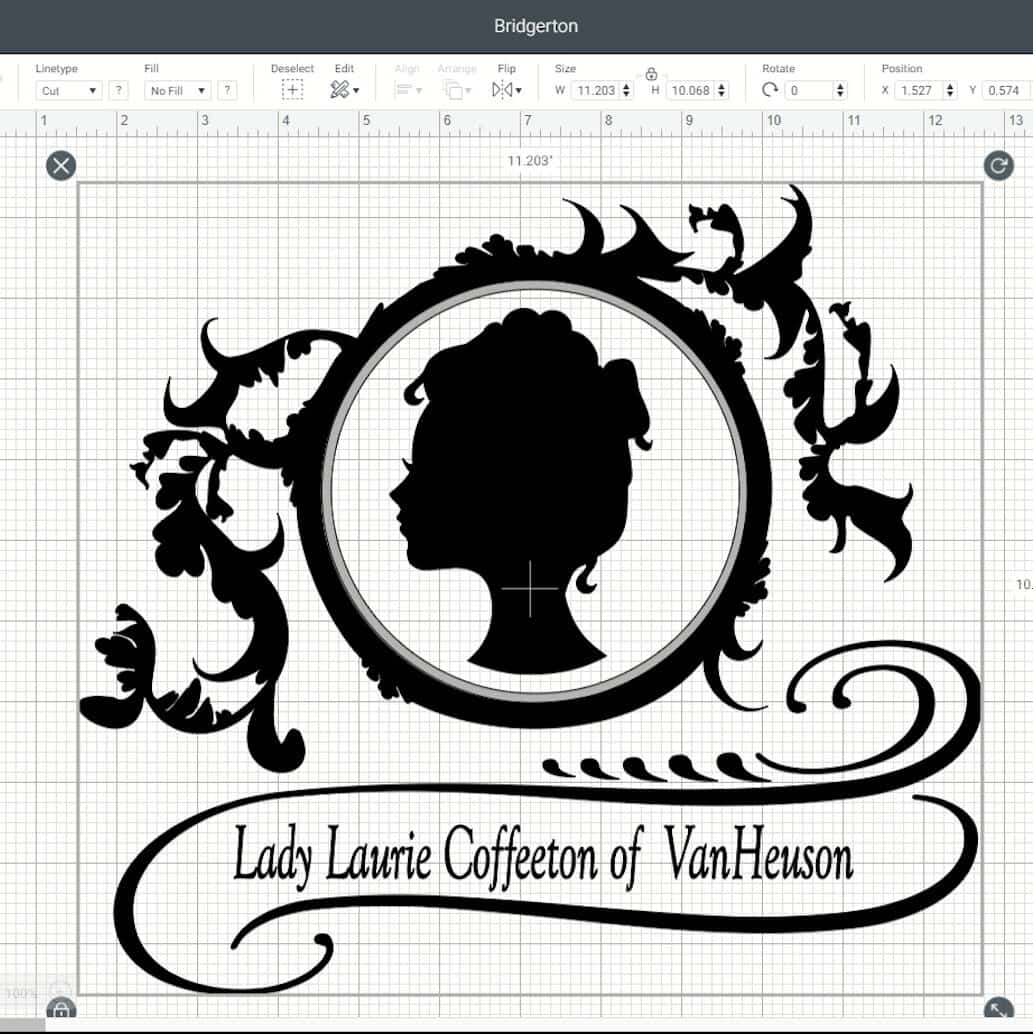 Upload the SVG and Resize it to your liking.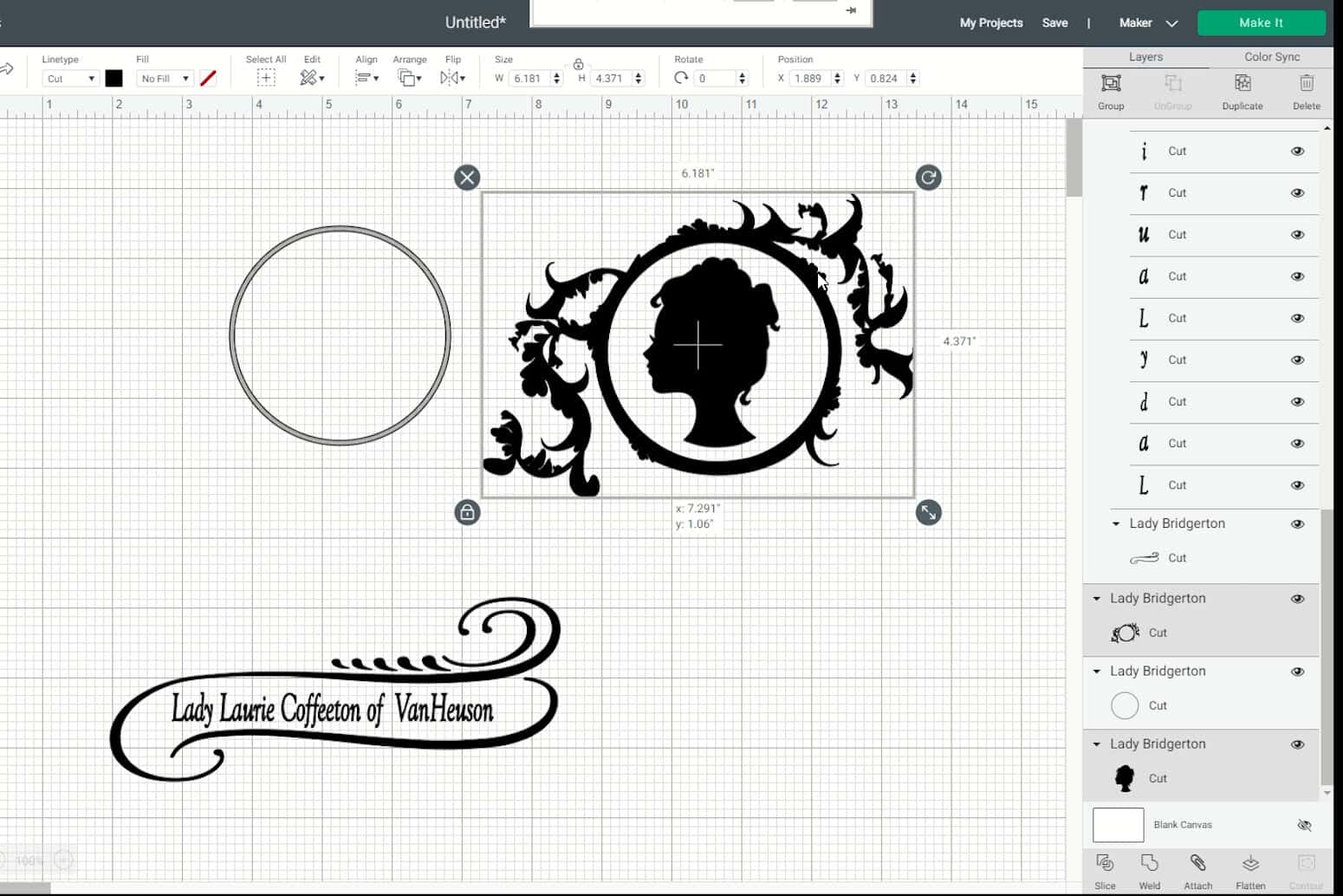 Ungroup the image and select the head and the black circle with leaves and move it off the grey circle.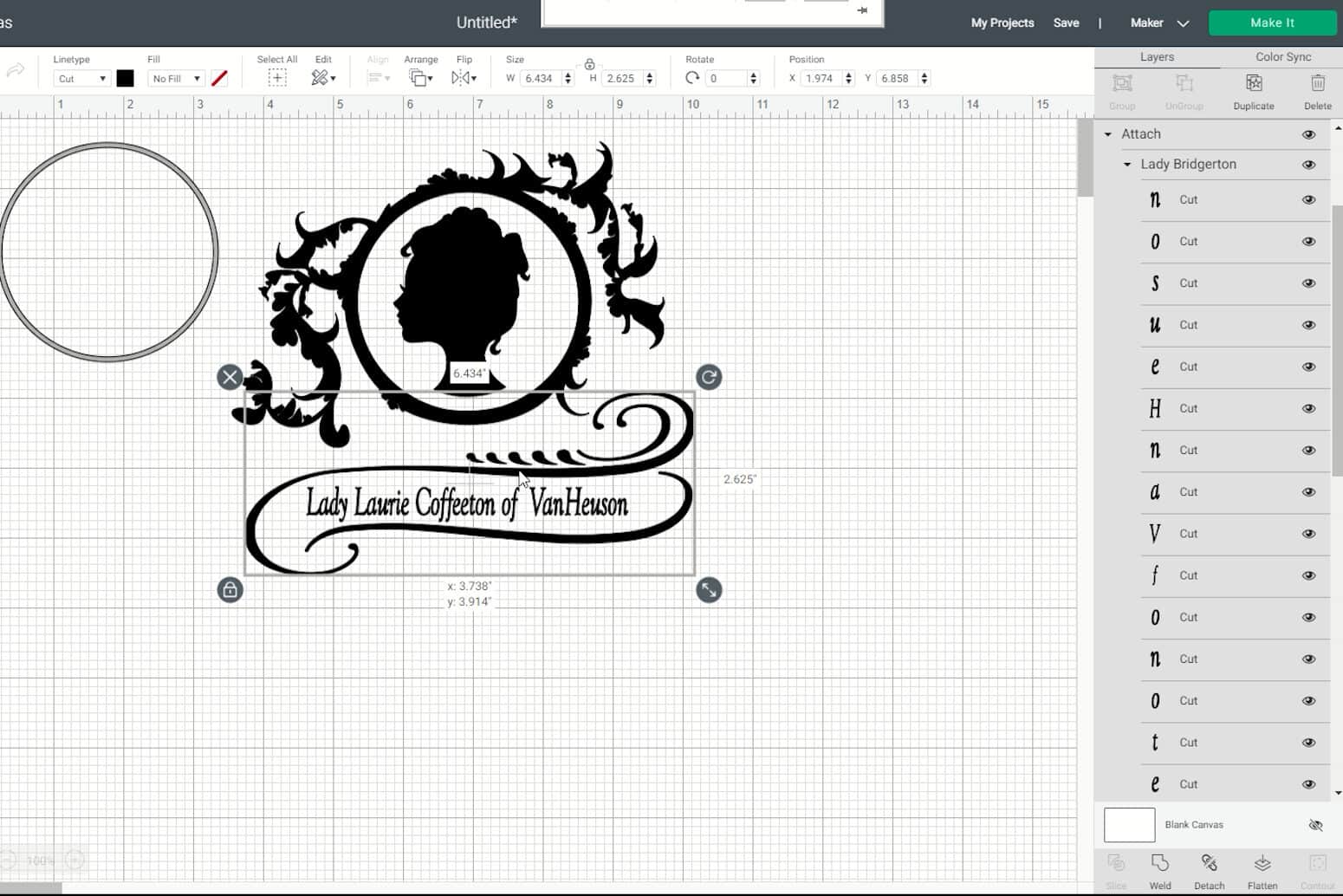 Select all of the words and the banner and drag it back up under the lady like shown above.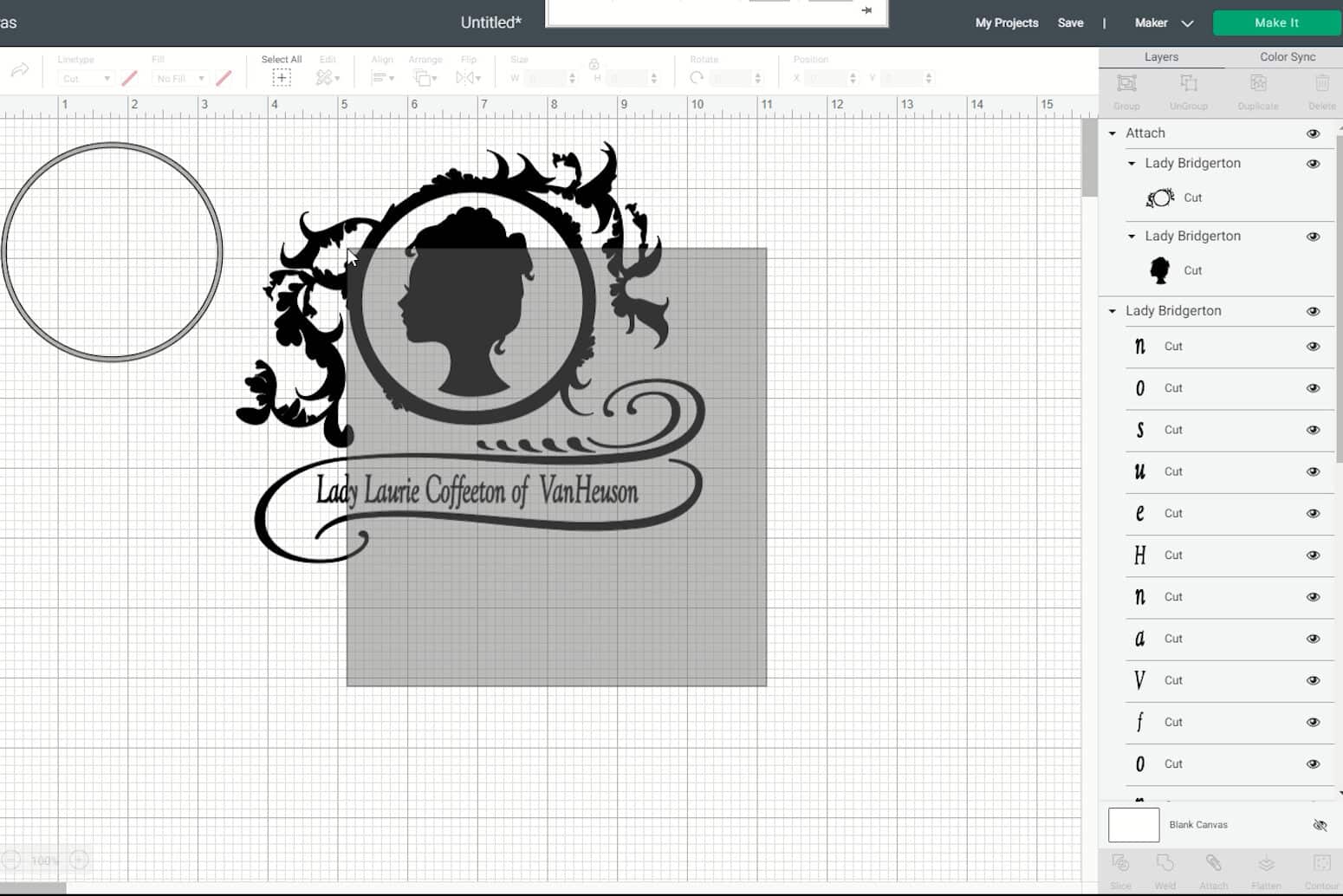 Select the lady and the words as shown (just don't select the grey circle). Then click on ATTACH in the lower right corner. This will keep all of this together on one mat all in black and make it easy to apply to your t-shirt or tote bag.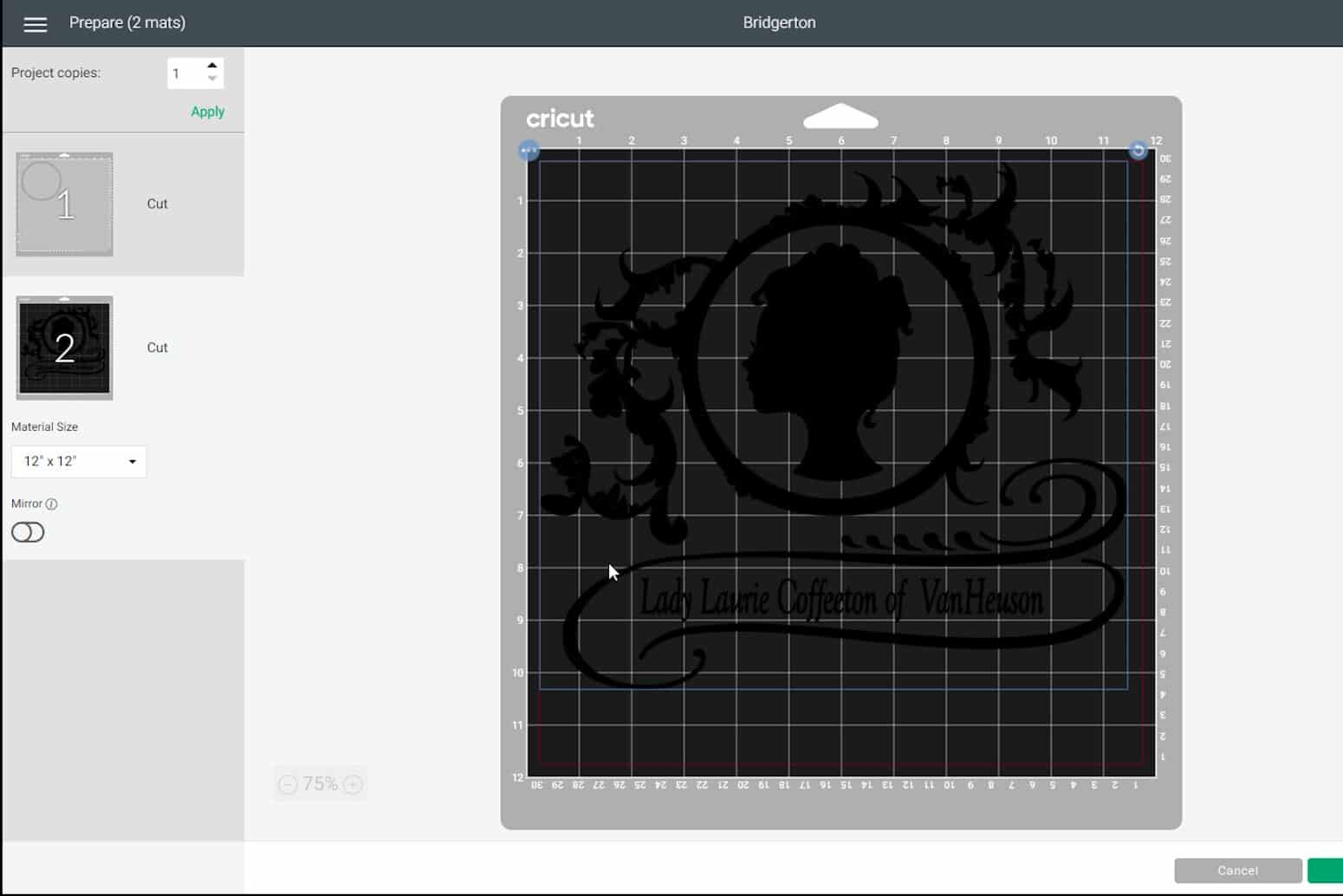 Continue. Then Select Heat Transfer Vinyl (non-cricut) for your material. Leave pressure at normal and cut.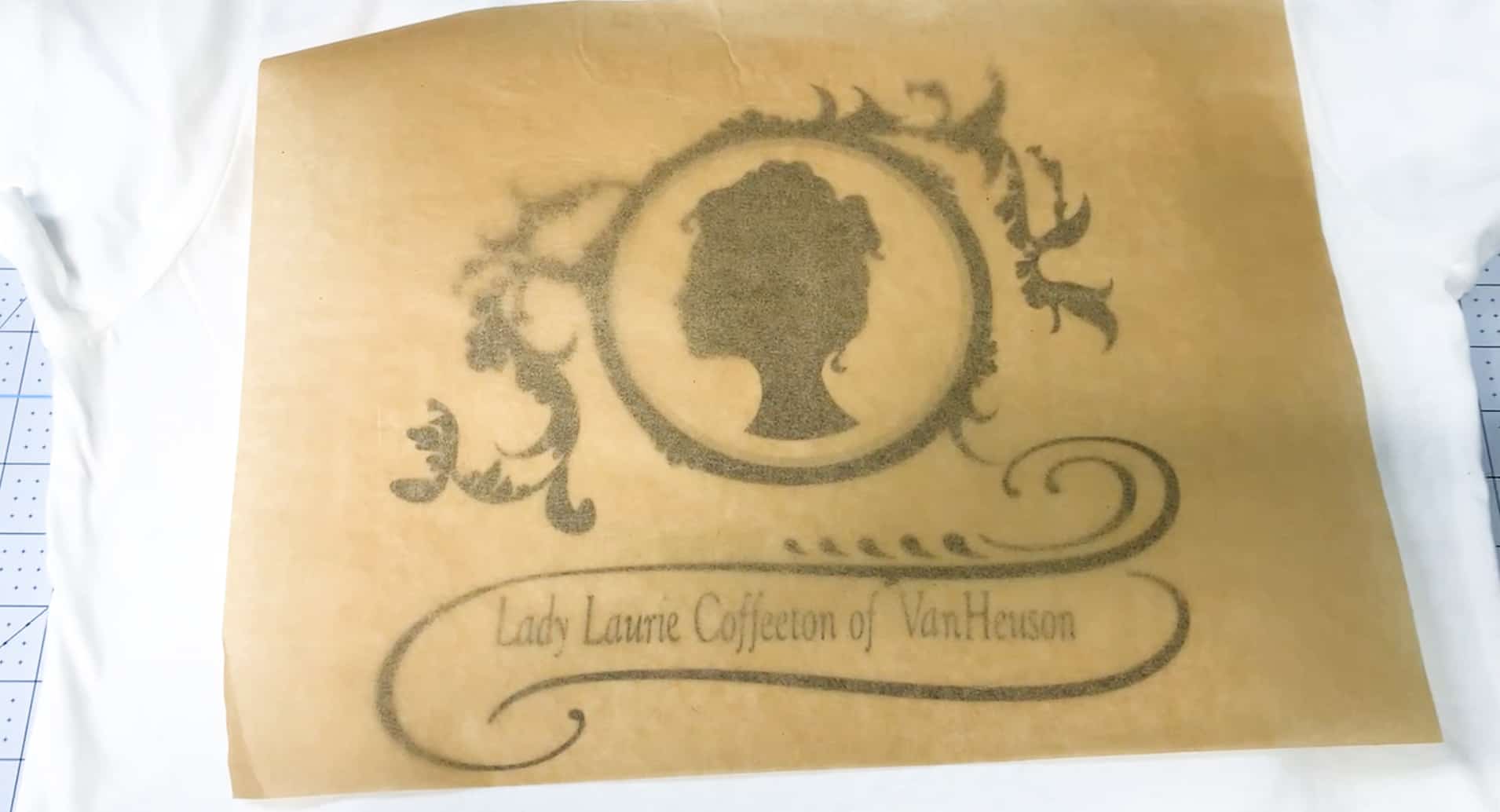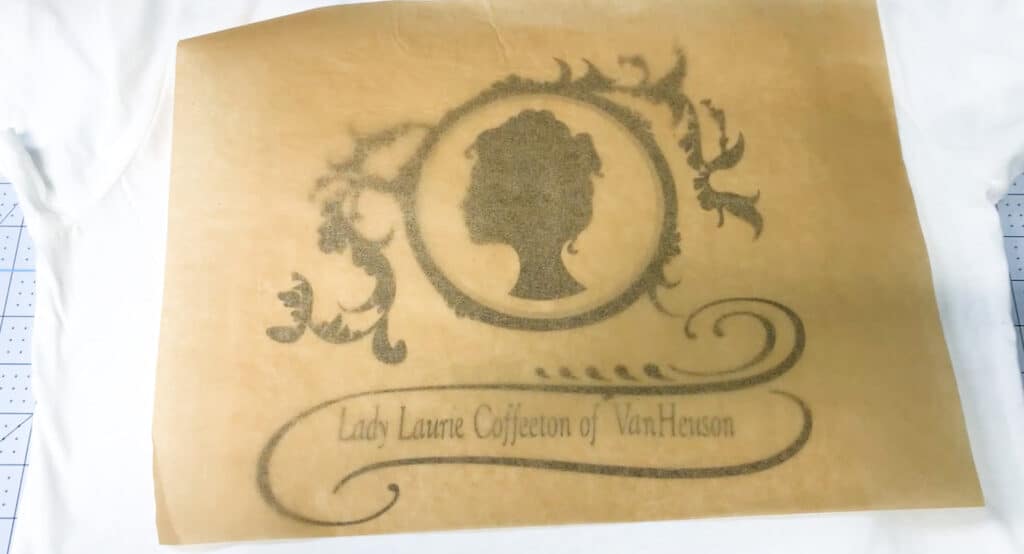 Weed all the vinyl. Set your Easy press to 315 for 30 seconds. Put the Teflon mat under your shirt and then put a piece of parchment paper on top of the shirt and press your shirt to get out all the wrinkles and it warms the shirt up to accept the transfer better.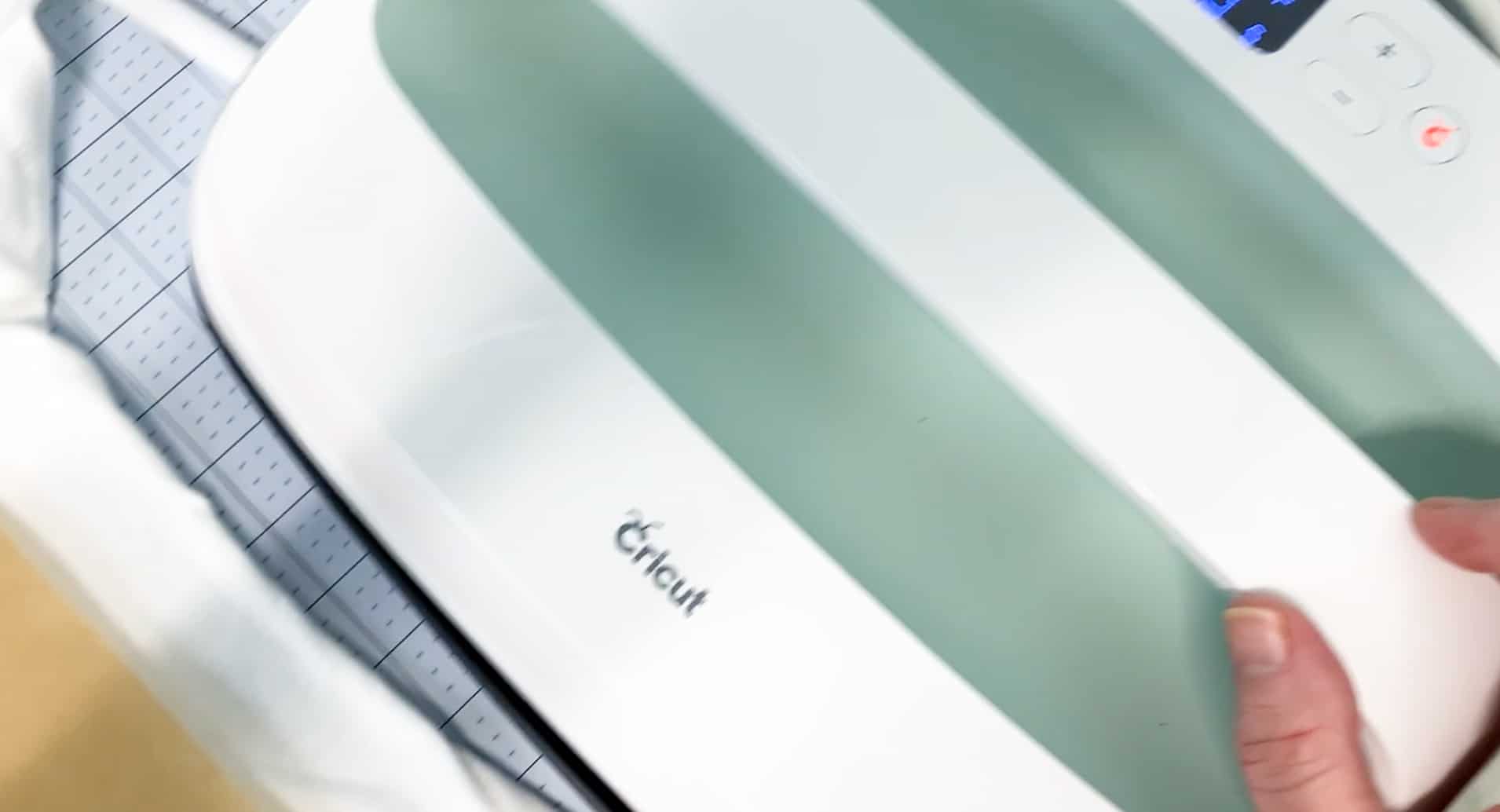 Place your transfer on the shirt and place it where you want it. Then cover it with parchment paper and then press it with the Easy Press for 30 seconds. Remove the easy press and the parchment paper and slowly lift a corner to make sure the vinyl stuck. Do this in all 4 corners. If you see where it did not stick, go ahead and put the parchment paper over the transfer tape and design again and press for another 30 seconds while applying medium pressure. Remove and lift the corners again. Let it cool completely before removing the transfer tape to prevent wrinkles in the vinyl.
Then do the same thing with the grey circle placed inside the black. Use parchment paper, press and test.
That's all there is to it!