No matter what you celebrate, it is a time for everyone to come together in peace and share family and friend time, wouldn't you agree? That's why I designed 4 Holiday SVGs for Everyone to use this year!
I'm also getting ready for a BIG HOLIDAY FEST that is going to be so very exciting for just about Everyone I can think of!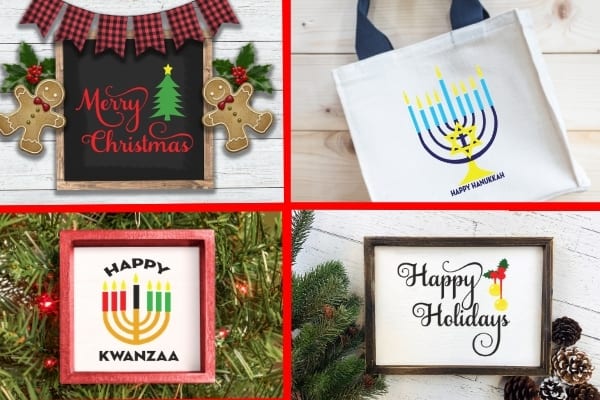 Here's a few things you can make with the SVGs for the Holidays! Which one would you make?
These SVGs are perfect for loading into your Cricut or Silhouette Cutting machine and cutting on Vinyl, Heat Transfer Vinyl, Sticker Paper, or you can even print the PNG onto paper with your own colored printer!
The 4 Holiday SVGs for Everyone are available in the Free Resource Library.
Looking for more Holiday FREE SVGS? Look No More…
Christmas in July Free Craft Series