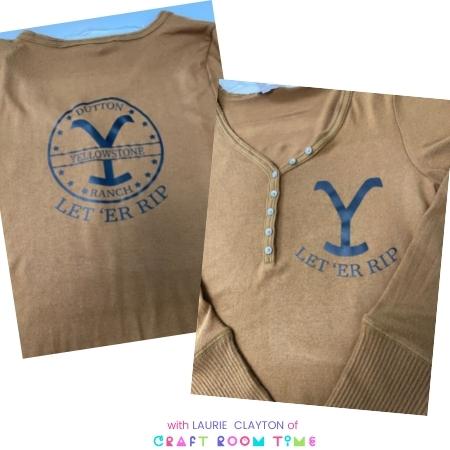 Are you loving the Yellowstone series on Paramount? Those cowboys sure know how to stir things up don't they? Who is your favorite character? Mine is Rip by far. His smooth voice and the way he says "Darlin'" just makes me melt.
Not to say that I don't have any other favorites. Beth makes me want to be bold and really have that much sense when it comes to investing and keeping things presumably under control. Many times I've wanted to say exactly what I think, but I was taught discretion is the better part of valor LOL.
And who cannot resist watching Kevin Costner? My hubby's favorite movie is Dances with Wolves and I found the episode with Casey and the wolf to be a tender throwback to that movie.
On a shopping trip lately, my daughter fell in love with a Yellowstone shirt but the it was a bit pricey. So you know what that means! I created an SVG and made her a t-shirt as a gift. She's going to love it!
Take a look at my video that shows you exactly in more detail how I made the shirt starting in Design Space, cutting it out, and all the steps for assembly. I also tell you tips and tricks along the way and show you how to fix mistakes should they occur!
Supplies
Instructions for Design Space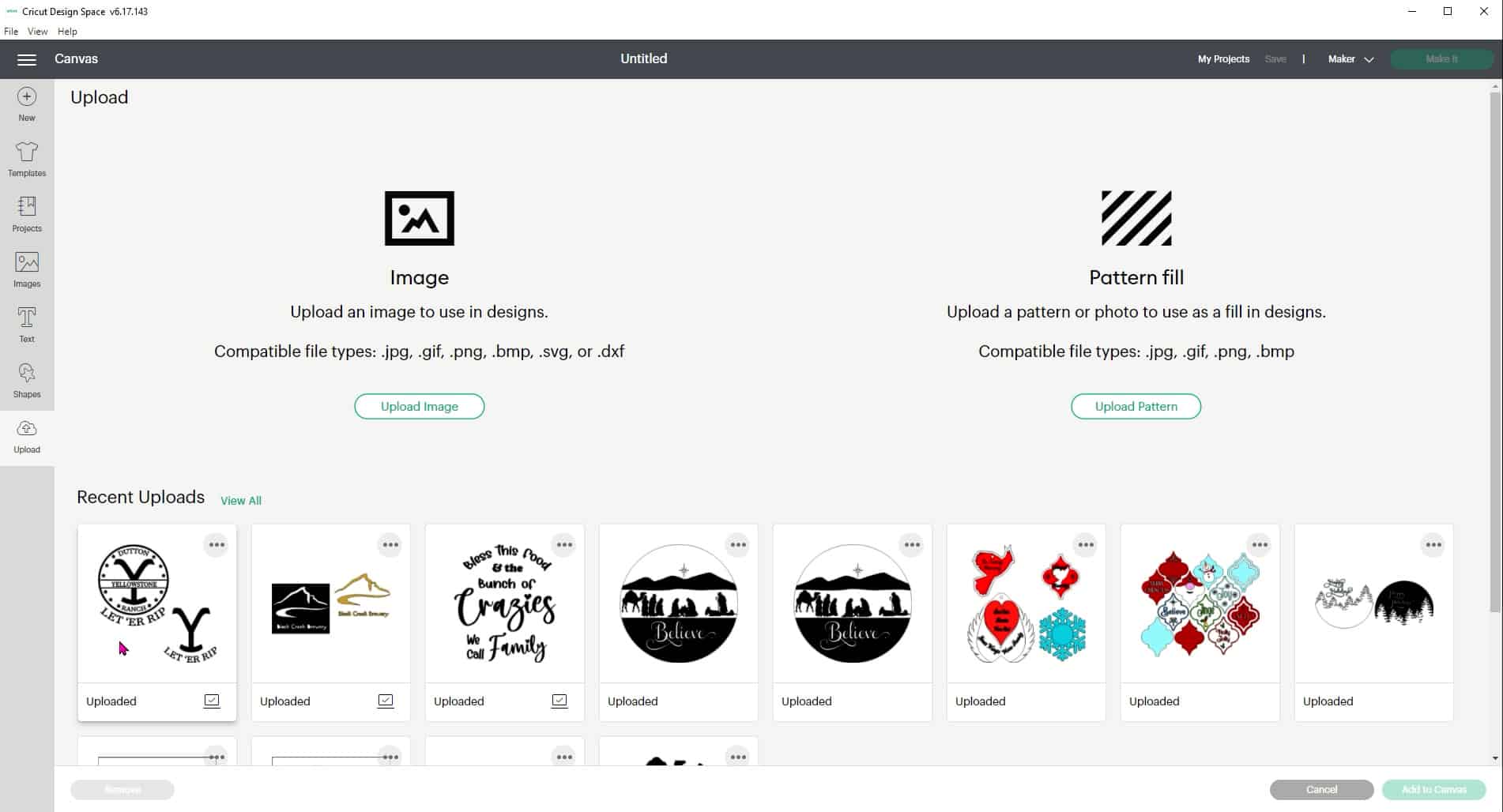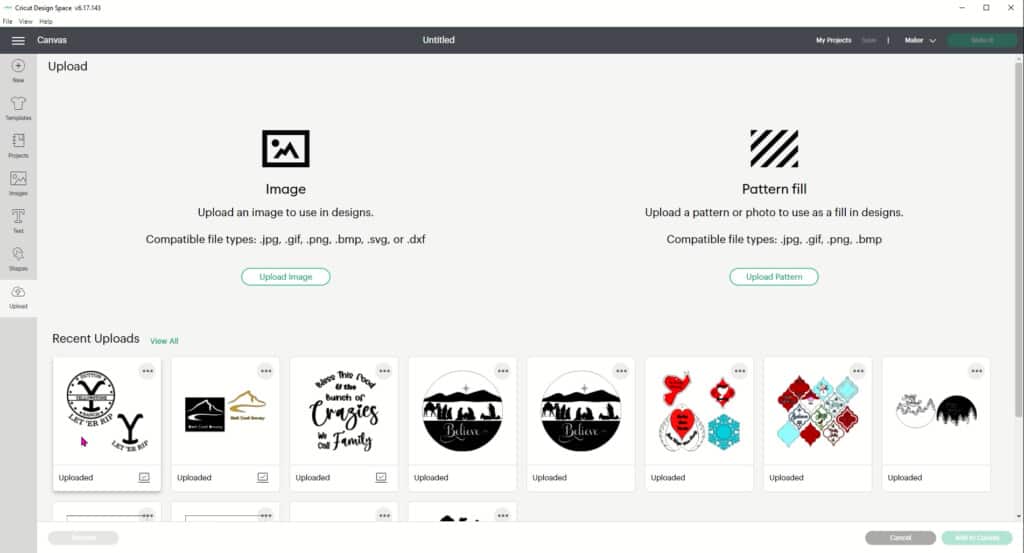 Upload the Yellowstone Free SVG.
If you need help doing this step, refer to this post with full instructions. How to Download and Upload ZIP Files.
The Free SVG is in the resource library for personal use and if you are not a member, you can sign up to get it and many other freebies! (commercial use designs are in the shop)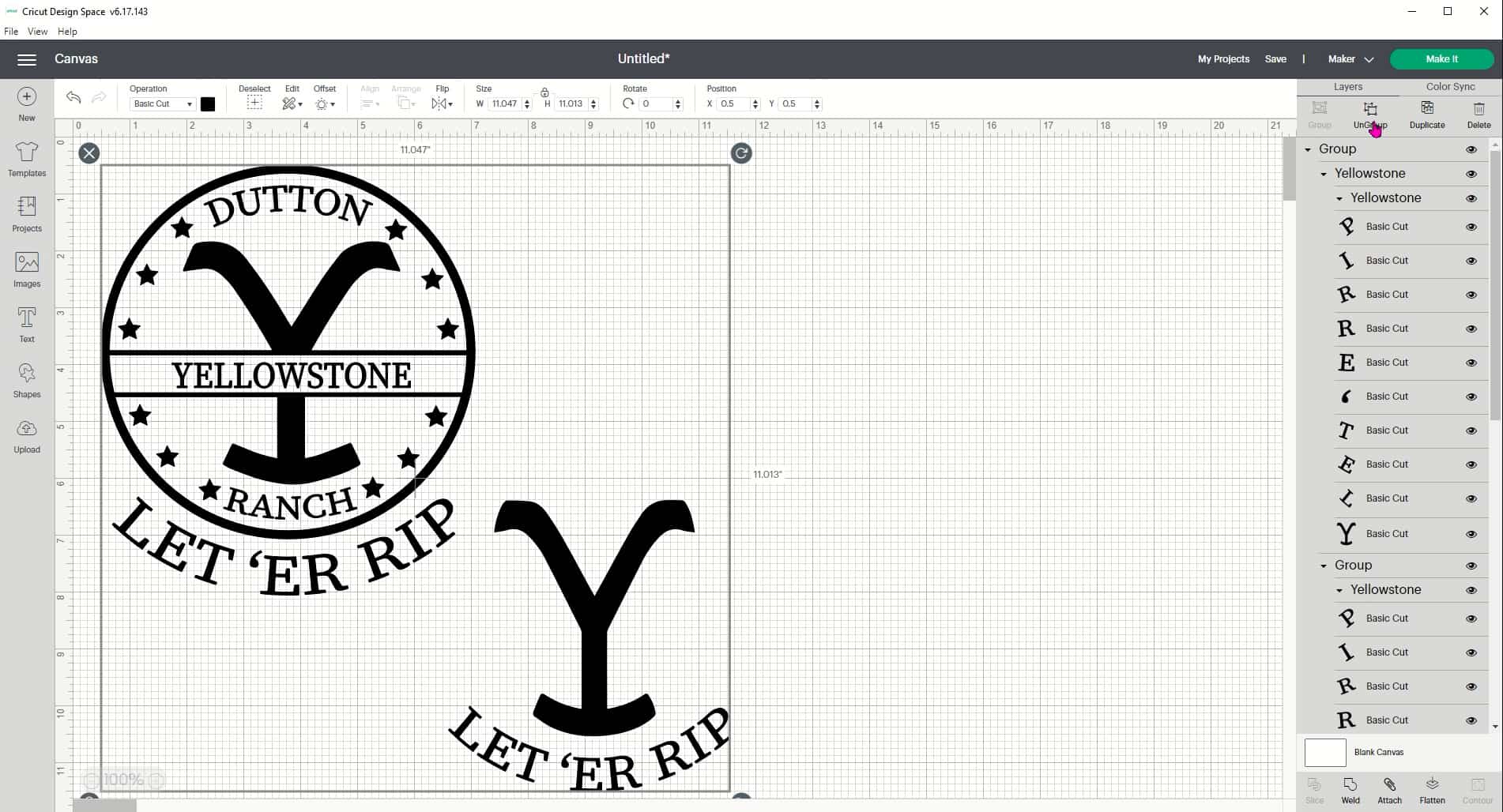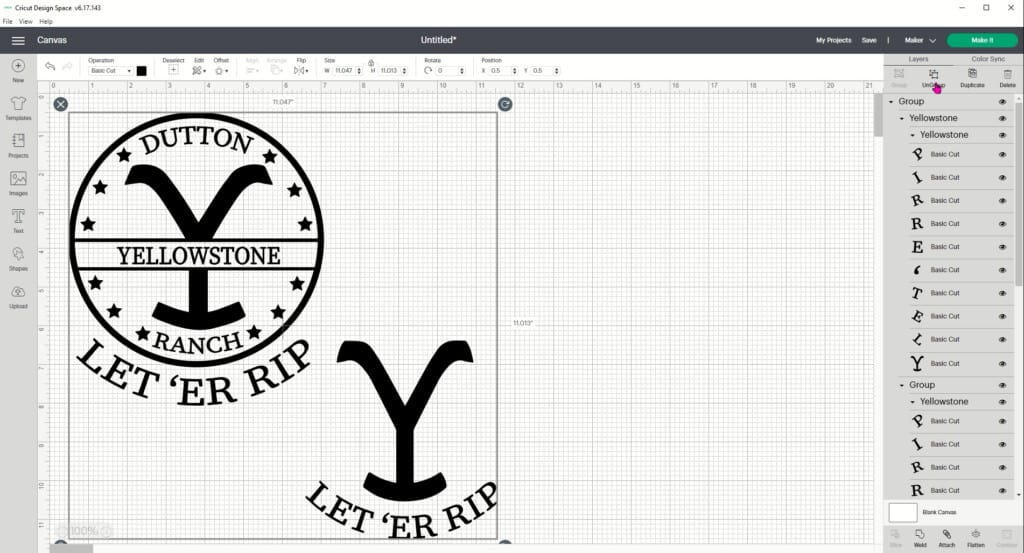 Ungroup the file.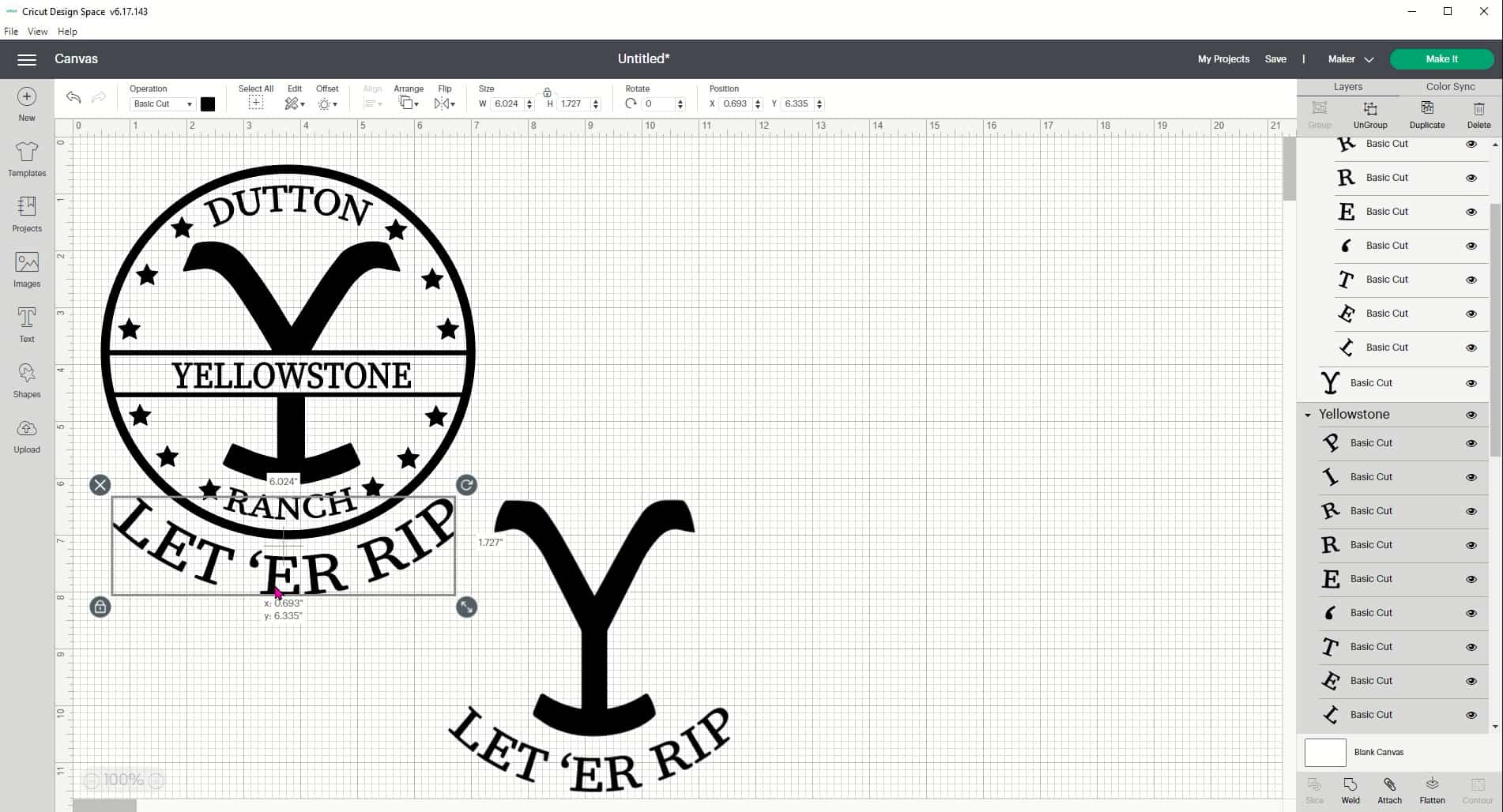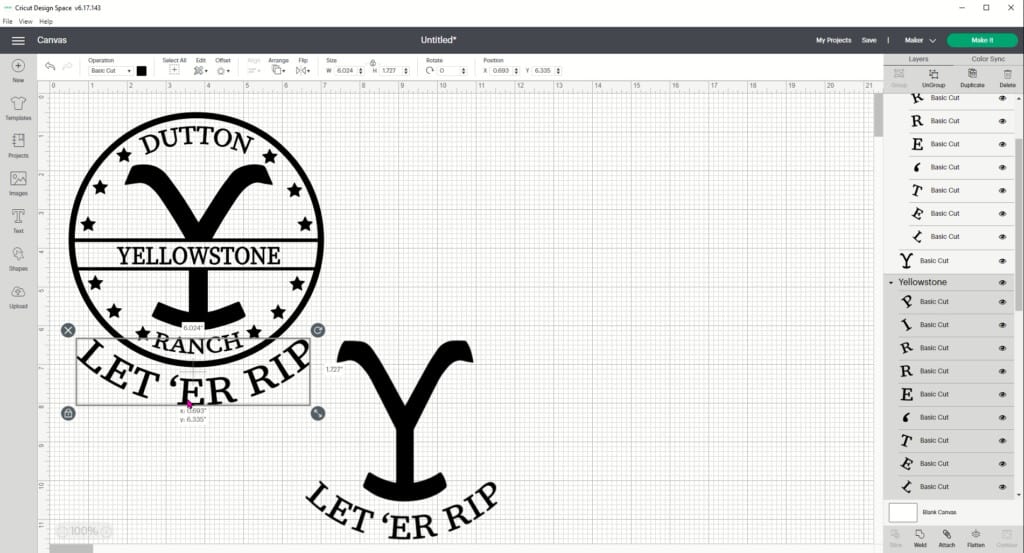 Ungroup each of the designs if you would like to remove the "Let 'er Rip". You can delete it or group it by itself and hit the little eyeball on the layer panel to hide it.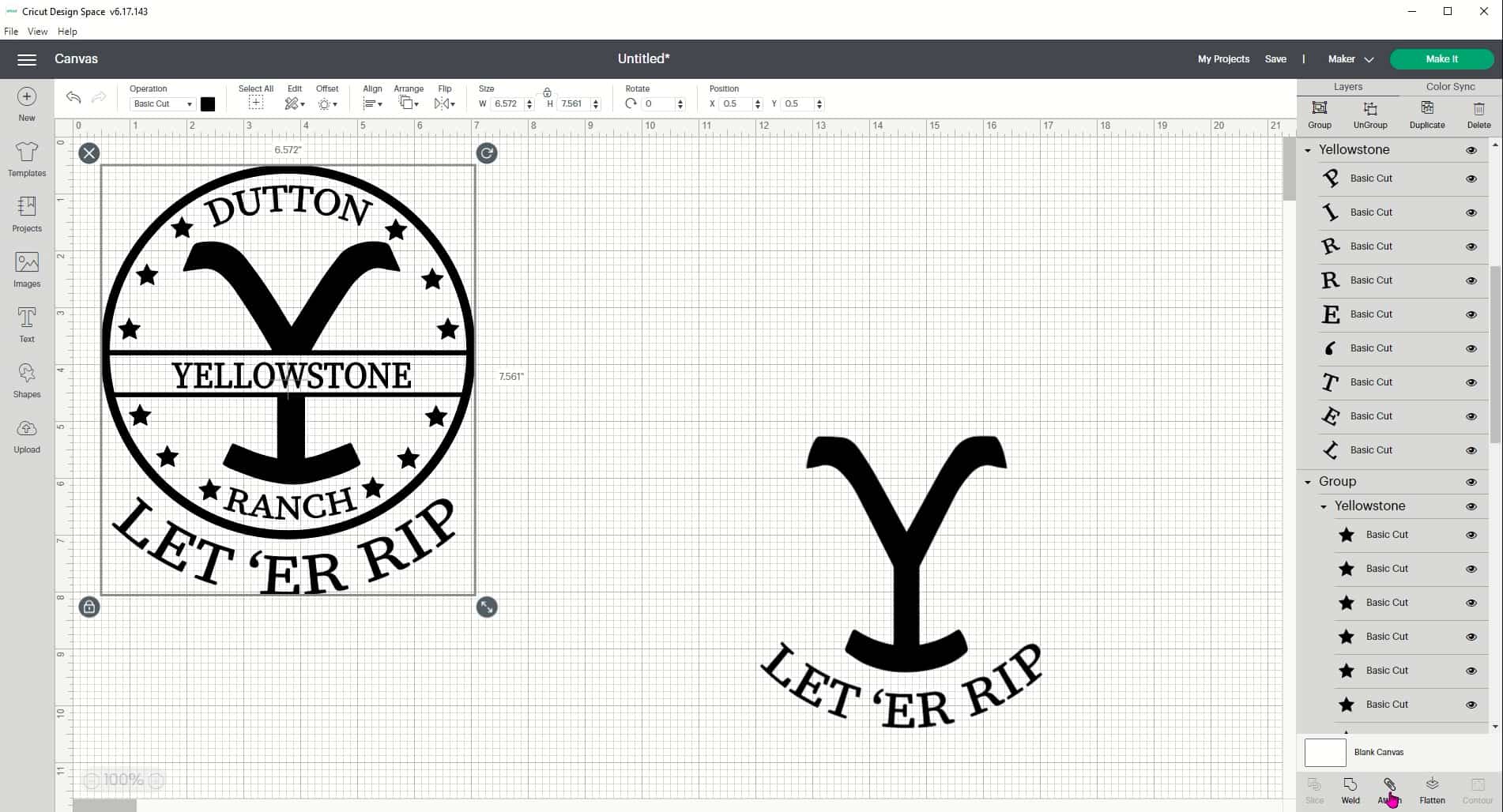 Select the first design, all of it and "Attach". Do the same for the second design if you leave the words in.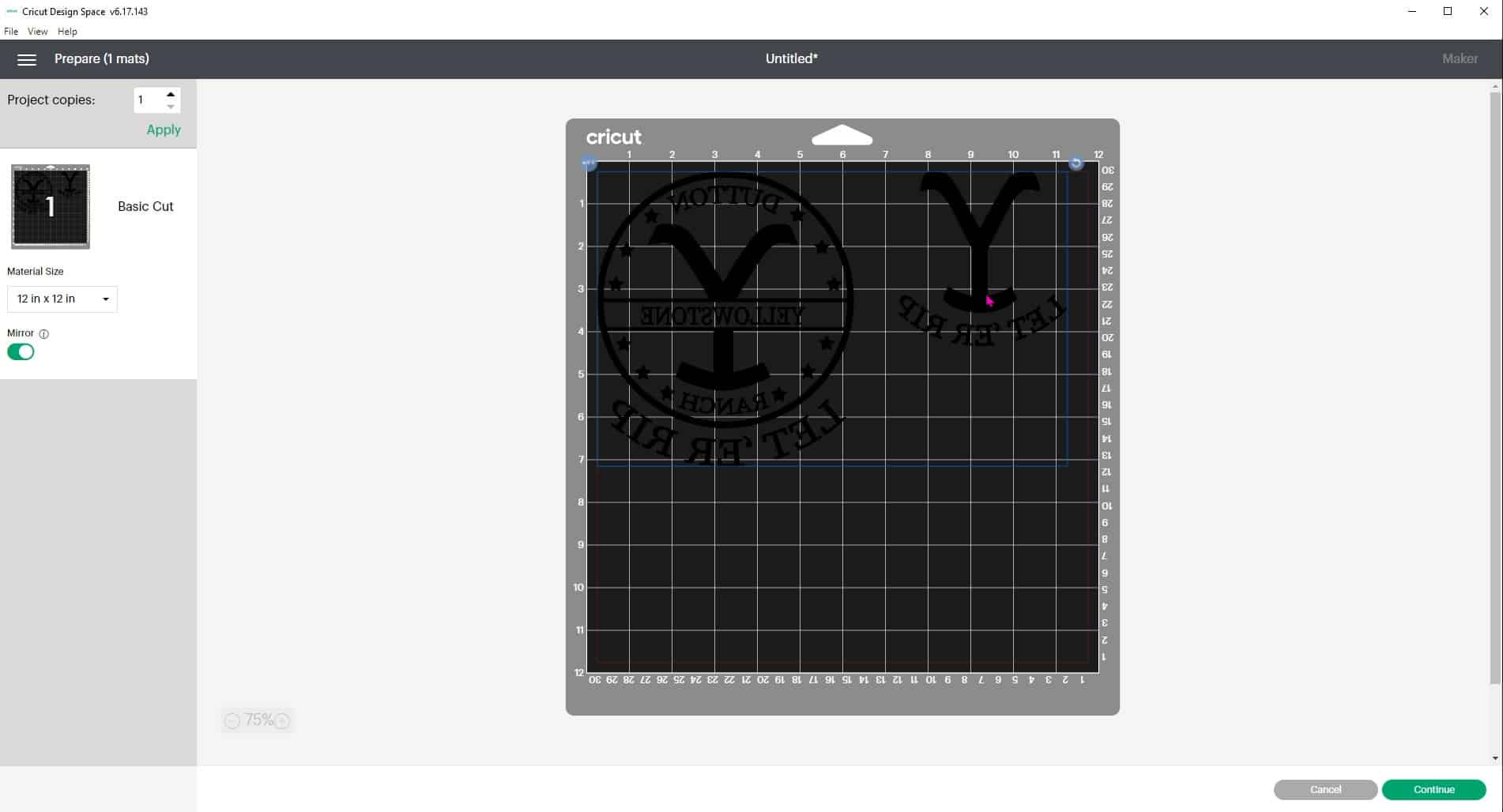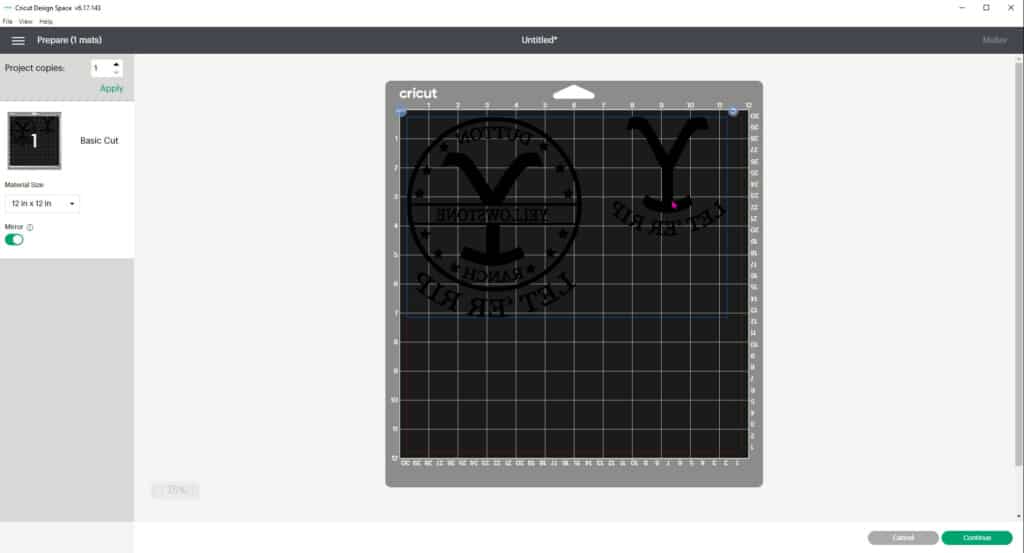 Click on Make it and mirror the mat if using HTV.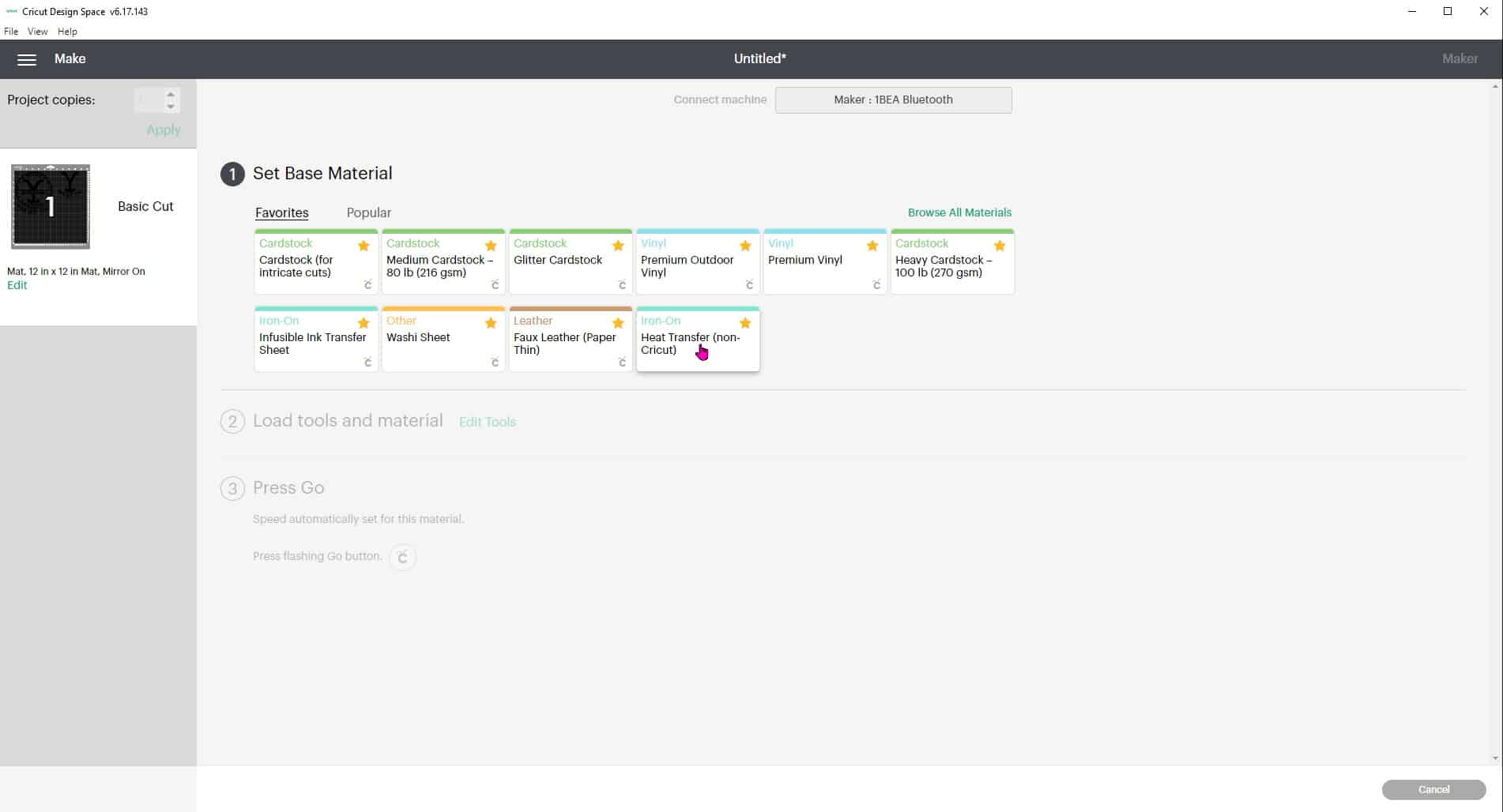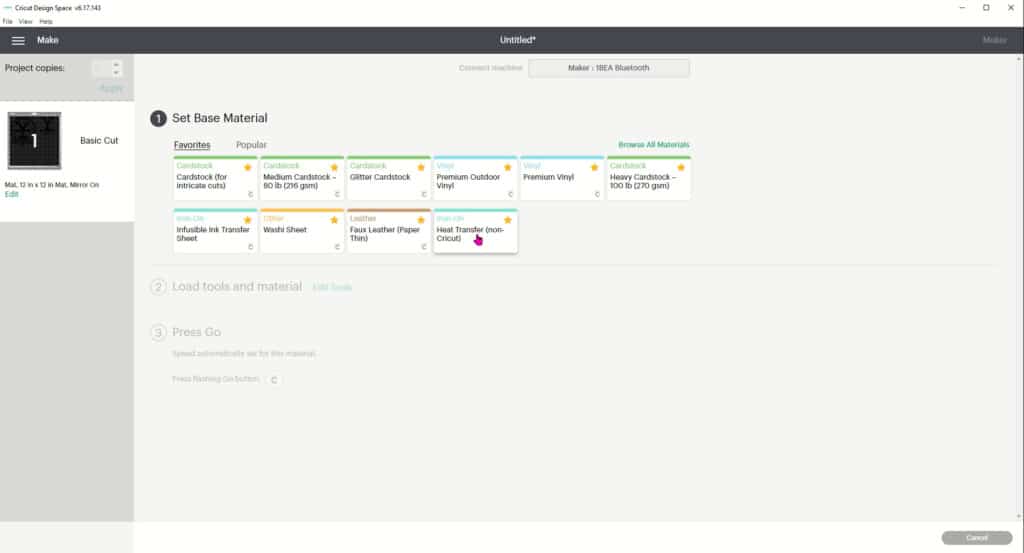 Select your material at this step and continue. Load your Cricut and cut.
Instructions for Iron-On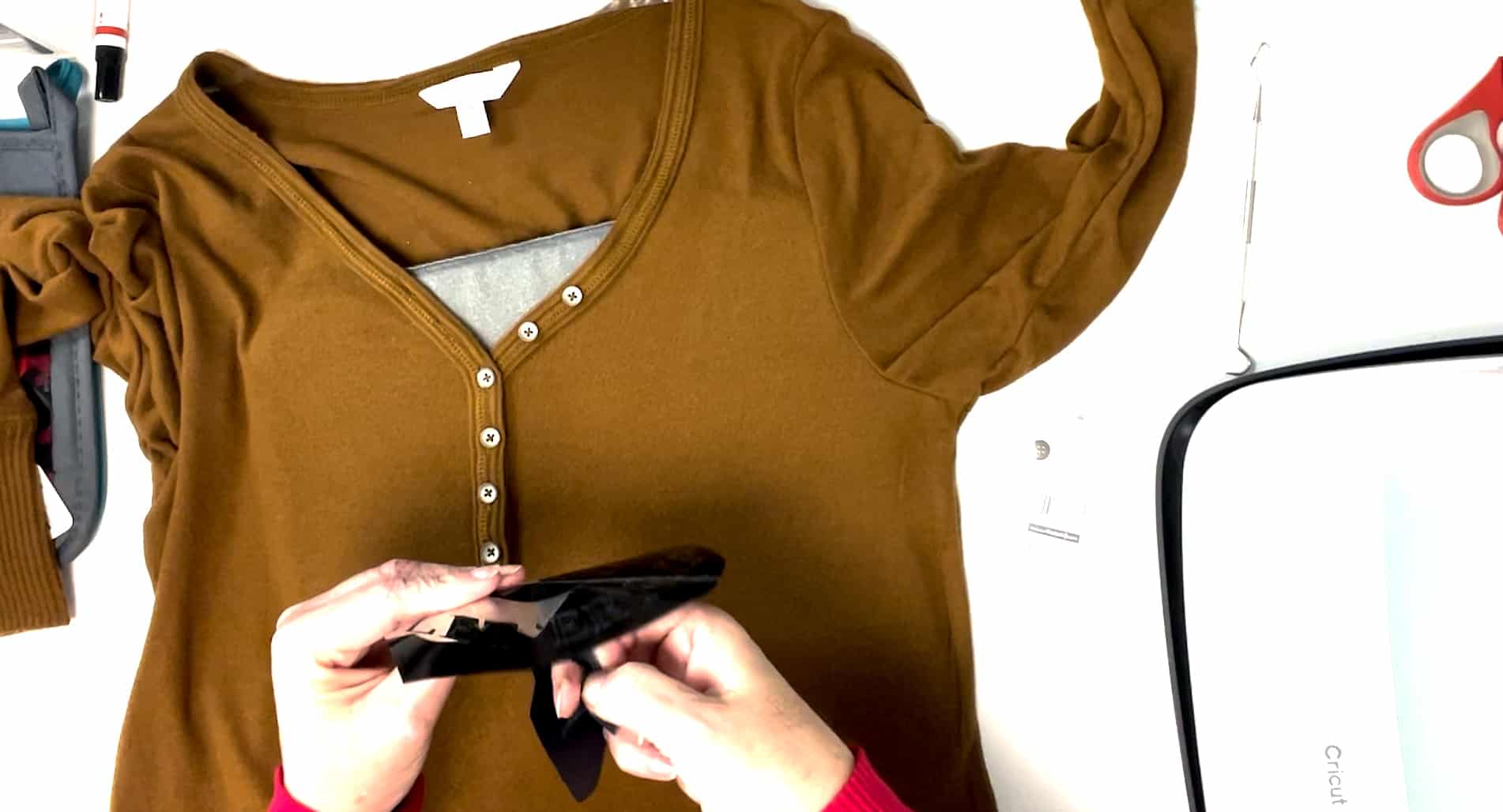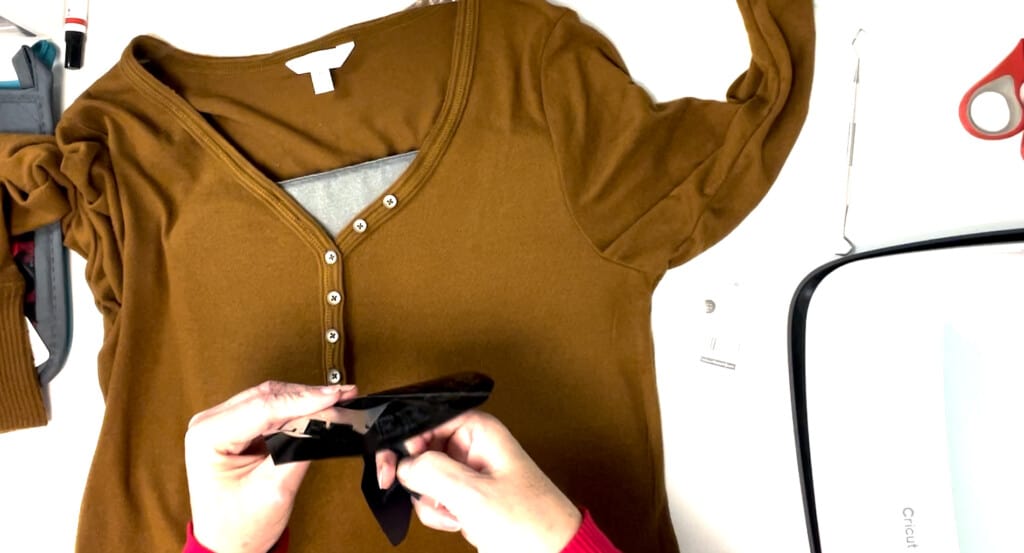 First weed your designs and place the Easy Press Mat inside your shirt.
I purchased this t-shirt at Walmart. I thought the color and the design went perfectly with the cowboy theme. It's also thin so can be worn under a flannel shirt as well. Brand your Flannel shirt too! I bet you'll get lots of comments on it.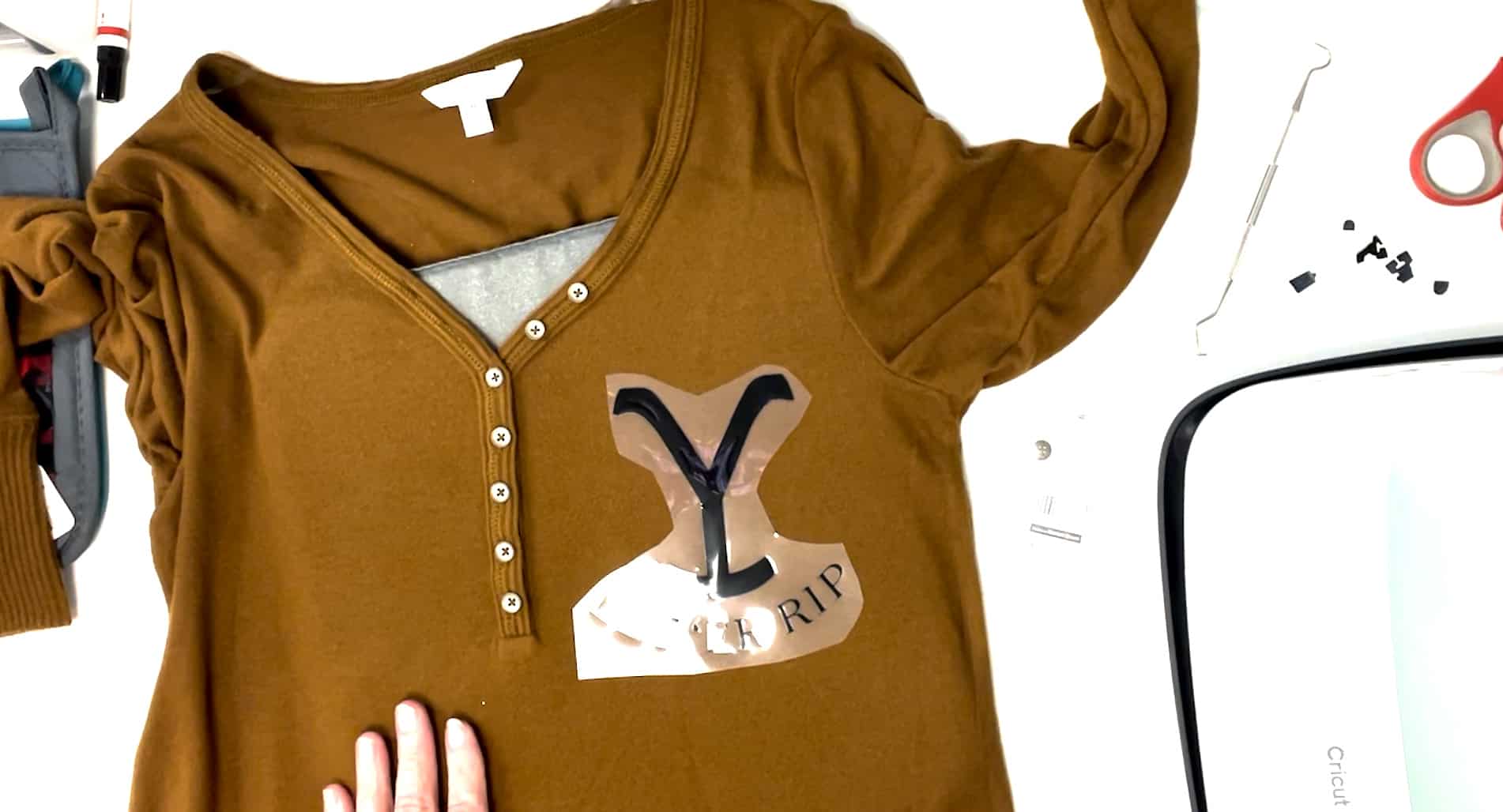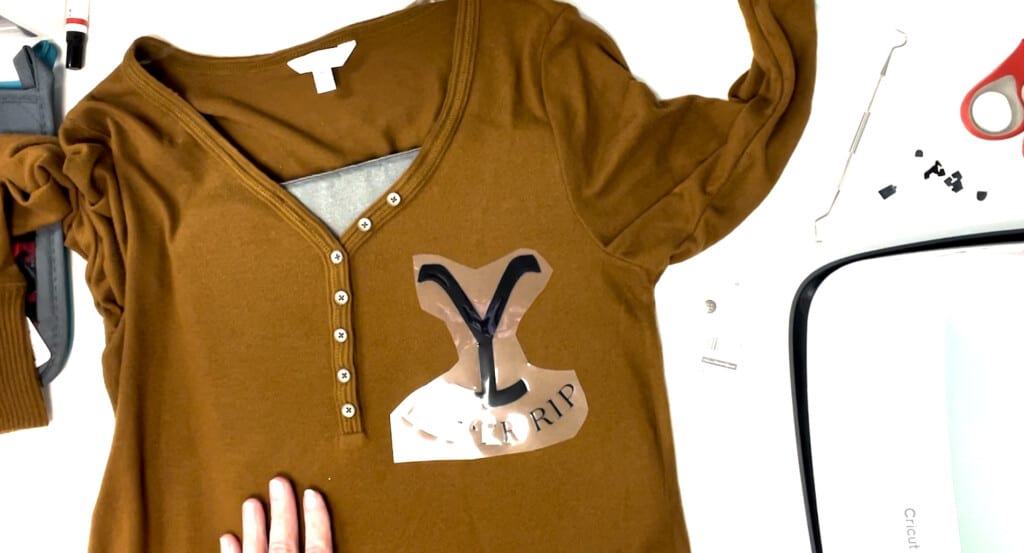 Decide where to place the design on your t-shirt and preheat the shirt without the design for about 10 seconds. Machine settings are based on what you are using. Be sure to check out the Cricut Heat Guide so you know exactly what settings to use. My t-shirt is 80% Polyester and 20% Rayon. I used 315 degrees for 30 sections but ended up pressing twice.
To get the design exactly where you want it, I typically eyeball it, but I do use rulers or straight edges when I am unsure to line things up. You can also use the tag in the shirt to determine the center, and if you set your mat inside with the red tag upwards, you can use that as a center guide too.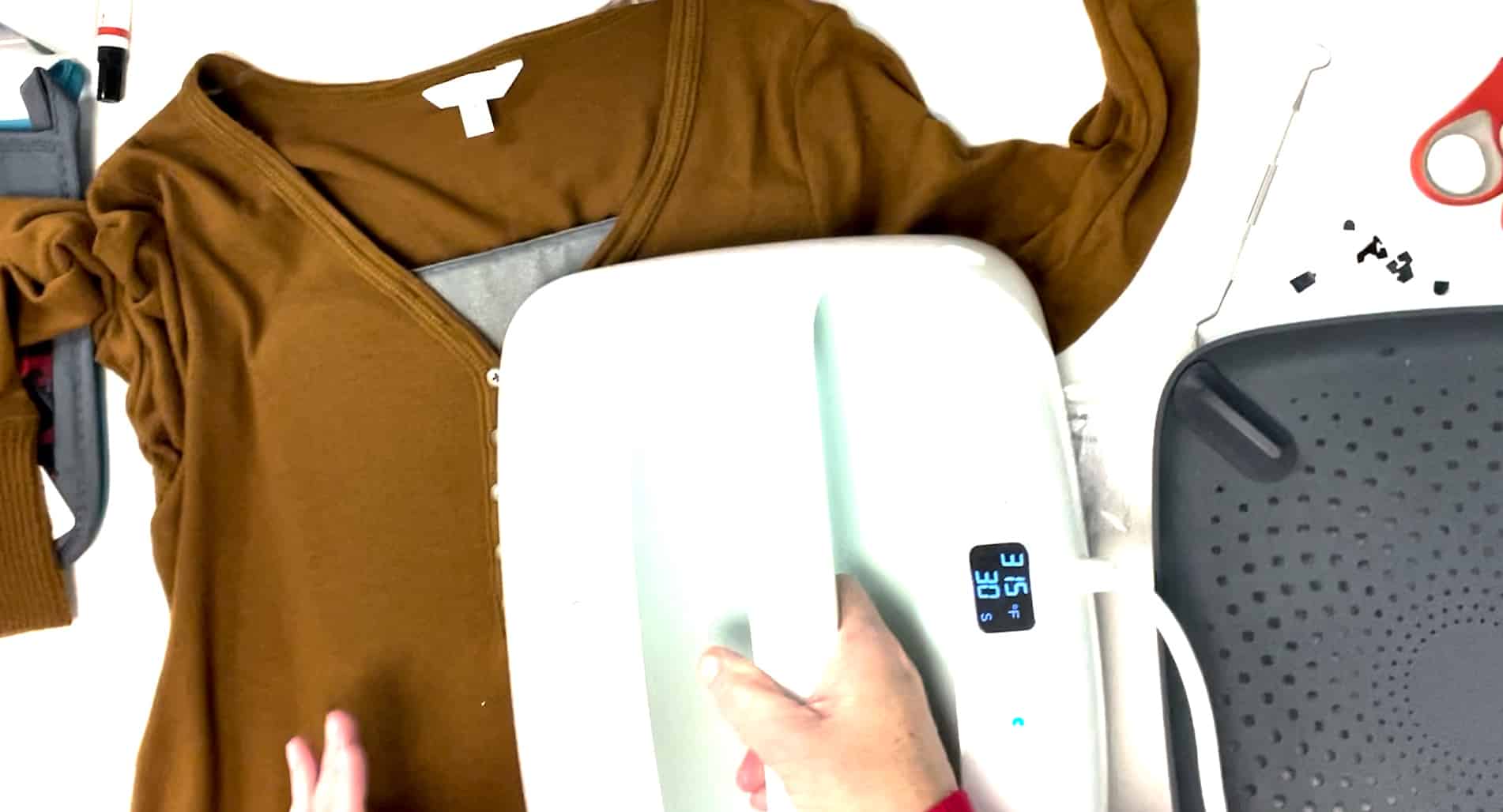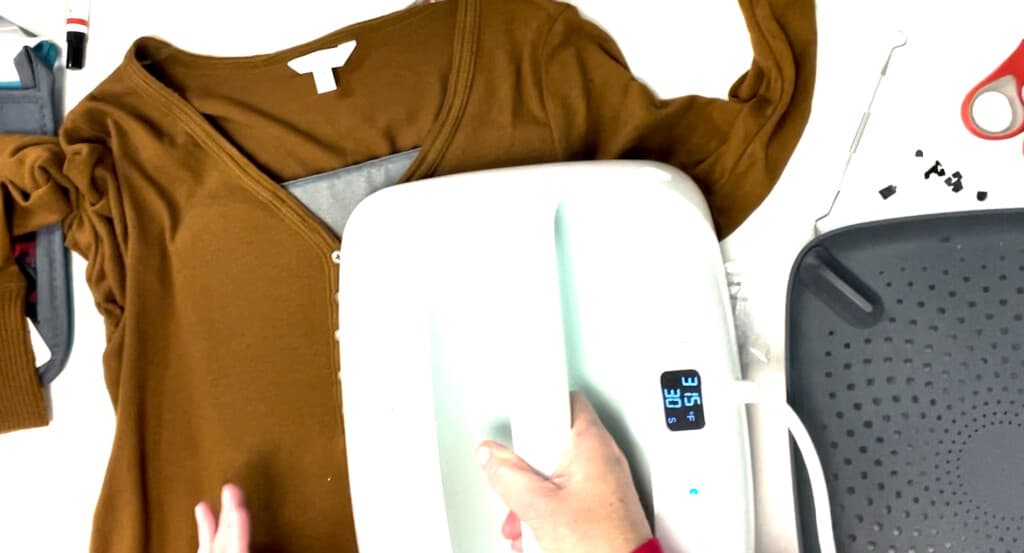 Apply the design with your Cricut Easy Press, Follow the directions for your HTV as to when to remove the transfer sheet. Mine is cold peel but I found it to take it off when it was still slightly warm because the t-shirt was thin and stretchy.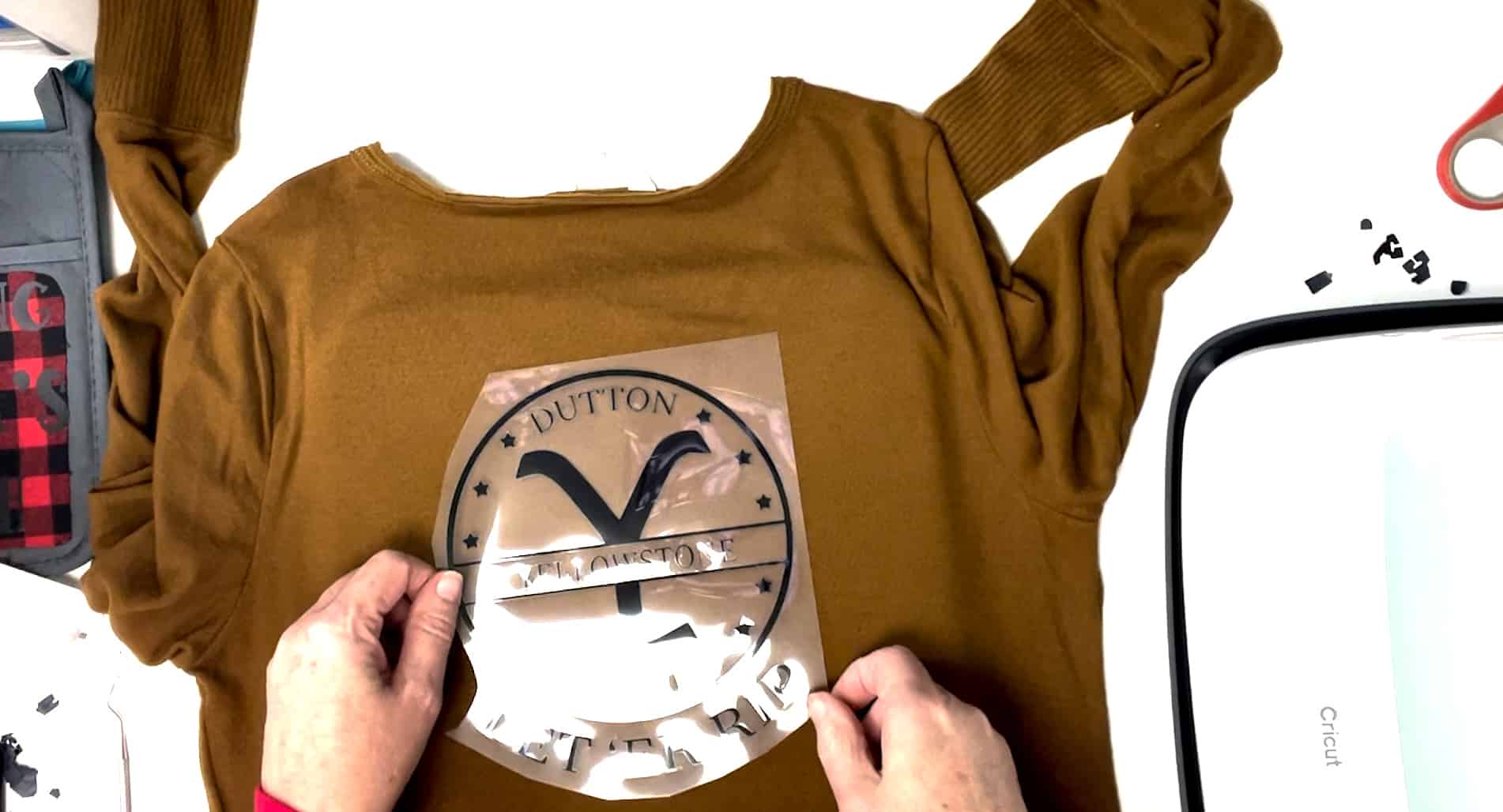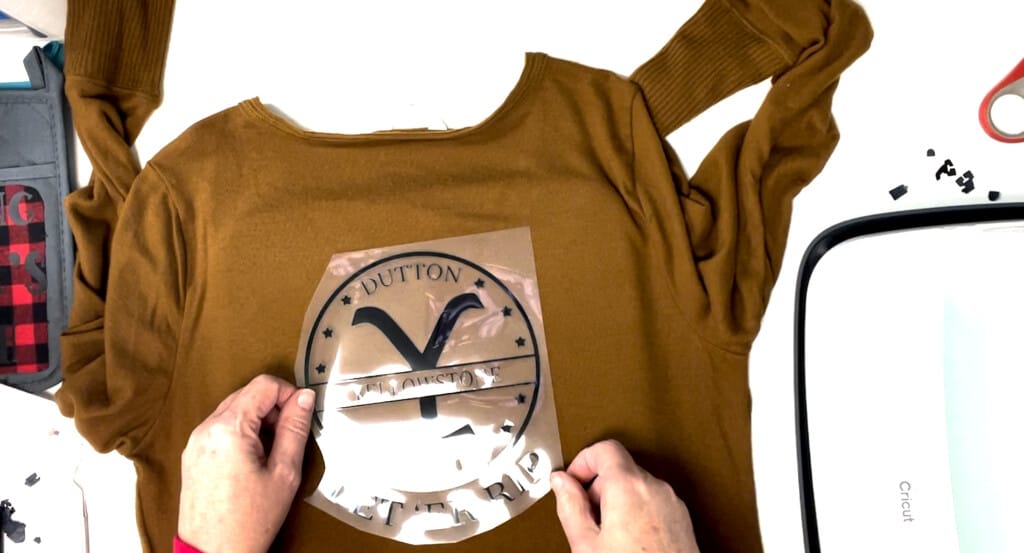 Repeat the process on the back of your shirt with the larger design. I used my fingers on both sides of the shirt to make sure the design was in the middle and eyeballed it for straightness.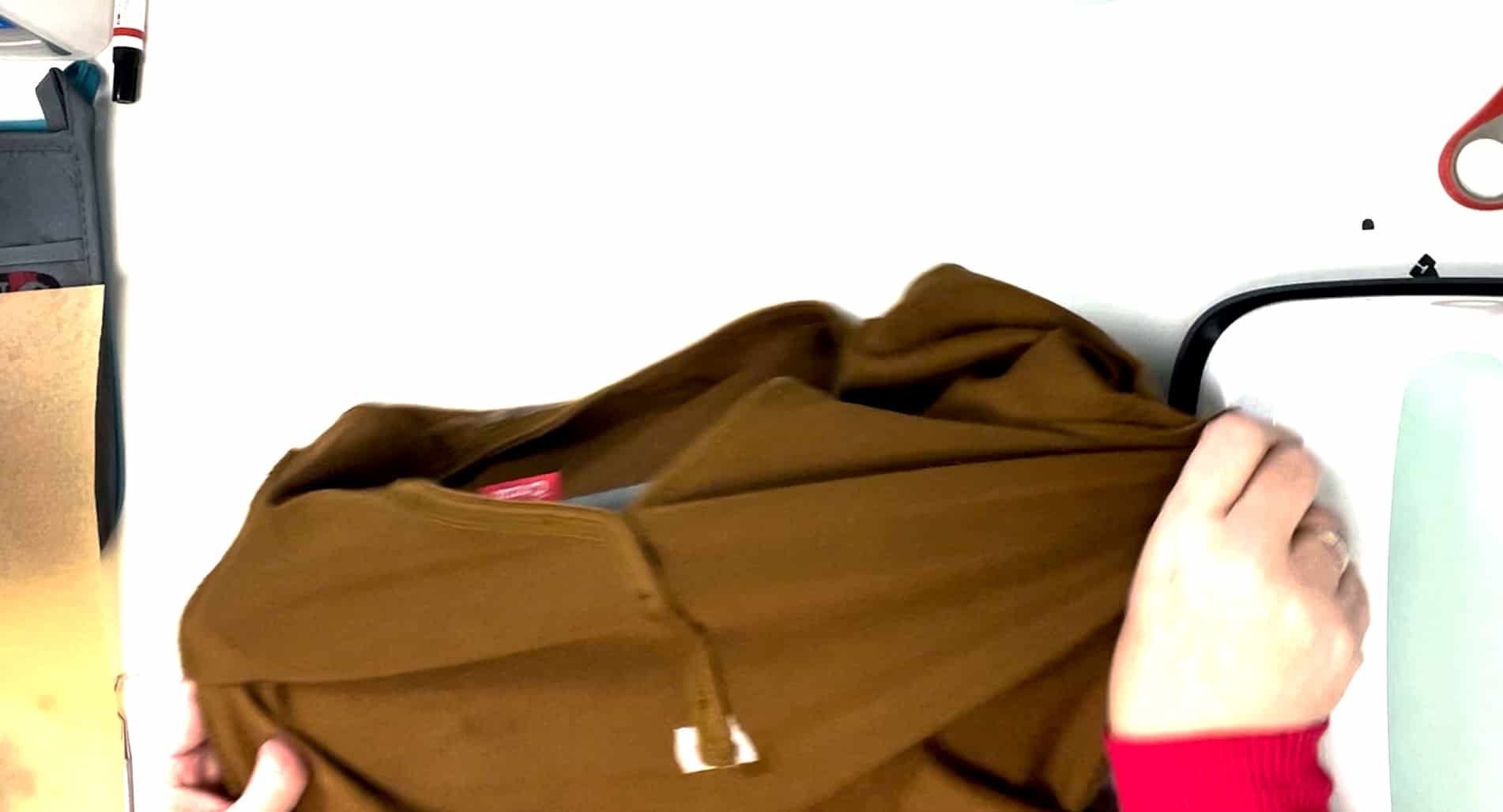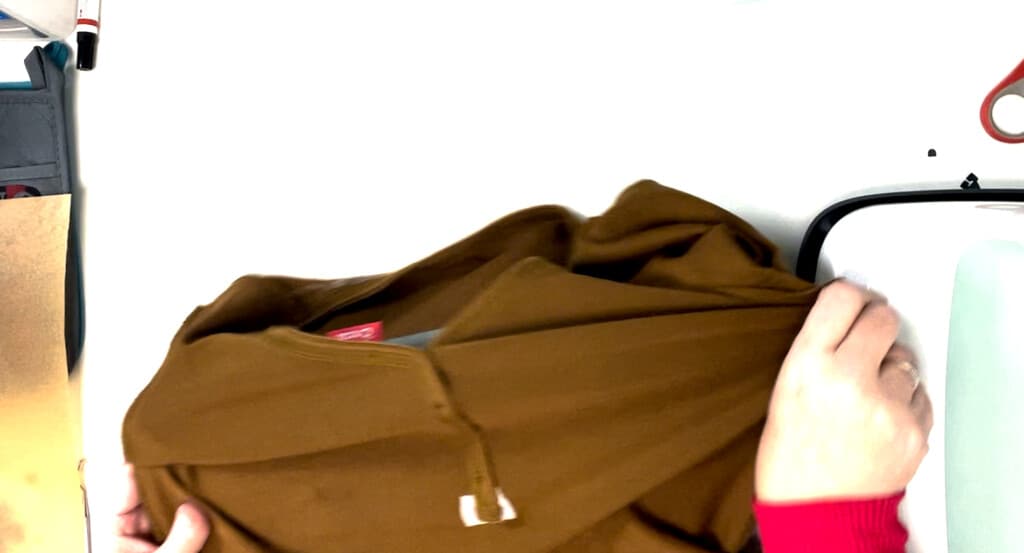 TIP: turn the shirt inside out and heat for the same amount of time so the vinyl will also be adhered from the inside out. This will help it stay longer and remain intact through washing. Do both front and back designs.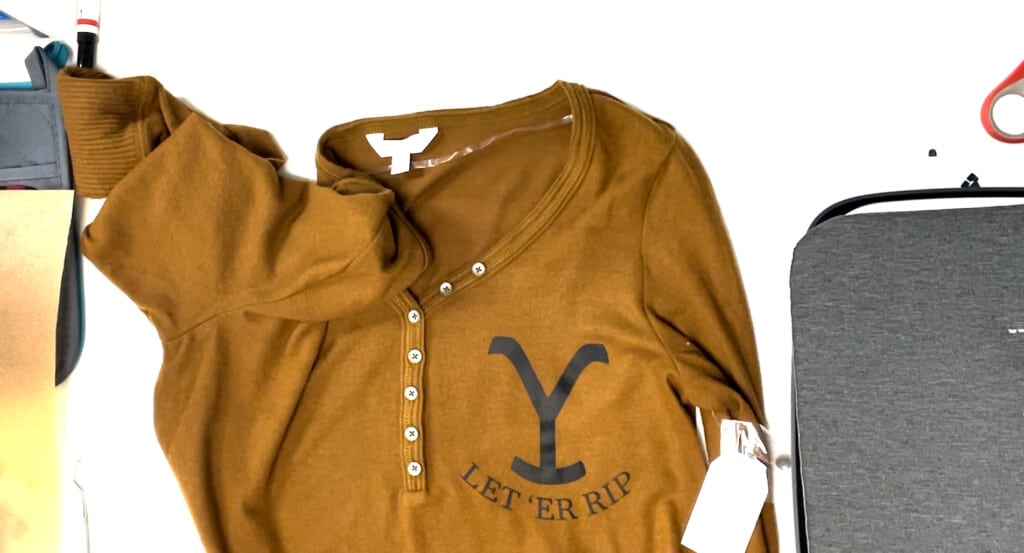 The end result was awesome! I'd love to see yours!

Be sure to post a picture in our Facebook Group: Cricut Fun with Craft Room Time