Welcome back to our Sublimation Printing series! In our previous posts, we've covered a wide range of sublimation topics, from innovative applications and trends to advanced techniques. Now, let's dive into the world of sublimation for clothing and fashion, where you can wear your imagination and creativity on your sleeves—literally!
Sublimation Fashion: A Canvas for Creativity
Sublimation printing has revolutionized the fashion industry by offering designers and creators unparalleled freedom to express their artistic vision on various apparel items. From t-shirts and leggings to dresses and sportswear, sublimation fashion has taken the world by storm.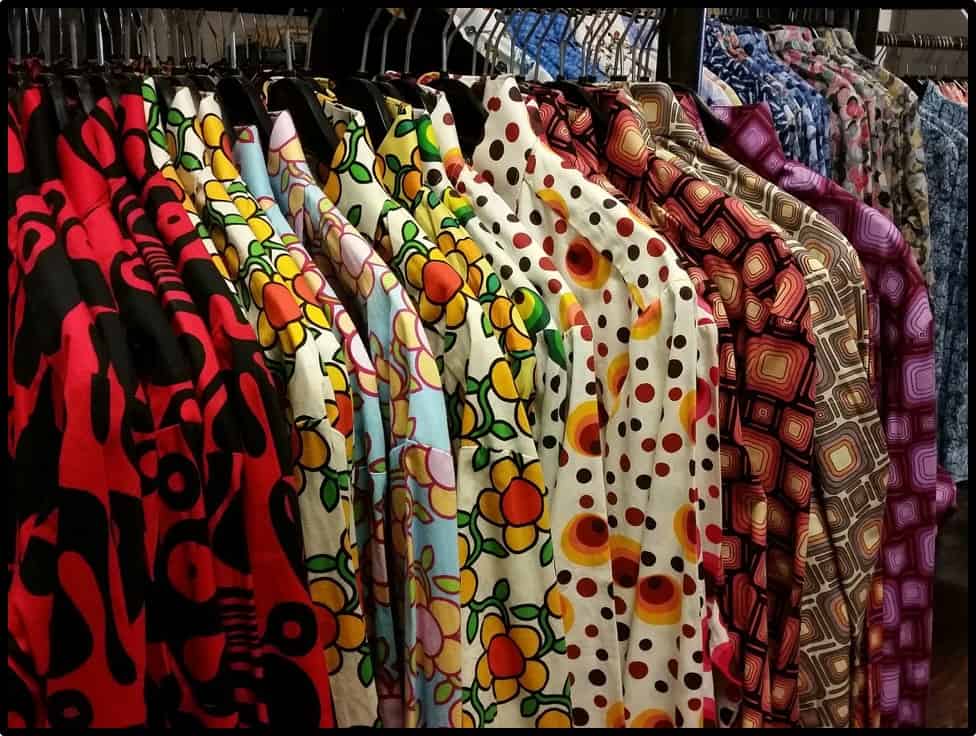 1. Vibrant Colors and Detail
Sublimation printing excels at reproducing vibrant, high-resolution designs with intricate details. The colors become a part of the fabric, resulting in a soft, breathable, and durable print that won't crack, fade, or peel. This exceptional color retention makes sublimation ideal for fashion, where quality and longevity are paramount.
2. All-Over Prints
One of the defining features of sublimation fashion is the ability to achieve all-over prints seamlessly. Designers can extend their creations across the entire garment, creating captivating and immersive visual experiences. This style is particularly popular in streetwear, activewear, and casual fashion.
3. Photo-Realistic Prints
Sublimation printing can reproduce photographs with remarkable accuracy, making it possible to wear custom photo apparel. Whether it's a family portrait on a t-shirt, a scenic landscape on a hoodie, or a pet's face on leggings, sublimation fashion lets you personalize your wardrobe like never before.
4. Personalized Sportswear
Sports and activewear benefit greatly from sublimation printing. Athletes and fitness enthusiasts can don uniforms, jerseys, or workout gear featuring custom designs, team logos, or inspirational graphics. Sublimation sportswear offers both comfort and performance.
Mastering Sublimation Fashion
To succeed in sublimation fashion, you need to master several key aspects:
1. Garment Selection
Choosing the right fabric is crucial for sublimation fashion. Polyester and polyester-blend fabrics work best, as they readily absorb sublimation ink. Popular choices include polyester, spandex, and performance blends designed for activewear.
2. Design Adaptation
When designing for apparel, consider factors like garment seams and sizes. Ensure that your design aligns properly and maintains its integrity when stretched or worn. You might need separate designs for different sizes to achieve the best results.
3. Quality Control
Consistency is key in sublimation fashion. Invest in quality sublimation equipment, such as heat presses, and calibrate them to maintain accurate temperature and pressure. Regularly inspect your prints for color accuracy and defects.
4. Sublimation Accessories
Expand your sublimation fashion offerings by including accessories like scarves, bandanas, and headbands. These items are versatile, allowing you to experiment with unique designs and complement your clothing line.
Popular Sublimation Fashion Categories
As you explore the world of sublimation fashion, consider these popular categories:
1. Streetwear
Design urban-inspired fashion featuring bold graphics, street art, and cultural references. Sublimation printing's vibrant colors and all-over capabilities are well-suited for this genre.
2. Activewear
Create performance-driven sportswear, from leggings and sports bras to running shorts and athletic jerseys. Sublimation printing provides breathable and moisture-wicking options for active individuals.
3. Swimwear
Design customized swimsuits and beachwear with striking patterns, tropical prints, or personalized graphics. Sublimation's resistance to fading in chlorine and saltwater environments is a significant advantage.
4. Event Apparel
Produce custom event apparel for occasions like concerts, festivals, and sports tournaments. Fans and attendees appreciate unique, limited-edition event merchandise.
Conclusion
Sublimation fashion opens up a world of creative possibilities, allowing you to wear your imagination and express your unique style. Whether you're a fashion designer, an apparel enthusiast, or someone looking to personalize their wardrobe, sublimation fashion has something for everyone. Stay tuned for more insights and inspiration in our upcoming posts on advanced sublimation techniques and creative fashion projects!
Happy Crafting!