Who doesn't love gnomes? Especially Gnomes in love. These adorable Valentine Gnomes are sure to put a smile on everyone's face jut in time for Valentine's Day!
Simple to use PNGs are included for making Print and Cut Cards, Stickers or Sublimation for T-shirts, Totes and more.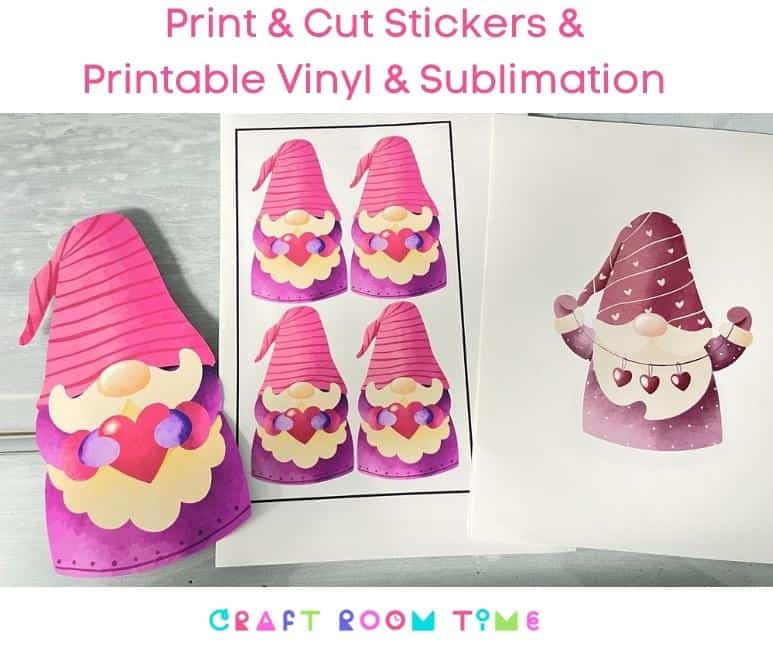 Get more creative with the same designs in SVG so you can make 3D gnomes to put on cards, canvas, wood signs and more.
This post may contain affiliate links and we may earn compensation when you click on the links at no additional cost to you. For additional information, please see my full disclosure policy.
Supplies for Valentine Gnomes Stickers:
Sticker Paper
Printable Vinyl
Epson ET-4760
Supplies For Sublimation:
Sublimation Paper
Epson ET-2760
Sublimation Ink
Heat Press
Supplies for 3D Paper Gnomes:
Cricut:
3D Gnomes in Design Space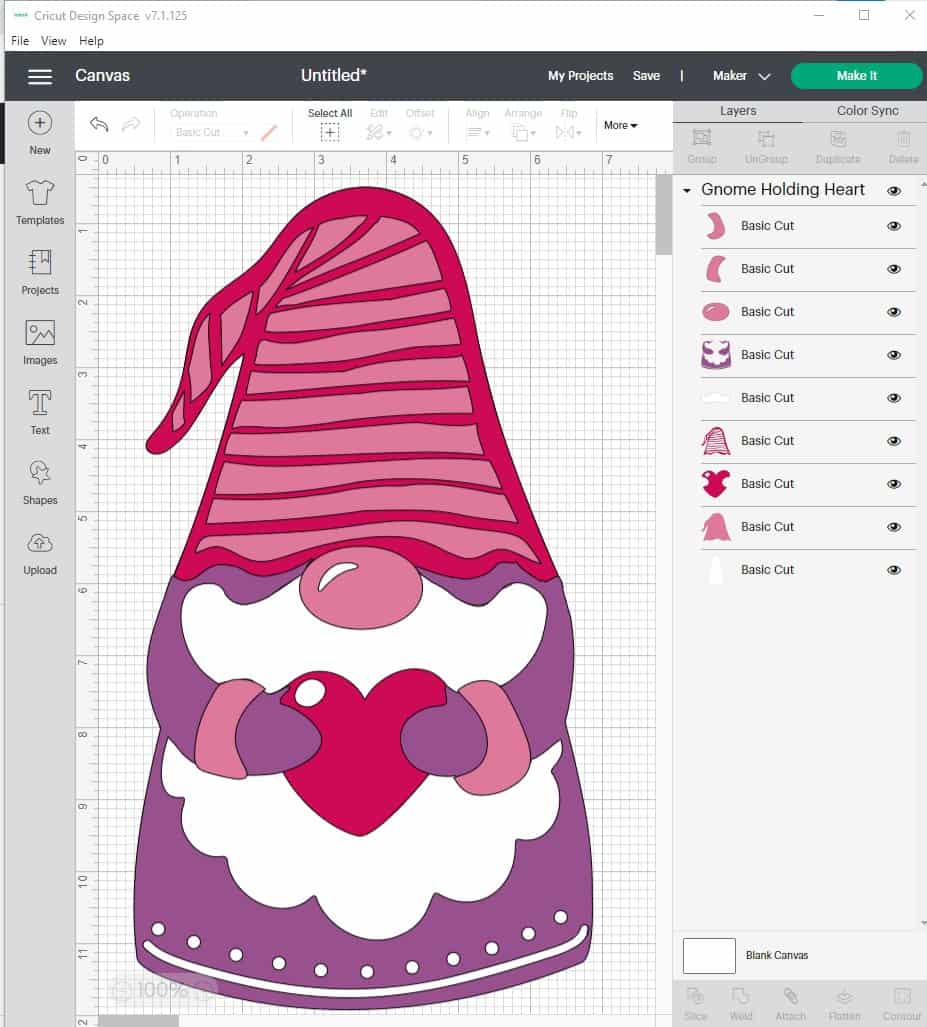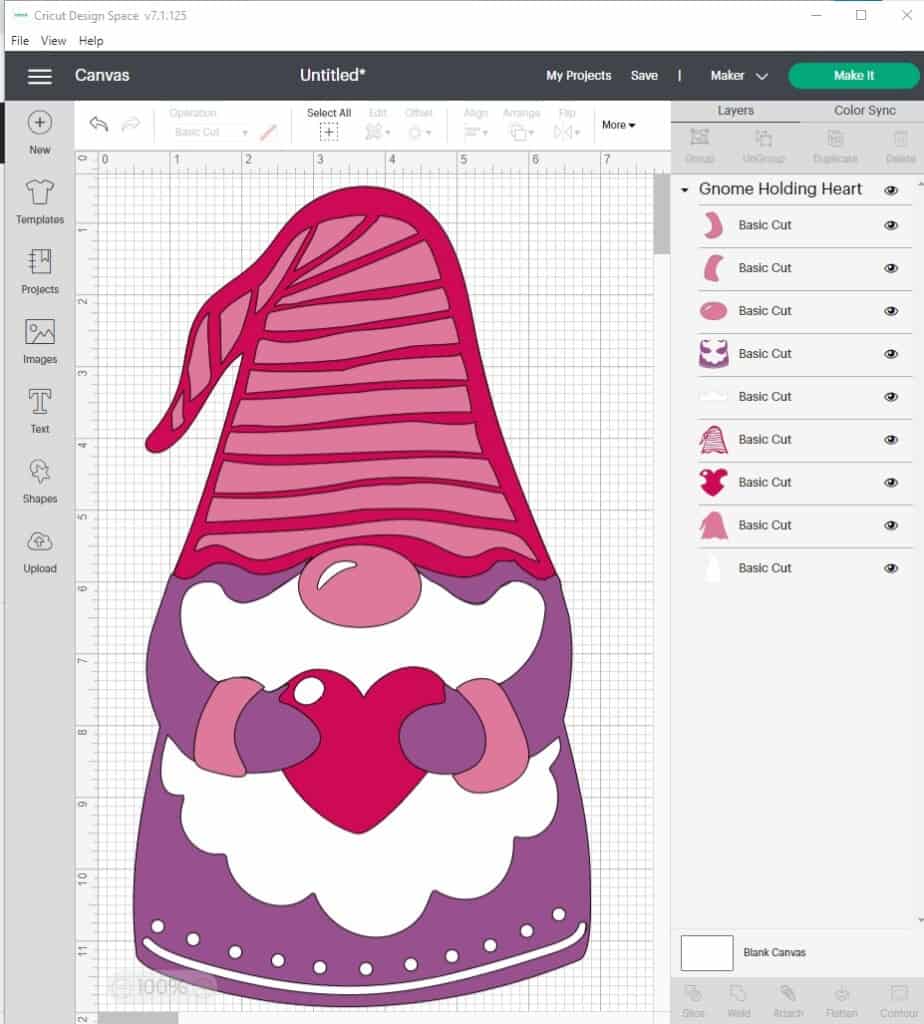 Upload the gnome Holding Heart or String of Hearts. Once uploaded to Design Space the different layers will be visible on the panel to the right.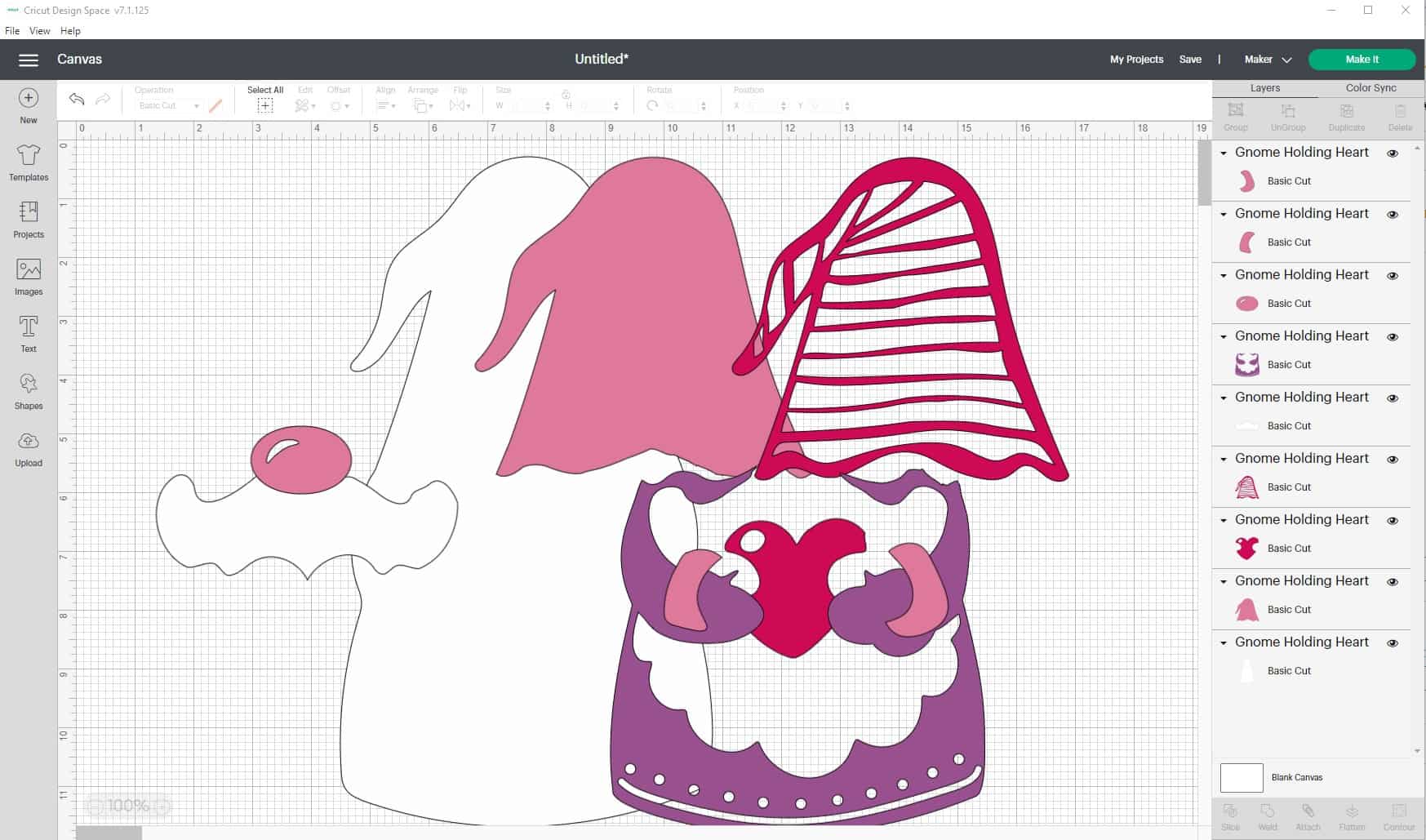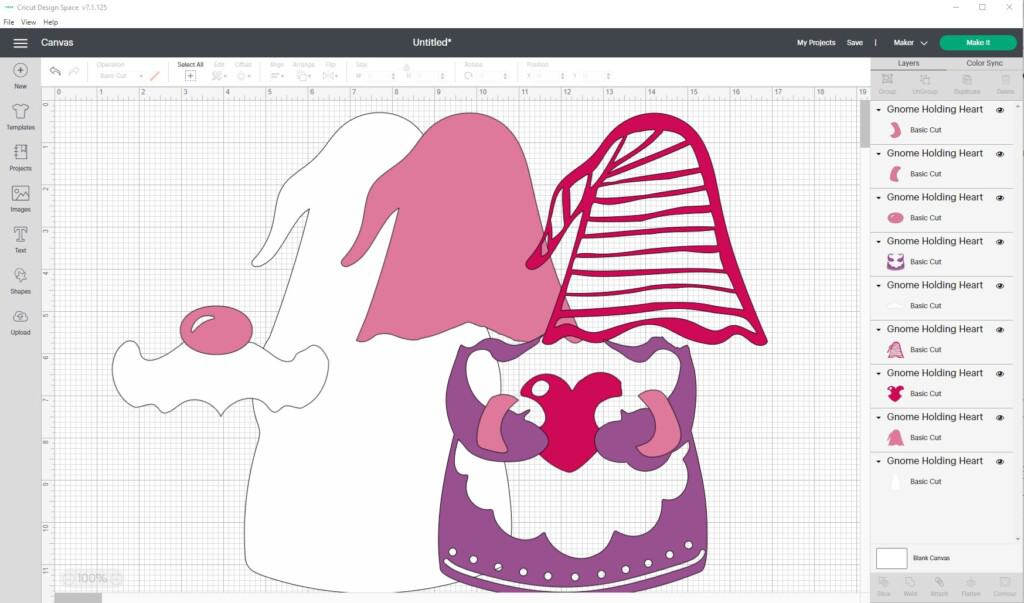 The gnome is ungrouped for better visuals of the different layers and location identification for the foam dots that separate them.
Start with the solid white background,
attach the solid cap,
attach the striated / lined cap,
attach the purple body to the solid white background,
attach the heart and cuffs to the sleeves, and finally
attach the mustache and nose.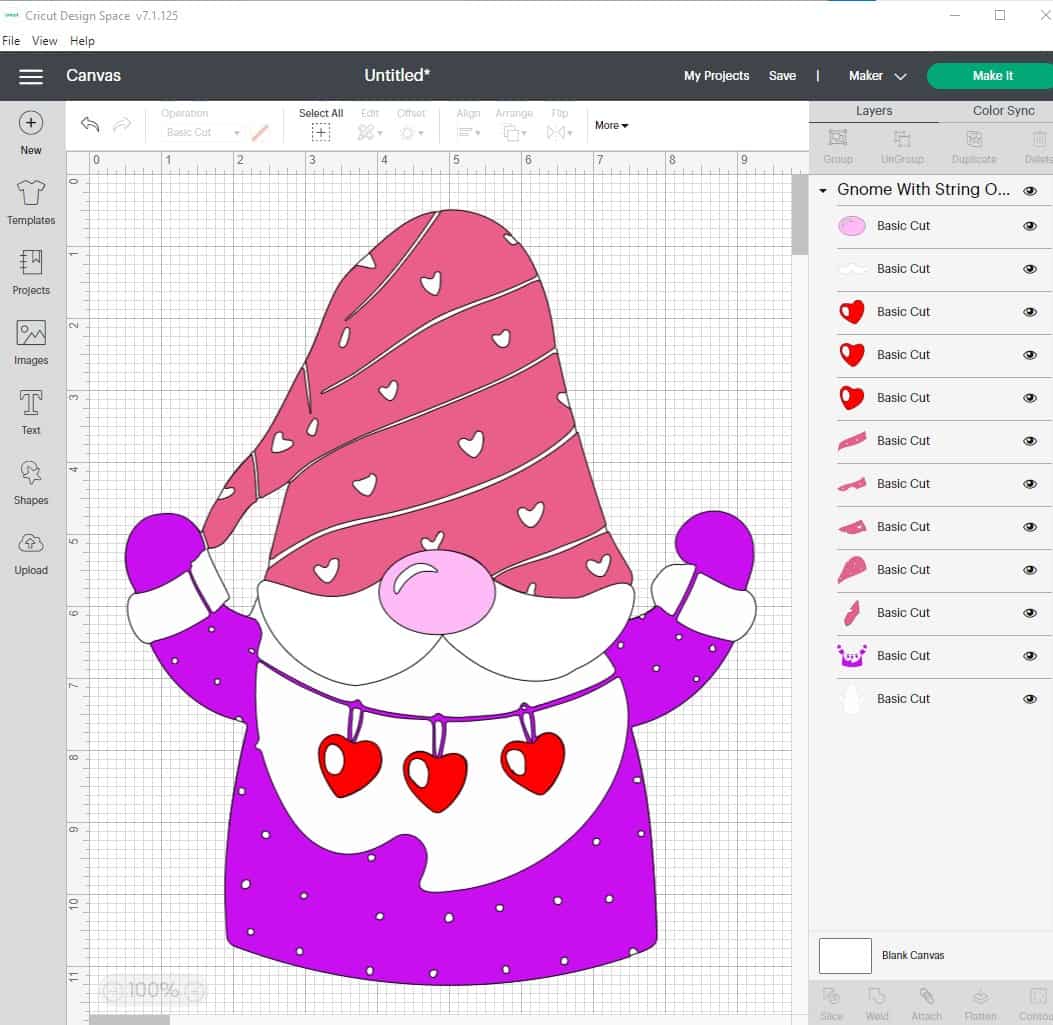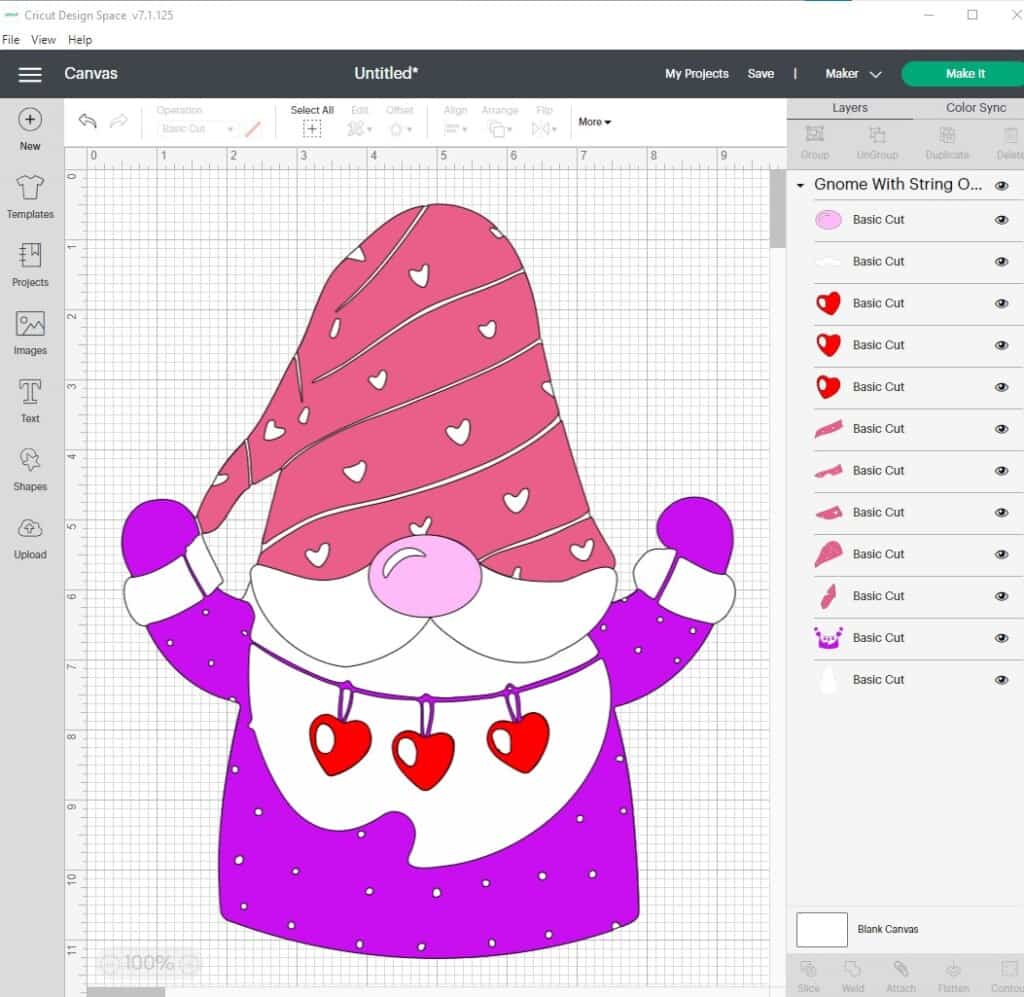 Repeat the same for the Gnome with the string of hearts paying attention to the layers shown here.
PNG Gnomes in Design Space


Upload the PNG for your choice of gnome and select "Complex".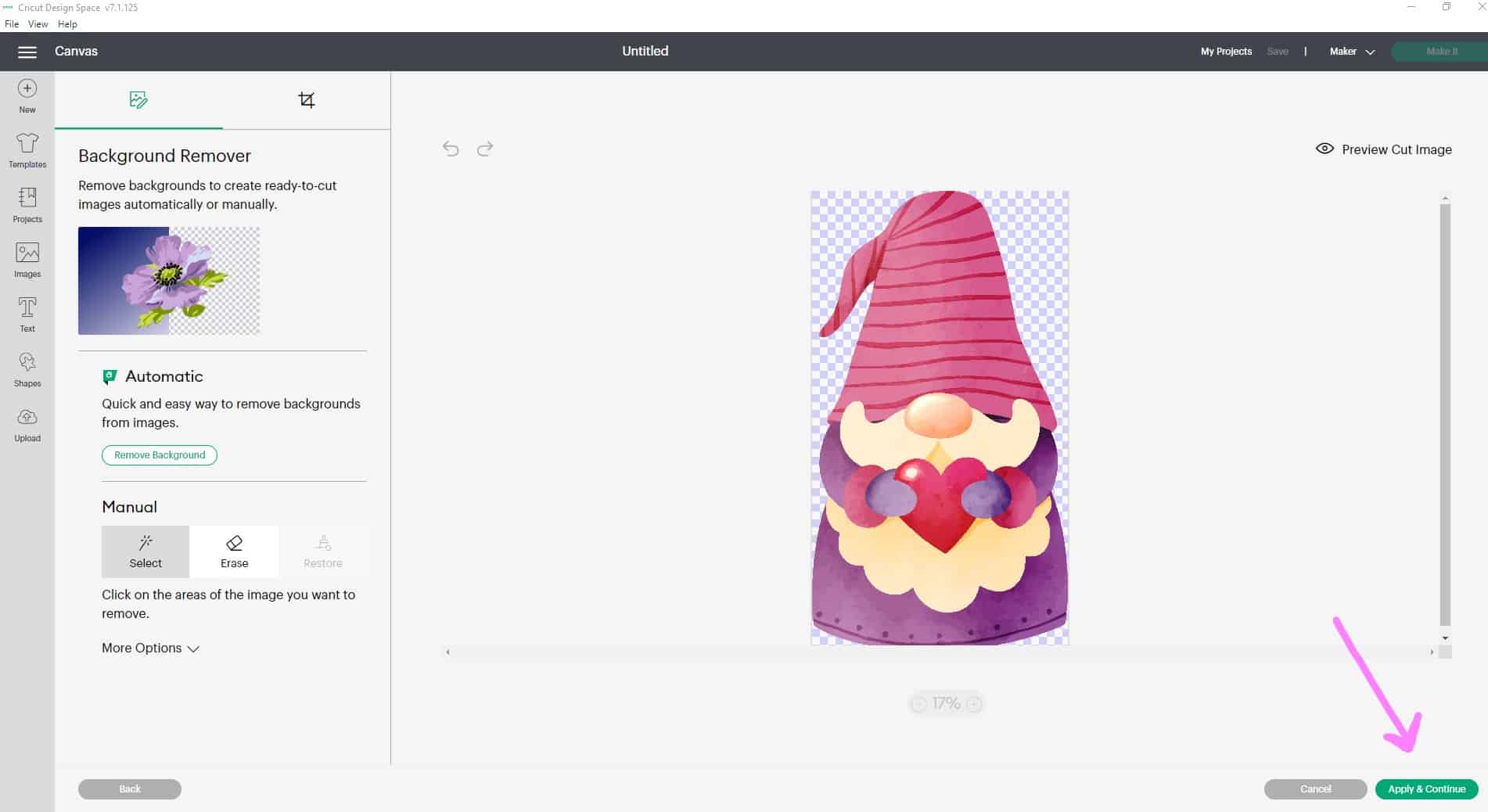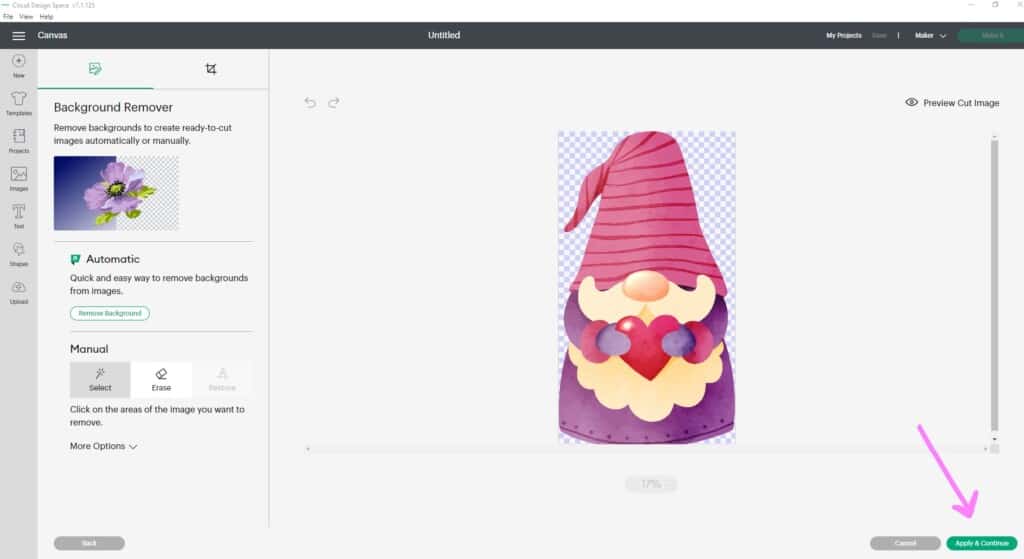 Since it is a PNG image, you do not have to remove any background. Select "Apply and Continue".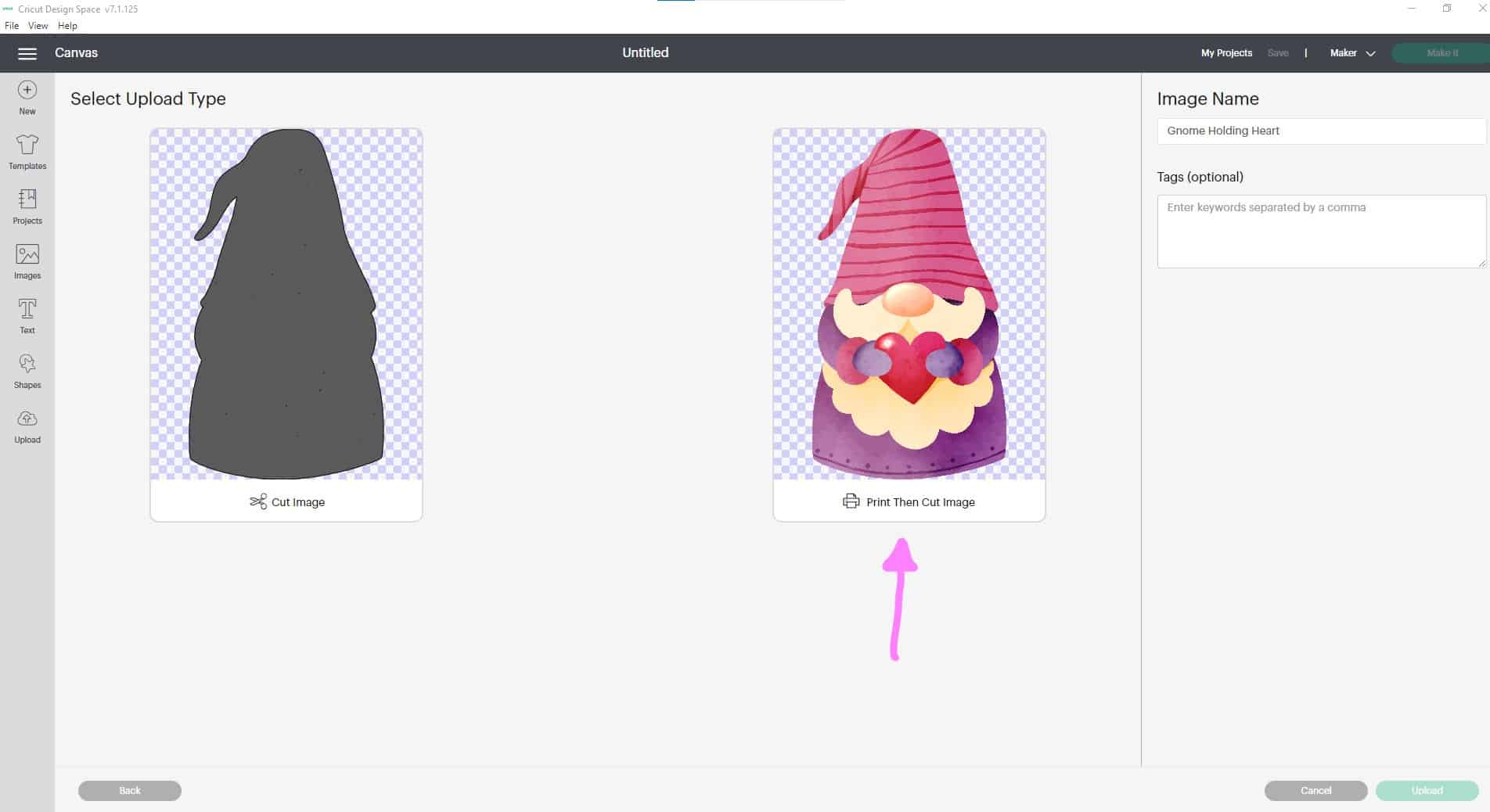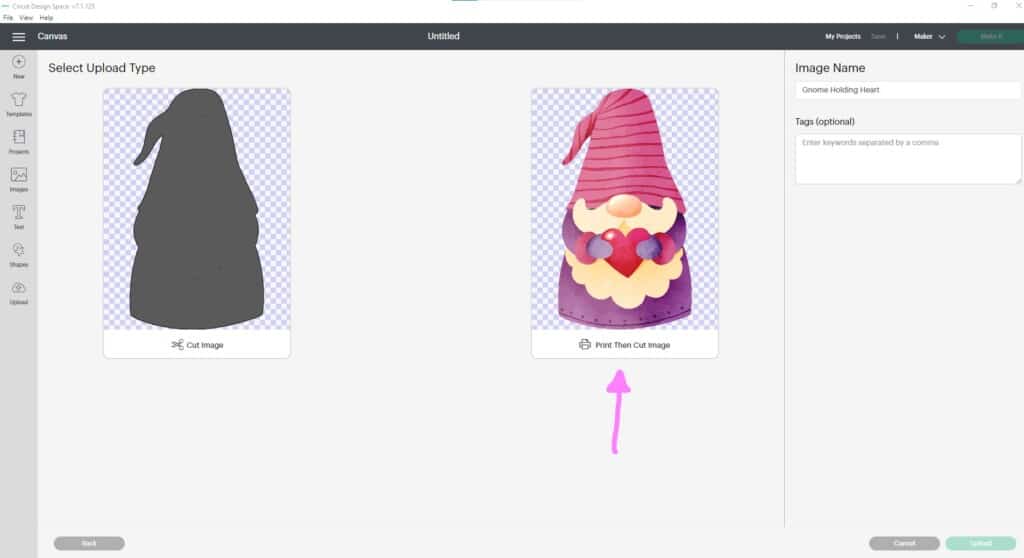 Select "Print then cut image" and Upload to canvas.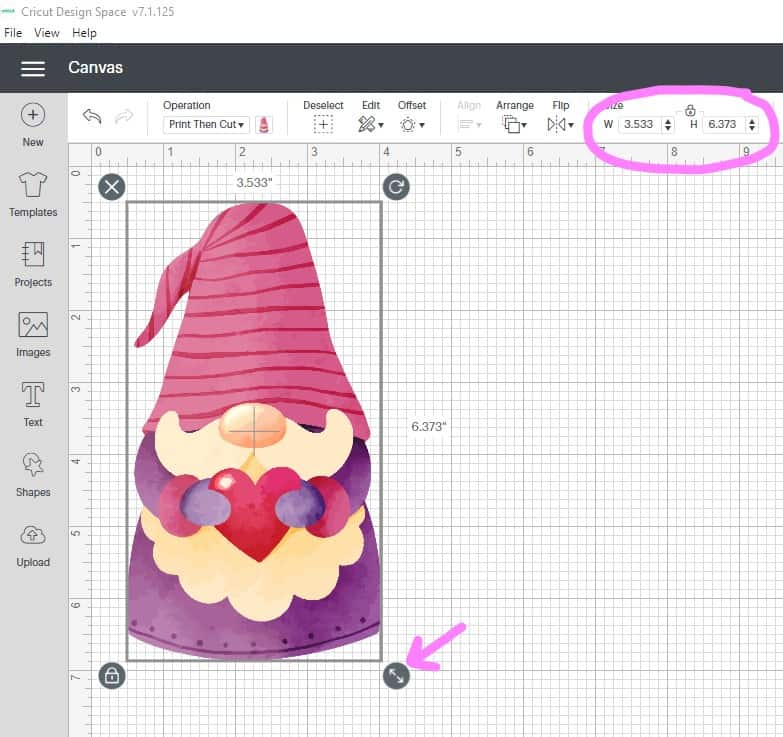 Resize using the bottom left arrows by dragging or type in your dimensions in the tool bar.
For Print and Cut the width can be no larger than 6.75″ and the height no larger than 9.25″.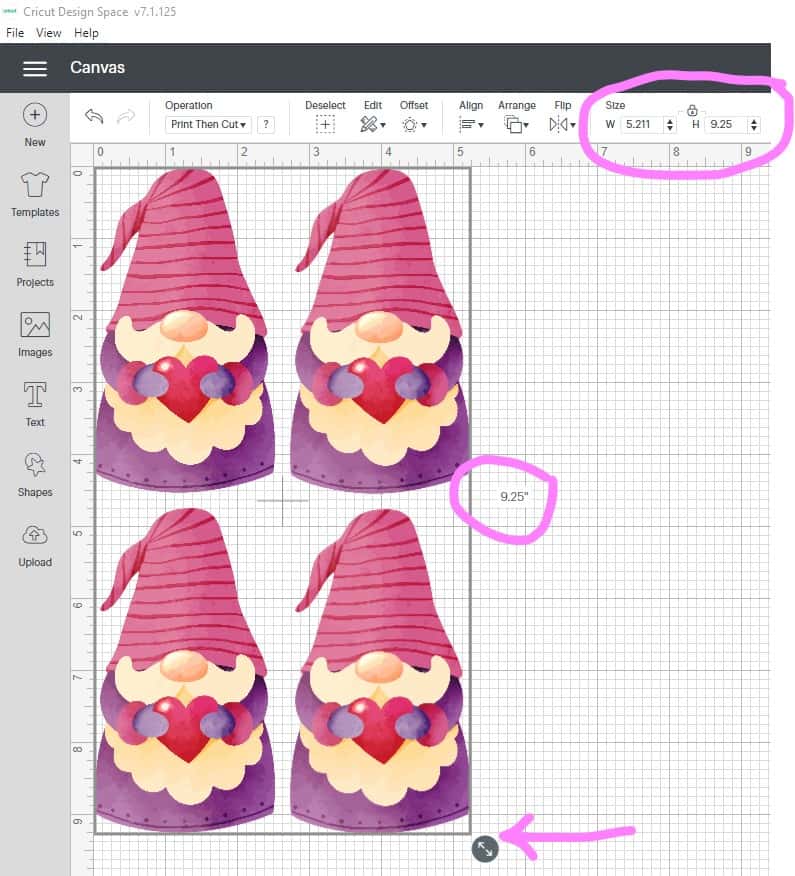 Smaller sizes are better for stickers. Just be sure, when grouped together, the measurements fall within those size limits.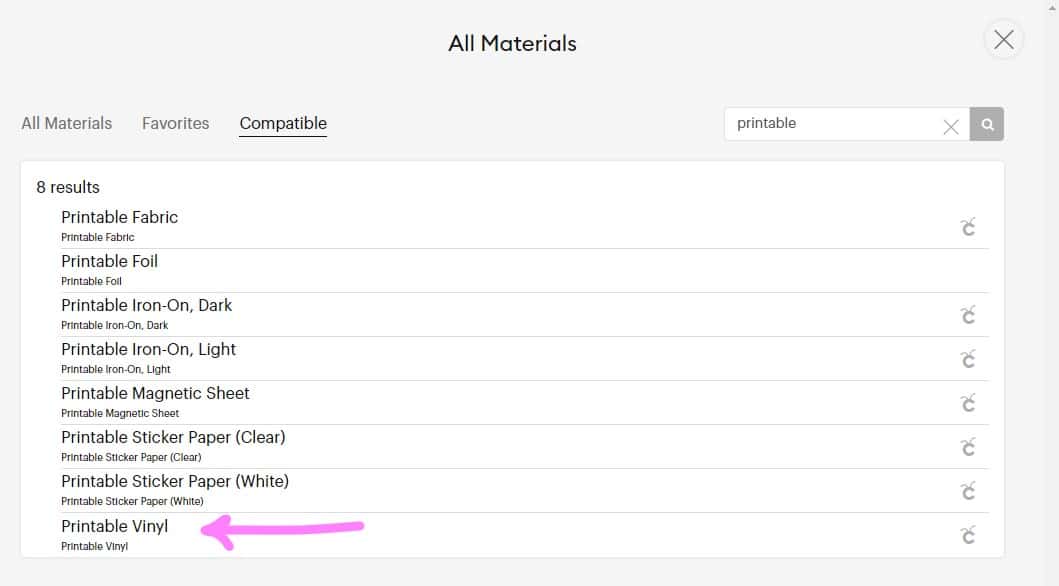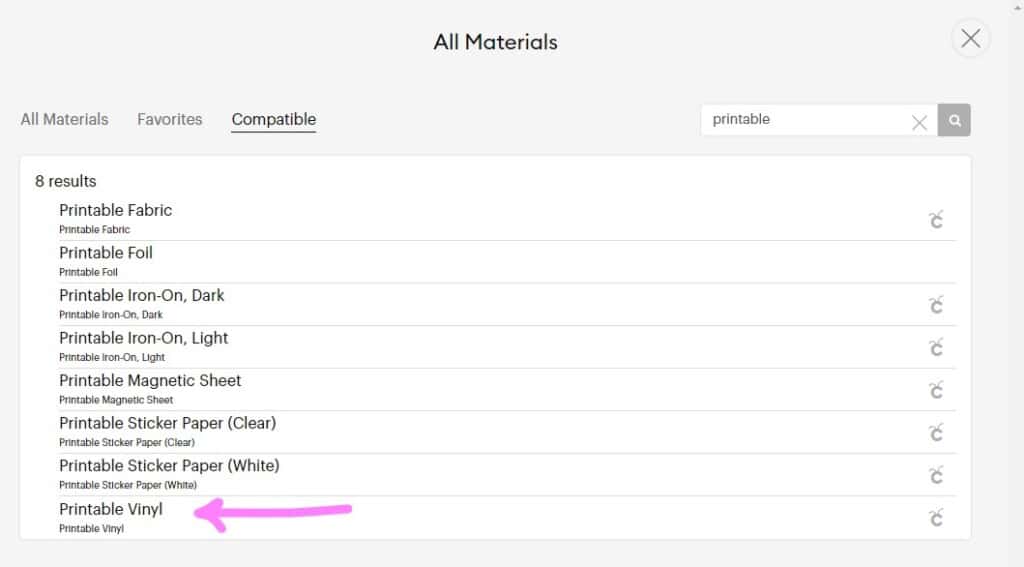 Select material by typing in the search box, Sticker Paper, Printable Vinyl or Printable HTV.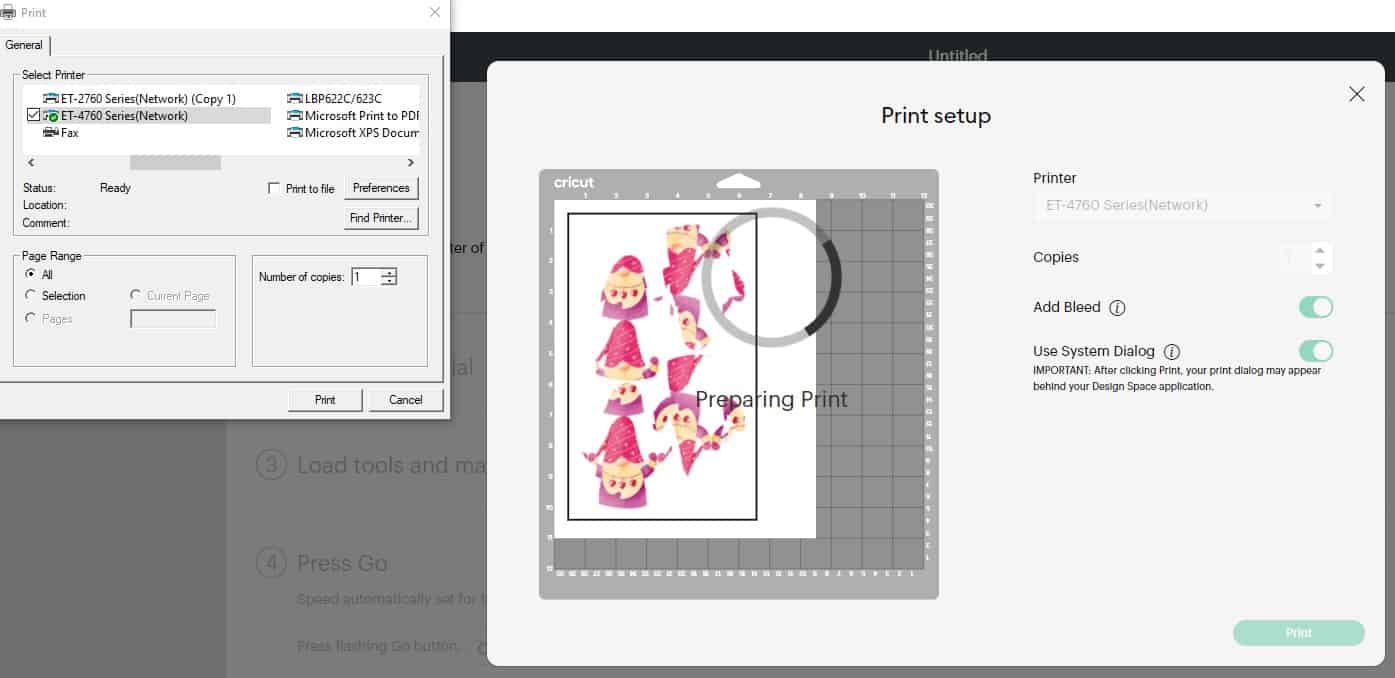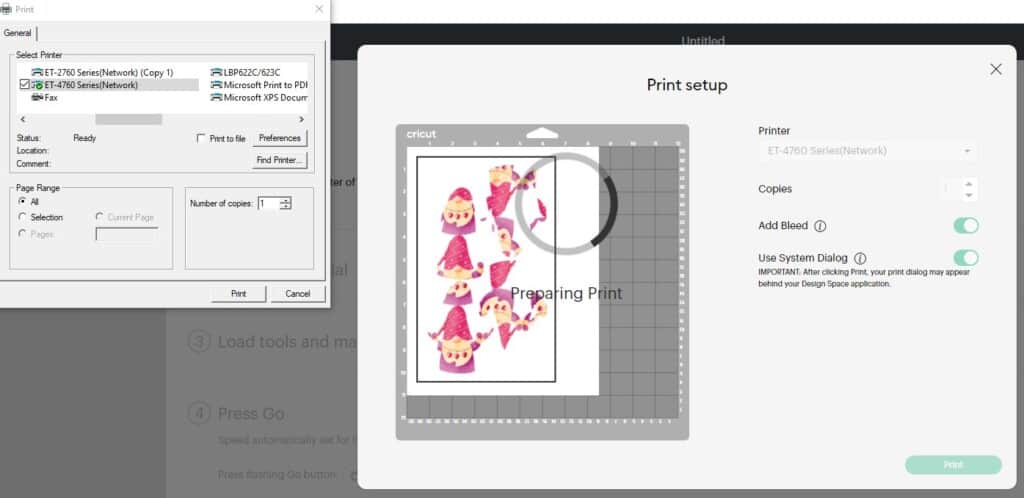 Click on "Print" and select appropriate printer. Turn off "Bleed" and select "Use System Dialog" and click "Print". The specific printer menu will provide more selections based on the material selected.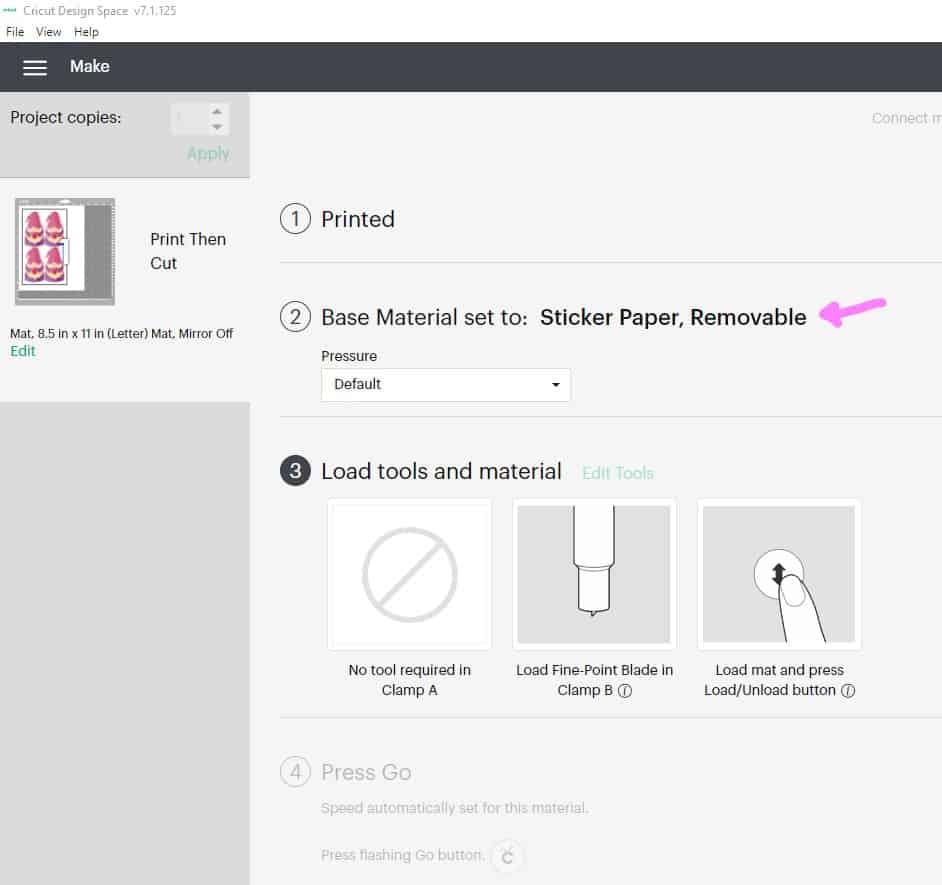 Select the appropriate material and watch the Cricut read the black registration lines then cut out the design.
Sublimation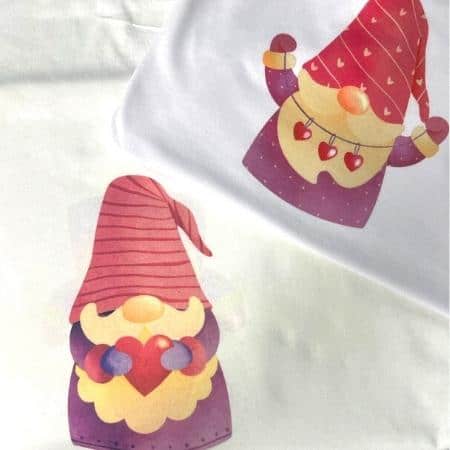 Double click on the PNG. Click on "Prin" and select preferences. It's optimal to use High Quality and print on an Epson ET-2760 which is designed for sublimation.
Use the heat press (follow instructions) to press onto the material.
That's all there is too it!
Want the Free SVGs and PNGs? Please Subscribe!

More Valentines to make: