Valentine's Day is the best because it's a day of showing love for one another. It's one of those feel good holidays that really only requires a simple acknowledgement to those we care about. Remember those candy hearts that say "Be Mine" or "Kiss Me"? This Valentine Door Hanger is the inedible version of those candy hearts and so easy to make too!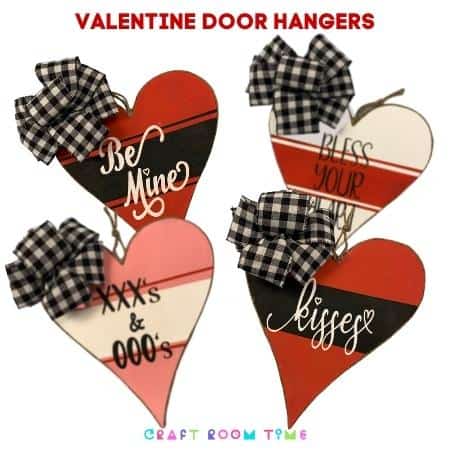 This post may contain affiliate links and we may earn compensation when you click on the links at no additional cost to you. For additional information, please see my full disclosure policy.
Supply List for Valentine Door Hanger
Wood Heart
Paint (Red, White & Black)
Painter's Tape
Buffalo Plaid Ribbon
Heat Transfer Vinyl
Parchment Paper
Jute
Wire
Glue Gun
Jump right in and see how to make this cute Valentine Door Hanger…
Instructions for Design Space and Cutting: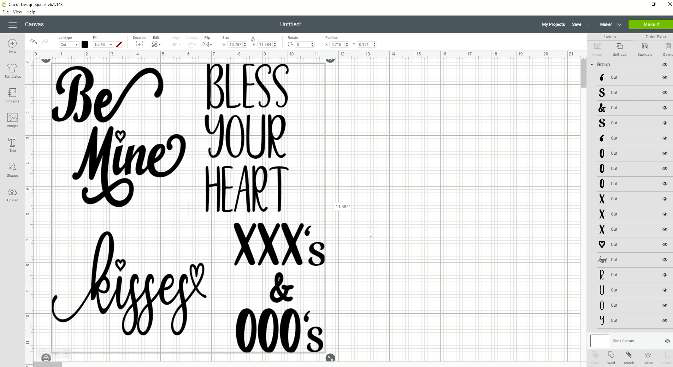 There are four different designs.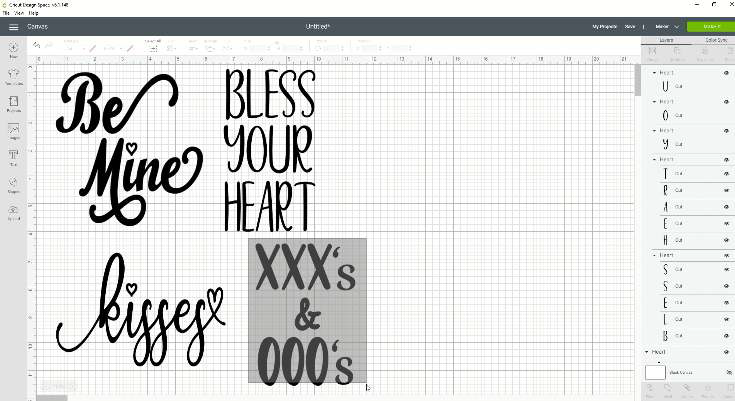 Choose a design,
Draw a box around it and click on "attach",
Hide the other object by click on the eyeballs on the right,

Use a 12 x 12 vinyl sheet to print all four designs at once.

Then click "Make it".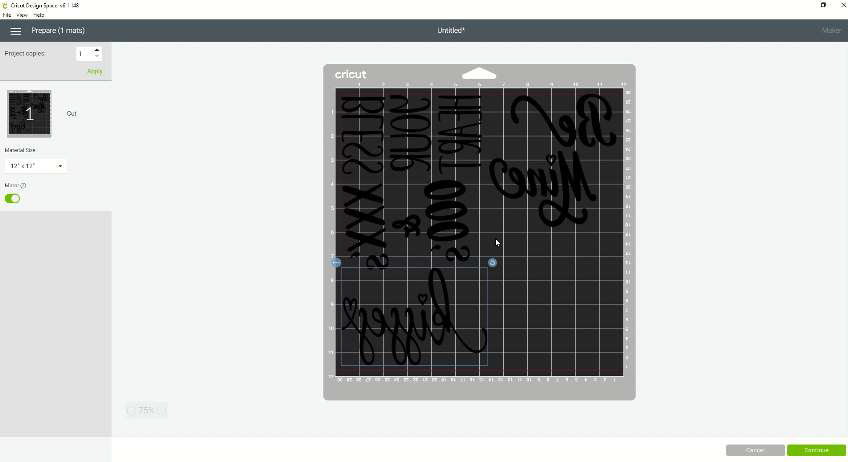 Be sure to Mirror the image and allow enough room for easy cutting.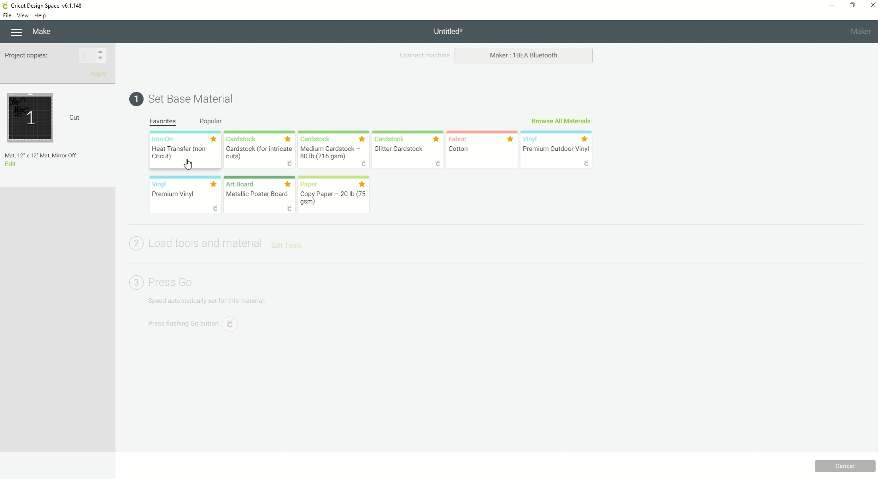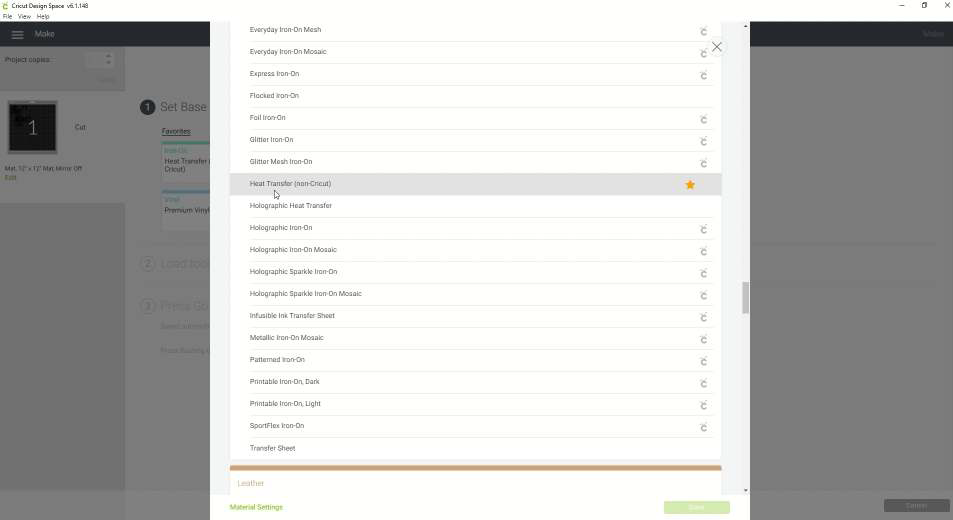 Select heat transfer (non-Cricut),
Select the iron on,
Select the heat transfer vinyl (non-Cricut)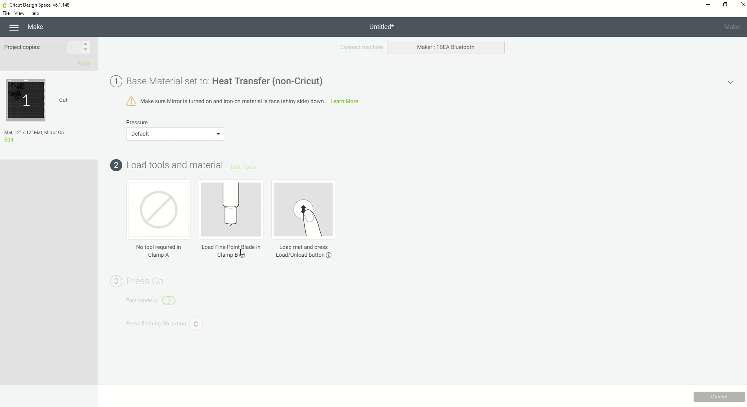 Use fine point blade and normal default pressure.
Load machine and begin cutting.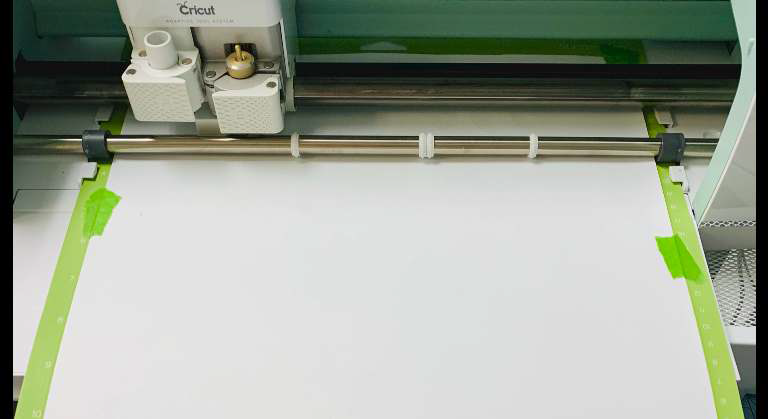 Expert Tip:
If the mat is no longer sticky, use painter's tape along the sides of the vinyl to hold it in place. Also use the brayer to hold it down which means rub it down on the mat before cutting.
This is helpful when using glitter stock or vinyl.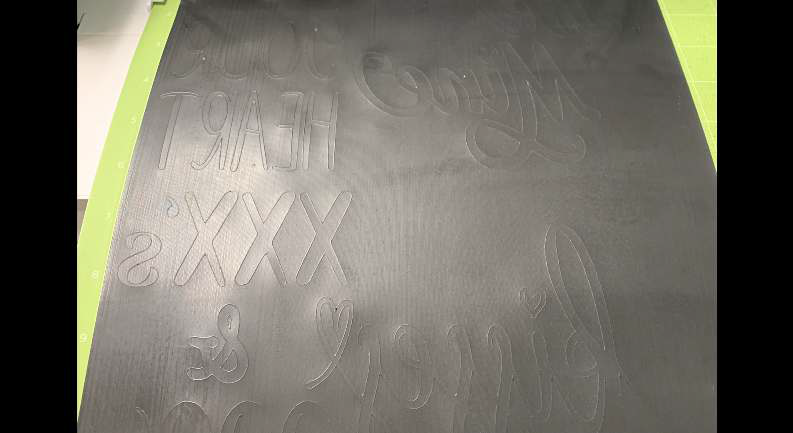 Be sure to cut on the matte (non-shiny) side.
Instructions for Assembly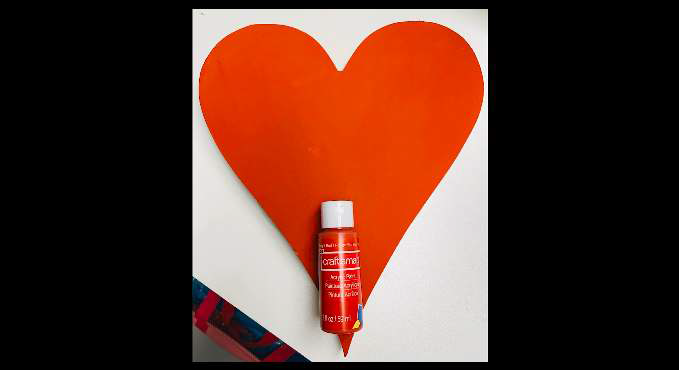 Paint the wood cutout red including the sides.
Be sure the paint is dry before adding the heat transfer vinyl otherwise it will blister (two days is recommended).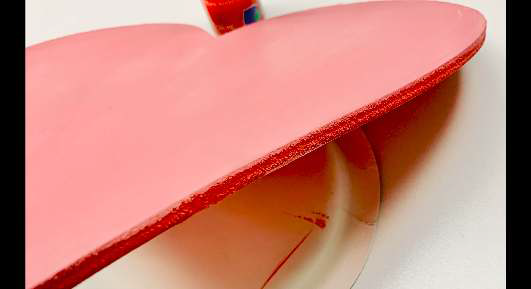 Don't neglect the second side! Use painter's tape to create lines on the heart for more interest.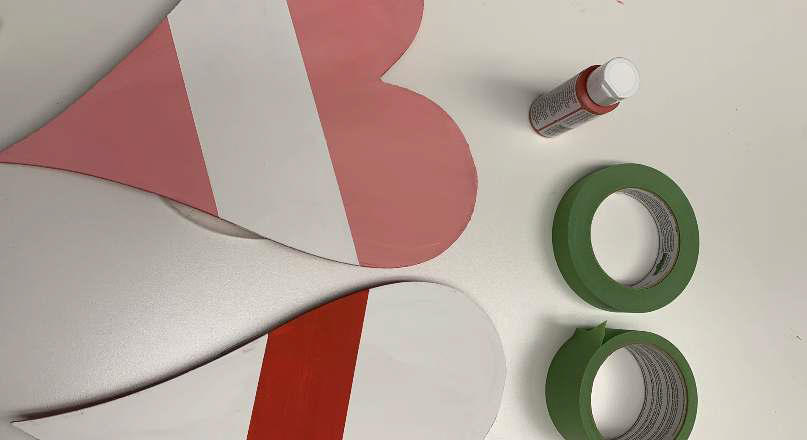 Expert Tip:
Please the heart on an inverted paper plate, elevating it slightly off the work surface making it easier to paint.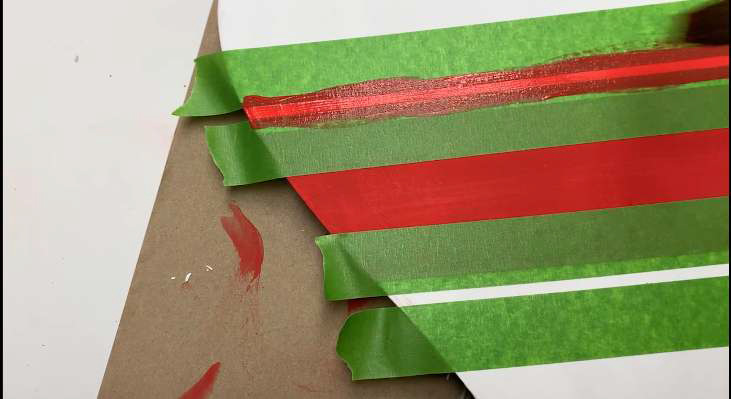 Additional stripes with different colored, standard (non-heat transfer) vinyl can also be used. Be sure to leave enough room in the corner for the bow.
Expert Tip:
Covering the heart with Mod Podge or a Polyacrylic will make last longer. Be sure to complete this step prior to adding the bow.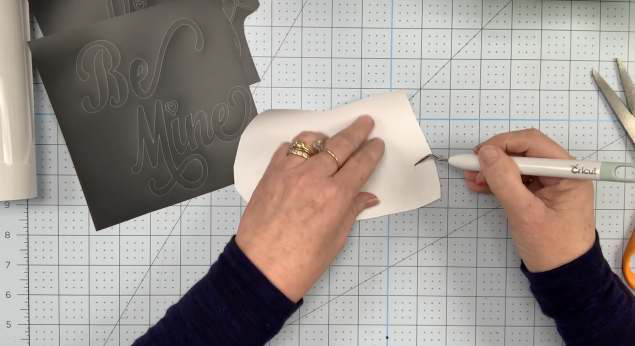 Expert Tip:
n order to adhere the HTV to the wood you'll need a very hot iron, or I suggest the easy press from Cricut.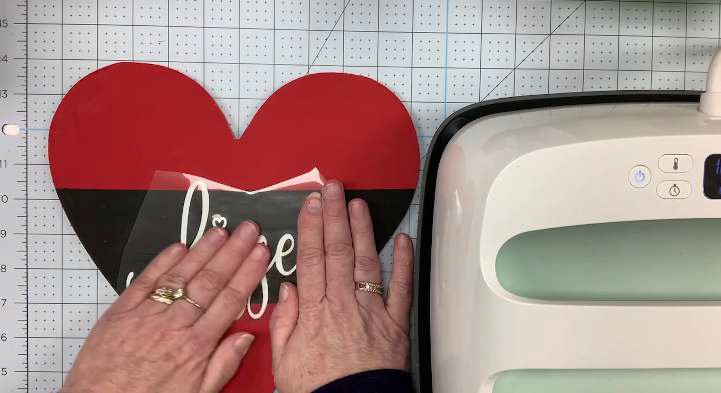 Use a very hot iron or the Cricut Easy Press to correctly adhere design.
Set Easy Press for 330 for 30 seconds.
Use parchment paper (or brown paper bag) to cover the heart.
Apply pressure but do not move iron.
Verify adhesion by lifting a corner.
Repeat process, if necessary.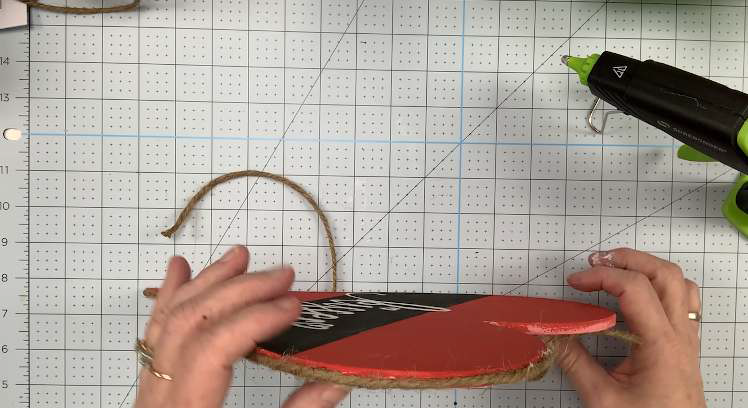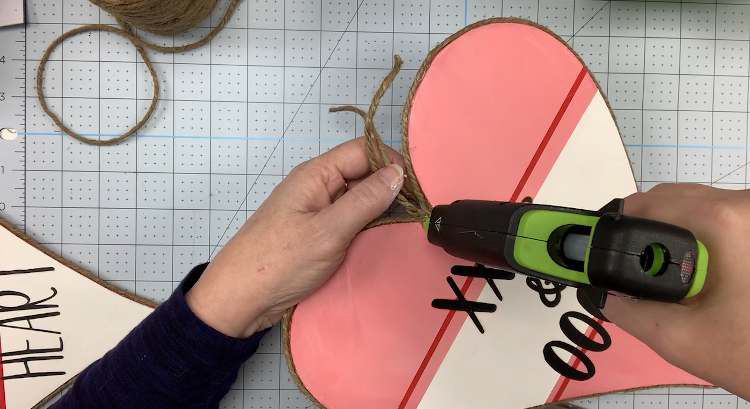 Expert Tip:
For extra dimension and design, apply jute or other natural string around edges with a glue gun and be sure to leave enough at the top to make a hanger.
Instructions for Bow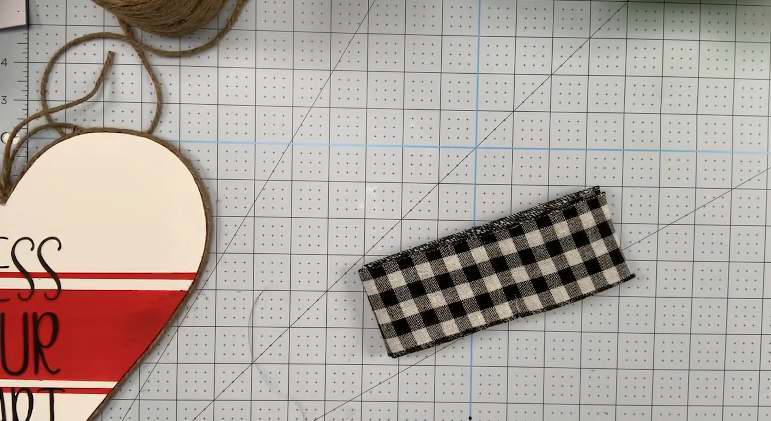 Cut two yards of ribbon. More ribbon = bigger bow.
Fold ribbon five inches in then continue to fold back and forth until there are six to seven layers.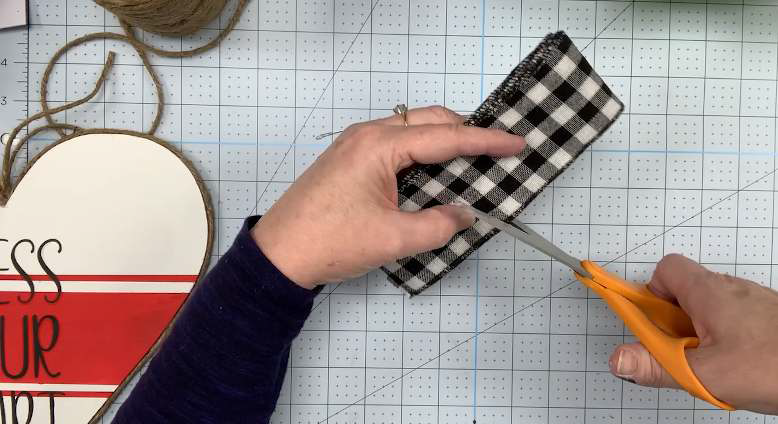 Fold layers in half to identify the middle.
Cut 1/3 into the ribbon at a slight angle.
Turn ribbon bundle over and repeat the same cut.
There should be ~1/4″ between cuts. Do NOT cut all the way through.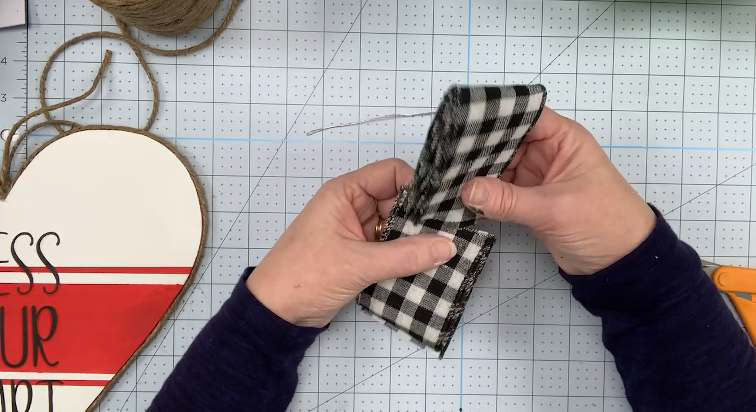 Tie floral wire around 1/4″ fabric between cuts.
Twist wire to tighten.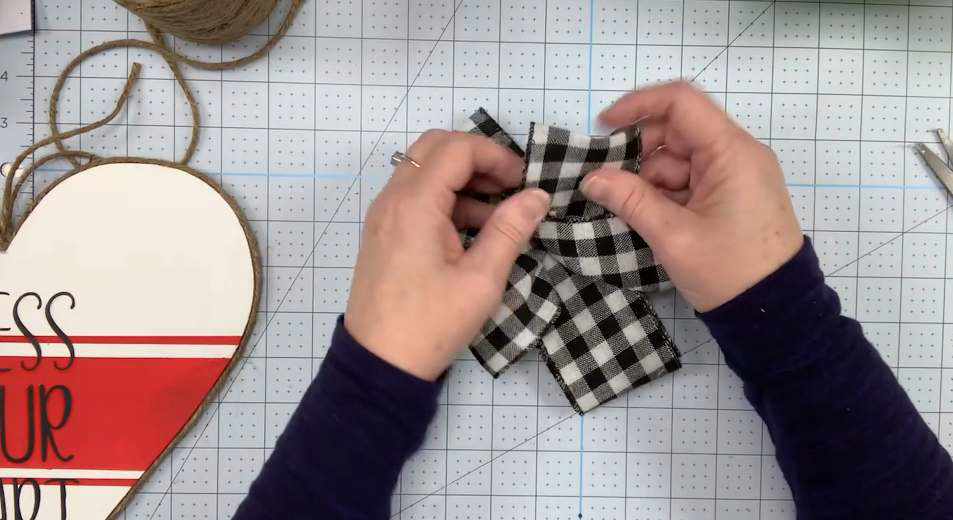 Rotate the different layers to create a flower or pinwheel design.
Repeat this process for both sides.
Pull layers apart to create the individual sections for the bow.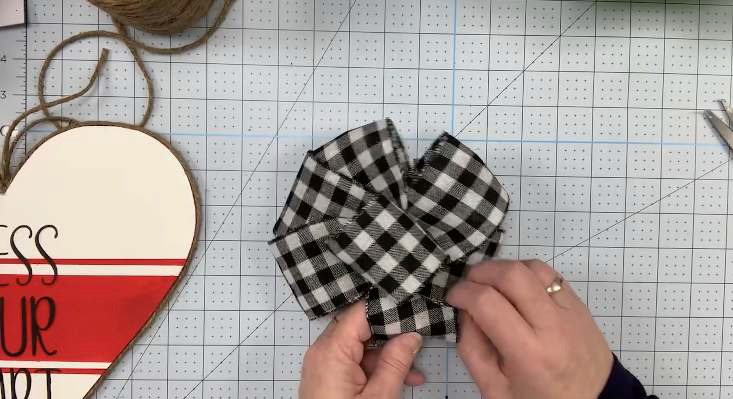 Continue to move and play with the layers until the final product is satisfactory.
Adhere box to heart with hot glue.
More Valentines to make: