The cuteness of these upcycled shaker snow angels will make you smile! So easy to craft yourself. Great way to save family heirlooms or give as gifts!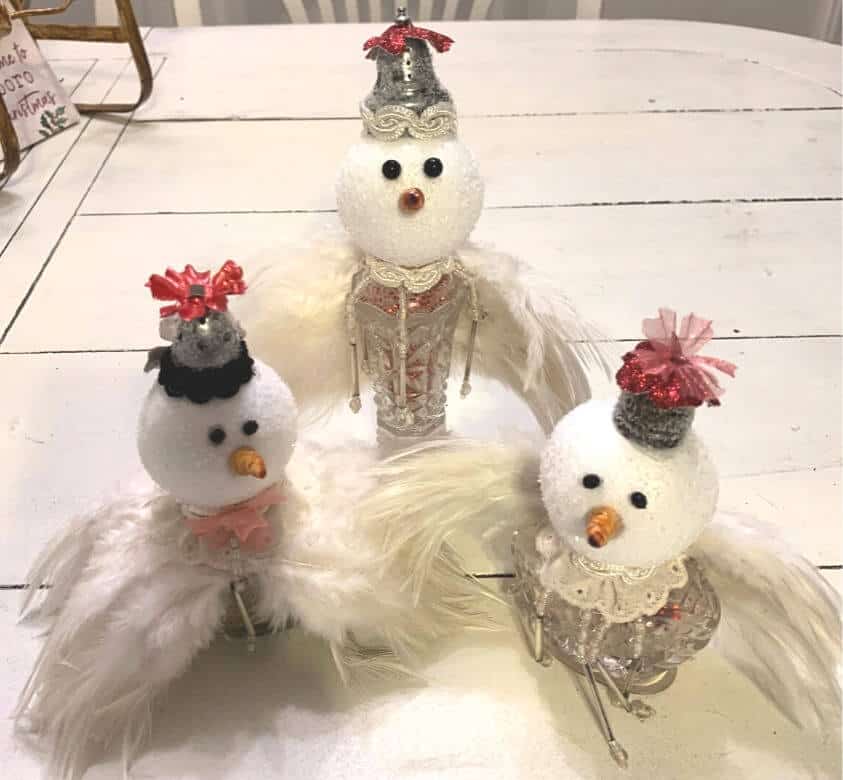 I collect a lot of older items as most of you already know. Among the items are vintage small bottles that I upcycled in this post you can read here, as well as antique crystal salt and pepper shakers. I'm going to show you step by step just how easy it is to create these snow angels.
Supplies:
Old Salt and/or Pepper Shakers
e6000 (for lace on shaker only)/glue gun/Tacky Glue/School Glue
Lace
Black Beads or Googly Eyes
Embellishments
Straight Pins
First wash out the shakers and let them dry thoroughly.
Next mix some glitter with Epsom salt and fill the shakers.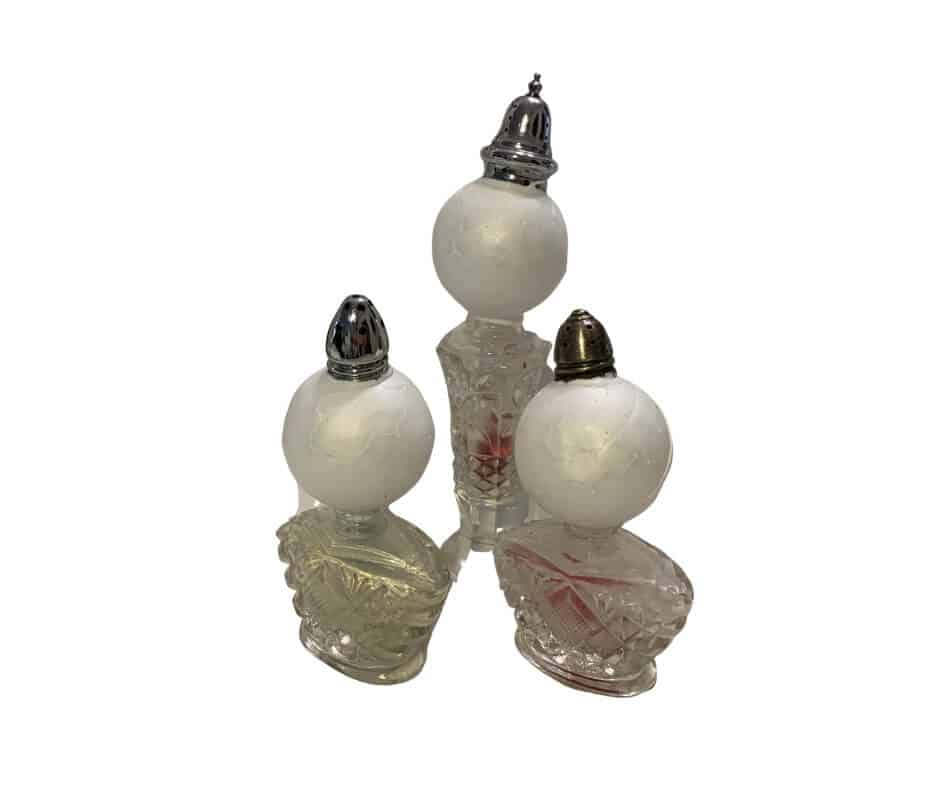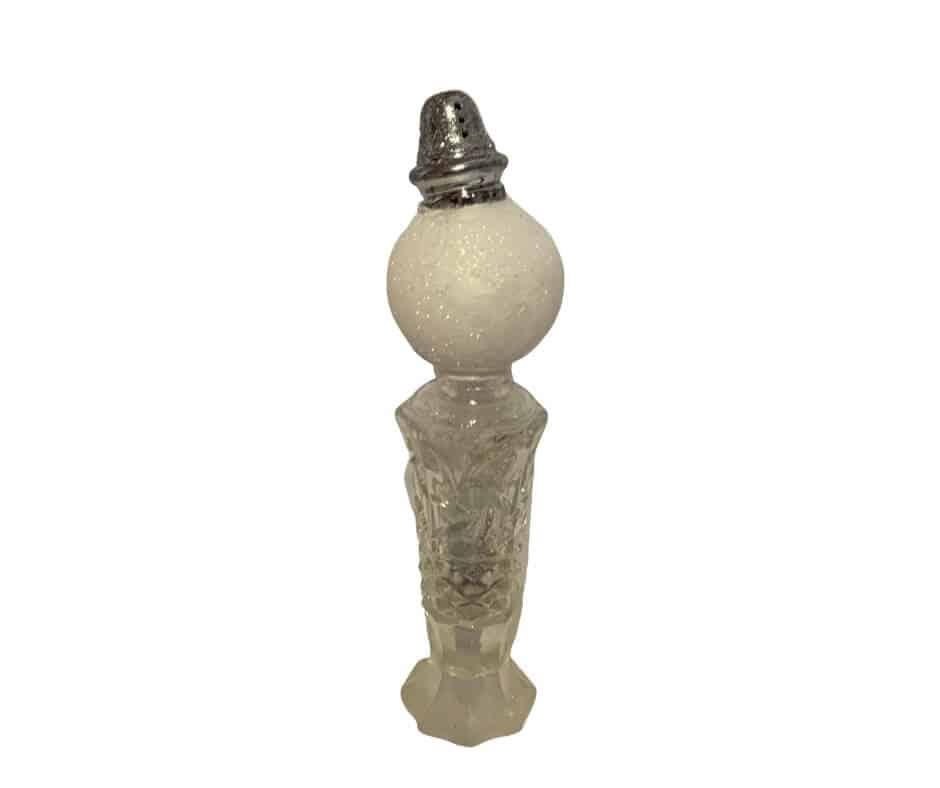 Use glue (or Modge Podge) to cover the Styrofoam and lid with a thin layer then cover with white or iridescent glitter.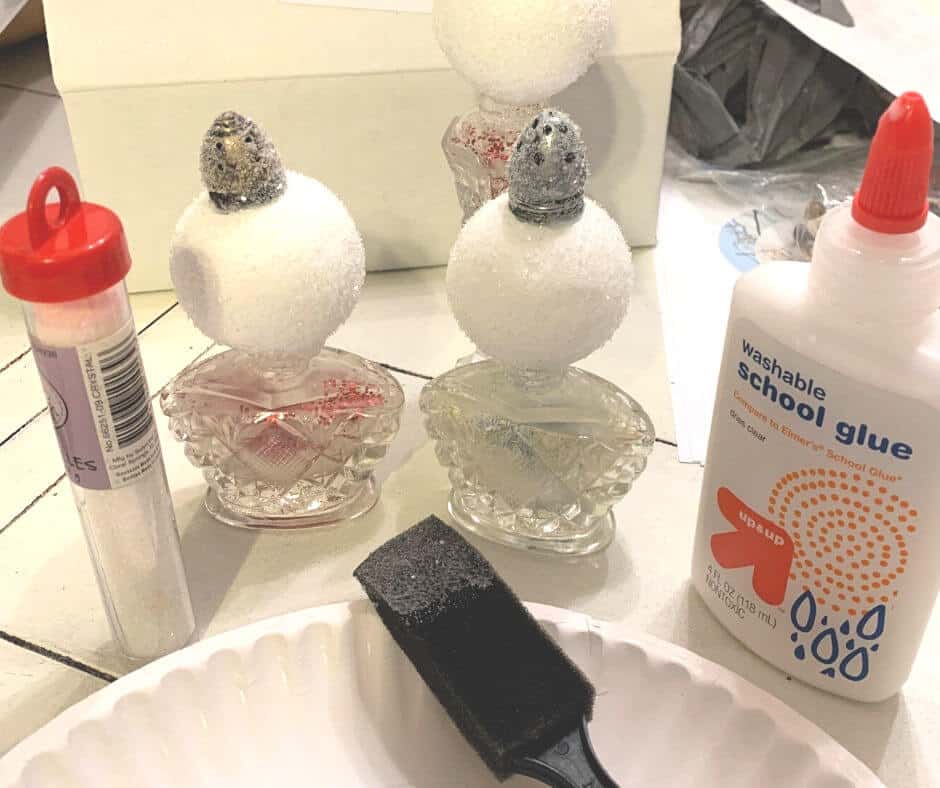 Use the glue to outline the rim of the shaker and place the Styrofoam on top. Then glue the top on top of the Styrofoam. You can hold the top in place with a straight pin. Let both dry completely (overnight).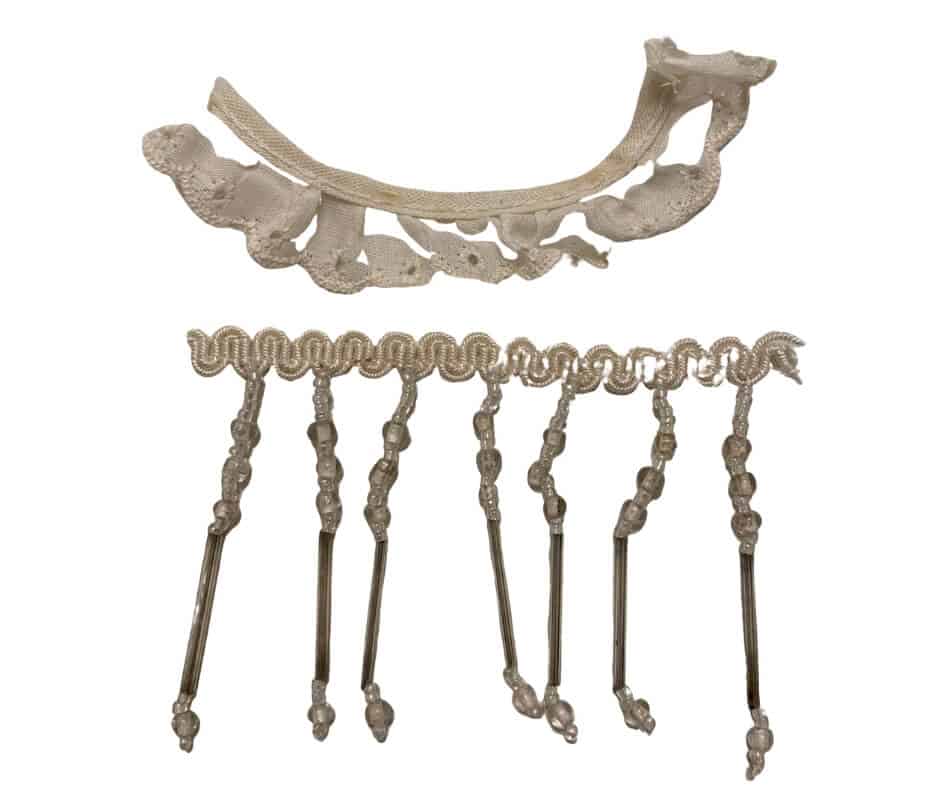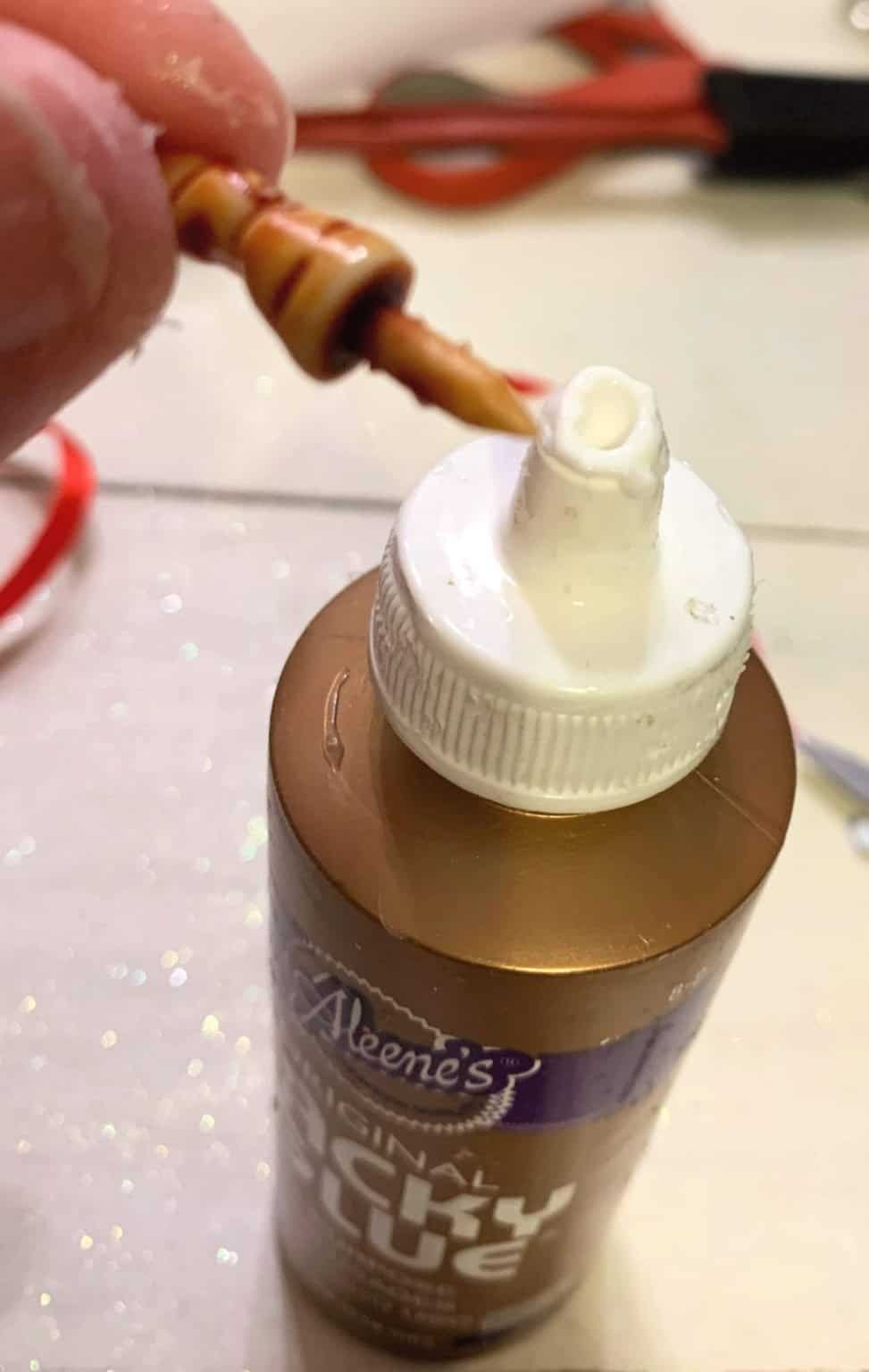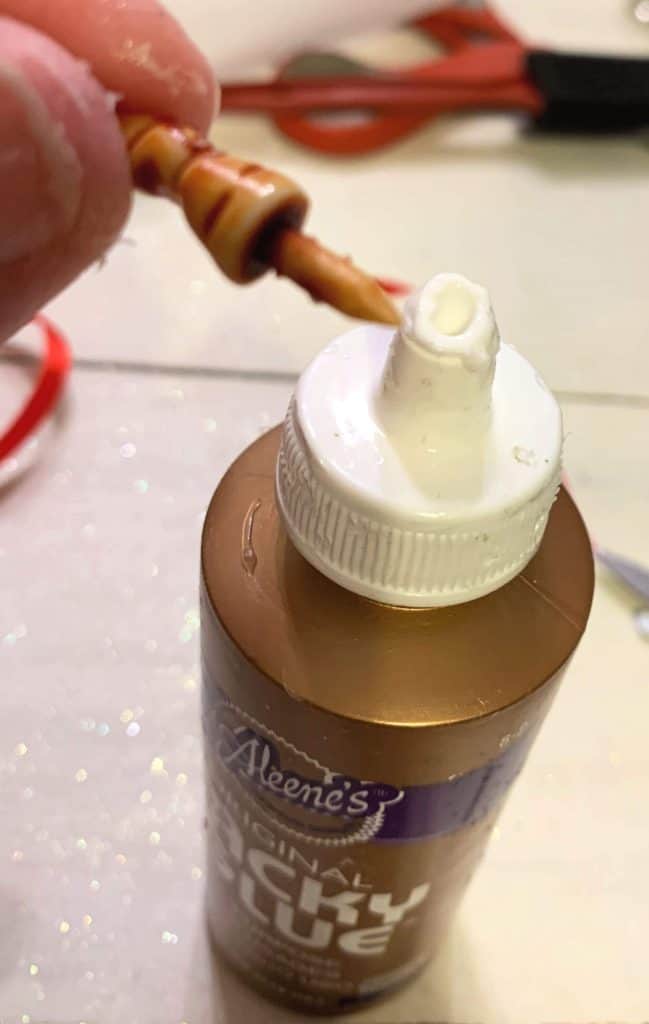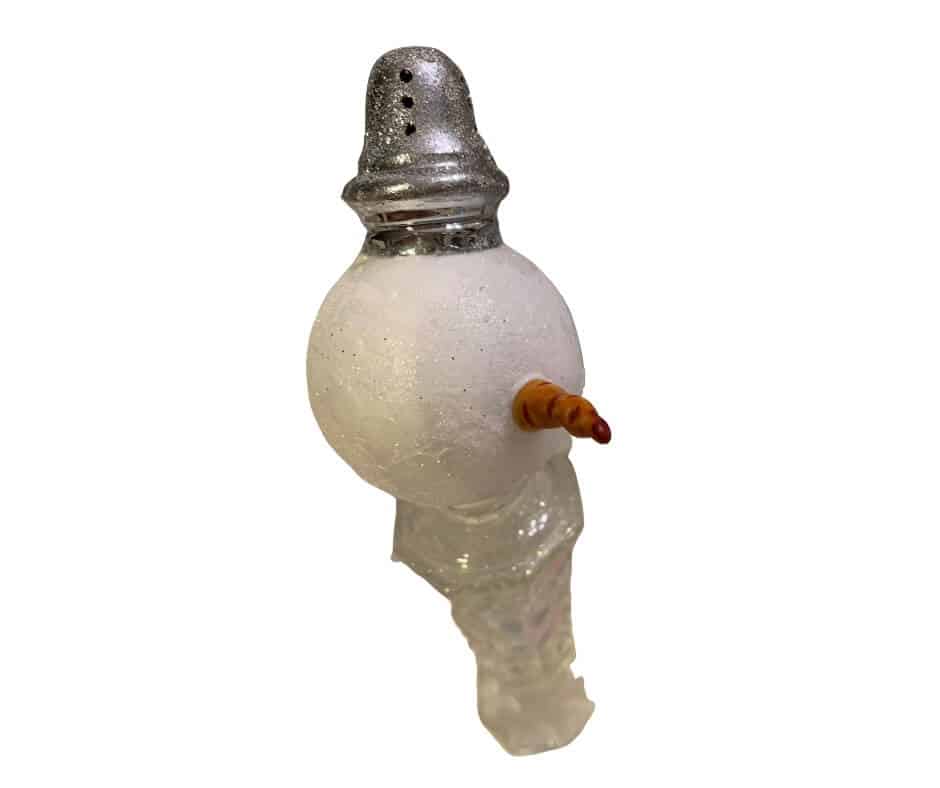 Use either e6000 or glue gun to adhere the lace, bobbles, embellishments on the shaker and the hat. Use regular glue on the tip of the carrot nose and insert into Styrofoam.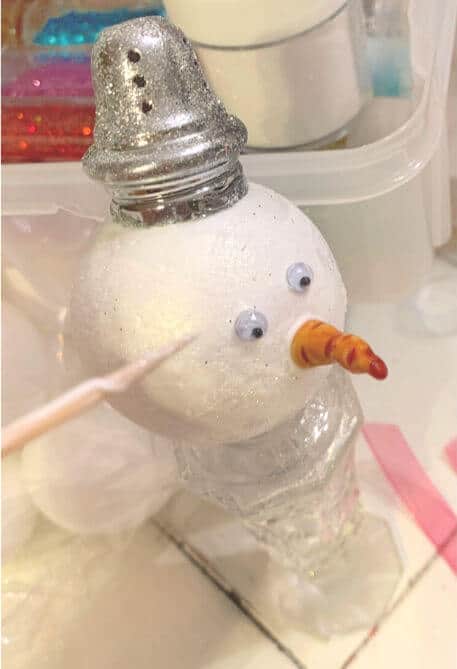 For the face, use a dab of e6000 on black beads or googly eyes for the eyes. They will sink into the Styrofoam just a tad because the glue will melt it. But they look more realistic! For the mouth on one I drew it in with a marker, the others I left it off.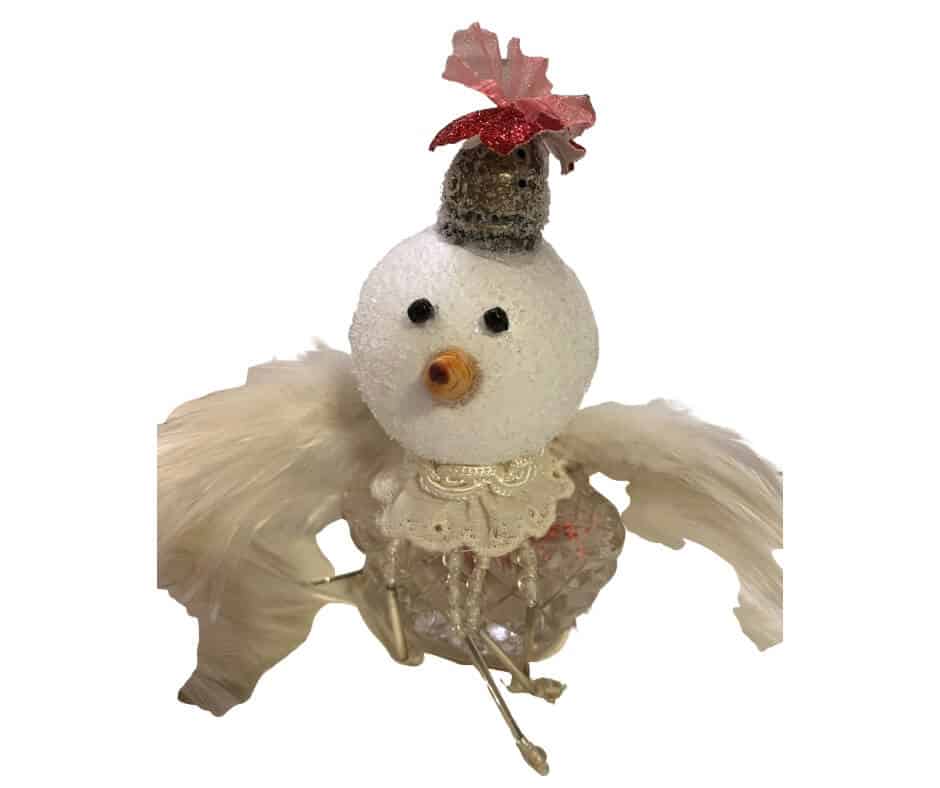 I used a strip of feathers I had for the wings but you could gather up some lace and use that or find some actual wings or use leaves for the wings. Use your imagination to dress your little snowmen.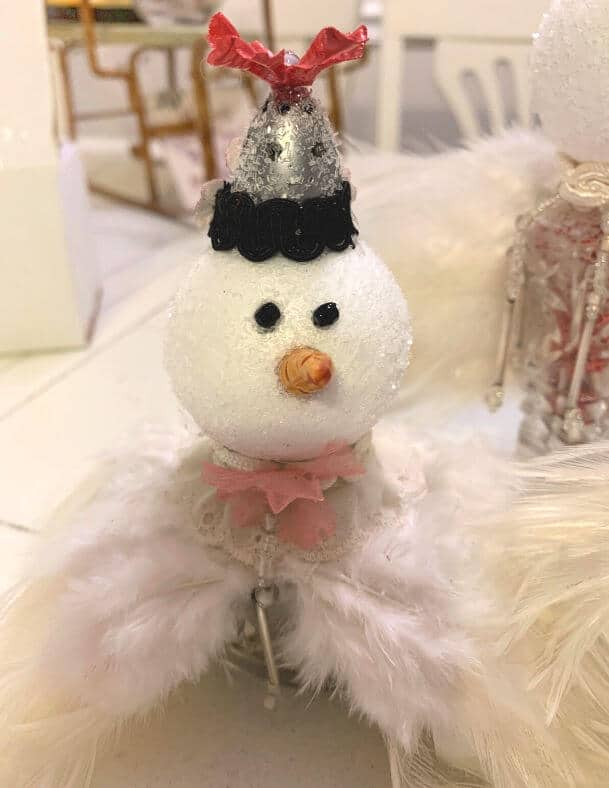 That's it. Not much to this cute little craft of making upcycled shaker snow angels. Consider trying this along with Upcycling Tiny Bottles Post!
I'd love to see what you come up with! Post a pic in the comments.
Pin it For Later: