Have you ever had to craft out of a confined space? I have that's for sure. I actually think I was more productive when everything was right at hand. Here is what I did to make it all work and my Small space craft room organization ideas.
We lived in a smaller home at one point and I had to make do with all my craft supplies in our master bedroom as it was the biggest room in the house. So I carved out a little space with a desk, a dresser, some shelves and a cart. Here is what I accomplished.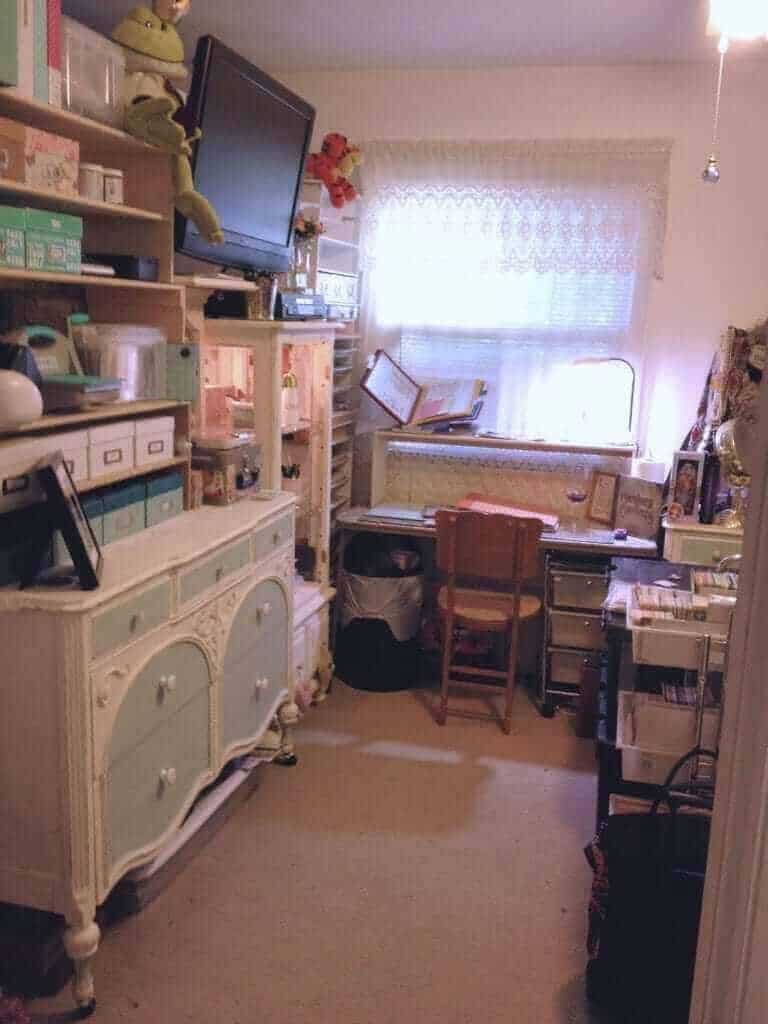 Just enough room under the window for a craft table and chair and then to the left and right are all my supplies.
The dresser held quite a bit of supplies bottom drawer for stickers, cards, stationery, and some misc ribbons.
Bottom Drawer held more ribbons, some glitter, glue guns and some Project Life kits. As you can see, I recycled old used boxes to fit in my drawers to hold stuff.
On top of the dresser, my hubby built me some simple shelves to hold my photo books and some craft boxes, embosser and other stuff. Also could not resits putting my prince charming up there as well! I used the Kraft Memory Box By Recollections™and the plastic boxes I used were the Iris photo boxes.
To the right of the dresser is a lighted curio cabinet with glass shelves that held quite a bit of the tools I used quite frequently and were just an arms length away from the desk. Right next to that you can see scrapbook paper sorters. I use this box to organize my Washi Tape.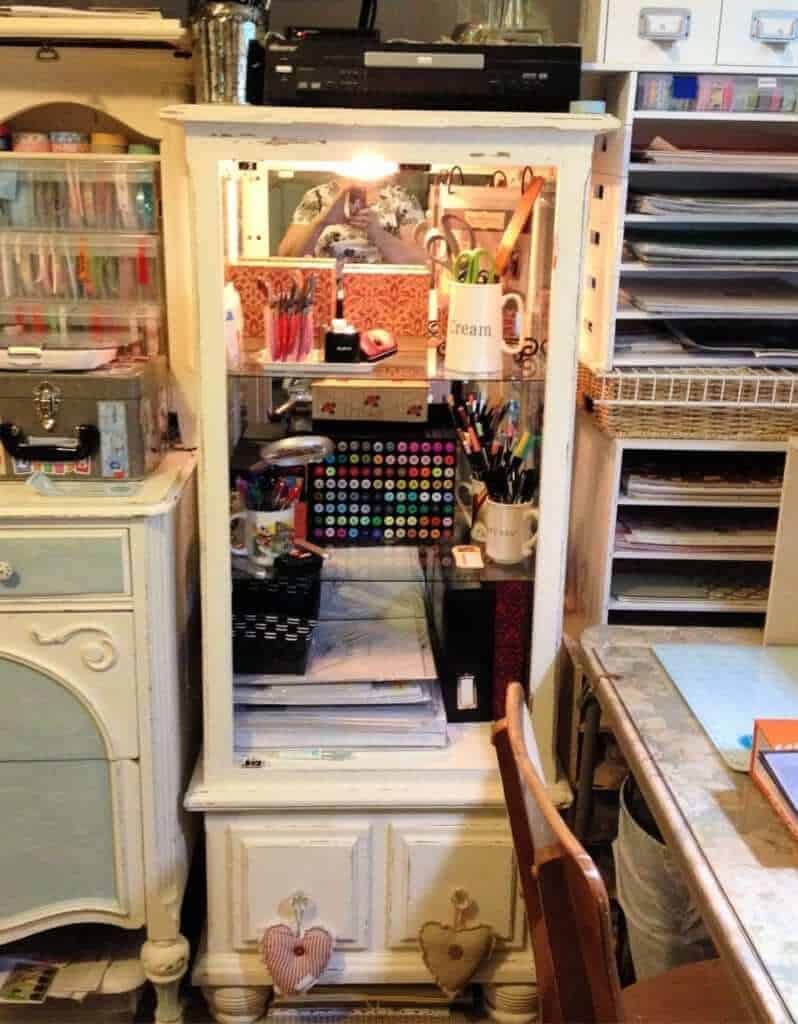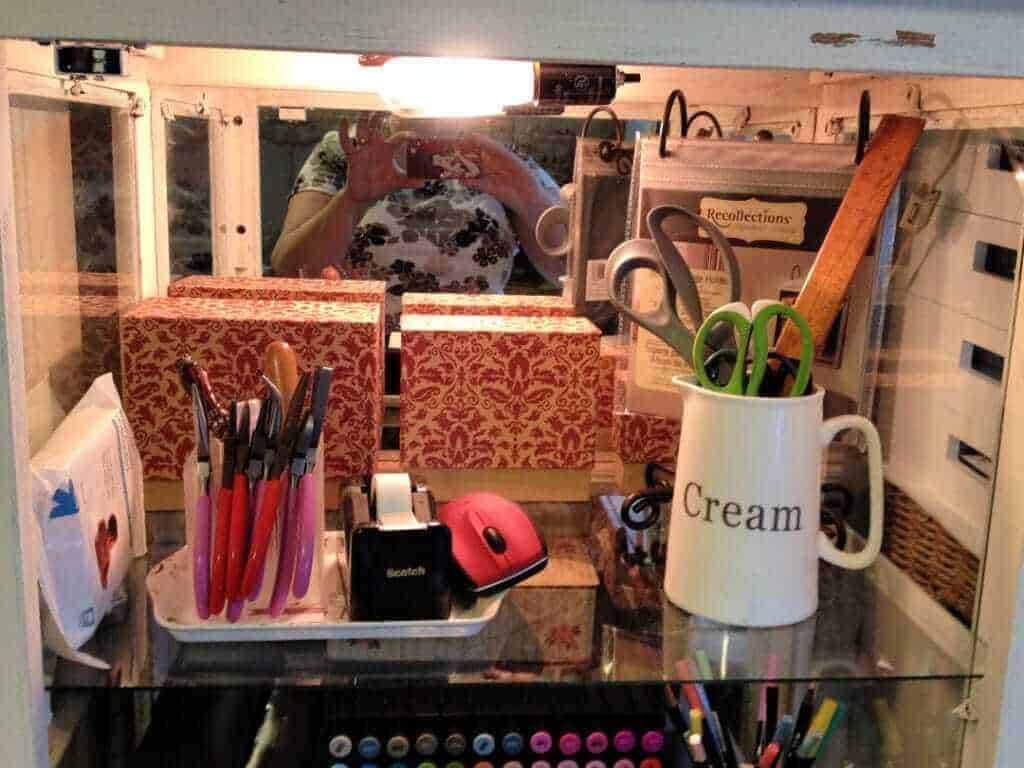 I used Alcohol Inks so I find these trays are the best to organize them. I can easily see the color and arranged them by their color codes. Keeping them on their sides is recommended as well! The holders can be found here.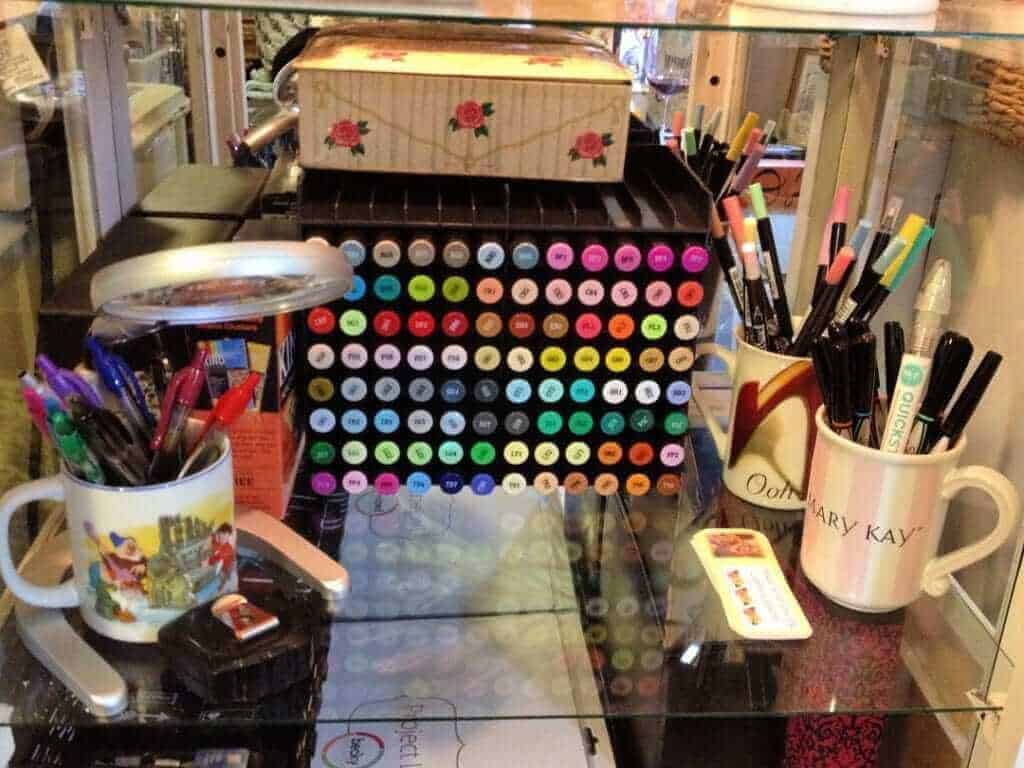 The curio cabinet drawers also held storage of photo paper and embroidery threads. Those cute little stuffed hearts I got on my trip to LaCoste France.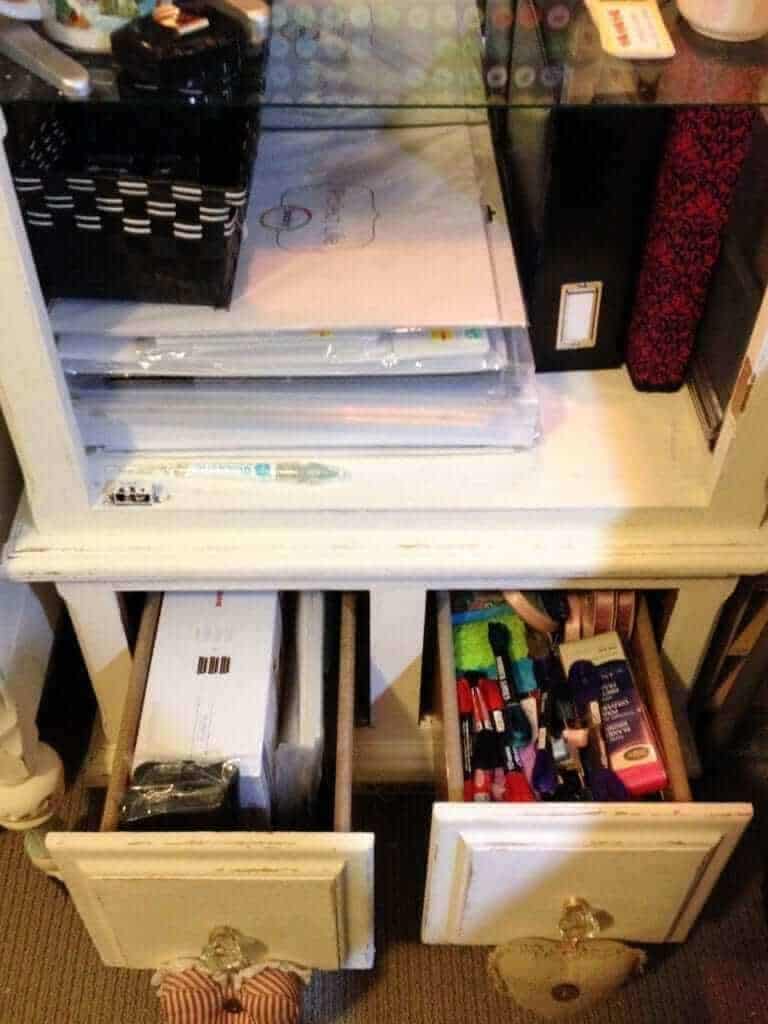 For paper storage I use the cubes from Michaels. They stack so if you need more you can put them on top of each other. They are sturdy and strong and fit the 12×12 paper. You can find some here.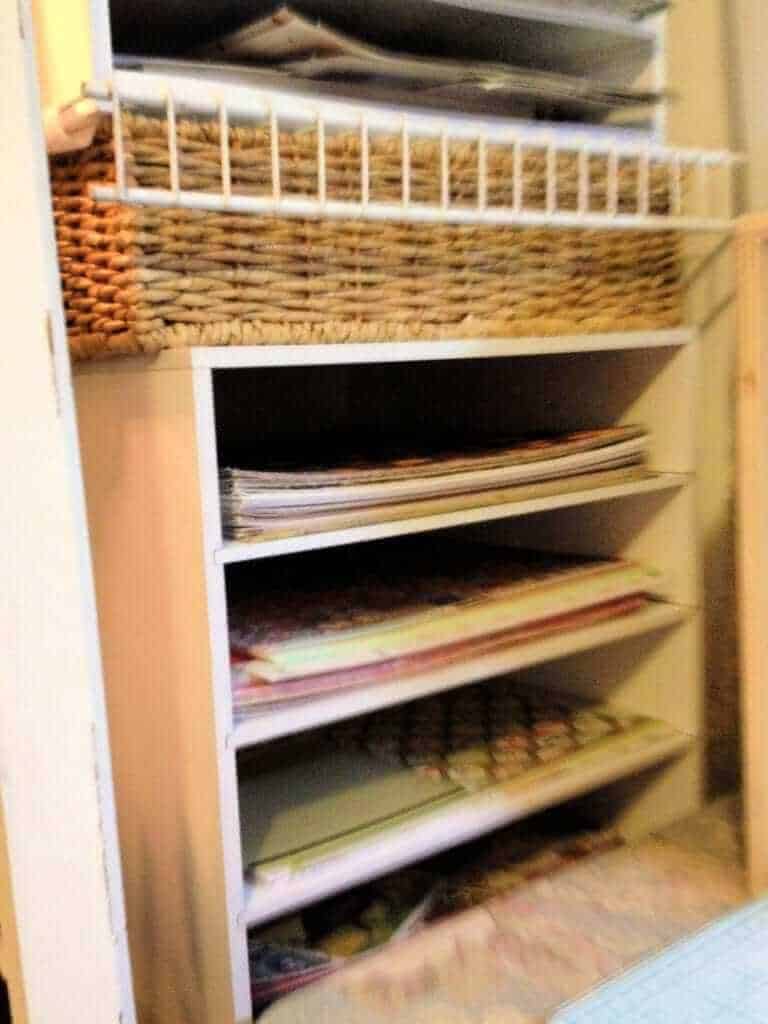 Did you catch a glimpse of my ribbon Storage? I love these boxes made just for ribbon!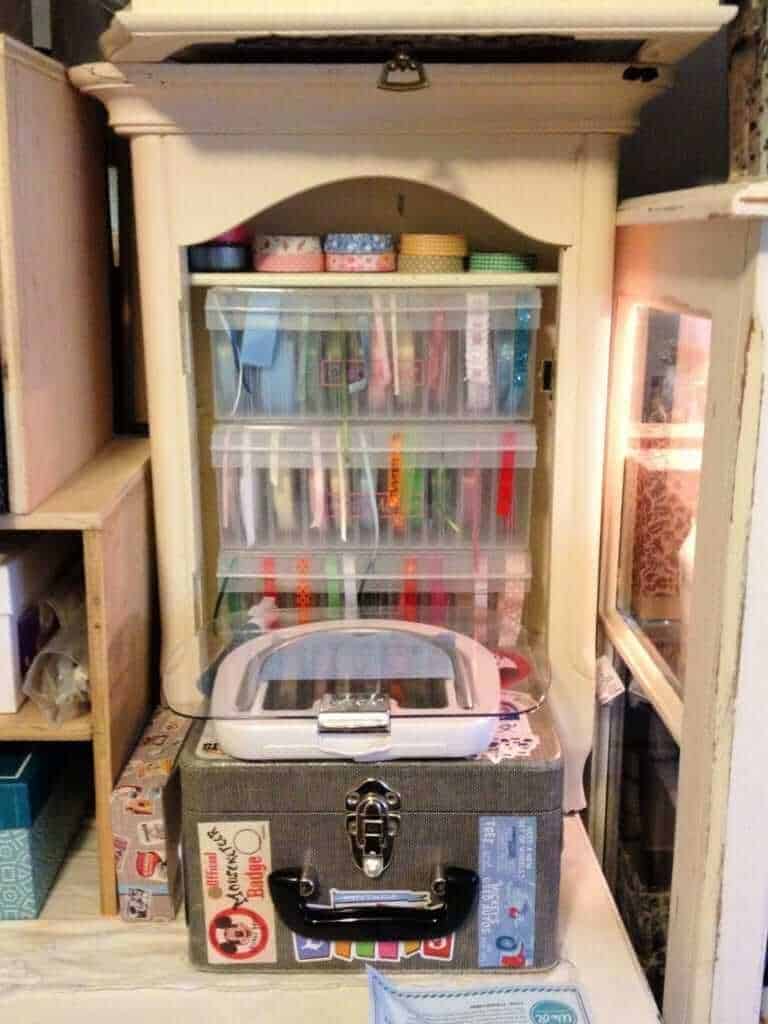 They were stored in a little cabinet I bought at a local antique shop. I also picked up that cute little tote and used it to put my spray inks in.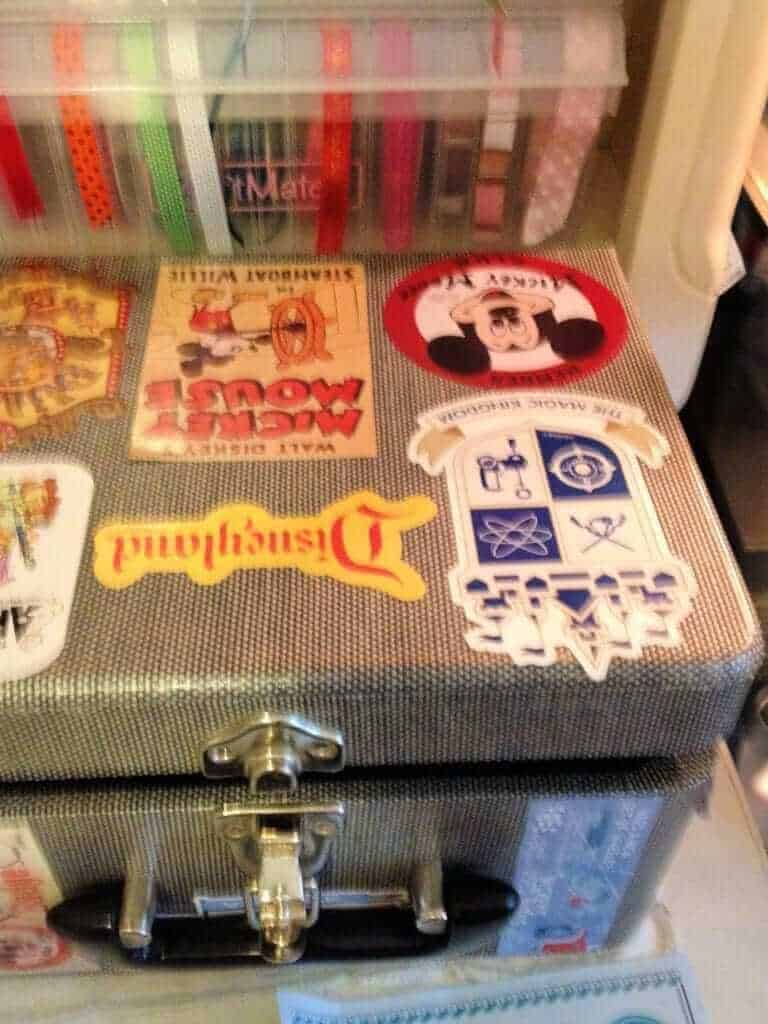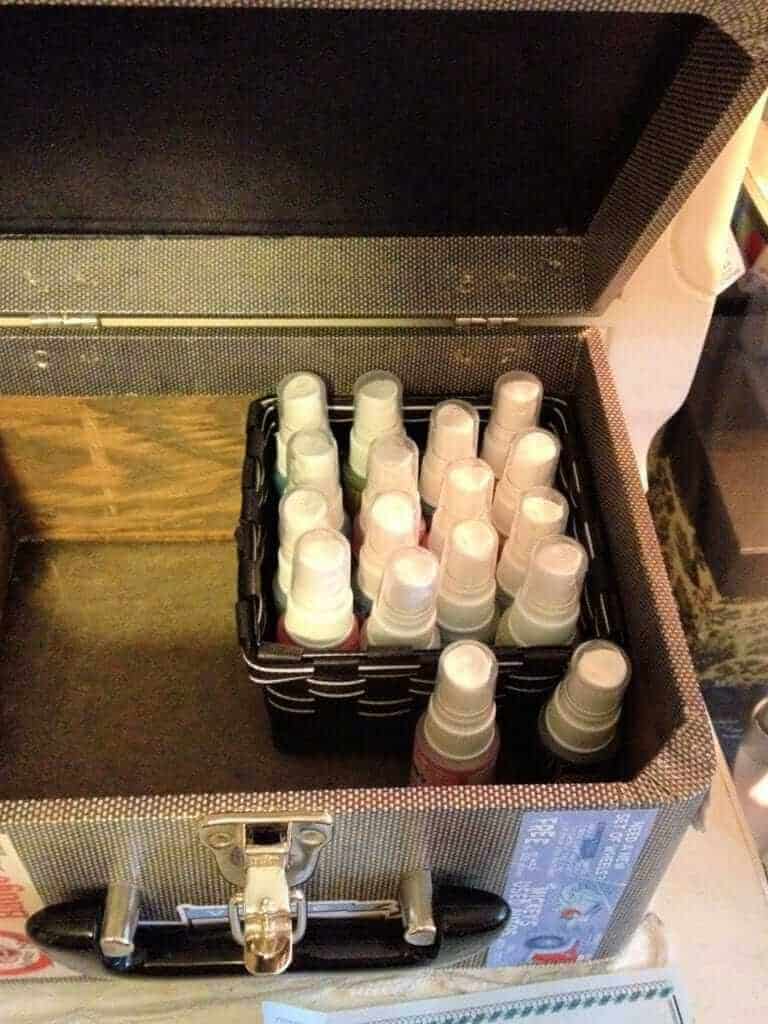 On the other side, I had some very large totes that held a lot of supplies and then a craft cart from Michaels that held all my project life cards. You can see I also had a small cart with drawers under my make shift desk which was a long folding table I covered with fabric and had a glass overlay on top. An alternative to a plastic cart can be found here.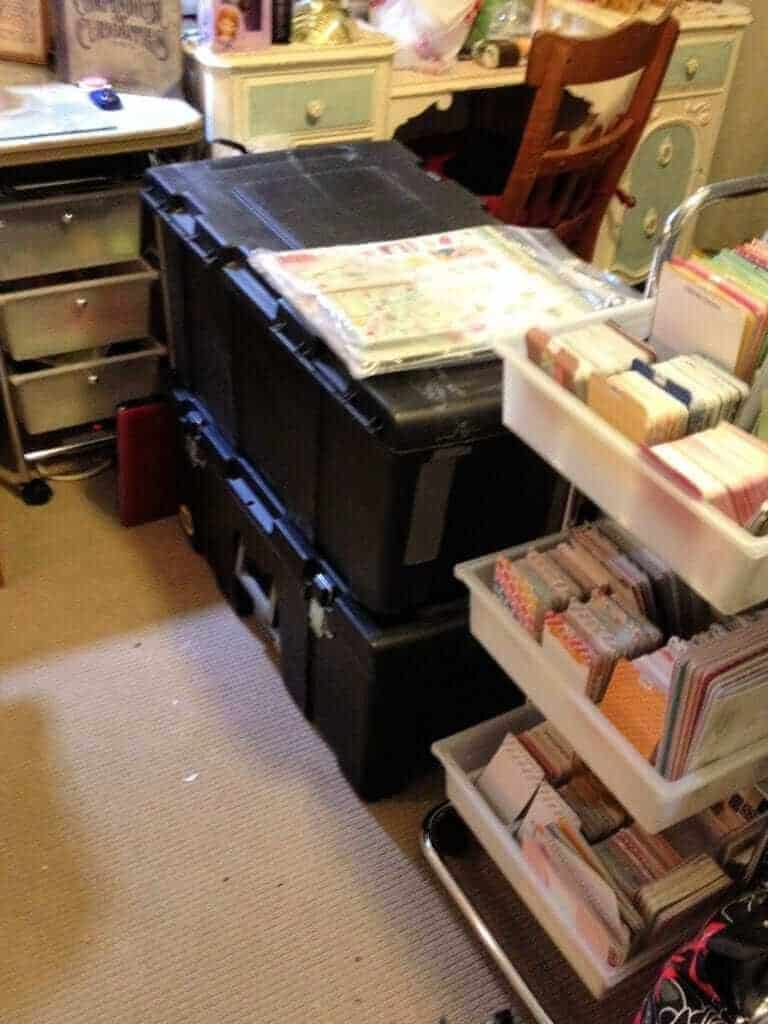 This was my desk area. I really did enjoy looking out the window while a crafted away! The Folder File thing is something I picked up at work to put stickers in. It is convenient to flip threw and I have labels on the sides for organizing by like kinds. i recommend this one.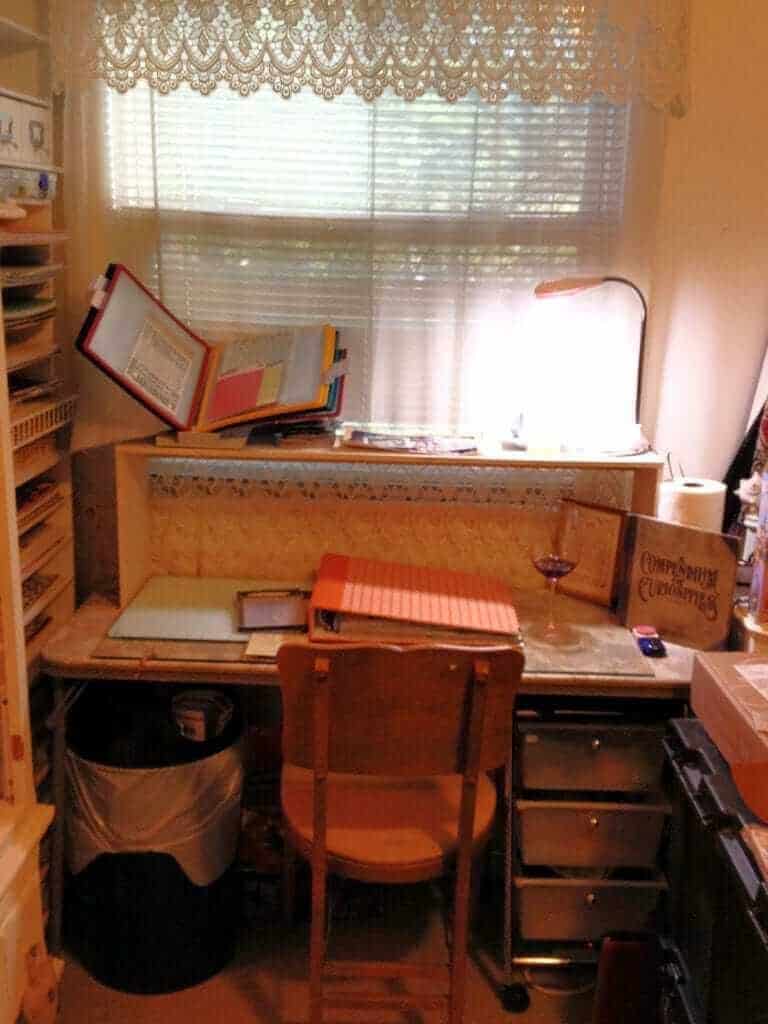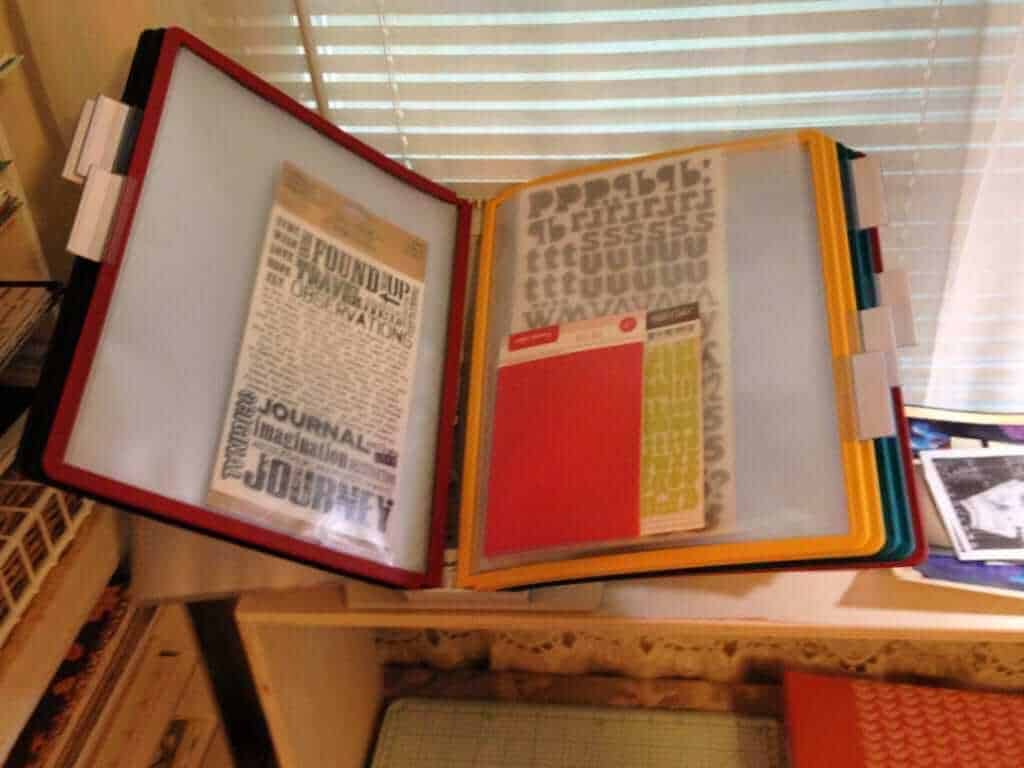 This truly was a tight space, but none the less I loved working here! What are some unique things you have used for storage?
Be sure to check out my whole craft room organization series!