If you love sewing then you understand the need to have all your materials and accessories organized. Sewing room organization is key to being productive especially because once you sit down to sew the last thing you want to do is to have to get up and look for things. Am I right?
What I love about sewing is the beautiful colors of everything from the materials to the threads to the accessories! I've seen some pretty incredible sewing room organization and it's really not that hard to achieve.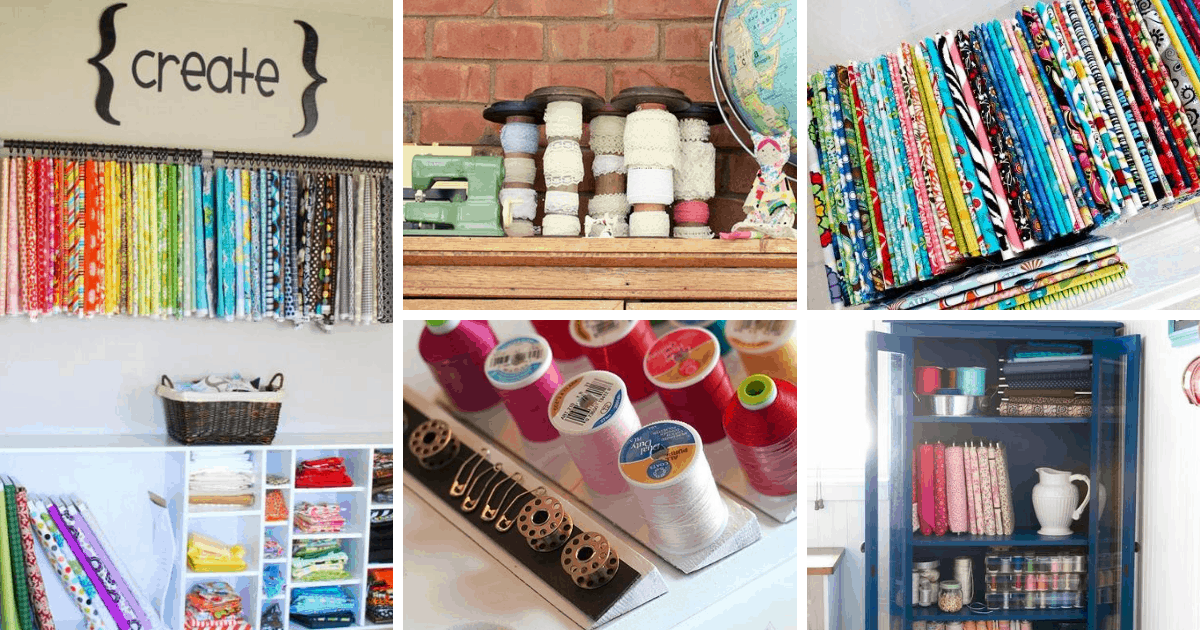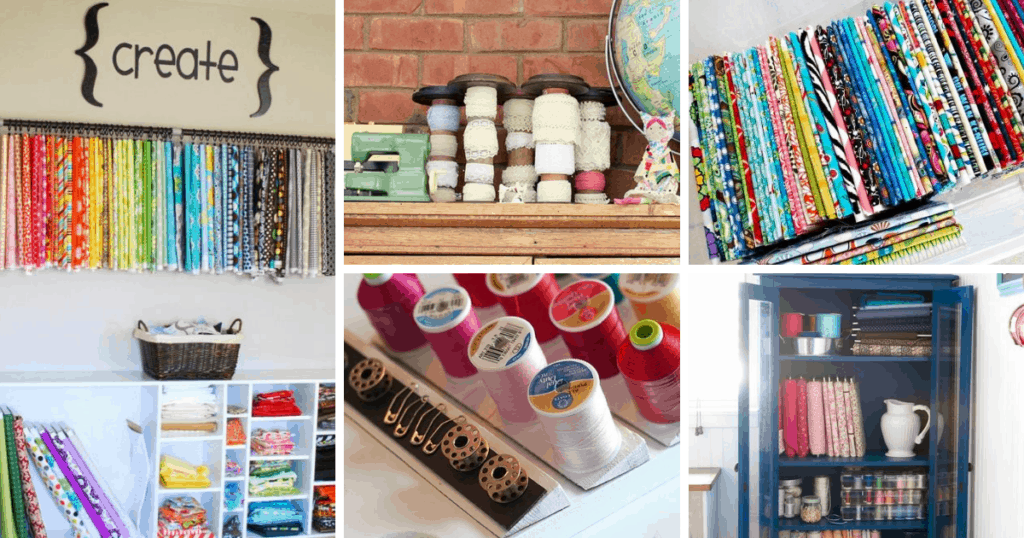 I've searched for some really awesome projects to create some wonderful things for your sewing room organization. Let me know which one is your favorite!
If you use any of these ideas, be sure to post a photo in our Facebook Group Craft Organization!
Before you get started, I like to let everyone know that you can earn cash back on most all your purchases by signing up with Rakuten! I've earned a little over $100 just by adding it to Chrome and then it pops up and tells you how much you can earn. Easy money with just one click!
1. Chic Pincushion from The Scrap Shoppe Blog
This cute pin cushion is so easy to make and Michele does a good job of showing you how!
This is really handy because used as a frame it will sit propped up and ready to use!
Supplies for this project: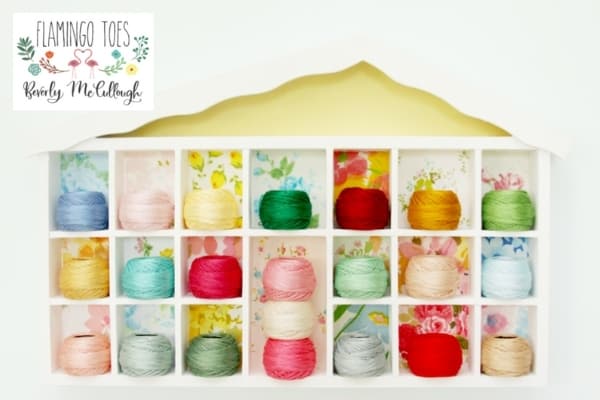 2. Colorful Embroidery Floss Shadowbox Storage from Flamingo Toes
I love the upcycle of this cute little shadow box that Beverly used to store her embroidery threads. Be sure to see exactly how she transformed it!
Supplies for this project: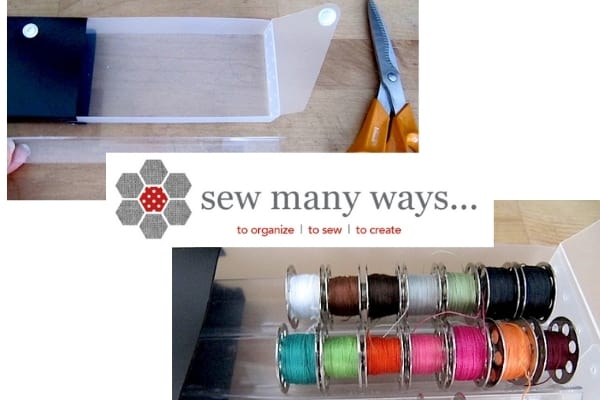 3. Corner Guard Bobbin Holder from Sew Many Ways
I love this idea of using a pencil case and transforming it to a bobbin holder! Check out Karen's other ideas for Bobbin storage!
Supplies for Project:
4. Dishwasher Sewing Caddy Organizer from Sew Licious Home Decor
You can get these dishwasher silverware baskets on Amazon!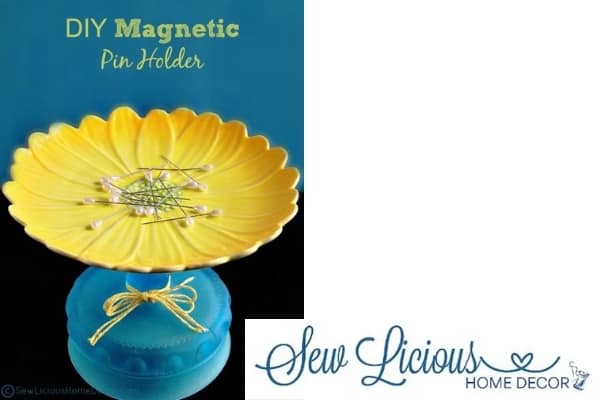 5. DIY Magnetic Pin Holder from Sew Licious Home Decor
This truly is an upcycle project and so cute!
You may already have a plate and a candle holder you can use!
Other Supplies you'll need: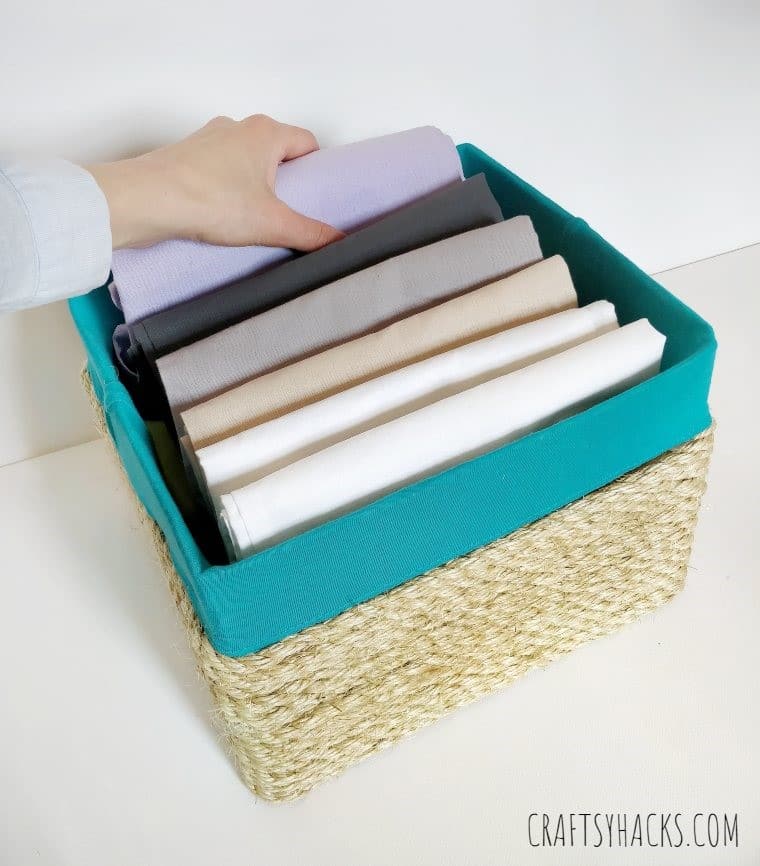 6. DIY Rope Basket Out Of Cardboard Box for Fabric from Craftsy Hacks
What a great idea for an upcycle from Karo. You can use this for any size box that will fit your fabrics and other odd size things!
Supplies: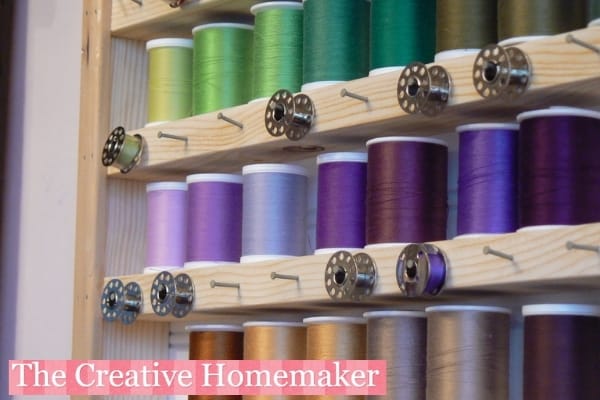 7. DIY Sewing Thread Holder from The Creative Homemaker
Heather made this ideal Thread and Bobbin holder. So easy to grab both at once!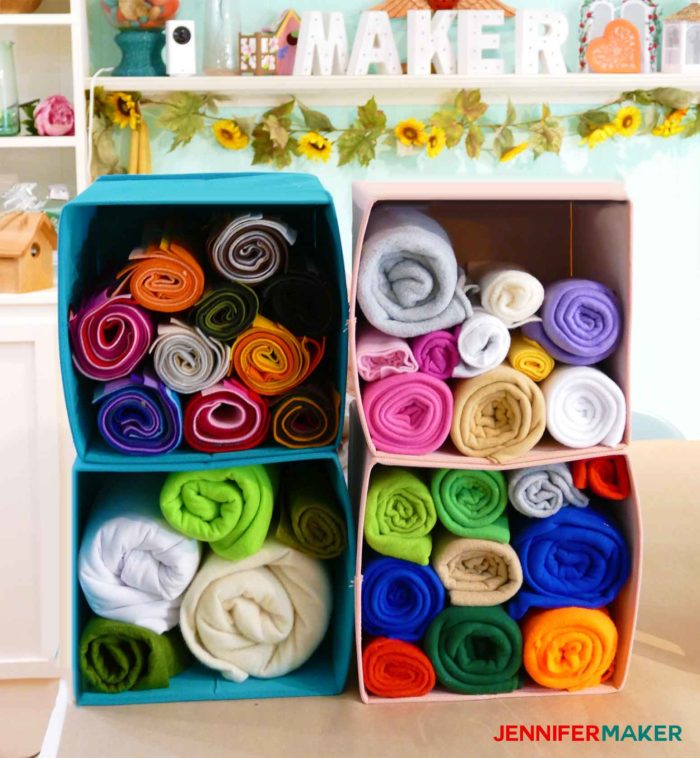 8. Fabric Organization Ideas & Storage from Jennifer Maker
Jennifer always has great ideas that are colorful and fun! I have a lot of these cubes in my cubbies and this is a great idea for easy to see felt storage!
Get some affordable and pretty Cubbies here!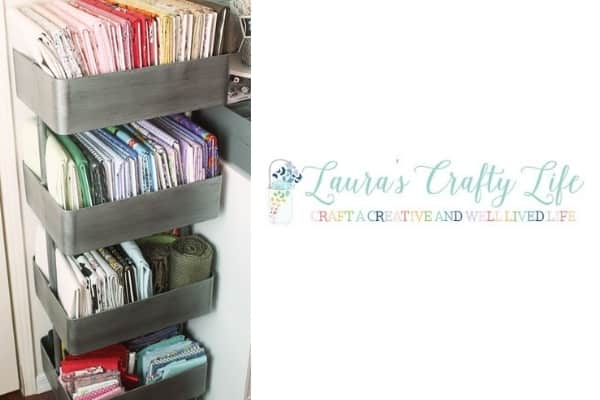 9. Fabric Rolling Cart from Laura's Crafty Life
Laure put her rolling cart to work! I love using rolling carts in my craft room! Michael's Hudson Cart is an awesome cart perfect for this project! She also used Comic Boards to wrap the fabric around.
10. Filing Fabric Organizer from The Thinking Closet
This is a brilliant idea from Lauren! It keeps your fabric clean and you can easily wrap it around the Pendaflex Folders to!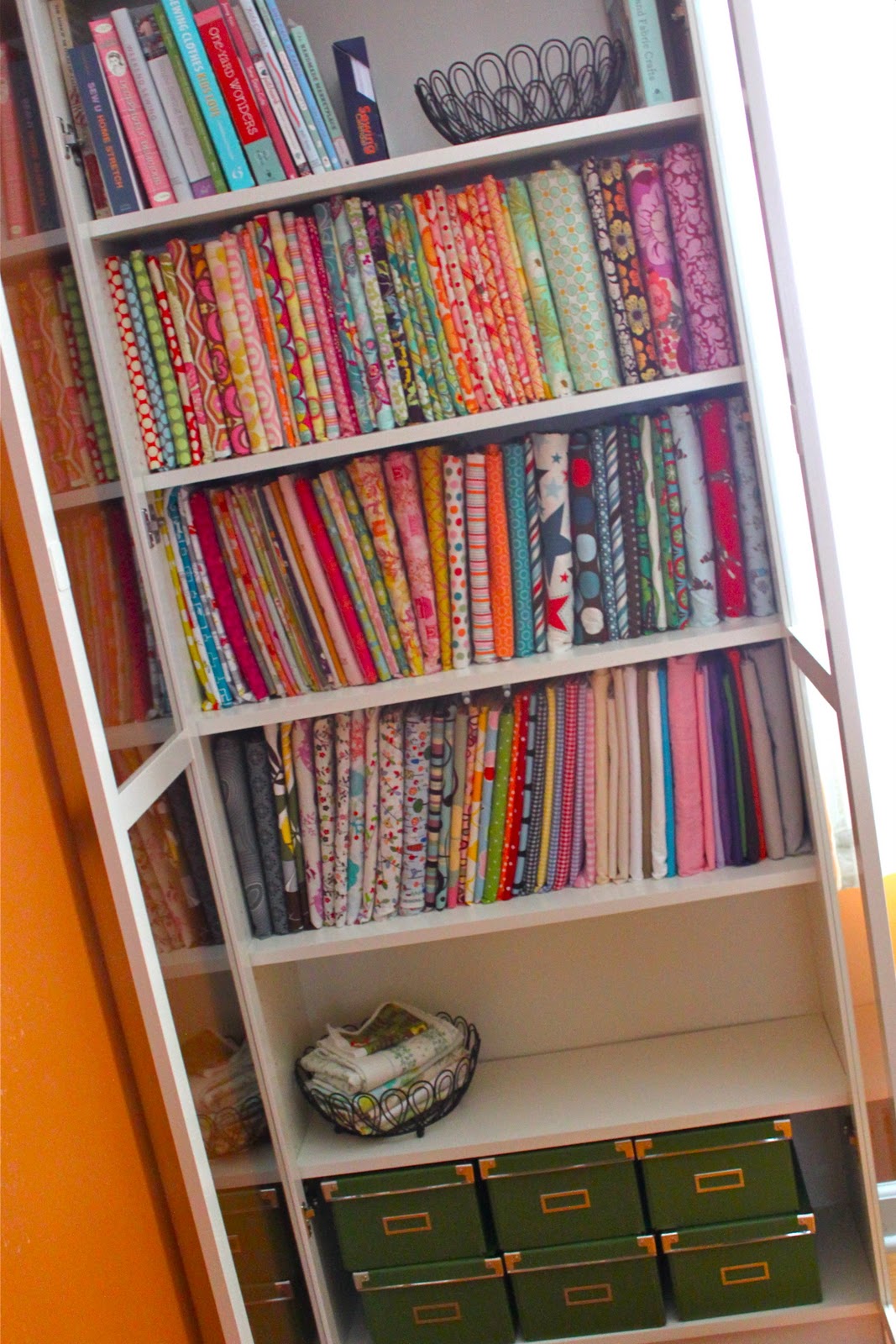 Fabric Storage from Craftaholics Anonymous
I love the idea of seeing all the pretty fabrics in this bookshelf with glass doors!
Use cardboard cut to size to wrap your fabric around or use the Comic Boards.
12. Plastic Filing Fabric Storage from So Sew Easy
Great use of Magazine Boards to wrap and store your fabric in handy clear tubs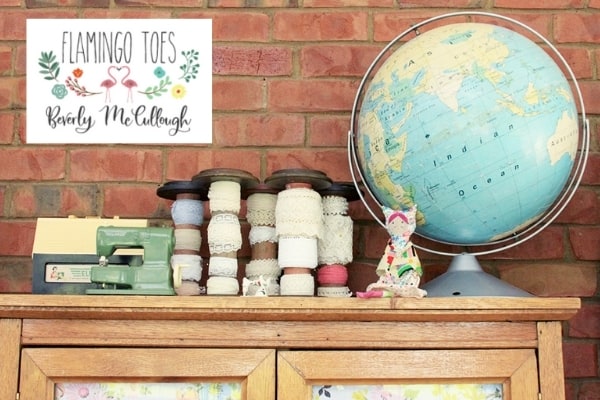 13. Wood Spool Lace Holder from Flamingo Toes
Beverly has a beautiful sewing room she showcases in this link. Her use of old wooden spools to wrap her lace collection around is a great idea and visually pretty as well!
So that is a lot of great ideas for your sewing room organization! Which one is your favorite?
Want more craft room organization ideas? Check these out:
5 Essential Craft Room Organization Must Haves
Small Space Craft Room Makeover
Pin it for later: