Making reverse canvas art is all the rage right now. Crafters love it because your project has an instant frame at no additional cost! It's easy to do and I'll share with you how I achieve that high end frame look as well as I show you how to make this reverse canvas Fall gnome!
Just because it is soon to be Fall and I love gnomes, I created this Free SVG just for this project. You can get it at the bottom of this post. It is being features as part of the Southern Crush at Home Craftathon taking place this weekend LIVE on our Facebook Page here: CraftRoomTime. It will be saved so you can search for it if you miss the live.
This post may contain affiliate links and we may earn compensation when you click on the links at no additional cost to you. For additional information, please see my full disclosure policy.
Supply List for Reverse Canvas Fall Gnome
Instructions for Fall Gnome SVG in Design Space
Upload the SVG to Design Space. Should you need instructions on how to do download and upload SVGs, click here.
Here is a short video to show you the process of bringing the gnome into Design Space and getting it ready to cut.
Instructions for Frame and Canvas
CAREFULLY remove the staples from the back of the frame using the handy Upholstery Staple Remover. Take your time by wiggling it under the staple and lifting up and to the side. It should come out pretty easily.
Sand your frame with a medium grit Sand Paper.
Fill in the holes and any gaps with Putty Wood Filler. In a pinch toothpaste will work as well. Let dry.
Use acrylic paint in your choice of color and apply with a sponge paint brush. They allow you to get into the crevices. Let dry completely
Lay the frame on top of the canvas and draw a line around the frame onto the canvas so you know where to cut the canvas to staple to the frame AFTER you have ironed on your gnome. Cut the canvas down just a hair below the lines you drew. Set the frame aside
Set your Easy Press to 340 degrees for 30 seconds.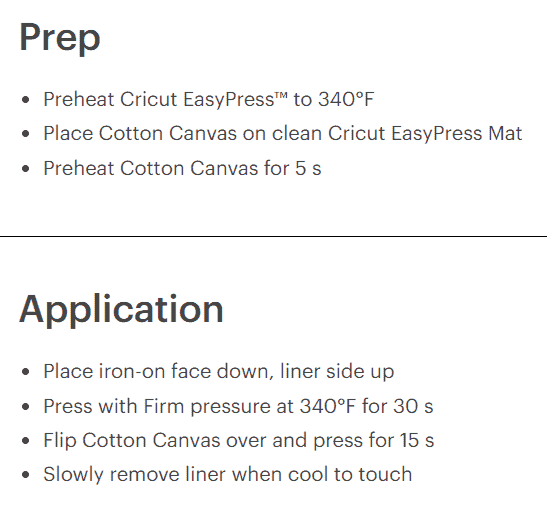 Lay the canvas (top side up) on the Easy Press Mat, cover with the parchment paper and using the Easy Press, preheat the surface. Cricut has a heat guide that is very helpful to determine settings with helpful instructions as well.
To be continued with the final video – Stay Tuned!
Free Fall Gnome SVG
The Free SVG is in the resource library for personal use and if you are not a member, you can sign up to get it and many other freebies! (commercial use designs are in the shop)
Love Gnomes? Be sure to check out a few others: