Cacti come in all shapes and sizes and have that beauty but danger at the same time. They can certainly be really pretty in the colorful Southwest pots as shown in these potted Cactus Plants Free Layered Mandala SVGs.
When I was little, I was playing in ball in the yard and the ball went over my head. I raised my arms to catch it and unfortunately a large potted cactus fell and landed in my hands. OUCH! It took us an hour to pick out all the long needles that stuck to my hands.
That's my sad memory of my first and last encounter with cacti. Until now, but this time, I promise, No Needles! LOL.
Video is on how to assemble the 3D cacti!
Supplies for Potted Cactus Plants Free Layered Mandala SVGs:
Each of these files are free for personal use (SVG and JPEG) and available in the shop for commercial use (SVG, JPEG, PNG, DXF, EPS). Choose one or all four to create a 3D look in shadow boxes and hung in any room! Choose colors that go with your decor.
You an also add some cacti flowers that you make with your Cricut or Silhouette and give them a little more glam!
There are plenty of layers so you can mix and match colors for the pots and the cacti.
These are very simple to make and cut so any beginner can make them!
This is how they ended up looking after cutting them. So cute! Really true to the design.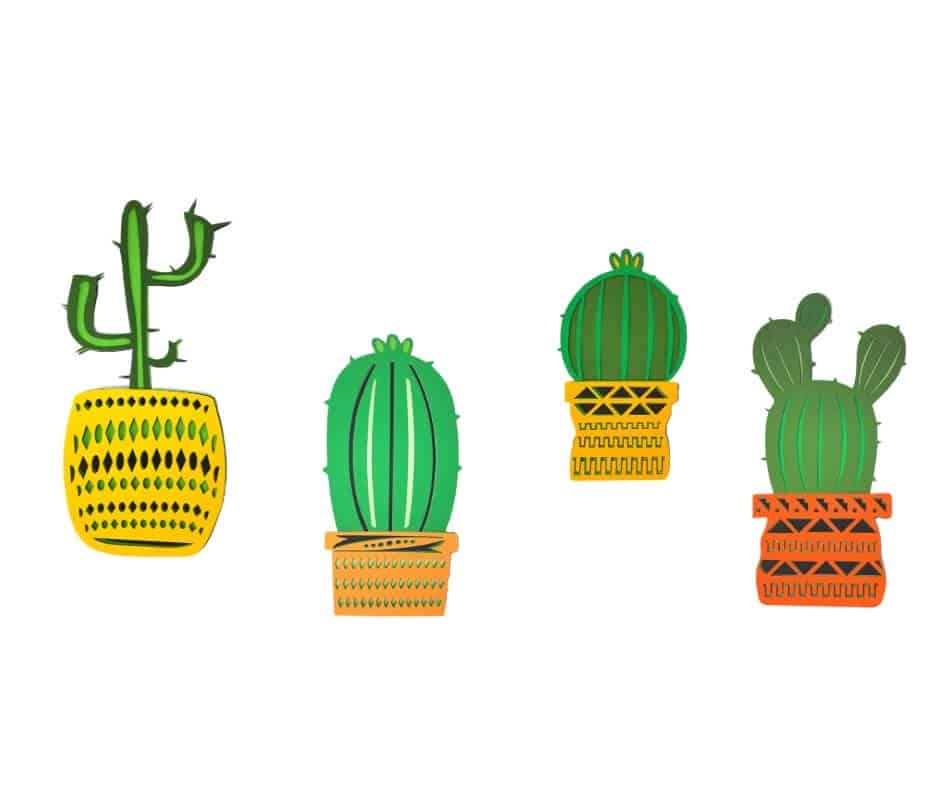 Share and Pin It for Later: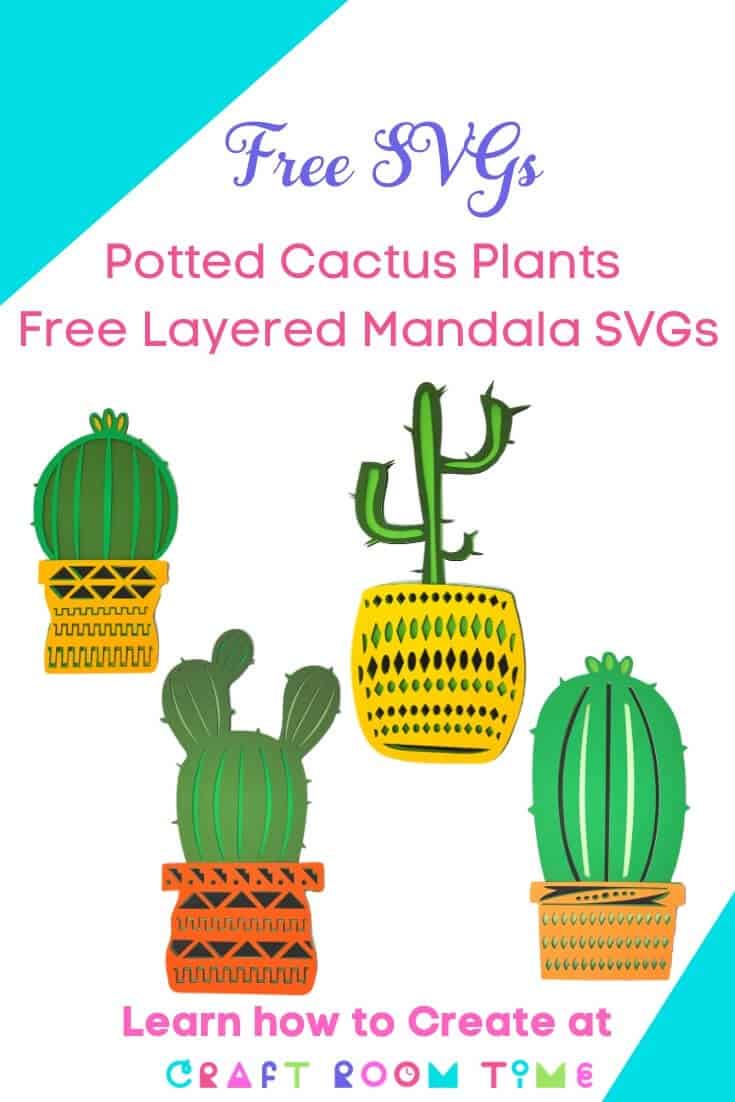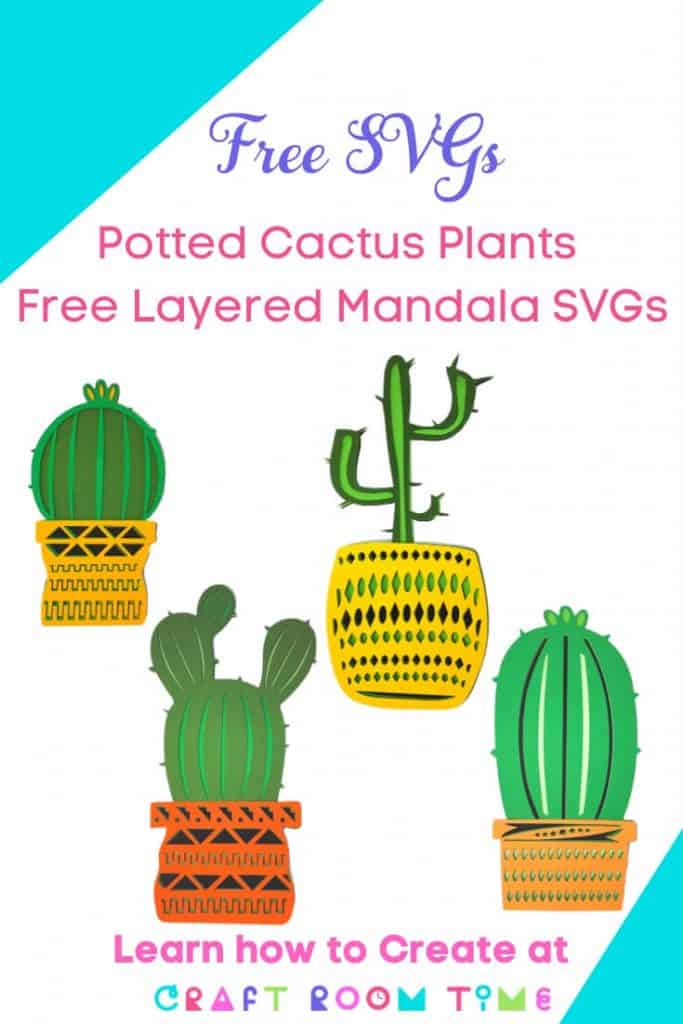 If you like Southwest style, you will love the Dream Catcher Layered Mandala.