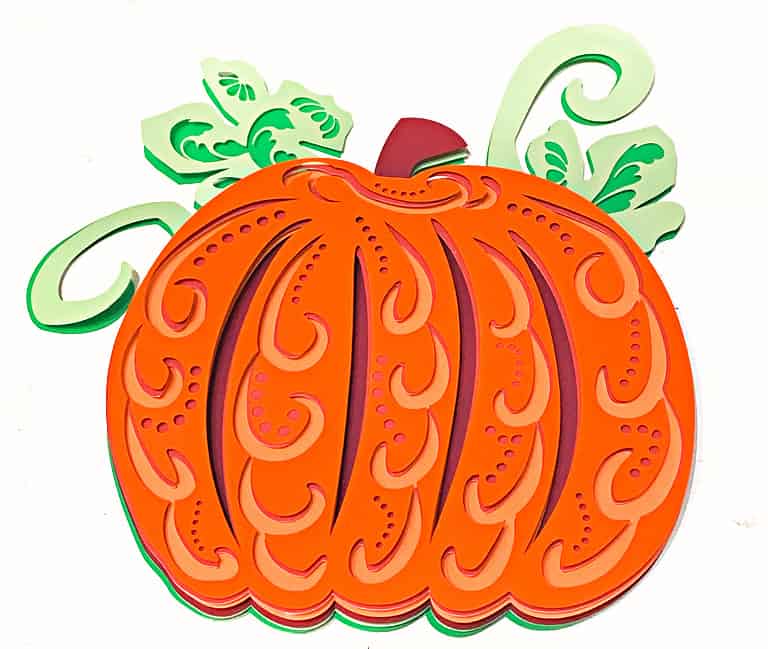 This layered pumpkin is so easy to make and provides you many options to chose various color combinations! I know you will love making it. Once you make yours be sure to post it in the Facebook Group Cricut Fun Free SVGs and Tutorials. I'll be giving away prizes in the group for contributors for the rest of the year!
You may want to create this 3d paper pumpkin too!
If you like this pumpkin, then I think you will also love the 3D pumpkin I designed as well.
It is made so you can fan it out and it can sit on your table and when your done, fold it flat and put away until next year!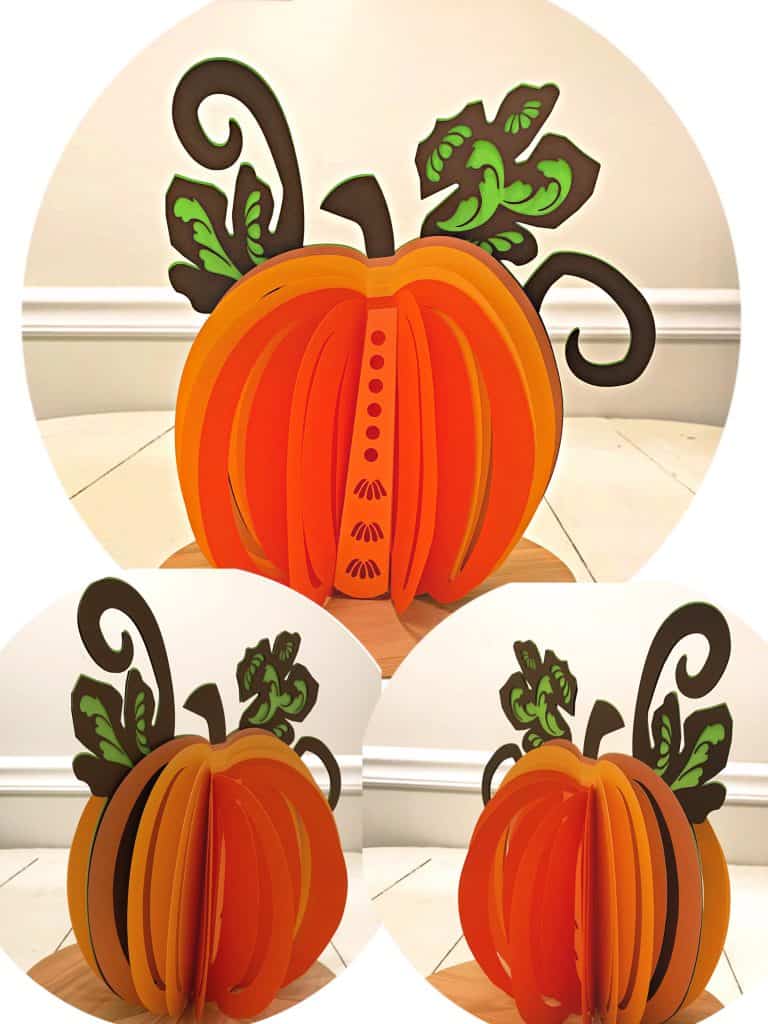 It's an easy project for anyone to do on a Cricut or Silhouette! The file is available for only $1.99 for a limited time so make sure you get it today! Commercial also available for a $2.00 discount!
This one was made with one layer of each size, but if you cut 2 of each layer (not the base), your pumpkin will be fuller and you can use all kinds of fun papers inside! I'd love to see what you come up with!
Full instructions for this can be found on the blog at:
Pumpkin 3D Mandala Centerpiece