Create this gorgeous Cross using the Layered Mandala Cross SVG for Cricut or Silhouette Free from Maggie Rose Designs. It's very simple to make!
With Easter right around the corner, why not make this beautiful cross! The design has 6 fancy designed layers and one solid foundation layer. I chose Spring color and love the way it looks against the white solid layer. Read to the bottom to see what I did with the left over paper!
I also found you can do less layers if you desire which also looked really pretty and dainty! Maggie did an excellent job creating this beautiful Layered Mandala Cross. Be sure to check out all her other designs on her blog as well!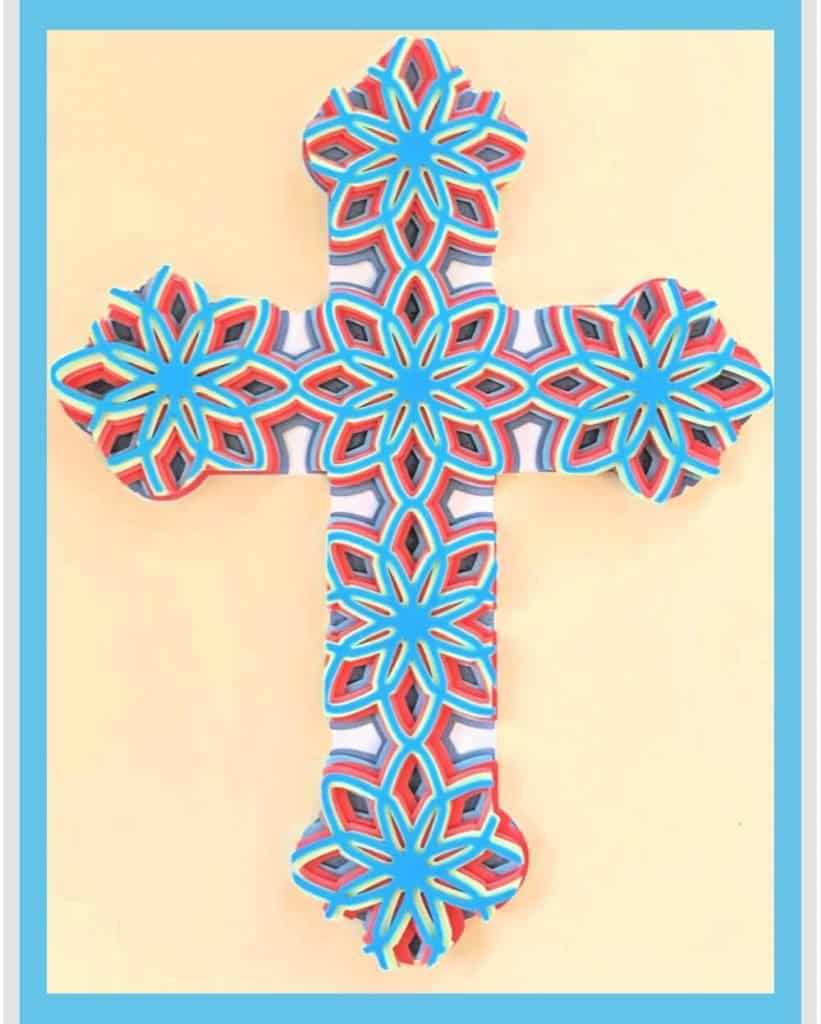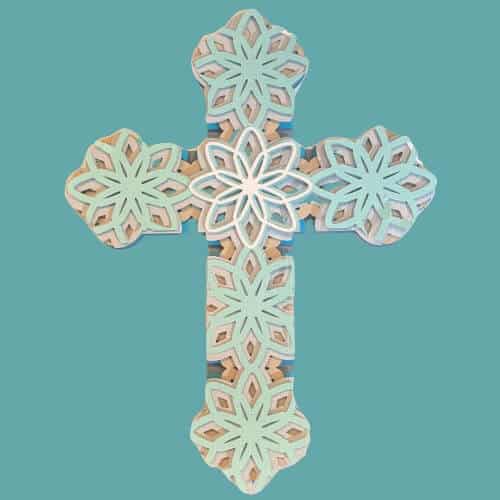 Steps to Make the Layered Mandala Cross SVG for Cricut or Silhouette
instructions on how to unzip a file:
When you get the file to download you will need to unzip it. Not sure what that means? No worries, follow these instructions to unzip the downloaded file.
Create a New Project
In Cricut Design Space, click on the New Project.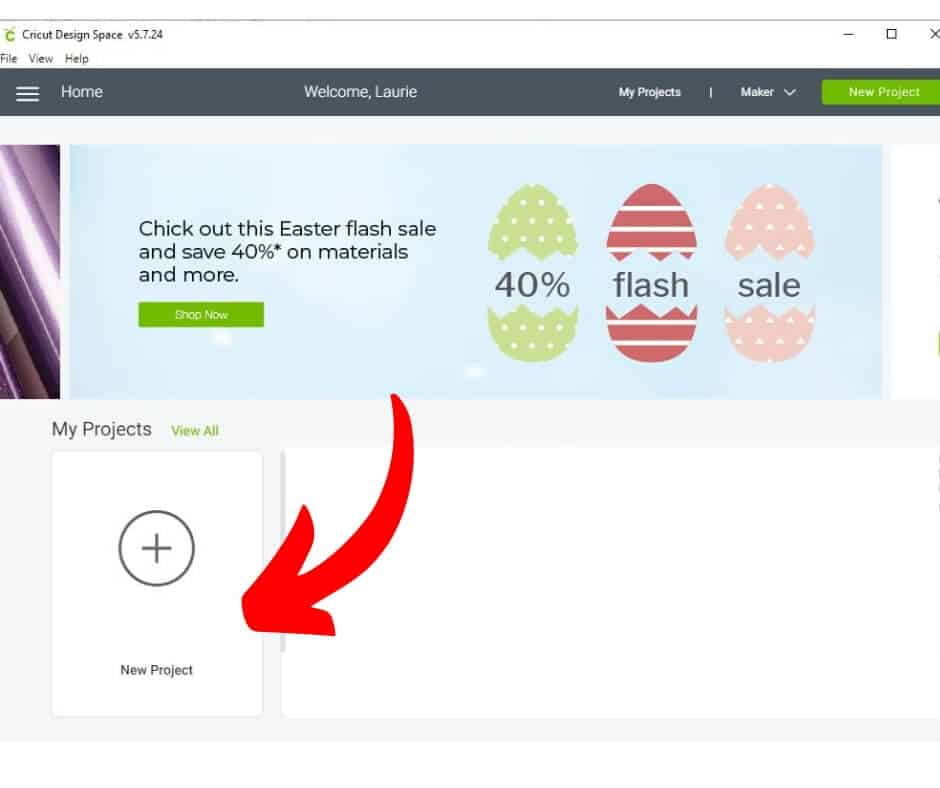 Upload it into Cricut.
Then click on upload,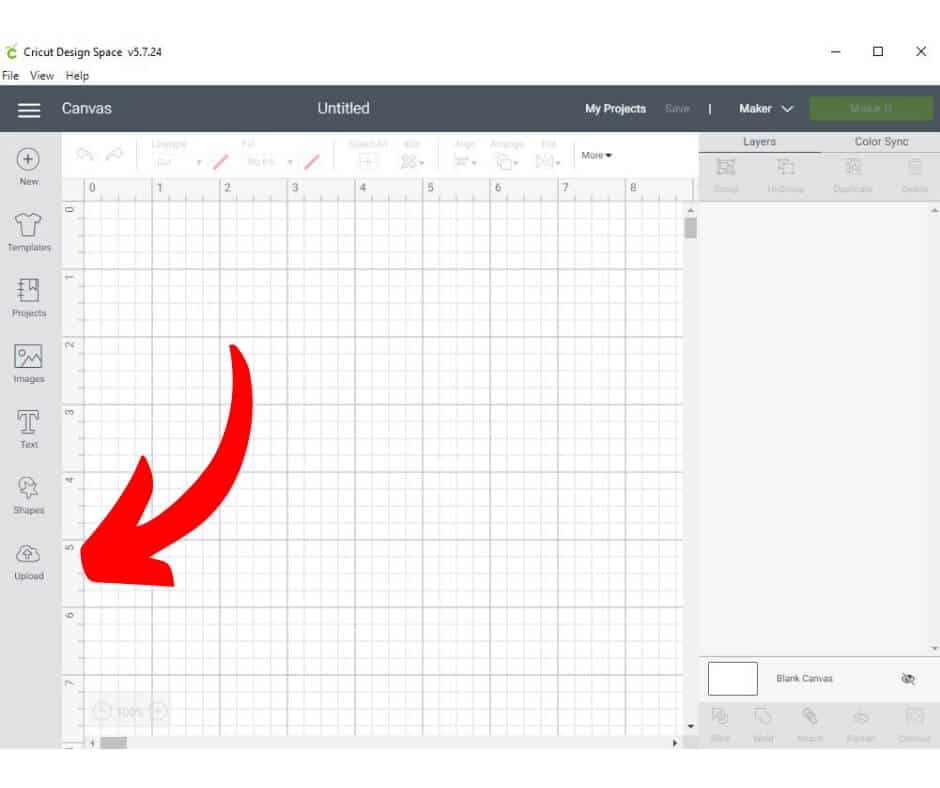 Then click on Upload Image,
Browse for the SVG File
Click on Browse to go find the file.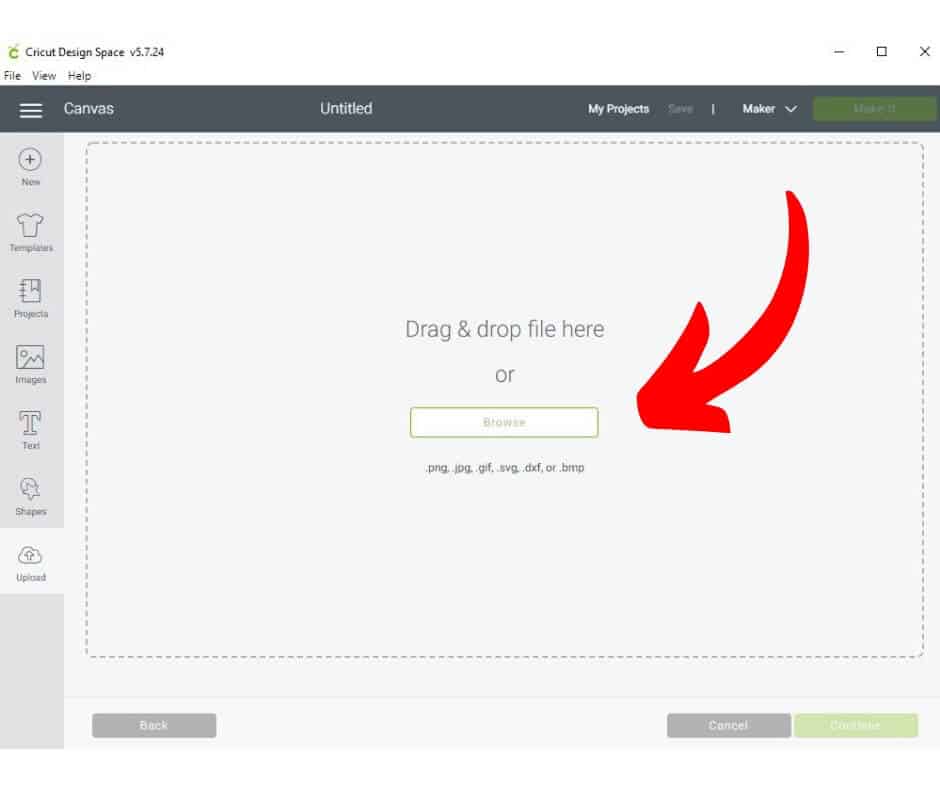 Select the file
The SVG file can be found with the type Chrome HTML or SVG. Then click Open.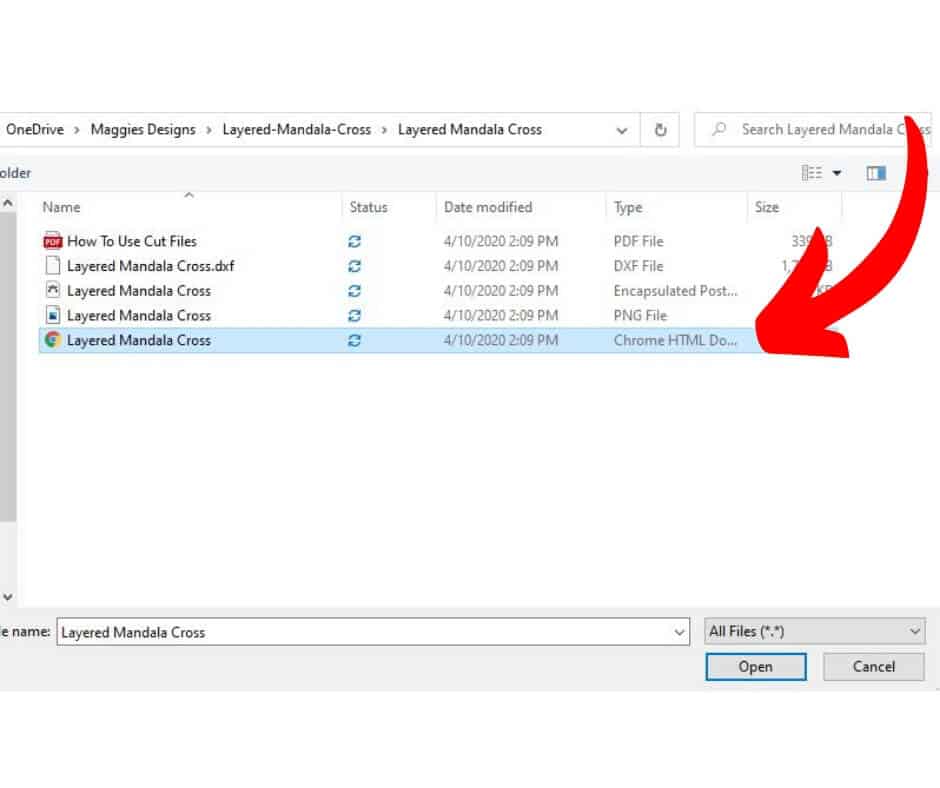 Enter a tag
Enter a tag so you can easily search and find the design later. Then click Save.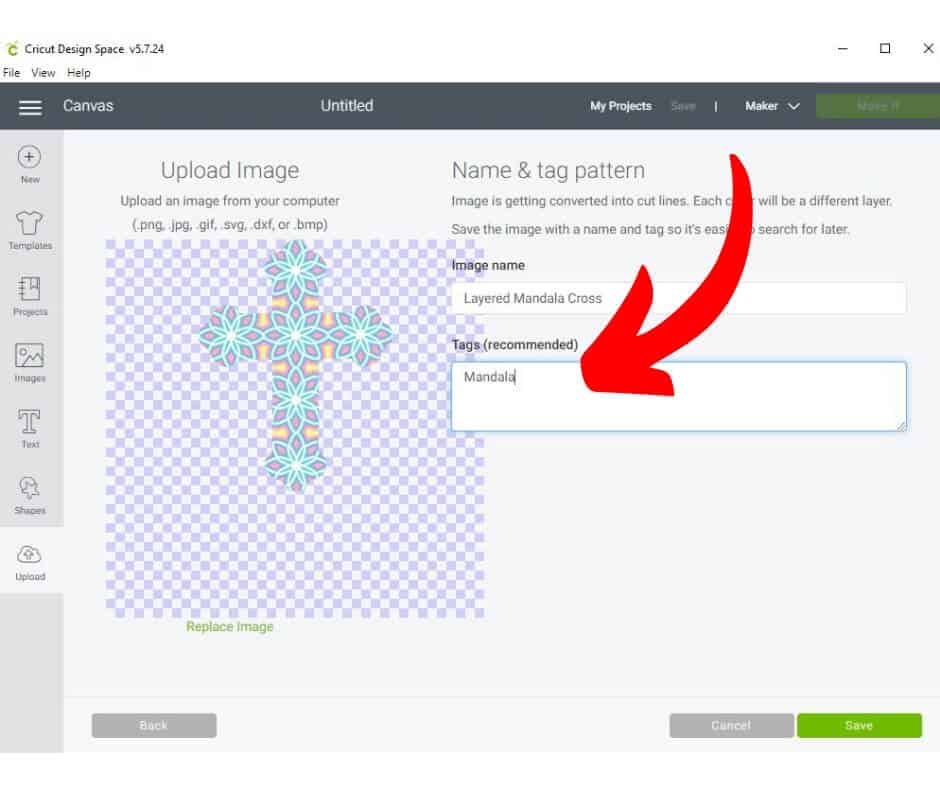 CLICK ON image AND click INSERT
Click on the image and then click on Insert.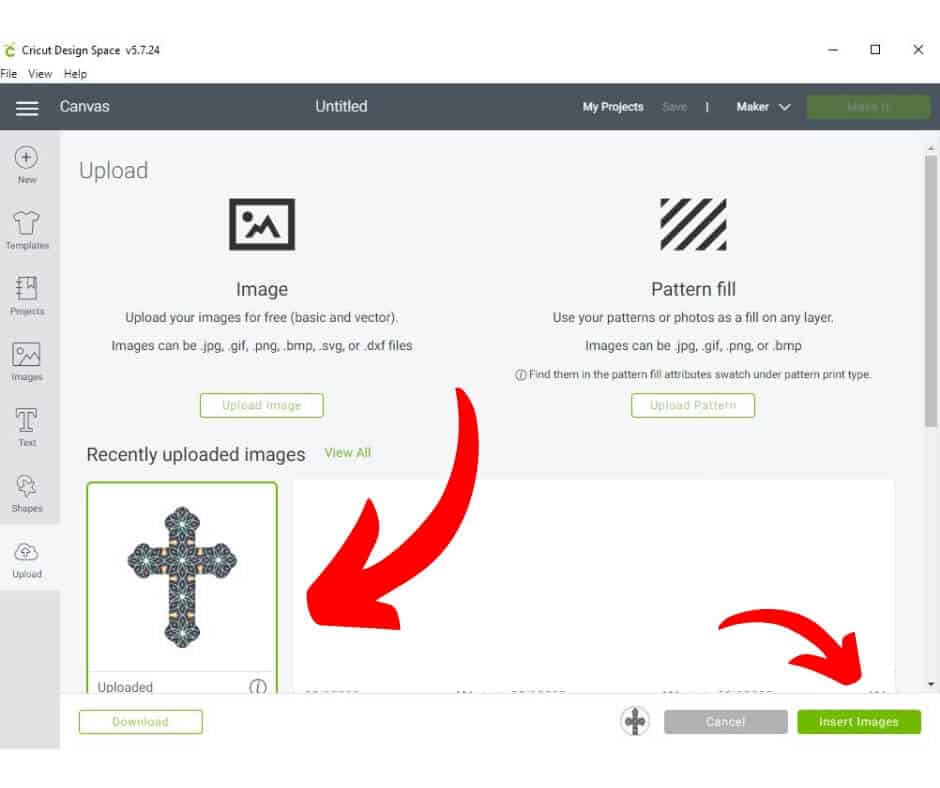 Preview the cuts and Click Make it
I like to preview the layers first to ensure there aren't any stray points out there. If there are, then click on the eye and it will hide the item you don't want to cut. Then Click on Make It.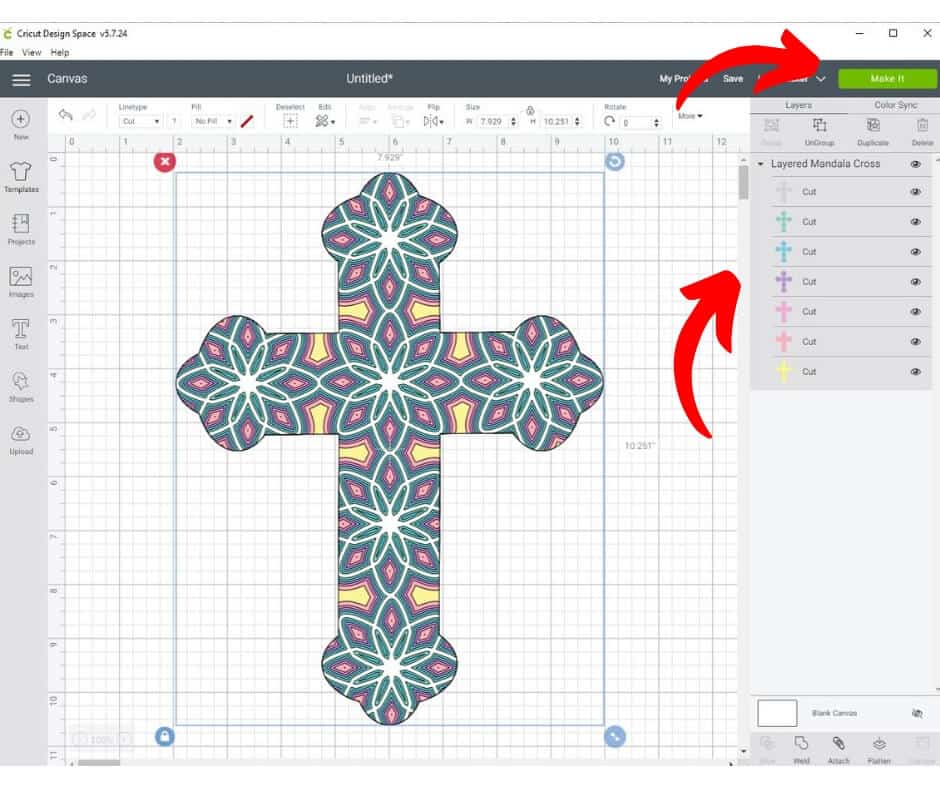 Check the mats and continue
I also like to preview all the mats to be sure that they are set up correctly and use the least amount of paper or vinyl. Then Click Continue.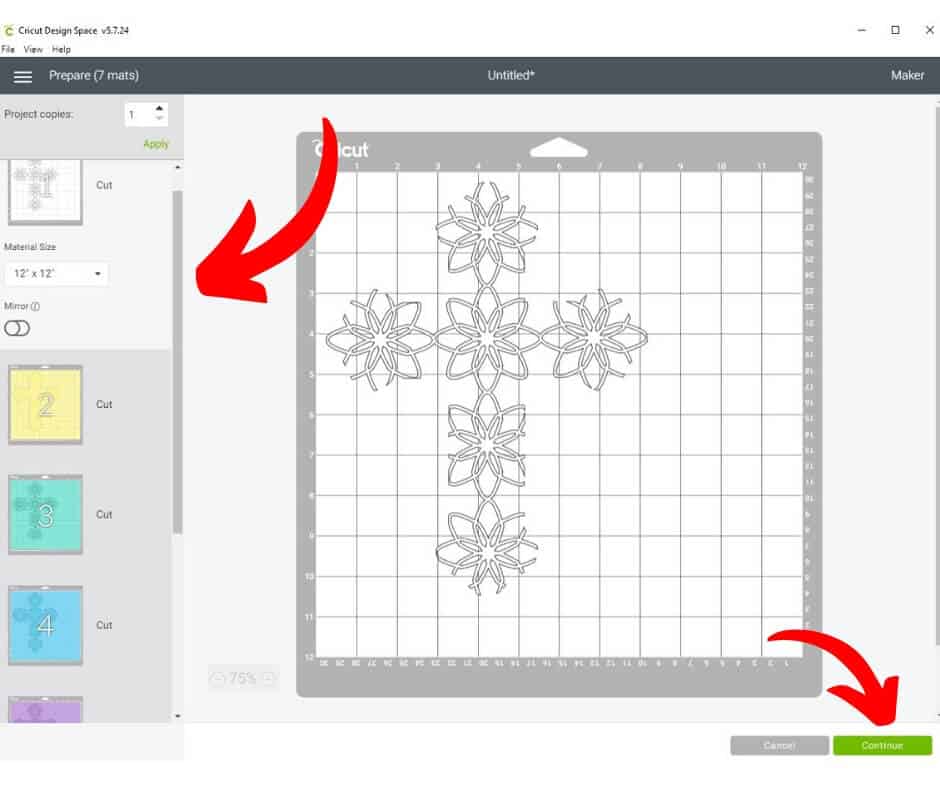 At this point you will need to be connected to your Cricut Machine and then select the type of cut you want, the type of material you are using.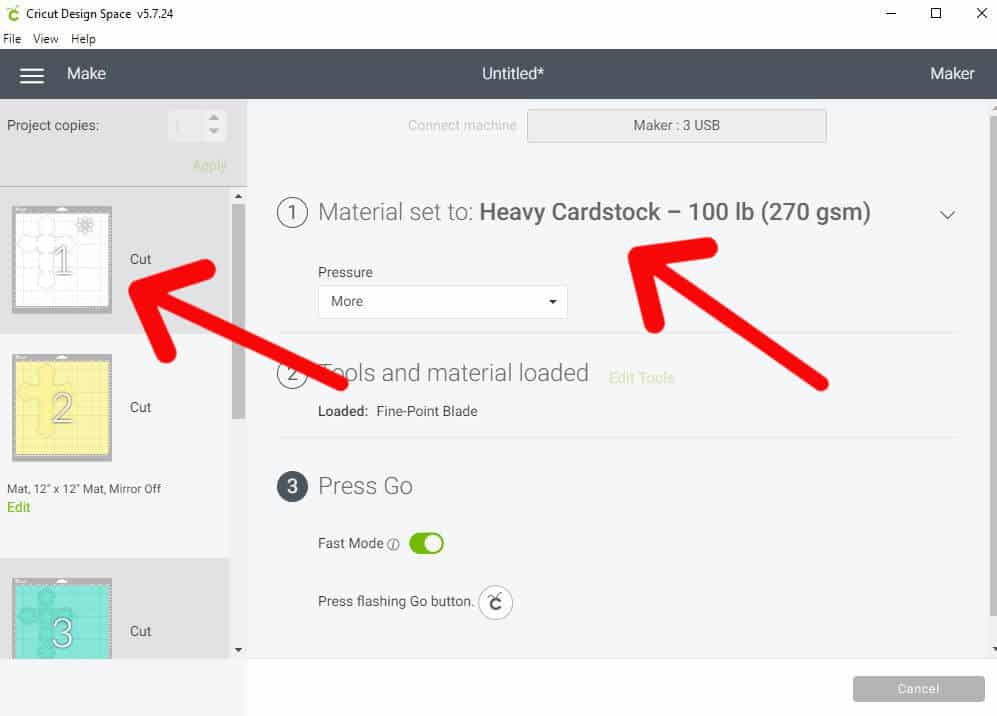 The first mat has an additional element on it so edit to move it to cut on your paper or hide it.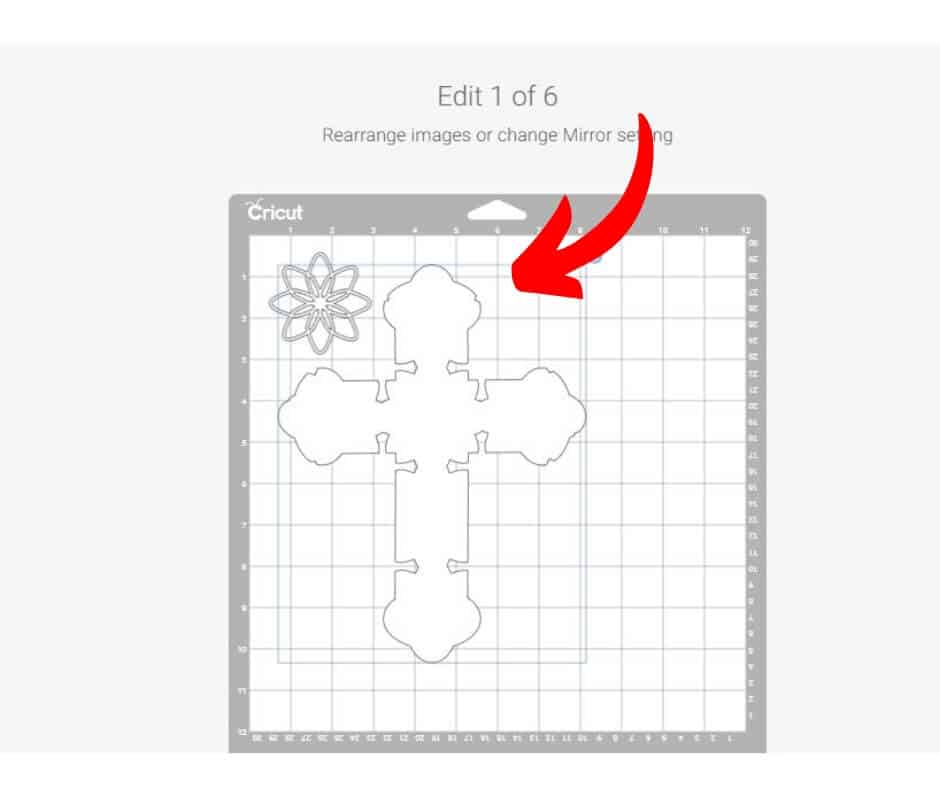 You will then press the button on your cricut to load the mat, then cut, then unload for each mat.
After I got all the layers cut, I noticed that the paper left over would make a nice cross or two.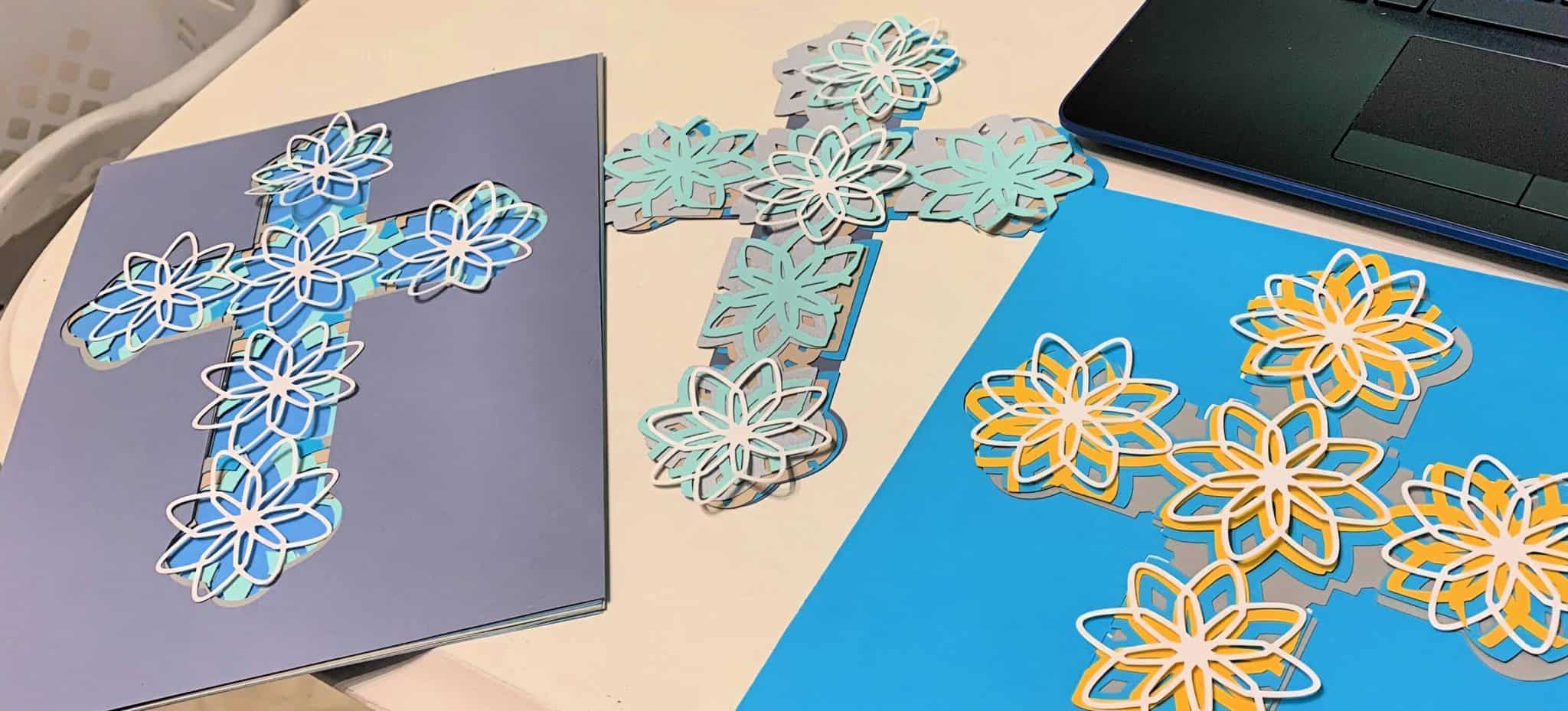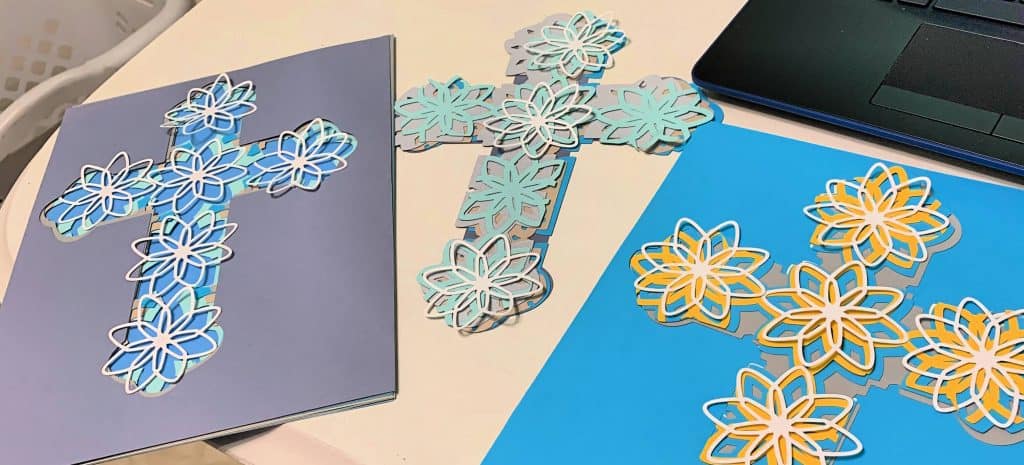 So I cut a few extra layers and then I isolated the flower element on mat one but clicking the eyes on all the other layer so they would be hidden. I was excited to see how many different variations I could make with this simple cross design. Maggie did a great job with her SVG and that makes all the difference when you are cutting these things out.
Then I duplicated it until I had enough for the other two crossed I made from leftovers.
I did notice when I went to cut, that they had rotated so I needed to put my paper sideways.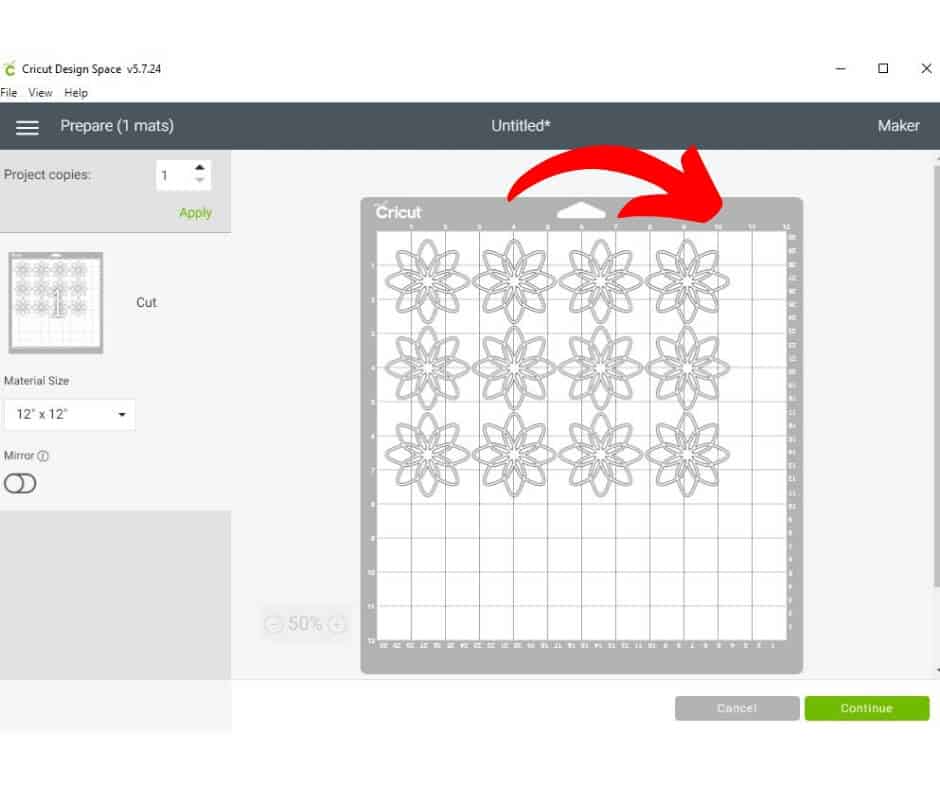 Continue until you are finished and click Finish.
There you have it. Layered Mandala Cross SVG for Cricut or Silhouette. I just love them all! I'd love to see yours after you make it! Share a pic in the comments!
Pin it for later: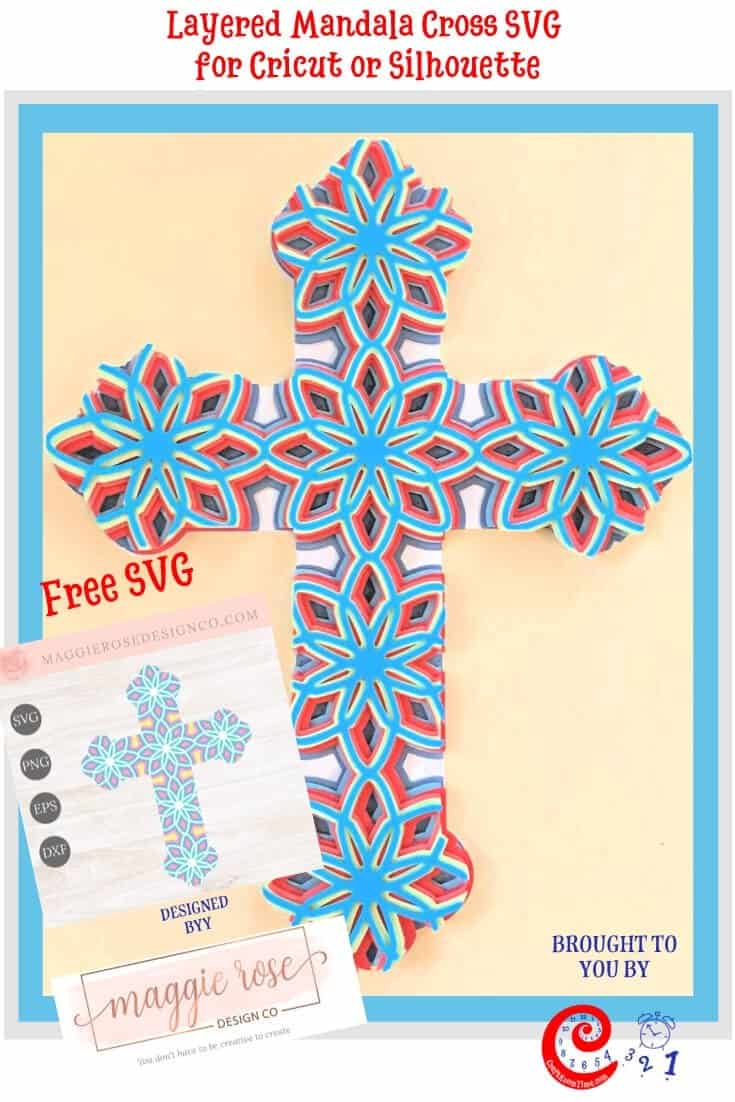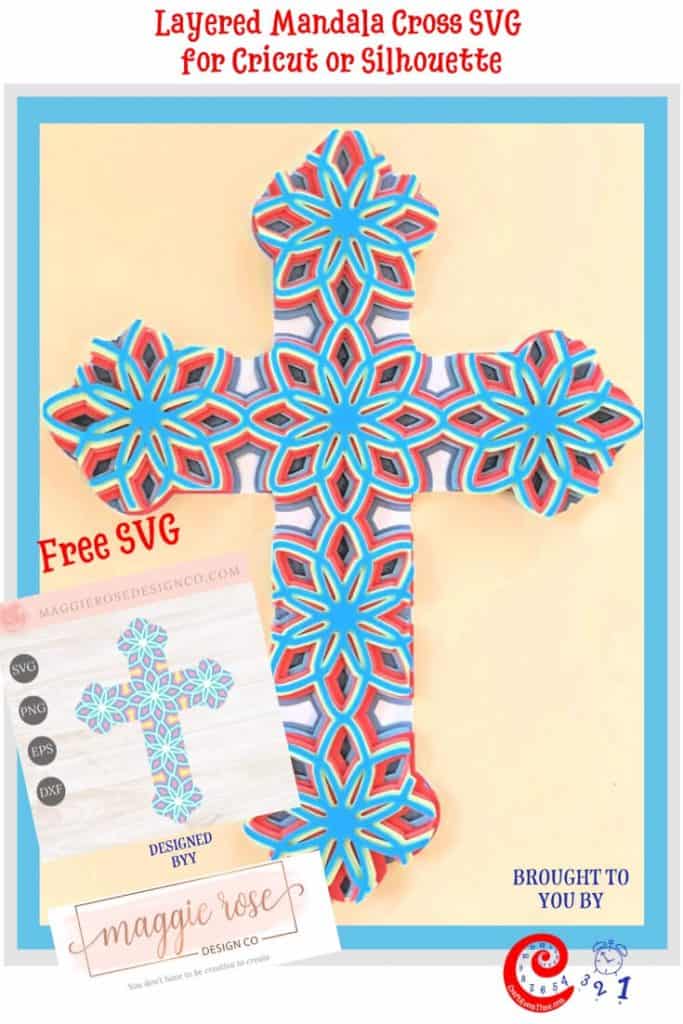 Love Mandalas? Take a look at how you can design your own in Cricut Design Space here!