Quick and easy step by step on How to Download and Upload SVG Files.
SVG stands for scalable vector graphic and can be used in most design programs such as Inkscape or Adobe Illustrator.
How to Download the file
When you download the SVG, you will be prompted to save it on your computer.
It will come in a zipped file that looks like this: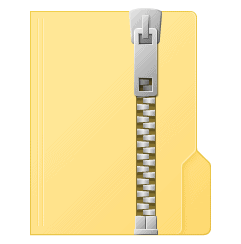 Double click on it to open and you will see Extract All at the top like this:
Click on Extract All and then this screen will pop up
The folder will automatically be populated
but you can click on browse to change it
Click this box if you want the new folder to open up
Click on extract
The zip file will still be there as well as the new files you just created.
When you look in the new file you should see your SVG file and any other files that were included. Similar to this:
How to Upload to Cricut Design Space
Open Cricut Design Space and click on New Project.
Click on Upload
Then click on Upload Image:
Then Drag and Drop your SVG file you extracted here
or click browse to find the file
Then click continue
Enter a name for your file
Enter tags to make it easier to find later
Click on Save
Your image will appear here
Click on it and the box around it will turn green
Click on insert image and the image will then be available on your canvas in Design Space
That's all there is to it! Hopefully that helped clarify How to Download and Upload SVG Files for you!
Want to learn more?
How to Make a Layered Mandala in Cricut Design Space
How to make a Layered Horse in Circut Design Space