We are all customers. Whether it's a product, service or content, we all consume something every day. And in a world where there are multiple suppliers of the same or similar products, one of the key differences between a one-time customer and a loyal customer is the difference between customer service vs customer experience.
Larger companies with a customer service team where every customer service agent is trained to support the entire customer journey are at an advantage over smaller companies who can't support live chat functionality or write a blog post exhaustively touting their rave reviews. But that doesn't mean they aren't equally able to turn potential customers into loyal customers by providing great customer service and an overall great customer experience.
The best way to explain the difference is with an example. Recently, I had new windows installed in my house. Only four since they're so expensive but one of them hadn't opened in years so it was long overdue. They sent out a sales rep from their sales team who was pleasant giving me a "deal" on buying more than just the one I needed. I even met the owner when he came out to measure the windows to ensure proper fit which, I'm guessing, was a great way for him to instill some sense of customer loyalty by being so hands-on. Both gentlemen were polite, respectful and focused on what needed to get done.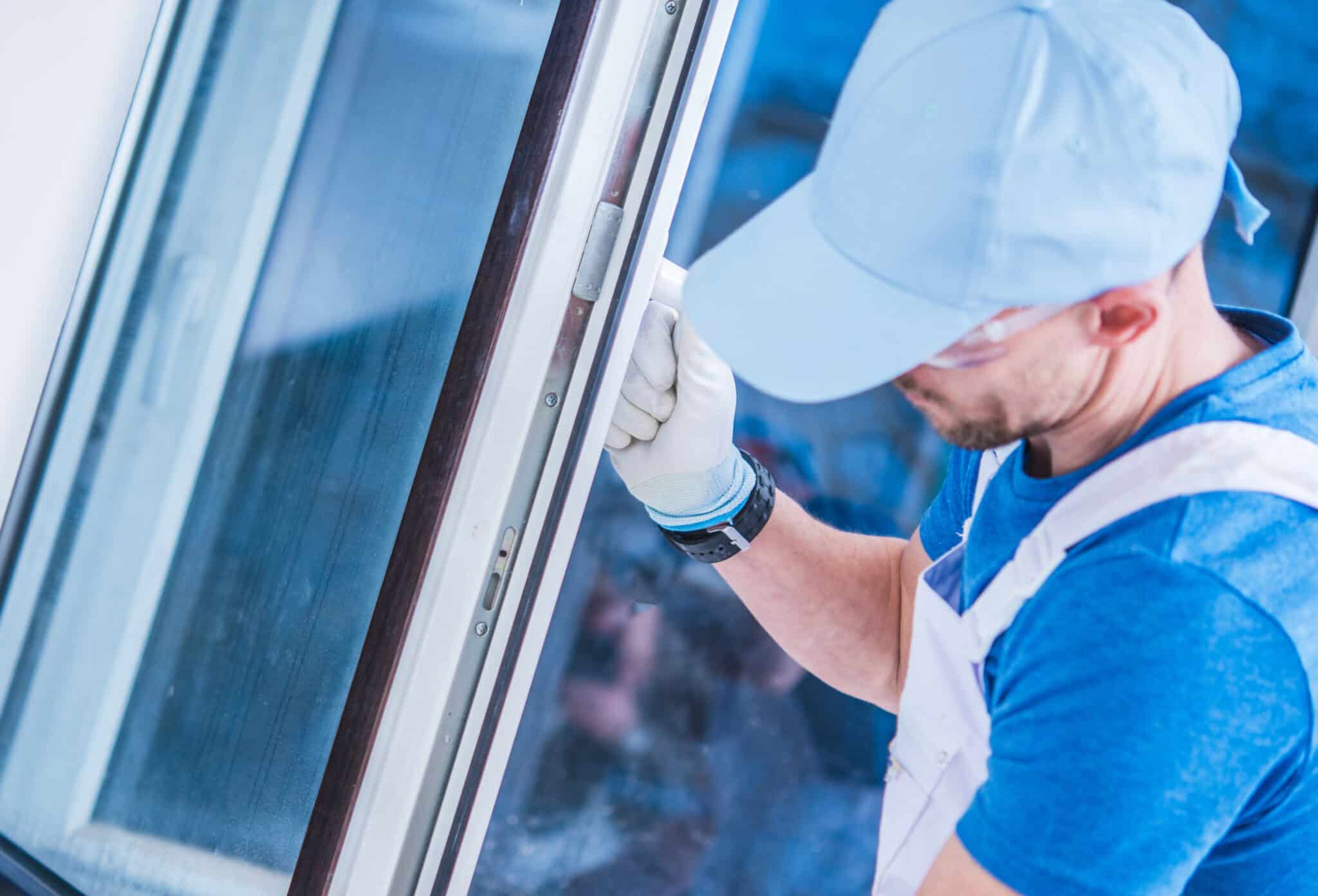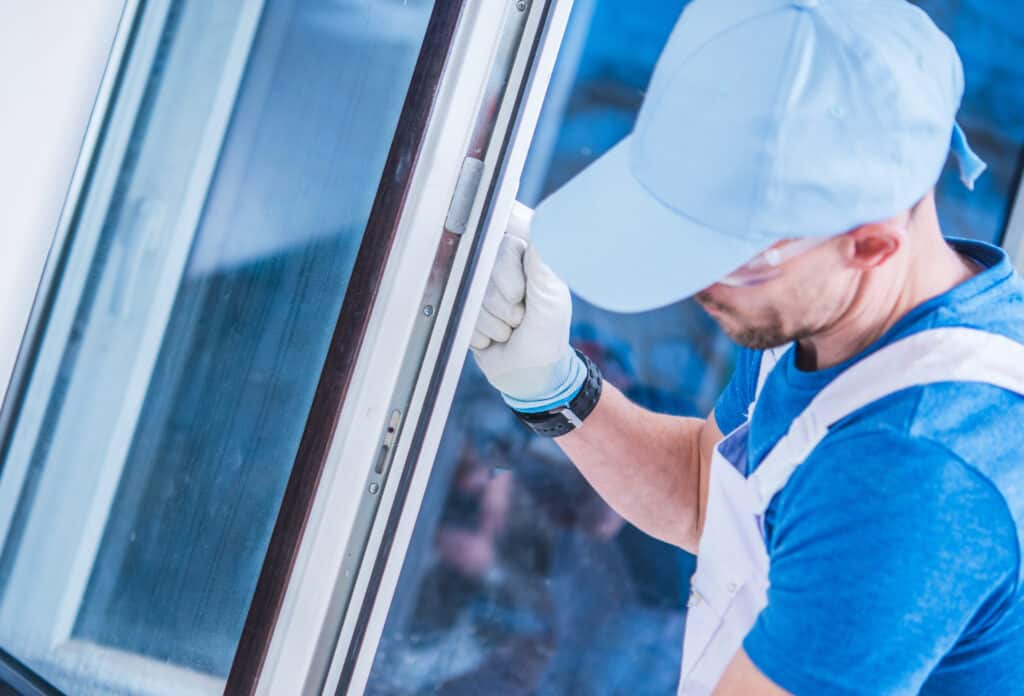 They represented the ideal in great customer service. I had a need; they provided options; they were thoughtful and diligent, and, most importantly, they respected my time and the money I was investing in their product and their installation service. They served my needs.
The one catch, and I was told upfront, was with regards to the delivery timeline. Apparently, like so many things in today's world, the supply chain issues trumped everything, and their delivery window was two to three times longer than usual which meant it would be twelve to thirteen weeks before they could install. Ugh. We were going to miss the cool spring air, at least in that one room, but the situation was outside of their control. Again, great customer service when it came to managing my expectations.
The customer journey or my overall customer experience, at this point, was off to a good start. There were a few bumps ahead, but I had been forewarned so I was prepared. I had also done my due diligence through social media and the customer feedback they had on their website and the overall team seemed focused on providing a great customer experience along the entire journey.
Two weeks prior to my expectation, I received a call that my windows had arrived early and fortunately their installation timeline didn't mimic their delivery timeline and they could be out the next day. We still missed the spring but an early delivery is better than a late one so I was thrilled to know we could finally open that one window even if it was just to play around with it like a new toy.
Both installing team members were pleasant enough. They focused on their work, stayed out of the way and did what they came to do. As with their predecessors, they provided a positive experience. So far, every single interaction was consistent with a quality, customer focused attitude.
But that's where the nice part of the story ends, and the slow degradation of my once excellent customer service began due to the inexcusable customer experience thereafter.
During the installation process one of the blinds broke. It happens. I wasn't upset. It wasn't like he did it on purpose. He told me the unit was old, showed me the broken clip and then proceeded to position the problem as if it were my fault.
"Your blinds are old," he said.
"Old?" I asked. So what?
"Well, this part broke because it was so old. It's not my fault," he stressed.
When he first told me it was broken, I honestly didn't care. Things happen and in the scheme of my concerns in life, replacing a window blind was not going to keep me up at night. But here he was, not only shirking his responsibility but trying to place the blame on my poor upkeep. What should have been an innocuous incident easily rectified turned into a bad experience that threatened the entire journey undoing all the good customer service and the good customer experience provided thus far.
"Listen," I reiterated. "Things happen. It's not a big deal. But the fact is, that blind wasn't broken when you started. You retracted it to remove it and when you tried to reinstall it, it broke."
"But it's old," he pressed, unwilling to concede his culpability in any way.
There was no point in arguing him. He didn't have any ability or authority to fix the problem. So, I called the company hoping they had a support team that understood the touch points that were part of the customer experience. It needed some customer care that would address the problem because they understood how to manage customer relationships.
"Oh, ok," the receptionist said. "I'll let someone know."
Wow. Those were confidence inspiring words. I didn't think she could have come across more disinterested had I told her there were weeds growing in between the cracks of their walkway. She was clearly lacking in any understanding of customer experience management.
Two days pass. No call.
I called back.
"Oh, sorry," the same girl said. "I'll have someone give you a call. What was your name again?"
Hmmm. I just spelled it out for you.
I repeated myself doing my best not to let my irritation come through in my voice and (probably) failing.
"Oh, right. Ok. Someone will give you a call."
Click.
Ok. I thought. Now what do I do?
I already paid them, in full, assuming they would do the right thing. My natural cynicism hadn't completely crushed my willingness to believe businesses still wanted to meet if not exceed their customers' expectations. Plus, we're talking about less than $100 to replace the blind so in the context of the $3K+ I spent on the windows, this didn't seem like enough money to compromise the customer relationship or adversely impacting a positive customer experience.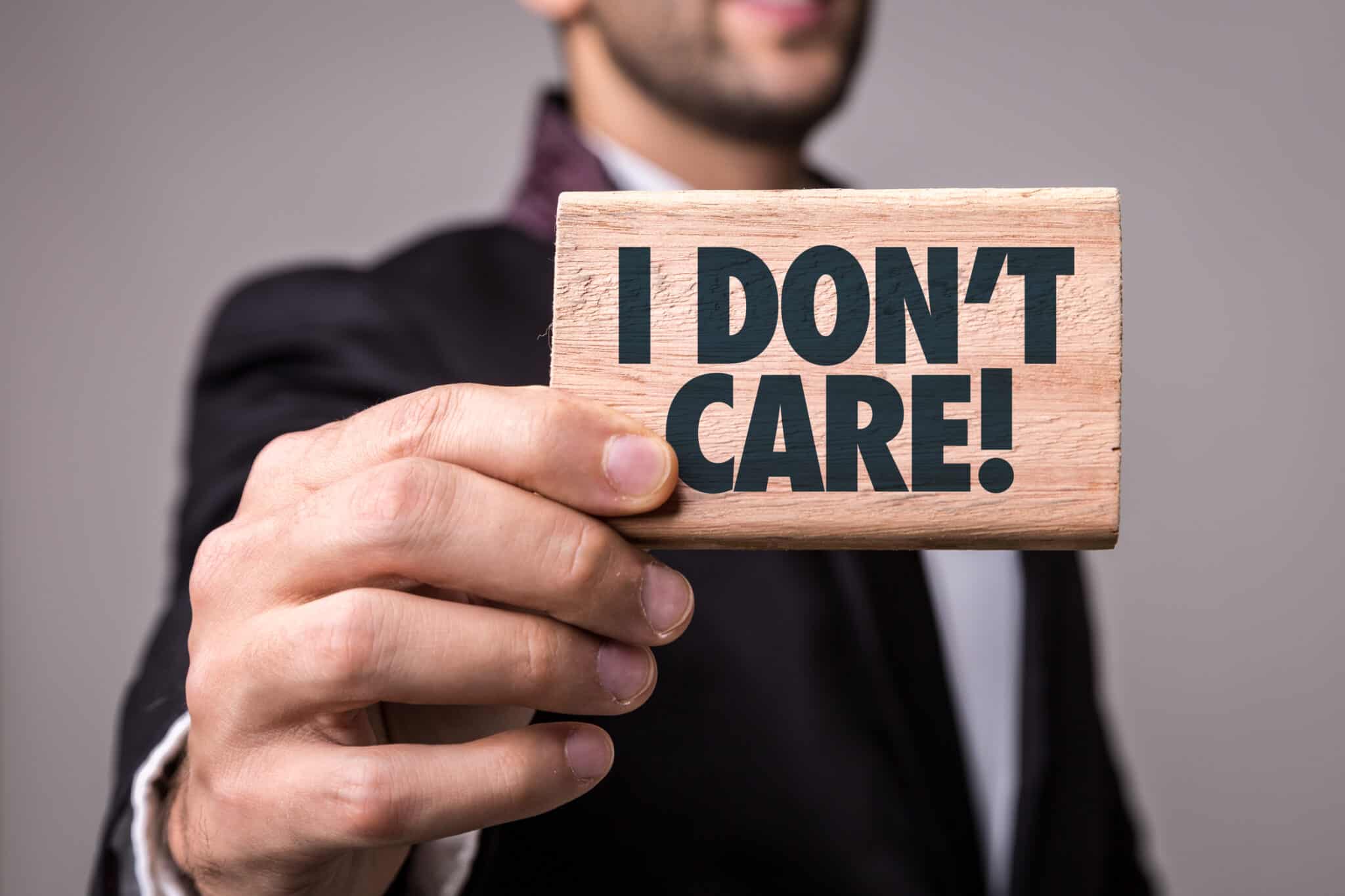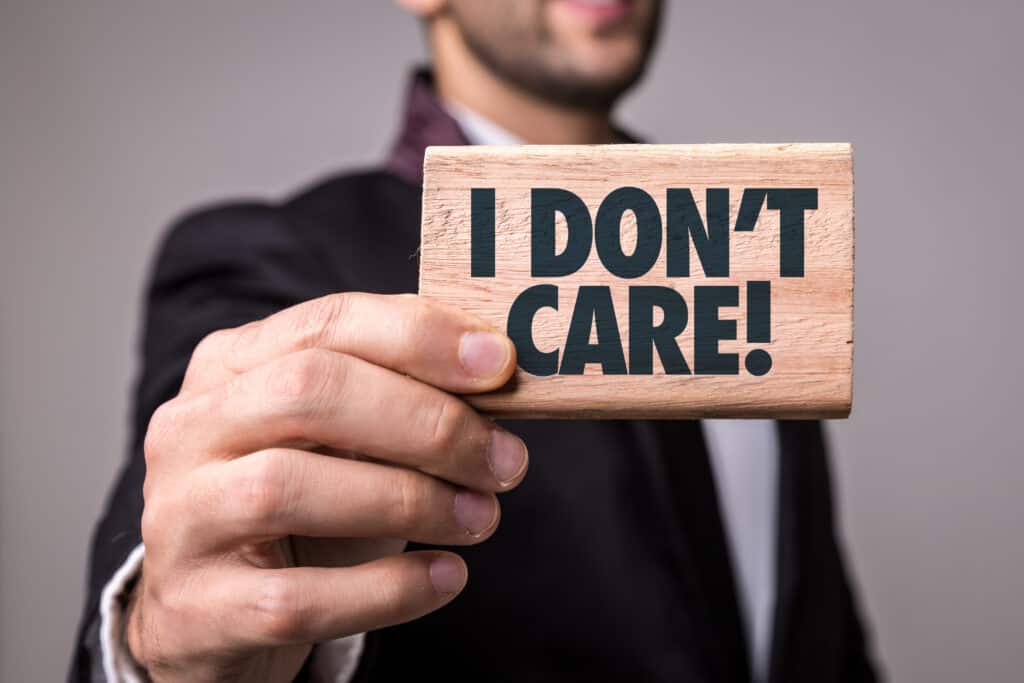 She didn't present as a "true" customer service representative trained in managing customer's perception of any situation, but the apathy was perplexing and, at this point, made me angry. It wasn't because the installer broke the blind but because, at every interaction, no one seemed to care. Not only did the installer imply that it was my fault, but their receptionist couldn't even remember my name after talking to her twice. If there was a customer satisfaction score involved, they were both sitting pretty at a big, fat, zero.
I finally receive a phone call only to be told there's nothing they can do.
"What?" I asked. "So, you're ok with coming into someone's house, breaking something and telling them it's their problem?"
"Well, in paragraph whatever, section whatever, of your contract…"
And she began to read me the fine print.
"So, it isn't our responsibility if your blinds are old," she said.
Wow.
"We can replace the clip, but it probably won't match," she kept going.
"Hold on," I tried interrupting, but she wouldn't stop talking. She continued to tell me how experienced and competent her installers were, their lack of responsibility, my responsibility as the homeowner, the terms of the contract, etc. etc. and completely ignored me until my frustration got the best of me and I started talking over her.
"So, you take no responsibility for the fact that your installer broke my blind? None whatsoever?" I asked.
"We normally charge people to remove the blinds, but we didn't even do that," she said. "We didn't charge you for the work."
"Oh, so you did me a favor?" I laughed.
It was clear she came into the conversation with the intent of not replacing the blind and armed herself with details to ensure I understood that the situation was my fault not only because of the age of the blind but because I made them remove the blind even though I had not paid for that service. She had no intention on hearing me out and no intention of making me, as her customer, feel heard, understood and minimally, respected. She came into the conversation without any consideration of basic customer needs.
If we were to chart the overall customer journey, I would put big, pink (I love pink) stars at the places where the customer service was excellent but the entire customer experience itself would be a thick, black line that would veer off the page into oblivion.
Now, I don't believe in the adage that "the customer is always right" but I do believe that every customer should be heard. Even if a customer is wrong, it is my responsibility, as a business owner, to listen first then decide how best to proceed. Maybe the customer is wrong but maybe the resolution is one the keeps that person a customer and potentially an advocate; it's worth it to me to find out. That is my philosophy and our customer experience strategy.
The situation remains unresolved, and I don't hold out any hopes that it will be resolved to my satisfaction. I have to find a way to be okay with that. In the age of vindictive behavior, I'm balancing my urge to lash out over social media but my disdain for social media has kept me from taking that step. I'm hoping they recognize they are a commodity service that can be replaced by any number of their competitors and if they want to stay in business they need to understand the customer journey is exhaustive and the overall experience reflects on their entire organization.
What does that mean for you? I don't promise that everything we do at Craft Room Time is perfect. But I do promise that if you ever have a problem with any of our products or services, we will listen, you will be heard.
How can I help you today?
Michi