As it gets near to the holidays I started thinking about gifts for co-workers.  I had seen some potholders at my local Dollar Tree so thought that would be a good place to start – everyone needs a potholder after all – whether it is for the cookies, the turkey, mashed potatoes or the cookies (did I say cookies twice?) you can never have too many!
Supplies:
-Optional:
–Professional Grade Steam Iron
I started by searching in Cricut Design Studio images and came across some fabulous designs.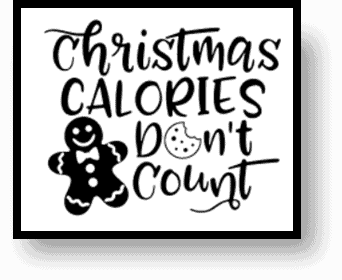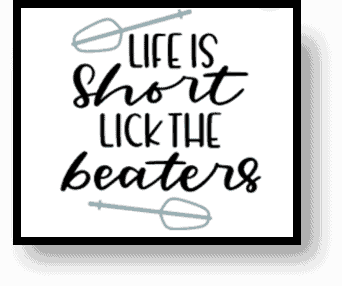 Decorating potholders is a simple craft. Simply select the images and size them to the size of your potholder. For mine this was about 5 inches x 5 inches.
As these are potholders I used iron-on vinyl. I decided to do some in white and some in glitter (mostly because I ran out of white iron on) but, of course, use whatever complements the postholders you've chosen.
I cut these on the Maker, ensuring that I mirrored them before cutting (this is one of those things that everyone forgets at some point but the good news is that when you select "Iron on" as a material, design studio now reminds you).
Be sure the shiny side is down on the mat and let the cutting begin! Weeding was a little harder than with regular vinyl (could be my eyes too) and I used my light pad to help. Don't strain your eyes! Leave that for too much egg nog!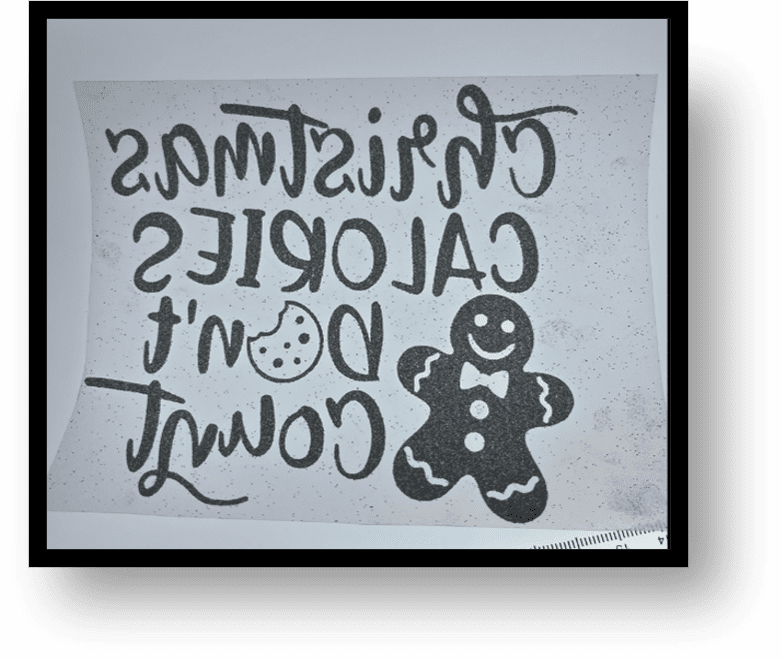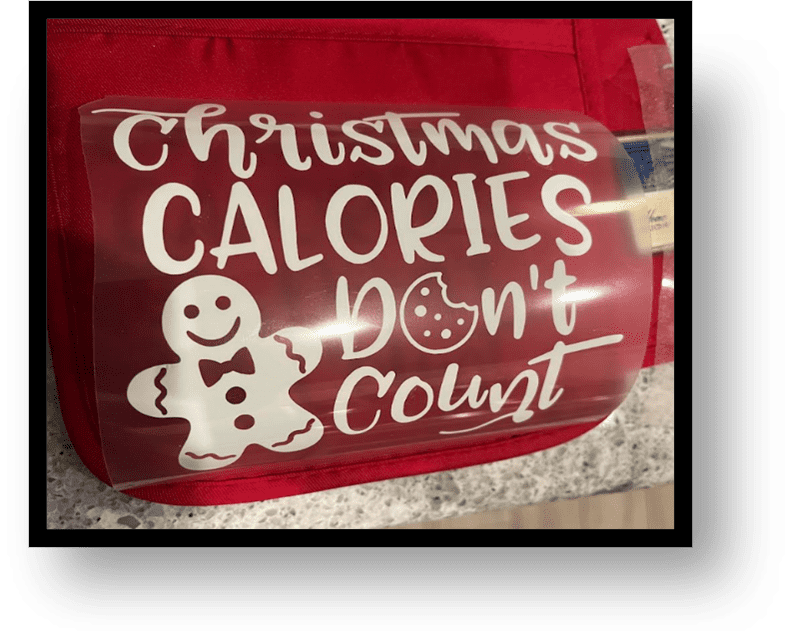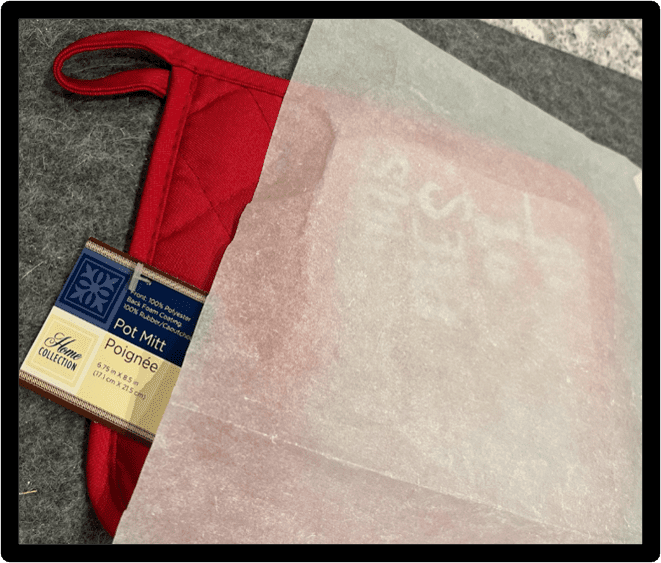 I do own a Cricut Heat Press Mini but for this project I decided to just use my iron.
Make sure you cover your design before you put the iron on it though (I used regular parchment paper). I tried using a dish towel once but the vinyl didn't get hot enough. Learn from my experience!
And just like that…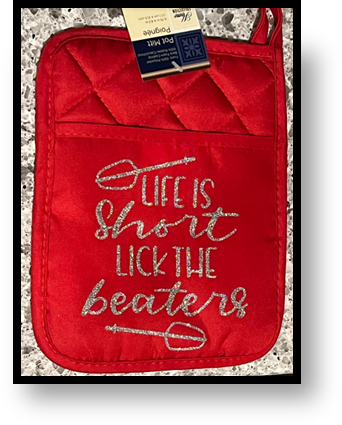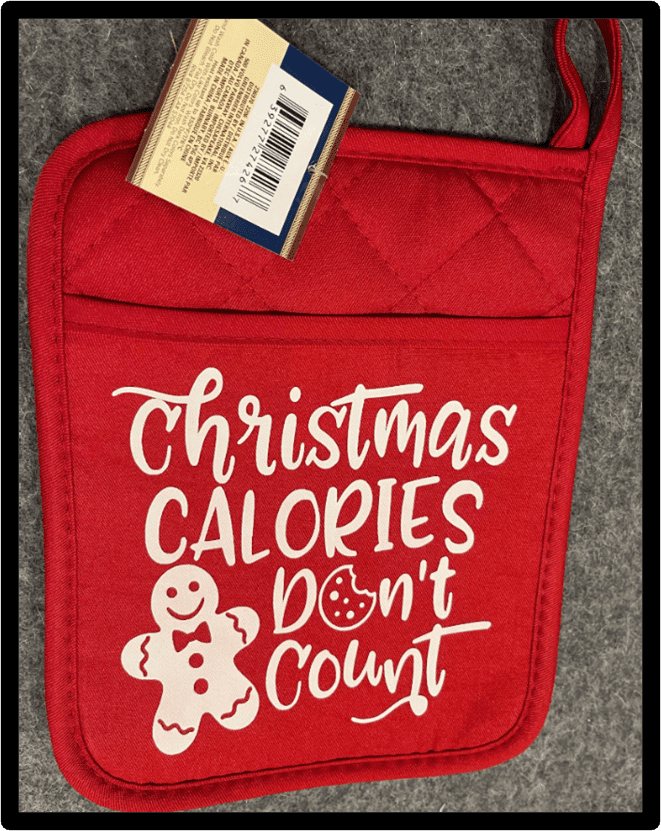 I hope you enjoy this simple, easy but very useful project!
Happy Crafting!