Don't you just love the colors of flamingos? They are so pretty and the birds themselves look so elegant standing on one leg in the water. After seeing them in Florida, I could not keep myself from making a Free Layered Flamingo SVG to share with you all!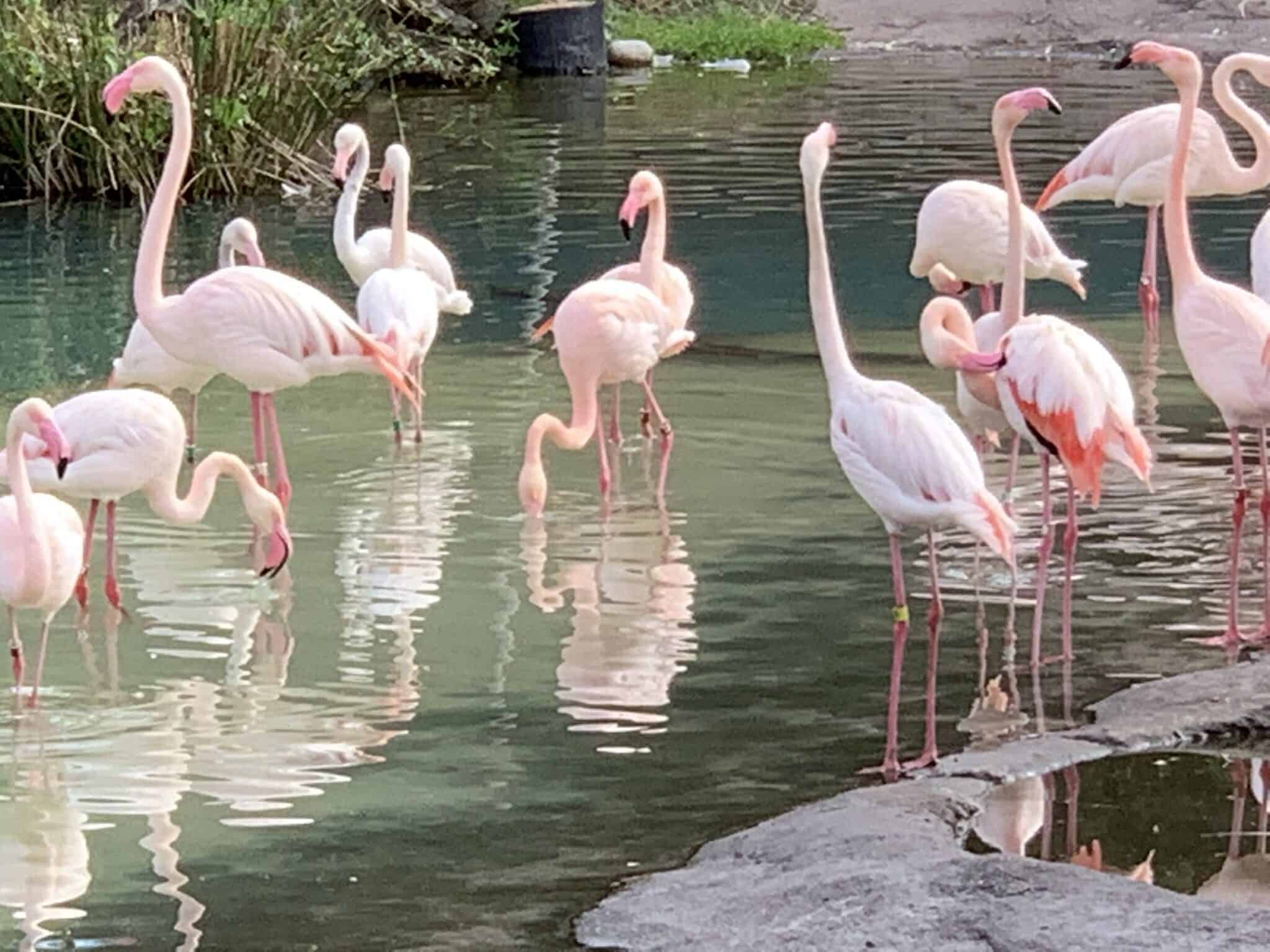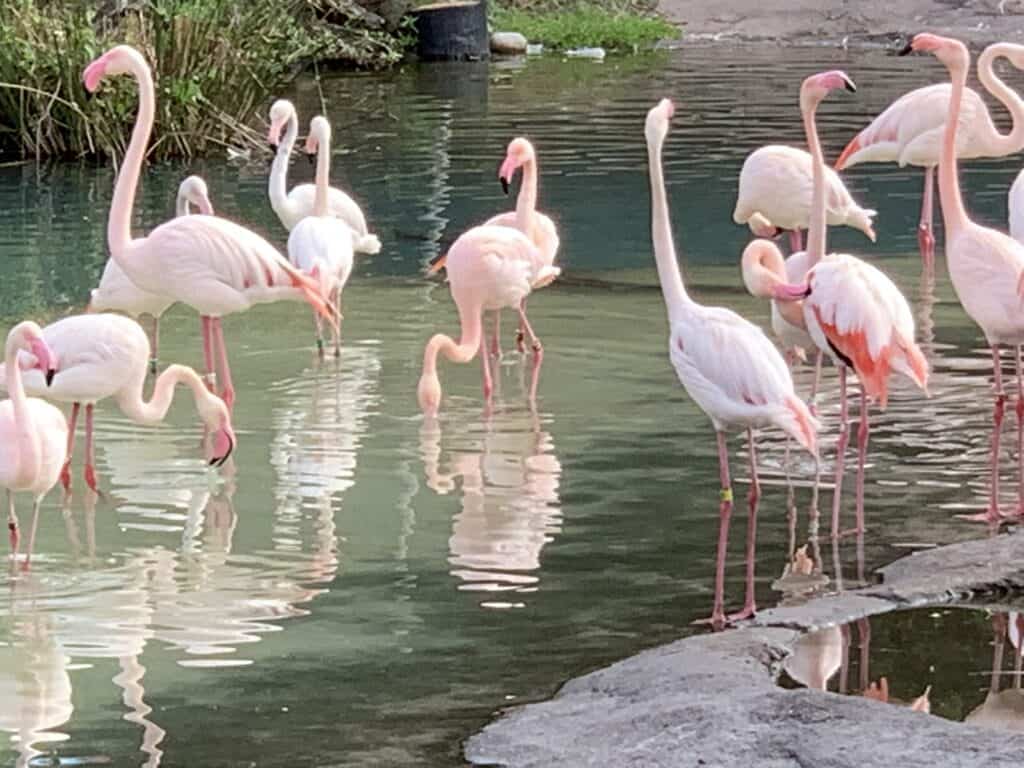 These photos were taken in the Magic Kingdom Wild Animal Park this past January. They were so pretty!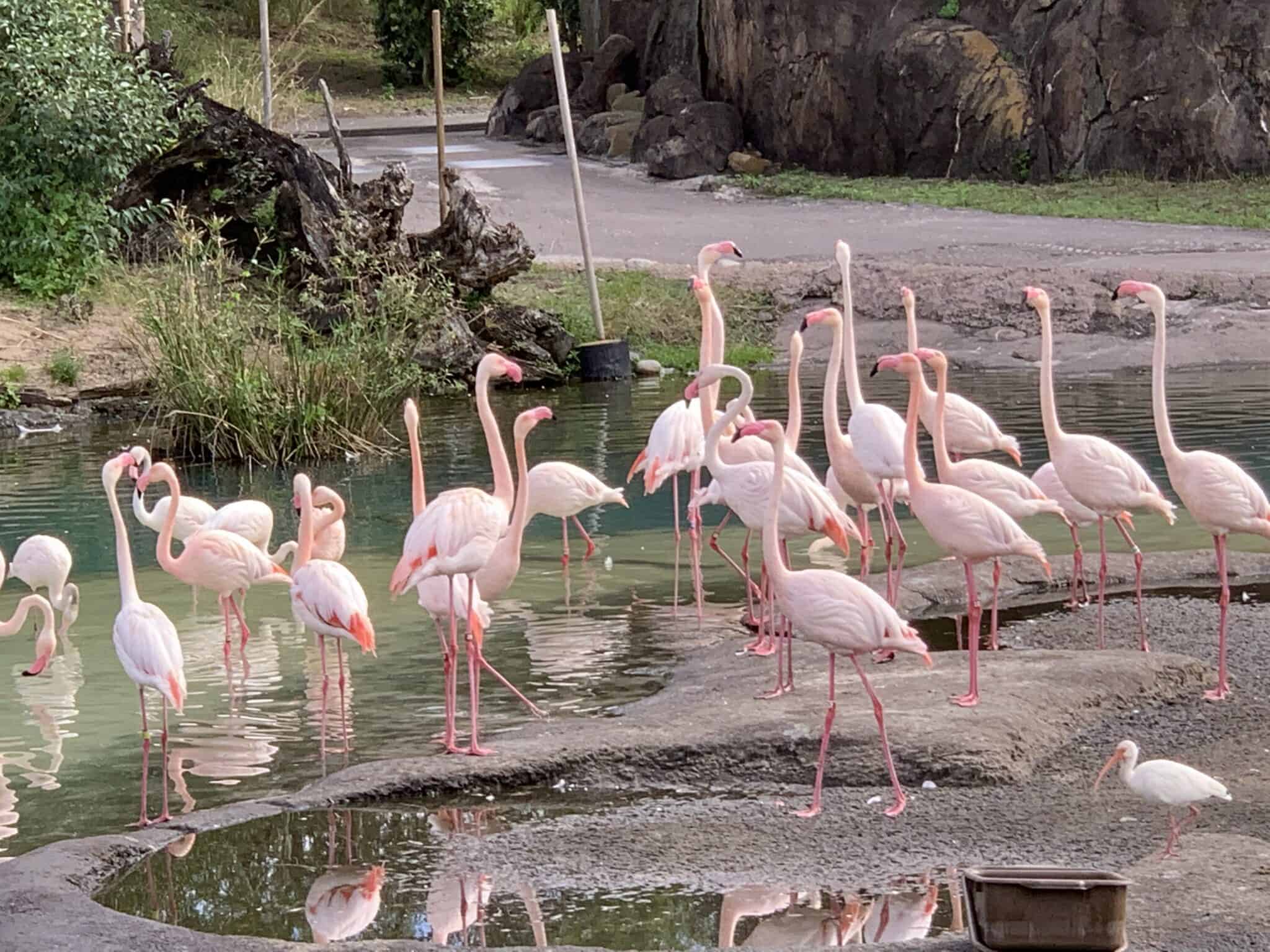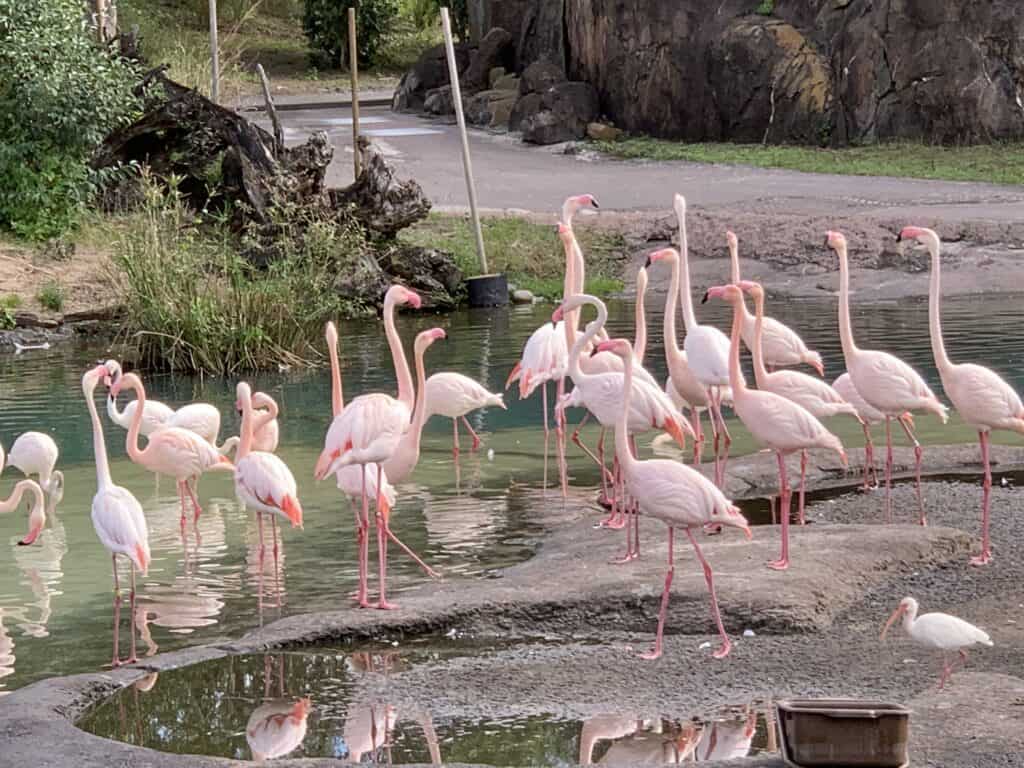 It was a perfect day to catch the colors and the water was pretty clear as well. I love the reflections of them in the puddles.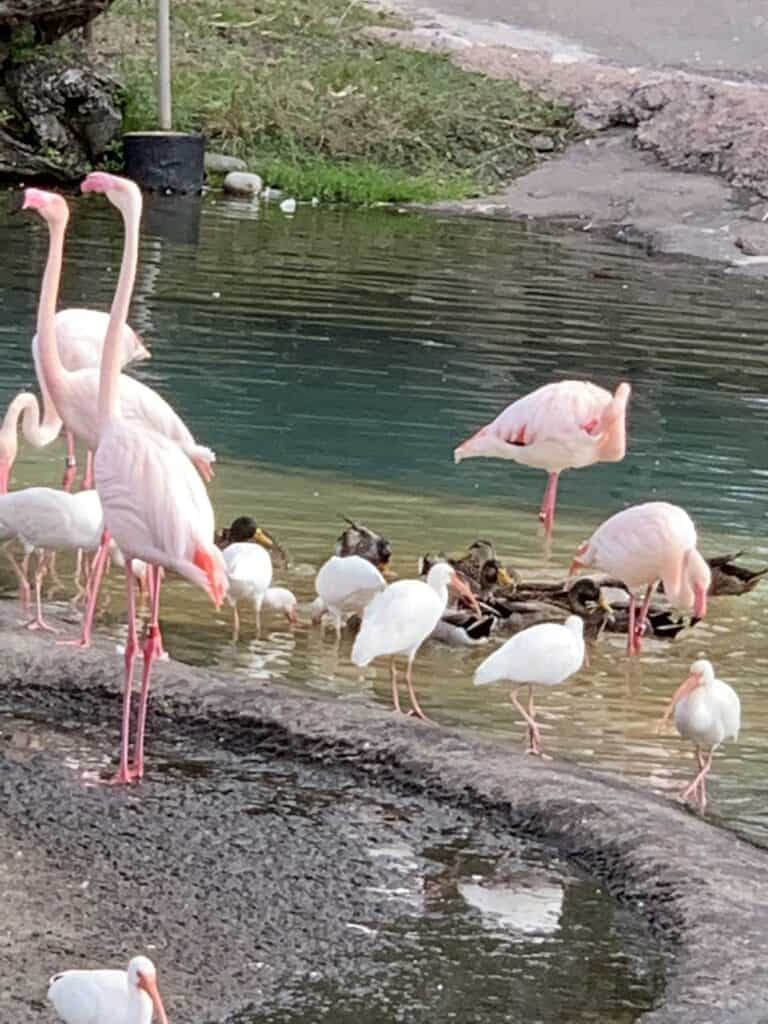 All the birds were enjoying the water that day!
So to honor my beautiful flamingos, I created this Free SVG for you!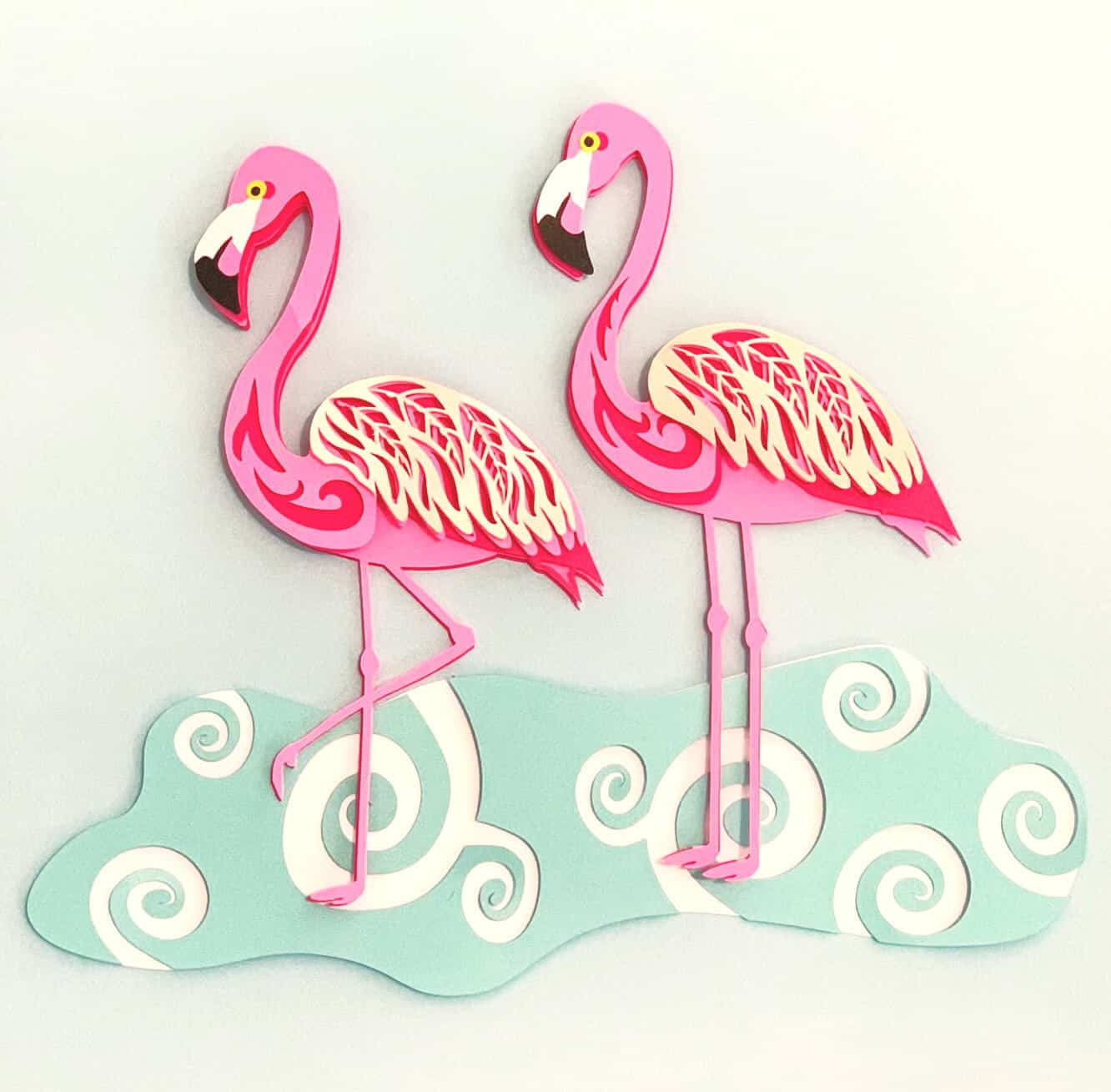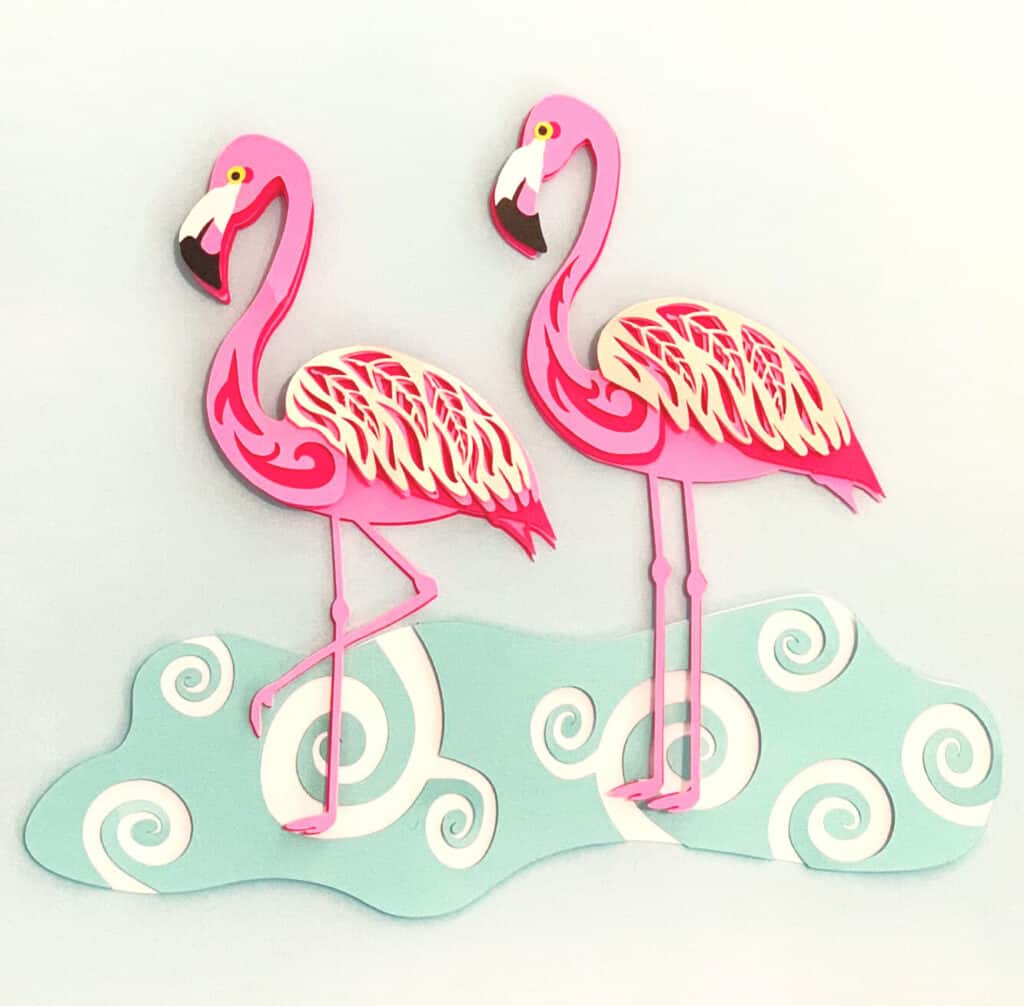 Aren't they cute? I made them layered as well! Adds more intrigue to them.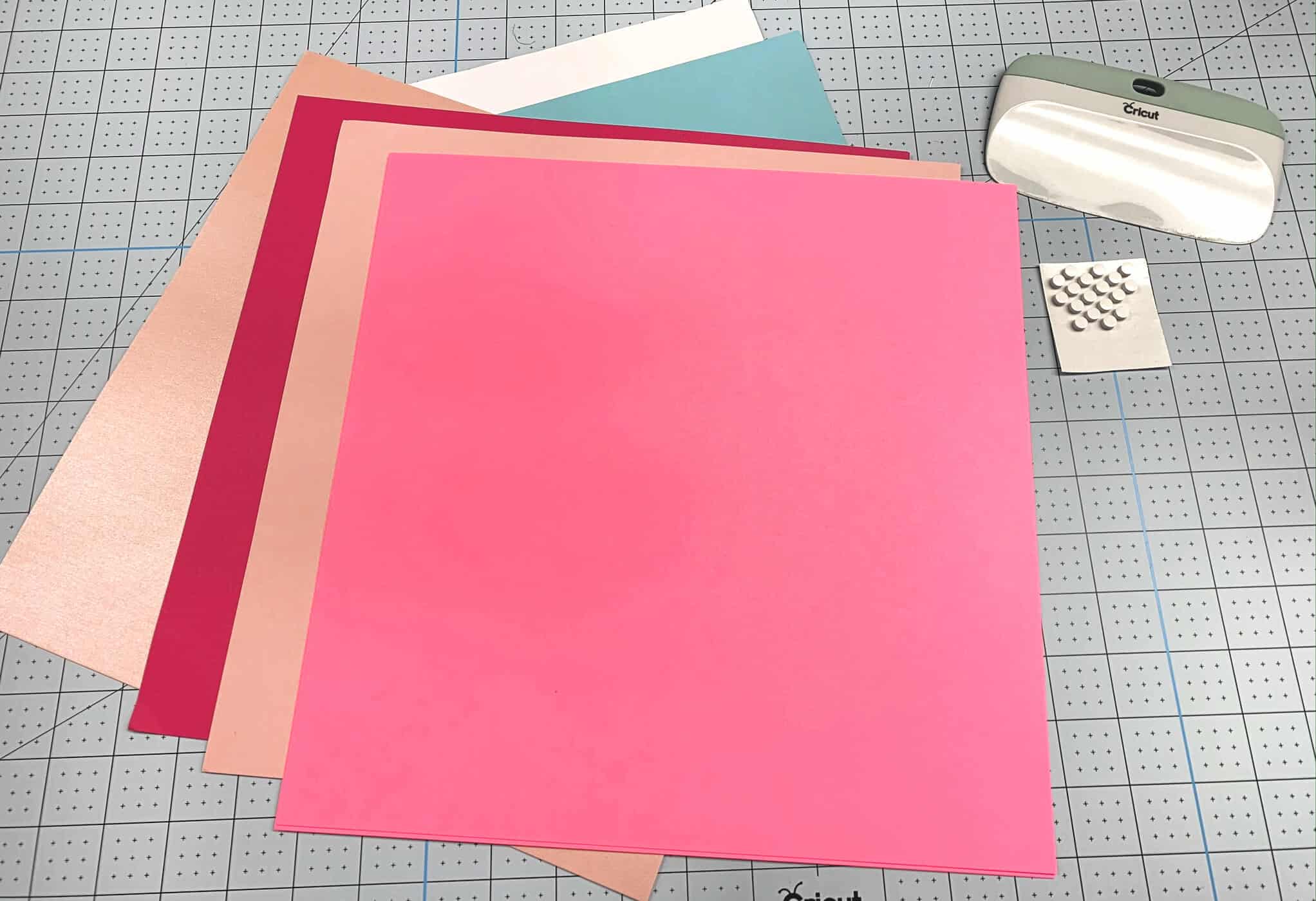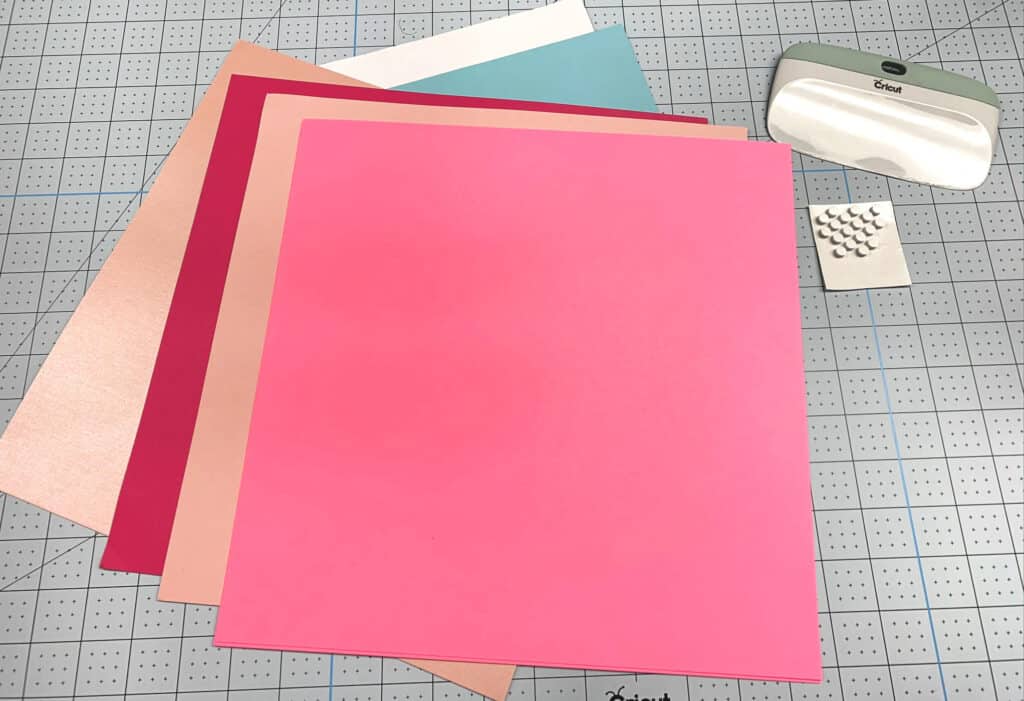 supply list for Free Layered Flamingo SVG
steps to creating the flamingos
Once you have downloaded the free flamingo file, open design space and upload the SVG file. For complete instructions on how to do this check out this post: How to Download and Upload SVG Files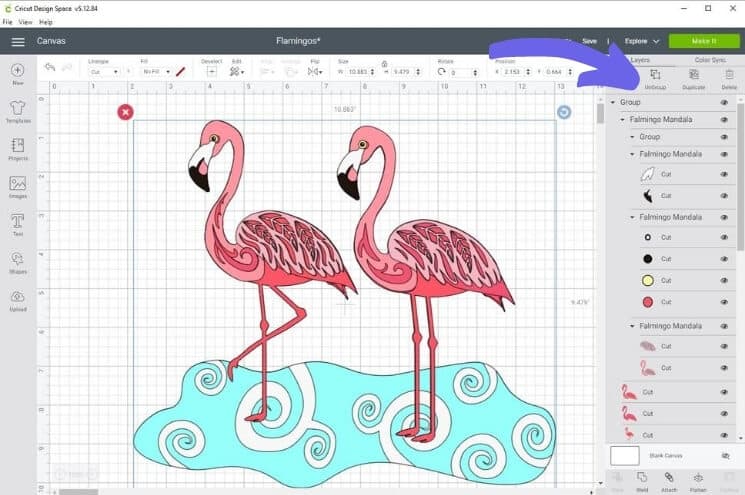 Once the file is uploaded to Design Space, you will see they are grouped. Depending on if you want to cut the whole project at once, you can leave them grouped or you can ungroup and then choose what you want to cut first.
The Flamingo with the bent leg is a little smaller then the one with straight legs (female and male) so it maybe easier to cut one, then the other. You can also resize them to be bigger or smaller. If you make them smaller, the intricate cuts may cause some issues depending on the cardstock you use.
I cut them on 85 lb cardstock with the very top wing layer in pearlized cardstock and used the blue mat. I used the setting for 80lb cardstock as well.
Depending on your color choices, you may want to change the colors on the layers so they cut on one mat for the same color. You can see that there are 4 different pinks in the photo above. To change them to cut on one mat of one color or another, you need to select the piece on the side and change the color by selecting the same pink for all.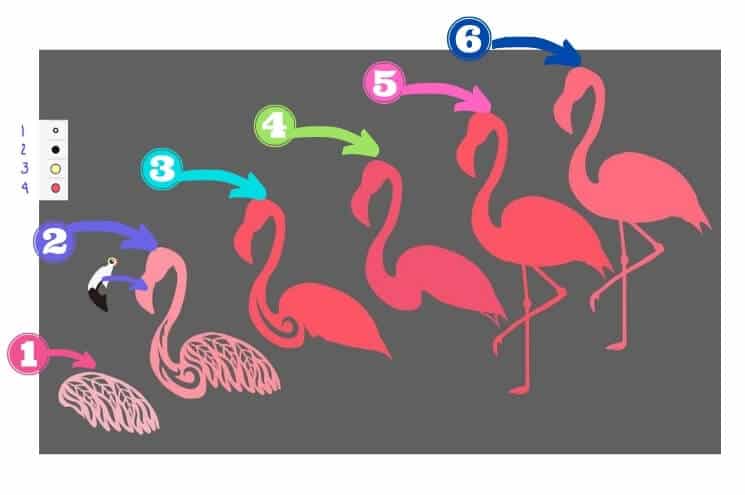 Then assemble the flamingo as shown above and in the short video below.
I hope you like making the flamingos! They are so pretty! We plan to hang them in Cristina's new home in her retro pink and black bathroom! Picture is of the bathroom from previous owners. So a before picture for sure! Once we get it decorated, I'll post and After picture with all the flamingos!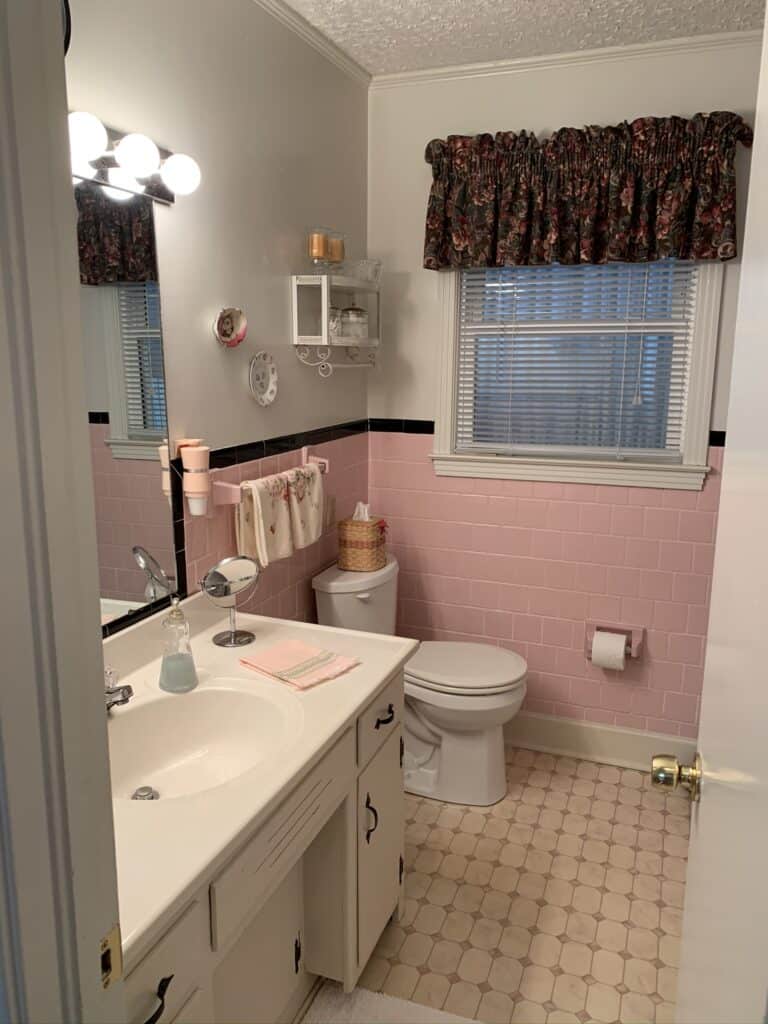 Pin it for later: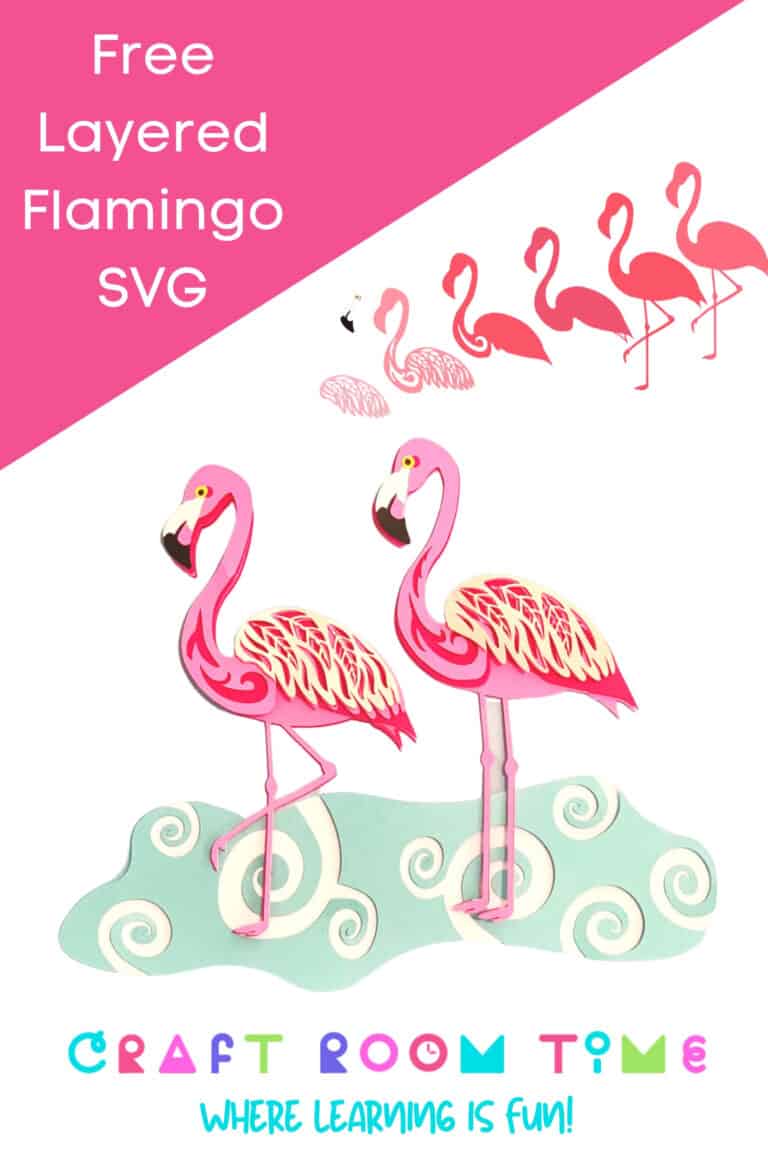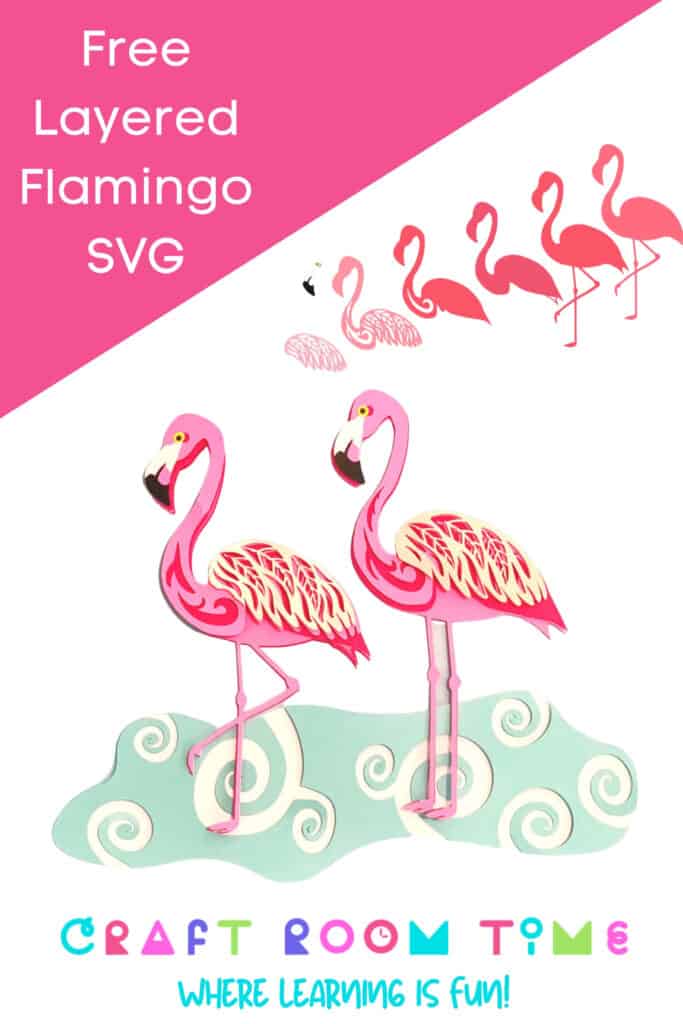 For more layered SVGs check these out:
Butterfly Layered Mandala Free SVG
3d layered mandala enjoy the ride bicycle
Potted Cactus Plants Free Layered Mandala SVGs
How to Make a Layered Mandala in Cricut Design Space