Welcome back to our Sublimation Printing series! In our previous posts, we've covered a wide range of sublimation topics, from mastering color management and troubleshooting to advanced design techniques. Now, it's time to elevate your sublimation projects by delving into the world of specialty inks and finishes, which can add unique textures, effects, and visual appeal to your creations.
Beyond the Basics: Specialty Inks
While standard CMYK sublimation ink is versatile and capable of producing vibrant prints, specialty inks can take your designs to a whole new level. Here are some specialty inks you can explore: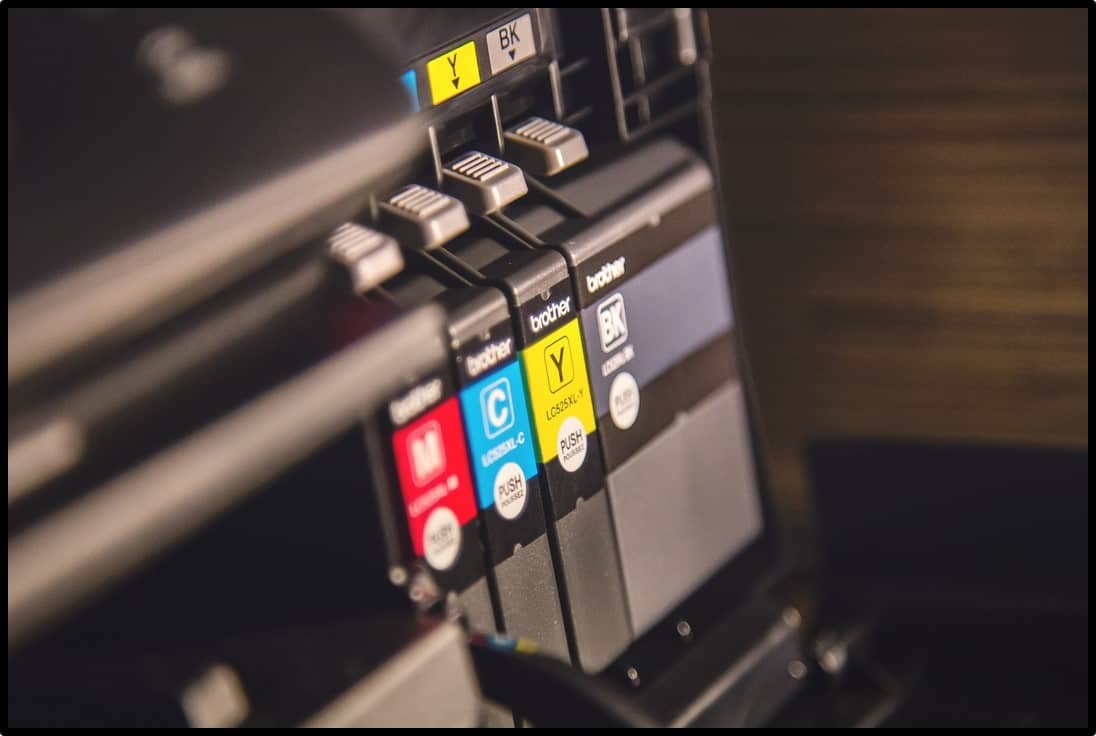 1. Metallic Inks
Metallic inks contain reflective particles that create a shimmering, metallic effect in your prints. They are ideal for adding a touch of luxury and elegance to your designs, making them perfect for:
Invitations and Greeting Cards: Create eye-catching wedding invitations or greeting cards with a metallic sheen.
Award Plaques: Design stunning award plaques that exude prestige and sophistication.
Art Prints: Enhance art prints with metallic accents that catch the light.
2. Fluorescent Inks
Fluorescent inks are known for their vivid and neon-like colors. They can make your designs pop and are excellent for projects such as:
Custom Apparel: Create attention-grabbing t-shirts, activewear, and accessories with fluorescent accents.
Promotional Products: Design promotional items that stand out at trade shows and events.
Art and Posters: Add an electrifying element to your art and poster prints.
3. Glow-in-the-Dark Inks
Glow-in-the-dark inks absorb and store light, emitting a soft glow in the dark. These inks are perfect for:
Kids' Apparel: Craft fun and playful children's clothing with glow-in-the-dark designs.
Nighttime Safety Products: Create safety gear, such as reflective vests and patches, that enhances visibility in low-light conditions.
Decorative Items: Design unique home decor items that add a touch of magic to any room.
Special Finishes for Added Appeal
In addition to specialty inks, you can enhance your sublimation projects with special finishes that provide texture, protection, or unique visual effects:
1. Sublimation Embossing
Embossing involves raising certain parts of the print to create a tactile texture. You can use sublimation embossing for:
Business Cards: Craft elegant business cards that leave a lasting impression.
Stationery: Elevate your stationery designs with embossed elements.
Custom Labels: Add a touch of sophistication to product labels with embossed details.
2. Sublimation Spot Varnish
Spot varnishing involves applying a glossy or matte coating to specific areas of the print to create contrast and visual interest. Consider spot varnishing for:
Photography Prints: Enhance your photography prints with glossy highlights that draw attention to specific details.
Brochures and Catalogs: Create marketing materials that stand out with spot-varnished logos and graphics.
Packaging: Elevate your product packaging with spot-varnished branding elements.
Application Techniques
Using specialty inks and finishes requires specific application techniques. Here are some tips to ensure successful results:
Temperature and Dwell Time: Specialty inks and finishes may have different temperature and dwell time requirements. Follow the manufacturer's guidelines closely.
Design Considerations: Adjust your designs to accommodate specialty inks and finishes, ensuring they complement the overall aesthetic.
Testing: Always conduct test prints to fine-tune your application techniques and achieve the desired effects.
Advanced Sublimation Projects
Now that you're familiar with specialty inks and finishes, embark on advanced sublimation projects that showcase their unique capabilities:
Metallic Wedding Invitations: Craft exquisite metallic wedding invitations that dazzle with shimmering ink accents.
Fluorescent Activewear: Design high-performance activewear with fluorescent ink designs that shine during workouts.
Embossed Art Prints: Create art prints that not only captivate the eyes but also engage the sense of touch with embossed details.
By exploring specialty inks and finishes in sublimation printing, you'll open up a world of creative possibilities and elevate your creations to new heights. In our next post, "Custom Sublimation Product Ideas," we'll provide inspiration and ideas for unique sublimation projects that you can explore and adapt to your own creative vision. So, stay tuned for more exciting insights into the world of sublimation printing!
Happy Crafting!