Feeling very patriotic this Memorial Day weekend. How about you? We created this really beautiful shadow box Eagle and Flag 3D Mandala for Cricut Design Space with the beautiful eagle design by Cindy Duke from Cricut Explore, Maker and More.
We've been isolated with the 2020 pandemic for over 2 months now and it's given a chance to do all kinds of mandalas, but my favorite so far is the Eagle! My hubby was in the USMC for 24 years, and when my daughter, Cristina, put this shadow box together, I have to say, it brought a tear to my eyes.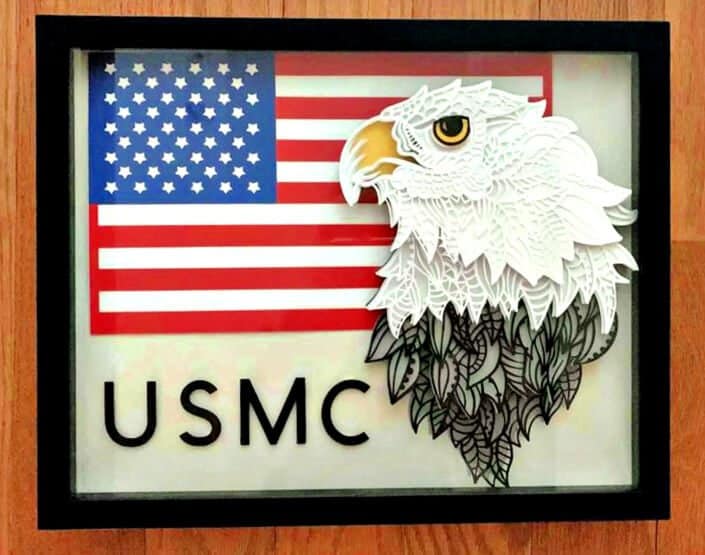 Eagle and Flag 3D Mandala for Cricut Design Space
How and where to get the eagle mandala
In order to create this beautiful project, you will need access to Cricut Access for Cricut Design Space. It is a monthly or annual subscription and can be cancelled at any time. There are a few projects that we show you how to make using files inside the program so even if you sign up for one month and then cancel, you can get all these projects within that month! Cindy also sells her design on Etsy! Check out her shop here!
YOU CAN GET THE EAGLE PROJECT BY JOINING THE FACEBOOK GROUP Cricut Explore, Maker and More. (CLICK ON IT AND IT WILL TAKE YOU THERE!). Then once you are accepted to the the group, go to the files and open 3D Mandalas/Zentangles. (see picture below) The file links and full instructions are there for creating the Eagle. Cindy also sells her design on Etsy! Check out her shop here!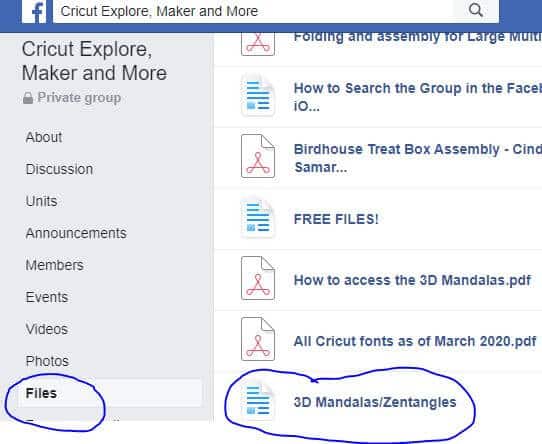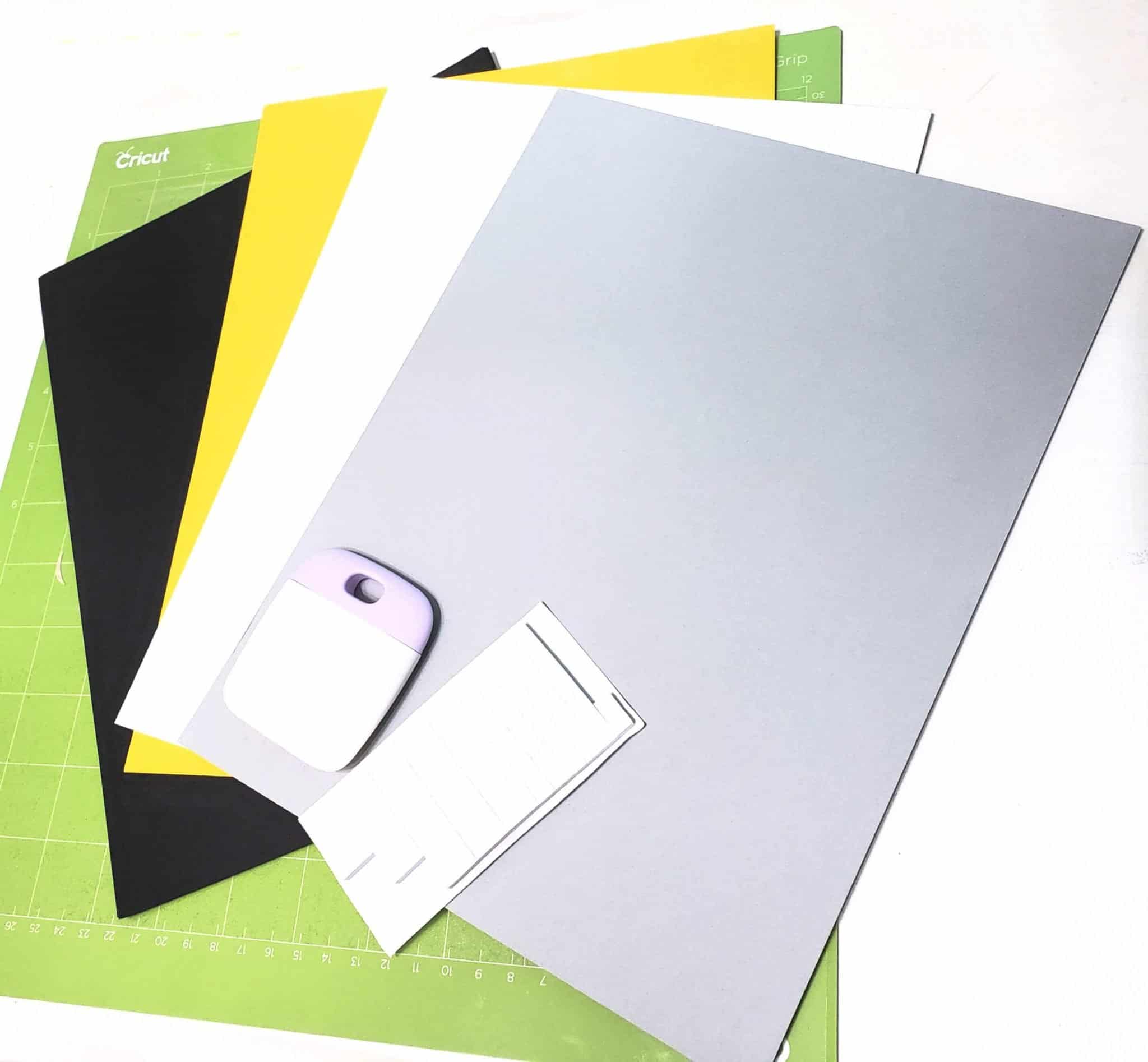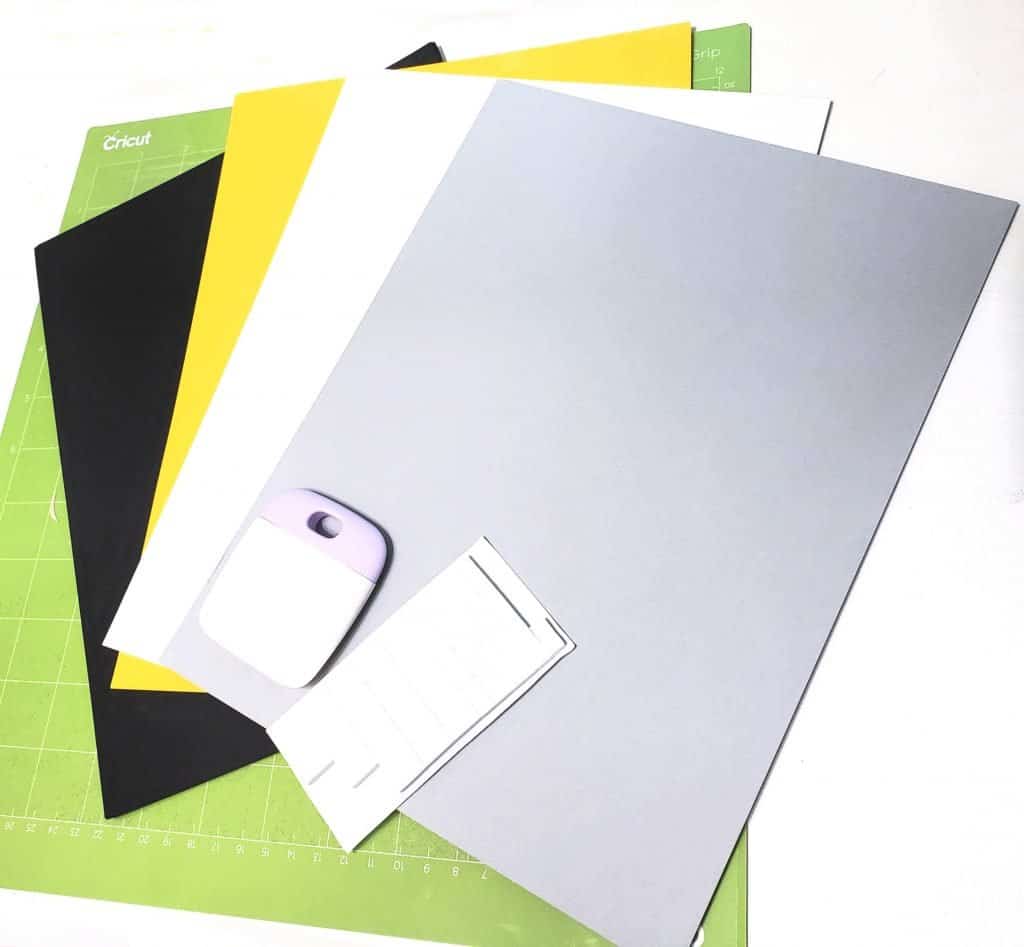 Supplies: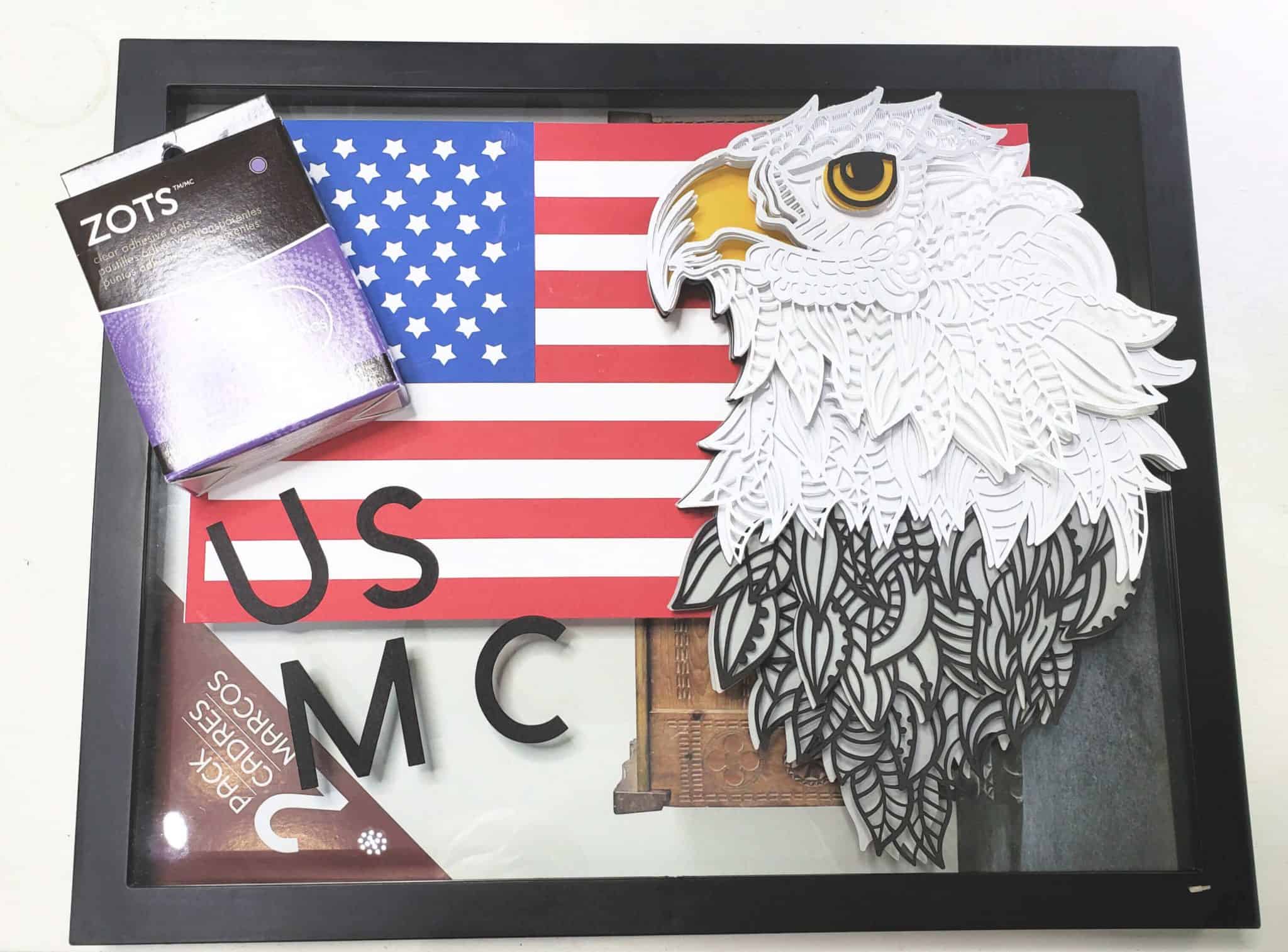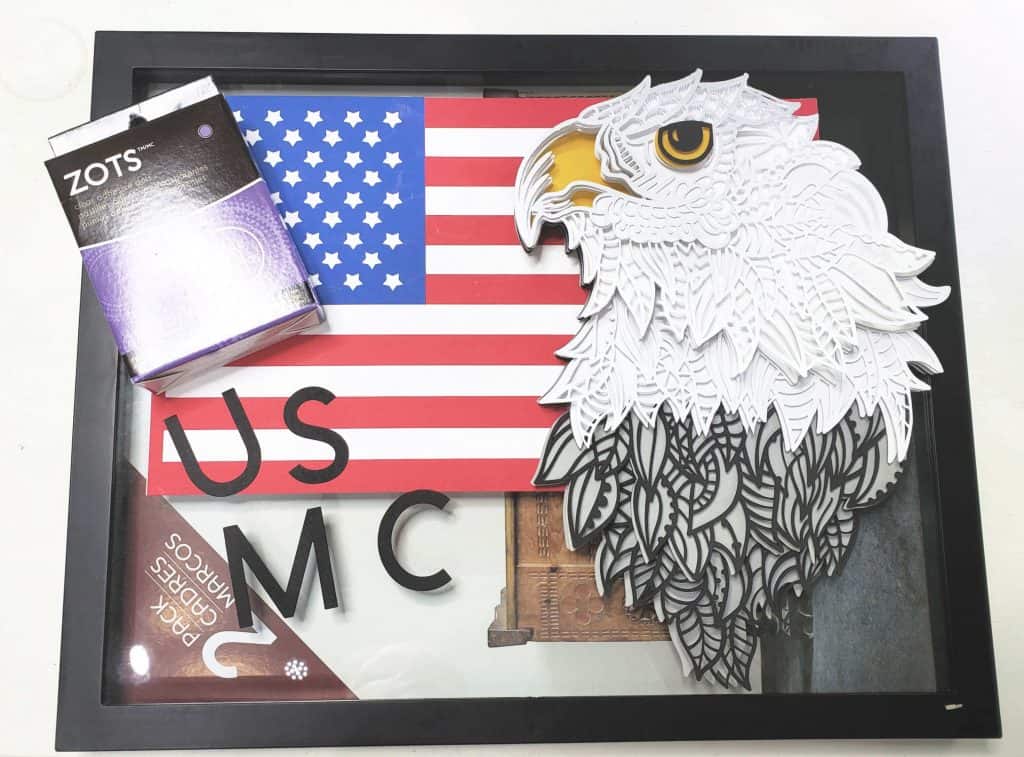 Here's How we created it: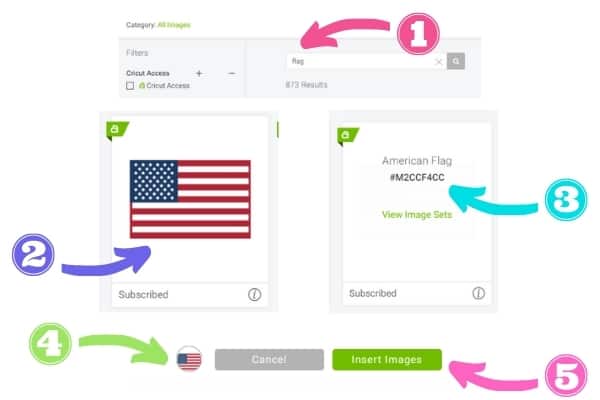 To get the American flag, go to Design Space and click on Images
Type in Flag to search
Find the flag
Or type in the Code for the American Flag M2CCF4CC
Click on it and it will appear at the bottom
Click on Insert Images.
Once you have it on your canvas, it is already layered and will cut the layers separately.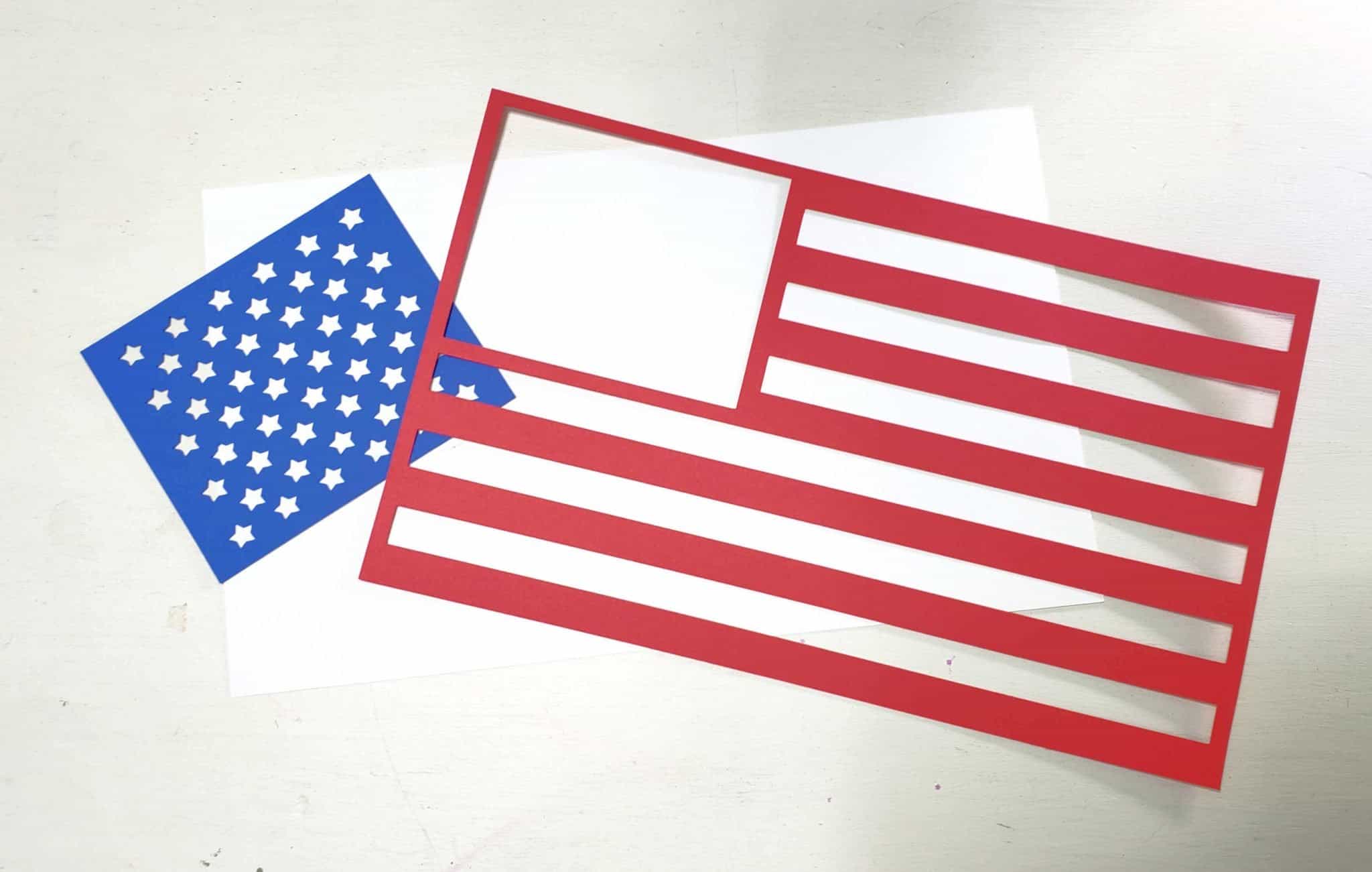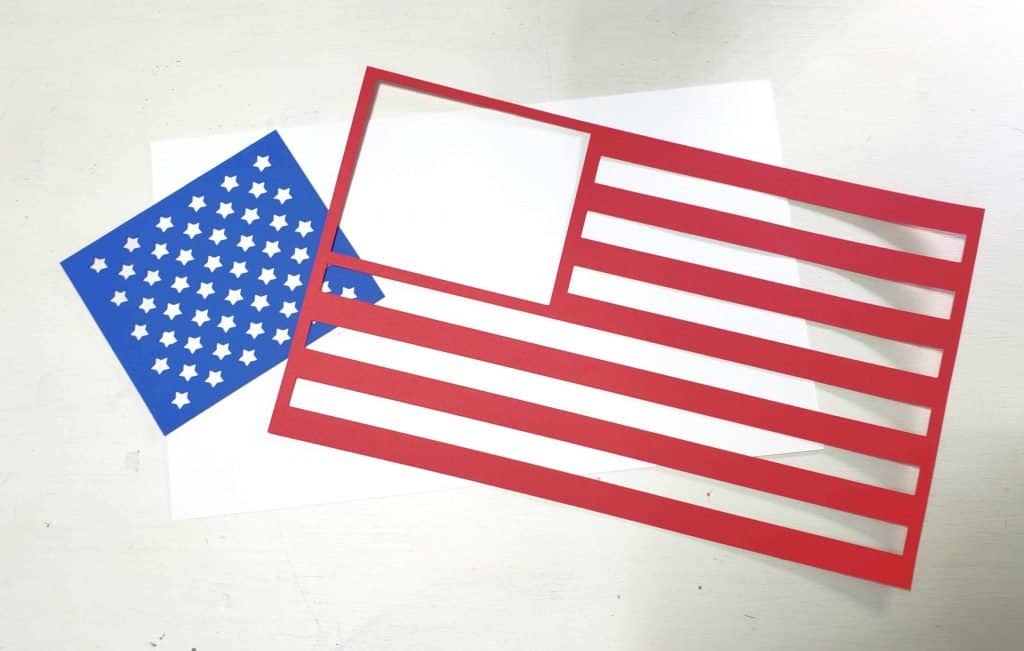 Cutting the flag out is the easiest part! This was mean to lay flat so glue the stars to the back of the flag and glue to back of shadow box using the foam stickers. This gives it a little lift. Then cut all the eagle parts.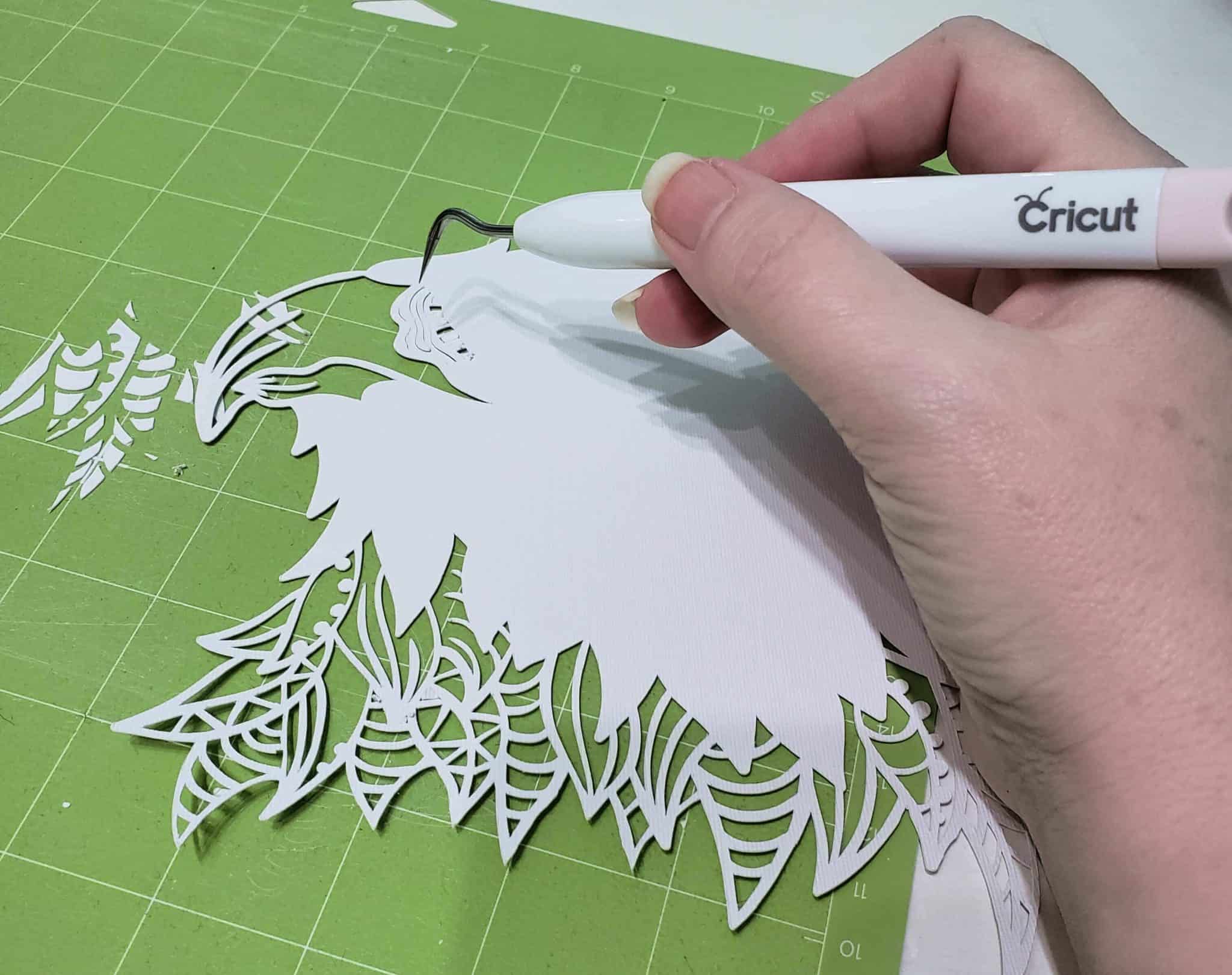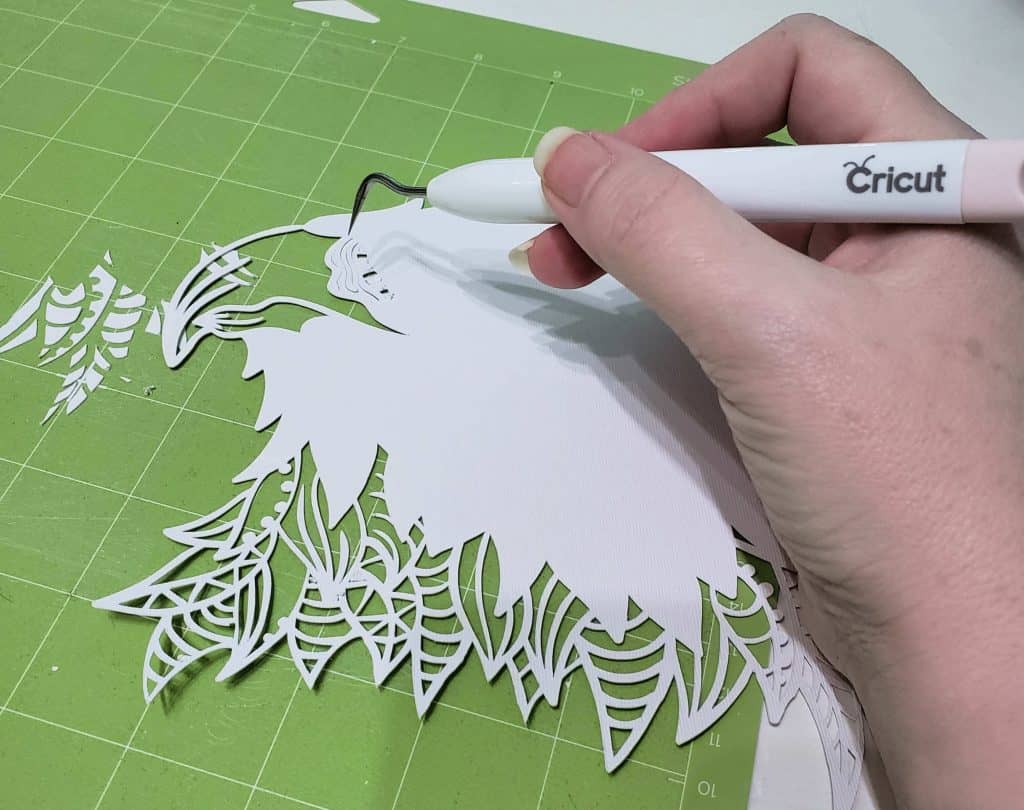 There is a lot of weeding so take your time. Grab a cup of coffee and go to it!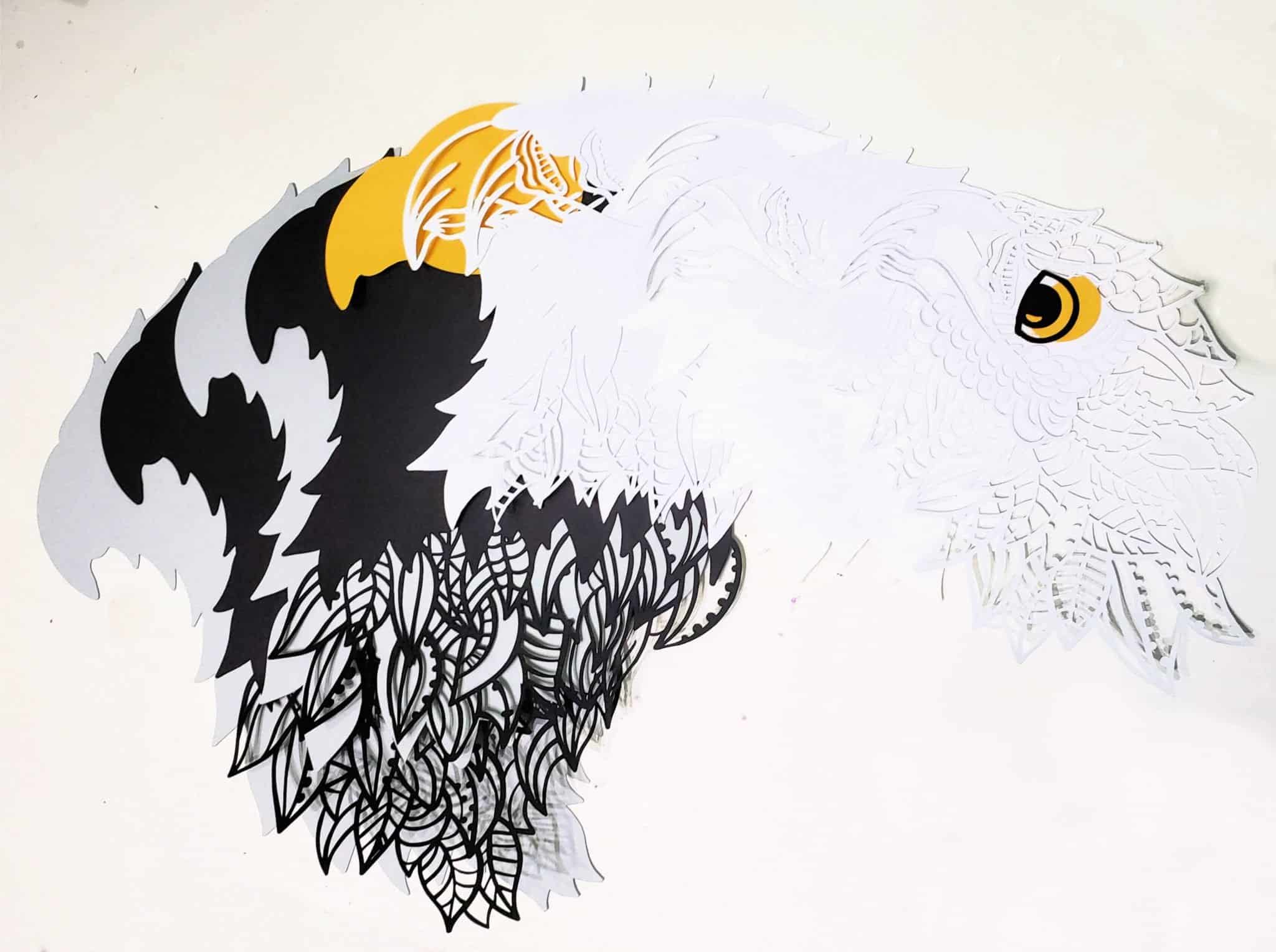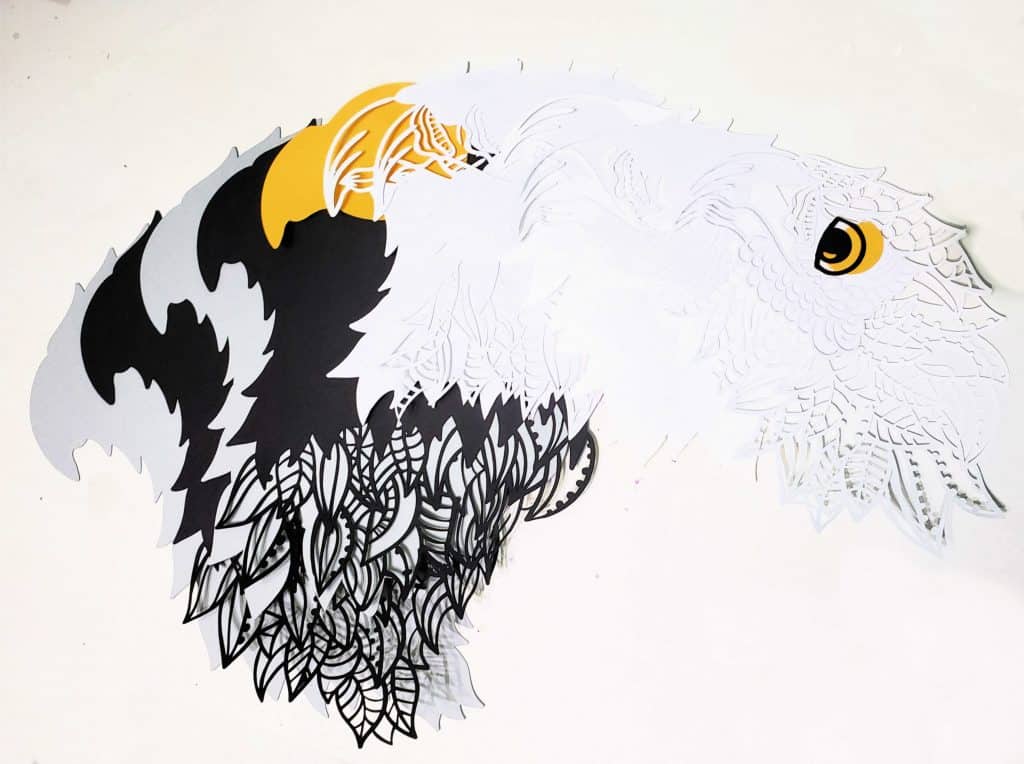 Once you have it all weeded, it's time to start layering using the zots for small areas and the foam for the larger areas. It's is easiest if you apply the stickers to the back of the part laying on top of the other part. Otherwise you may put the stickers in a place that will be seen. You can see in the photo above, the order of the layers.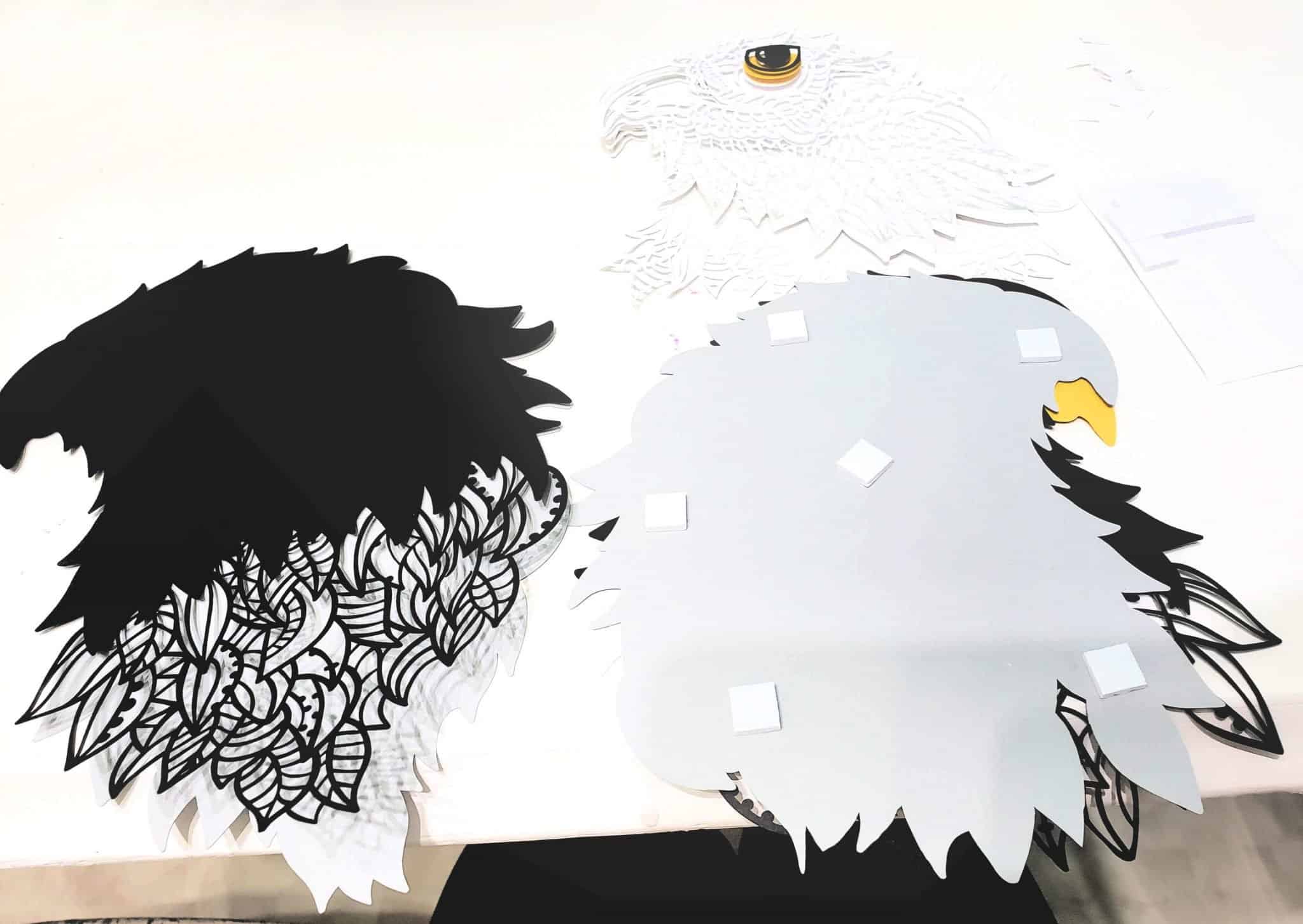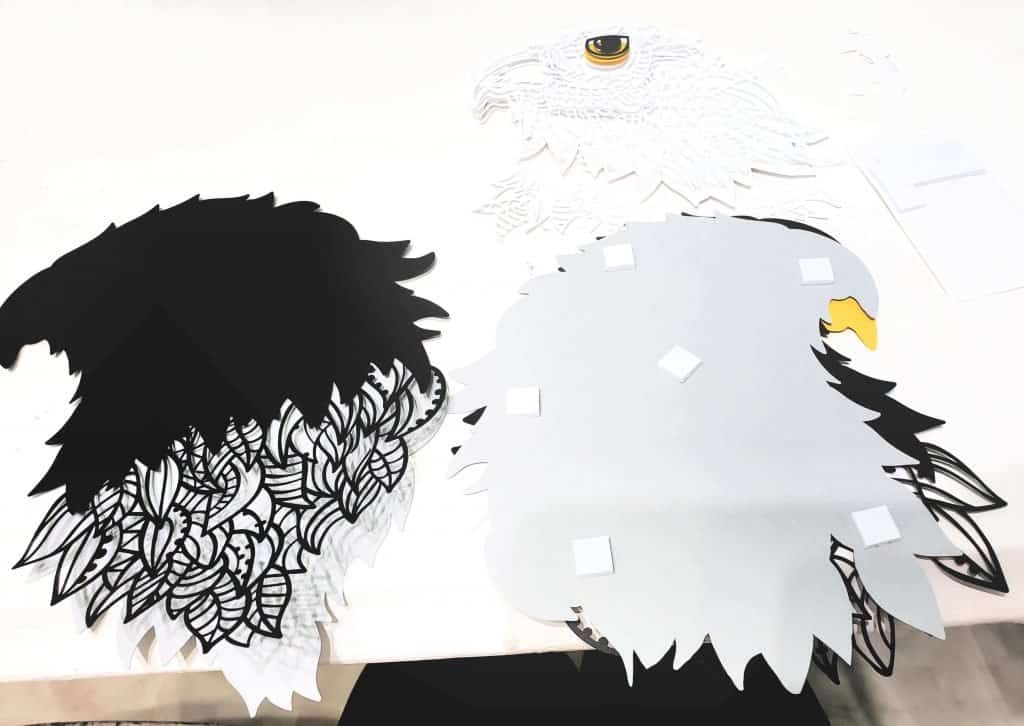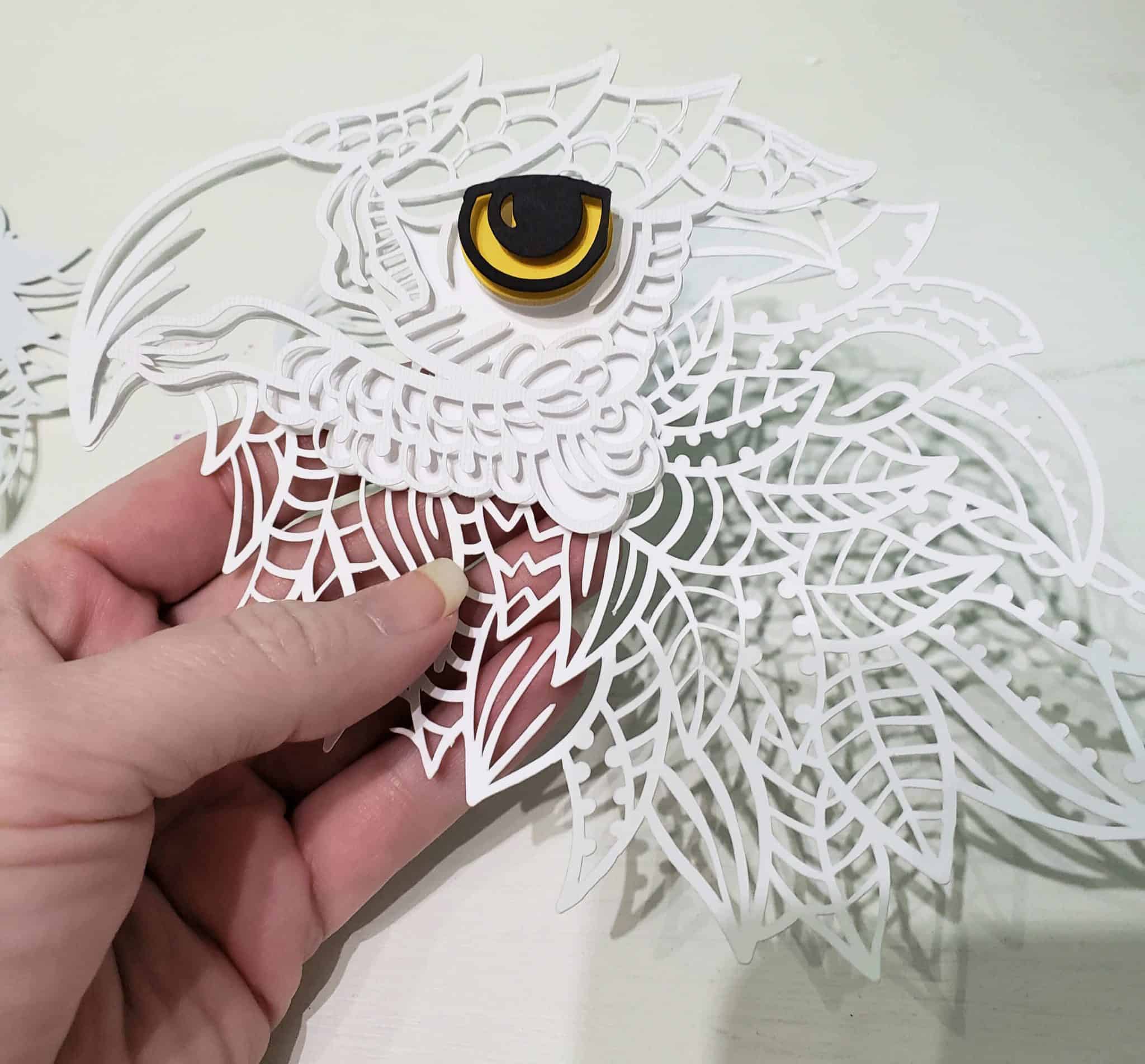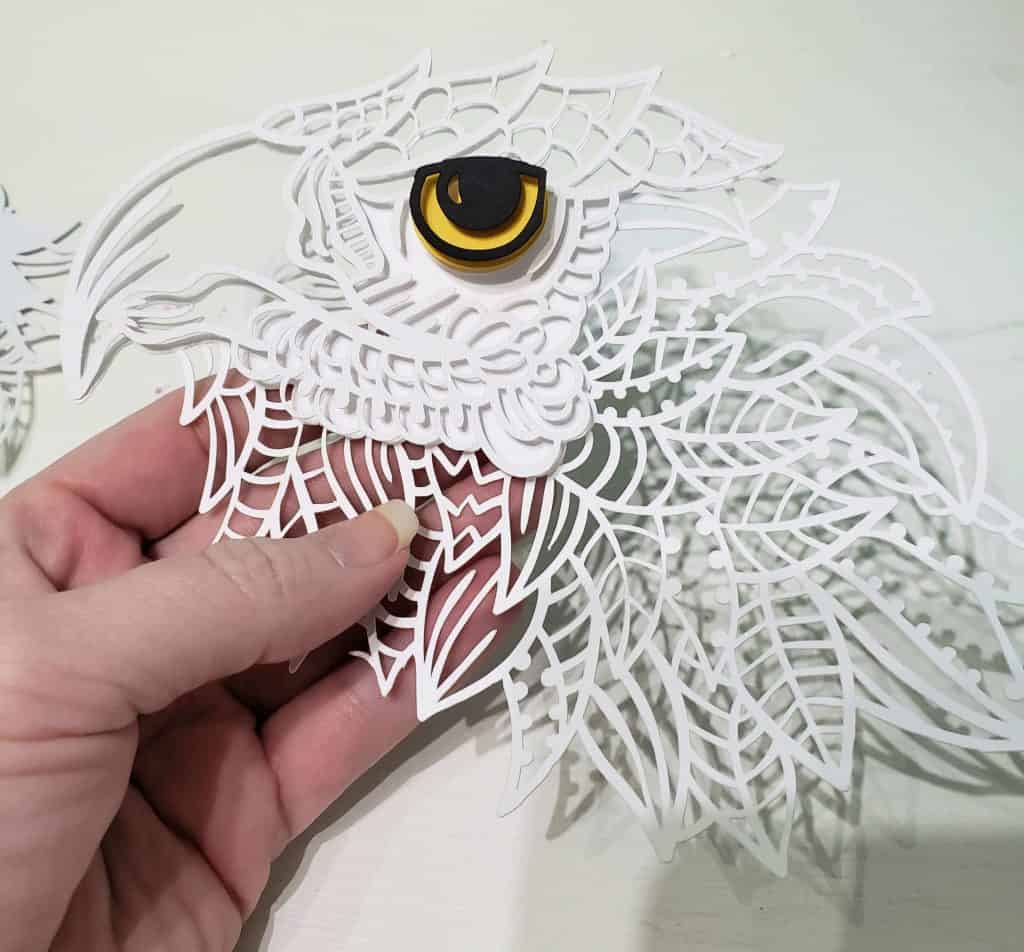 I love how the eye pops! Be sure to use that small piece behind it.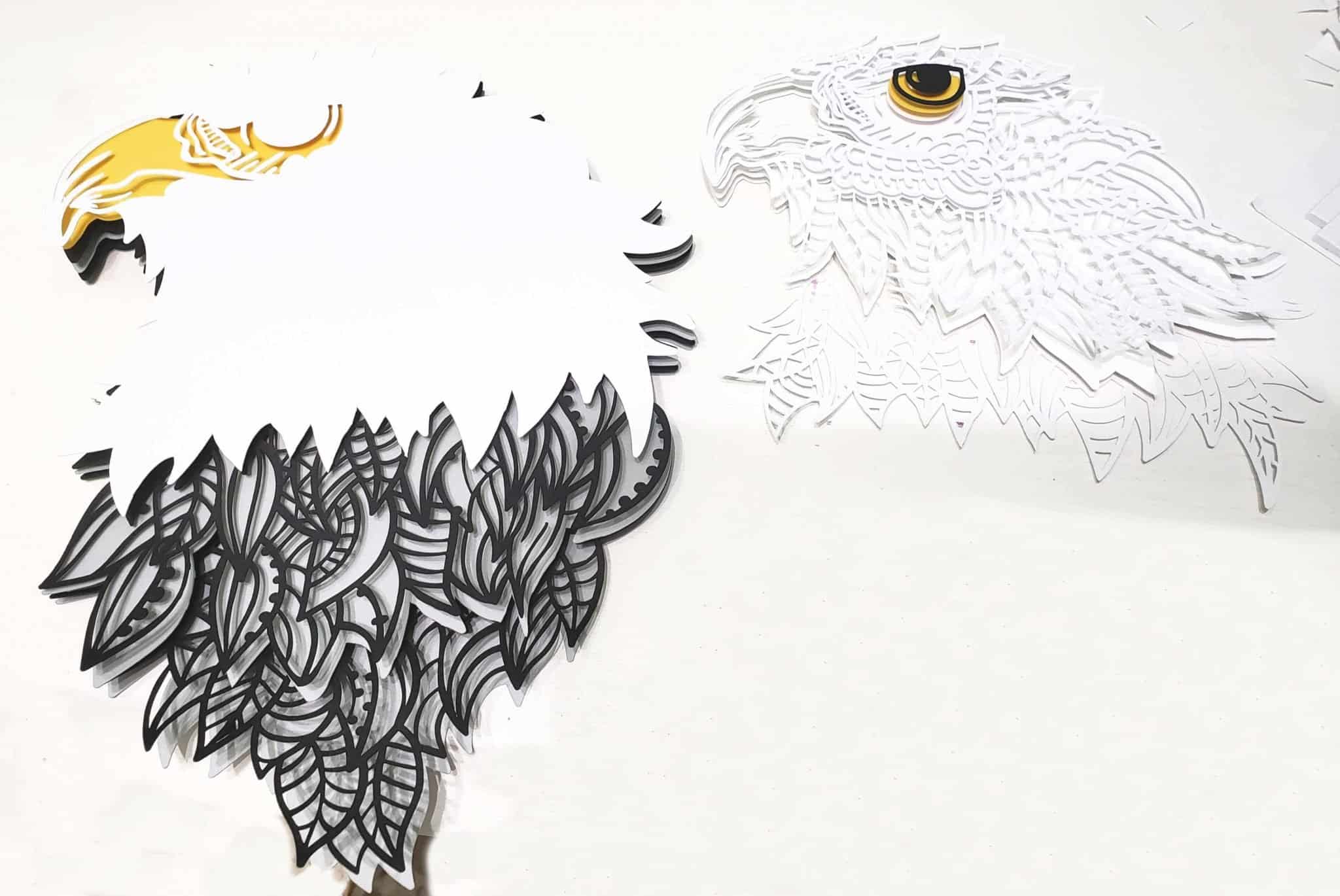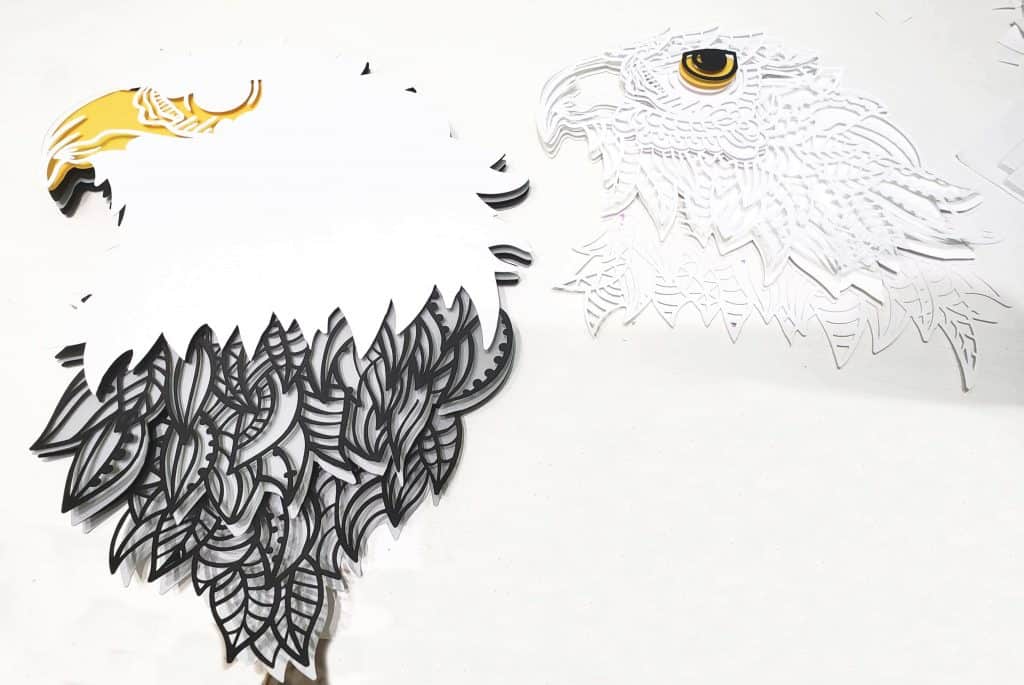 Almost done!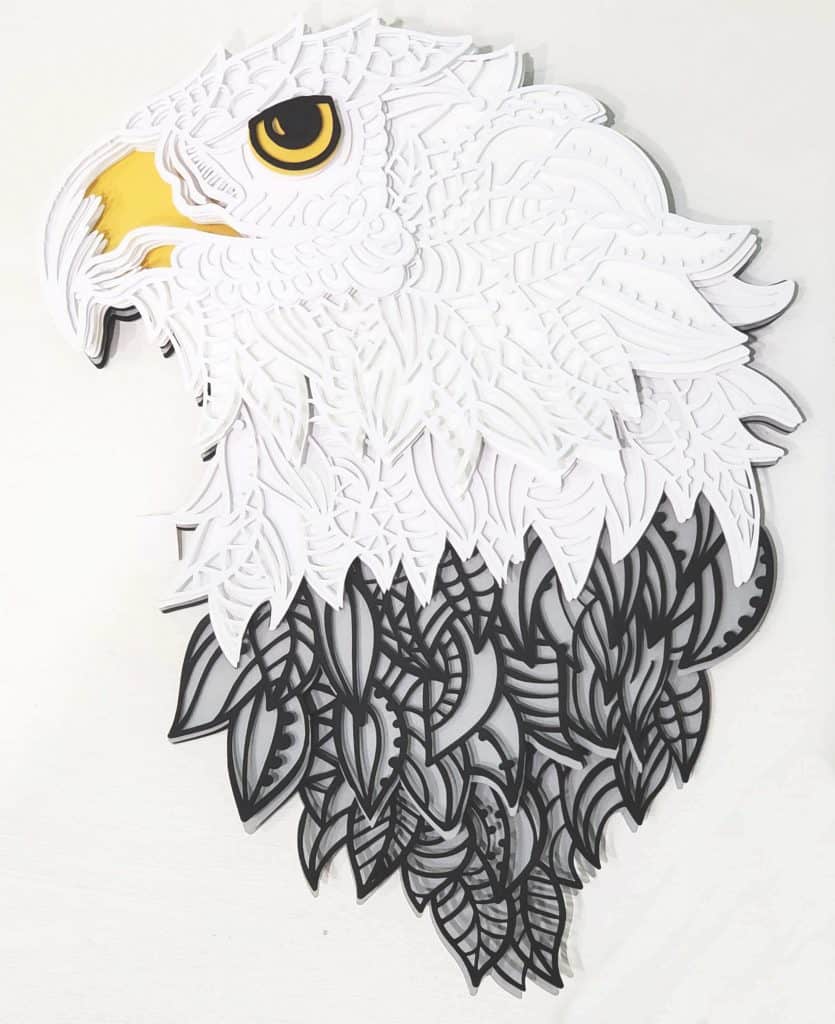 This eagle is a real beauty! Finally cut out the initials of your branch of service. Other alternatives are other sayings or even a photo of a loved one! So many options.
This would also be an awesome gift for a member of the service and a great decoration for your home for Independence day on July 4th!
Won't you share your project with us? We would love to see what you come up with. Head on over to Craft Room Time on Facebook.
Share and Save for Later: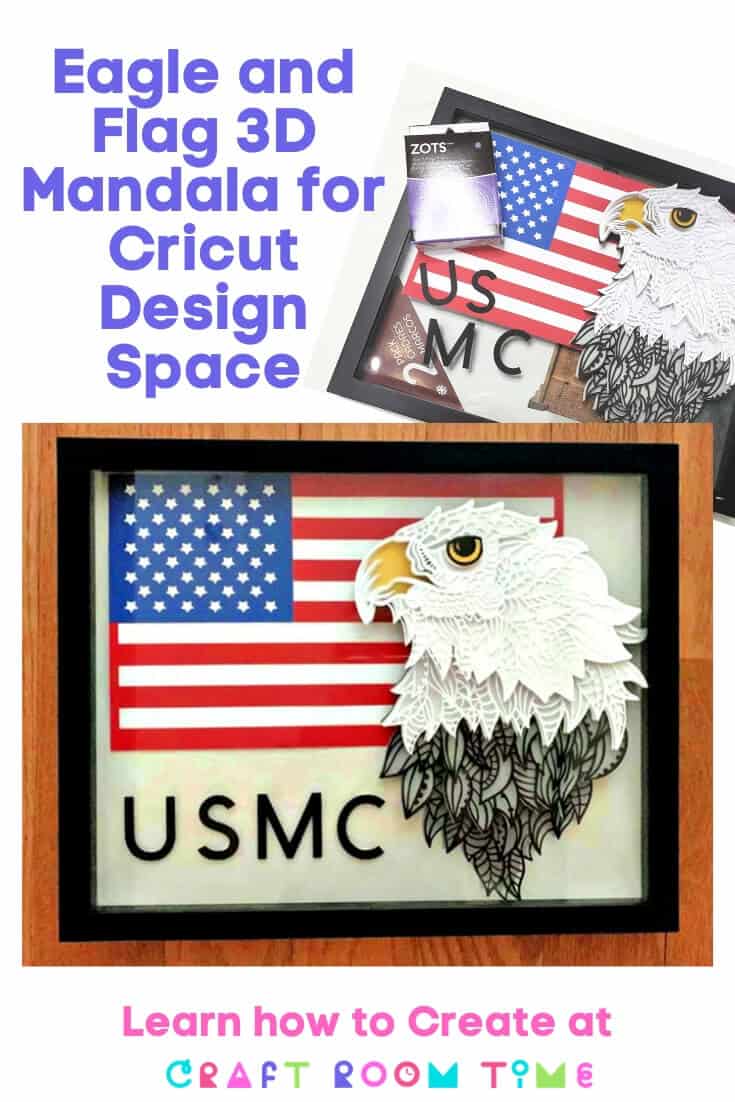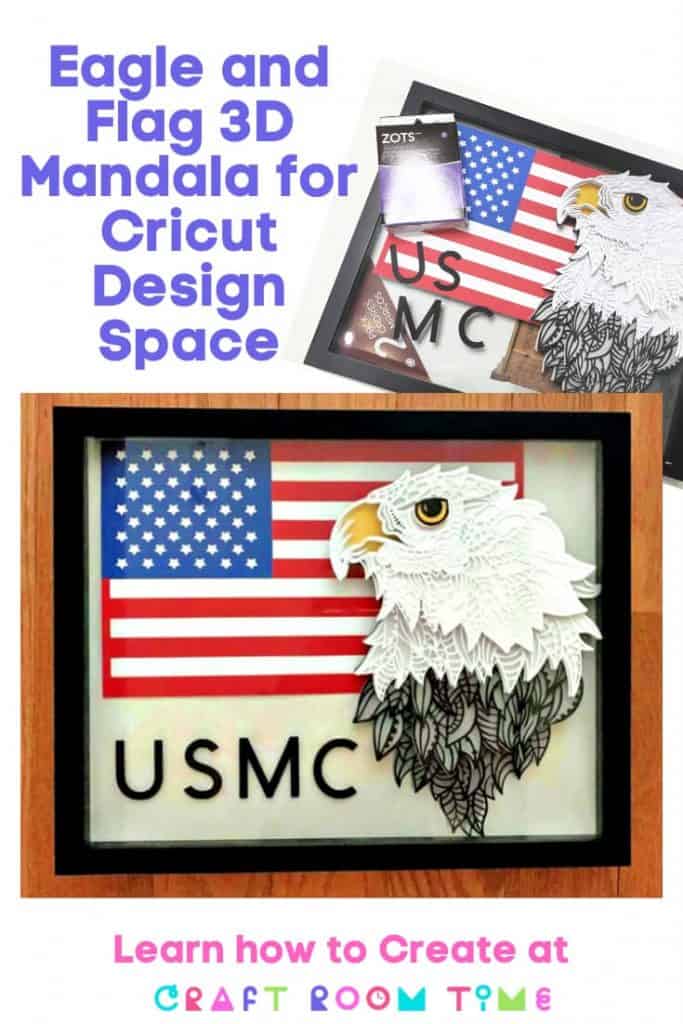 Want more Eagle Inspiration? Check out the files for this free Eagle Emblem.