Make decorating your tree full of fun memories of loved ones! Make your own DIY Holiday Map Ornaments and you'll have lot's of fun remembering that family as you decorate!
I have 4 girls in 3 different states and this year we will not all be together for Christmas. Sad Face. So I decided to make ornaments for each of the girls for my tree that shows me what state and city they are in and what year it is. When they move, I can update the year like a from and to!
Not only that but on the reverse side of the ornament, I'm going to paste a picture of them for that year. If have girls like mine, they have to approve the picture LOL. Well maybe I will just choose my own this year haha.
These would also be fun to make of places you have traveled to. With a small memento from the trip and the year written on there. A picture of the place and the people you were with. Would be cute for a babies first ornament, a newlywed couple, or any other event you can think of. Just a special way to commemorate the occasion.
So here is what I did to create DIY Holiday Map Ornaments
First of all the supply list for DIY Holiday Map Ornaments: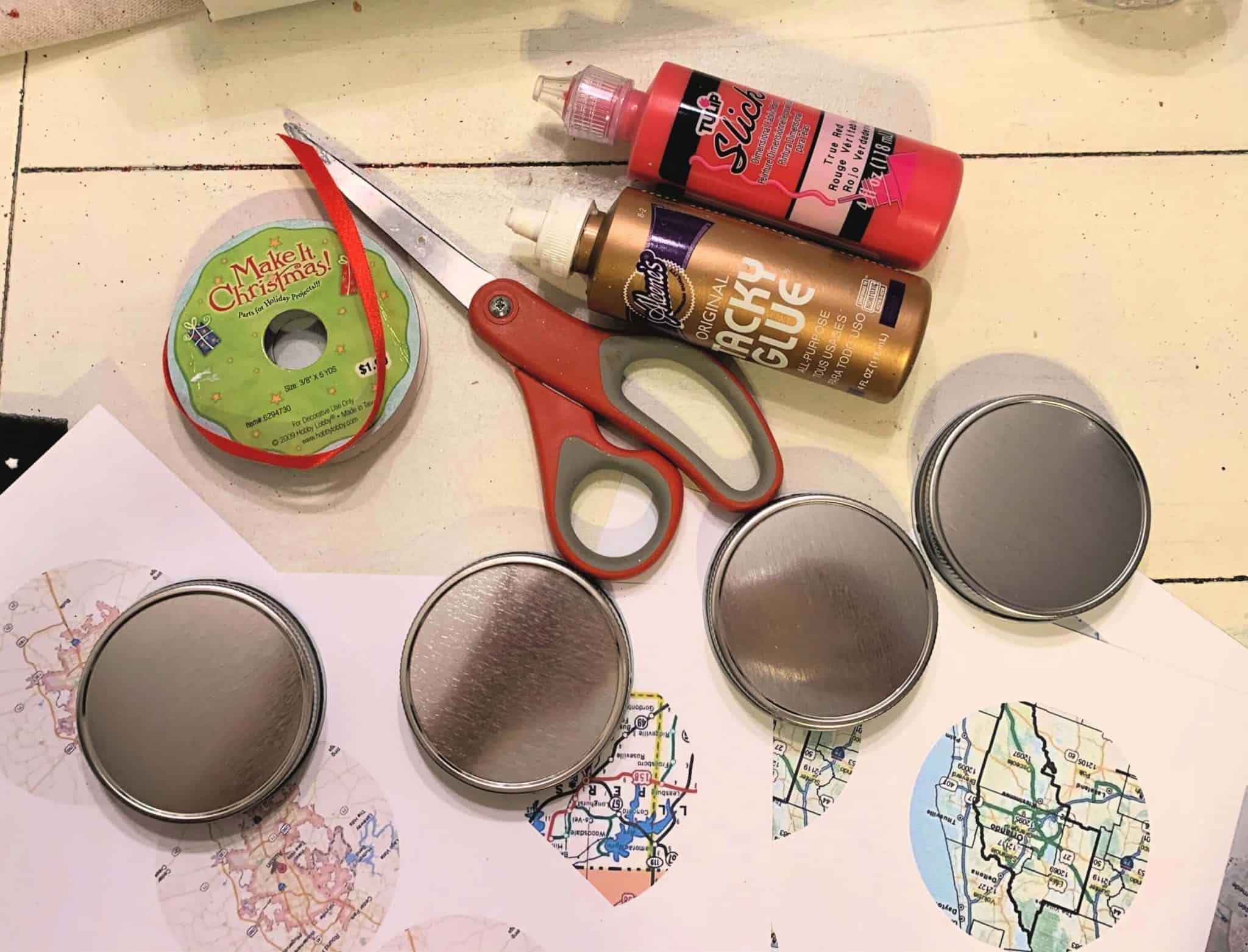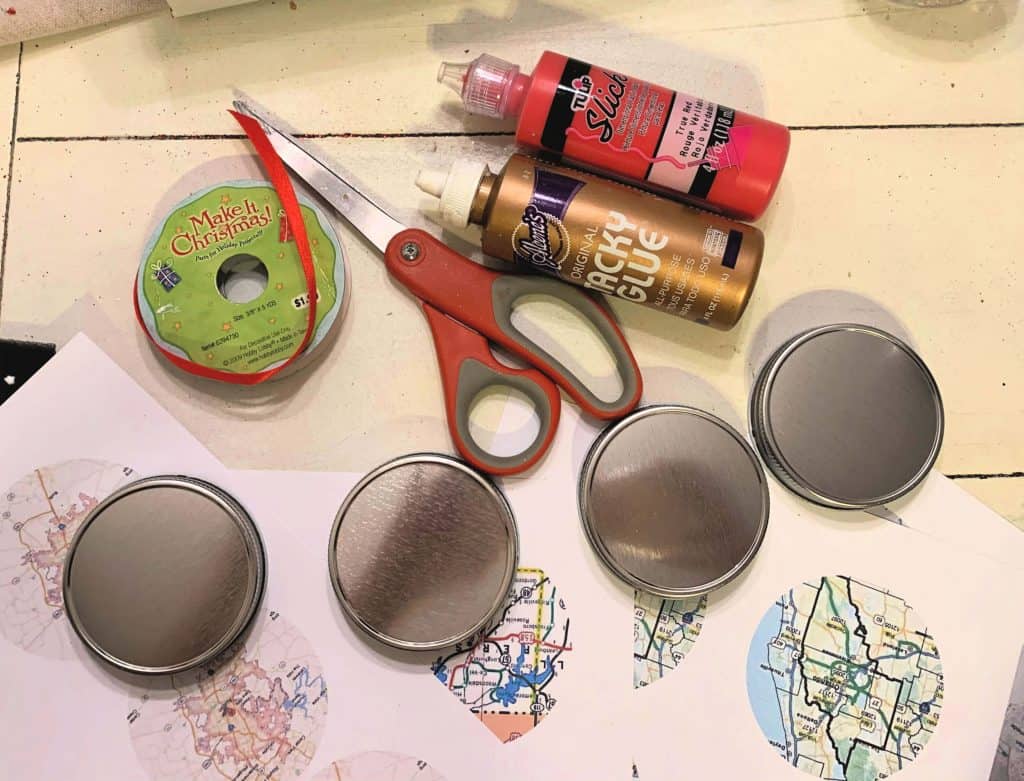 Color printed Map on regular paper or card stock
Scissors
Ribbon
Little Ornaments (optional)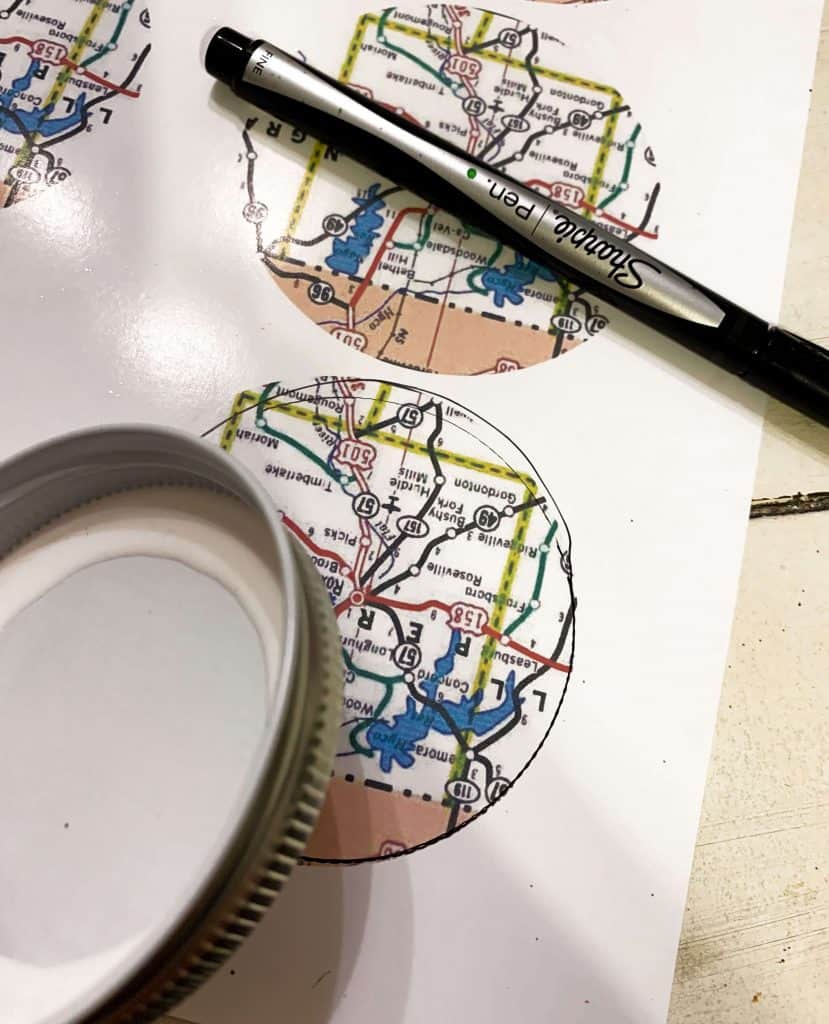 Print out a map. You can google for a city map and print in color an regular paper or card stock. Trace using the top of the lid around your map and cut on the inside of the line about 1/4 inch. This should fit nicely inside. If you choose to paste on the outside of the lid, then trace the outside.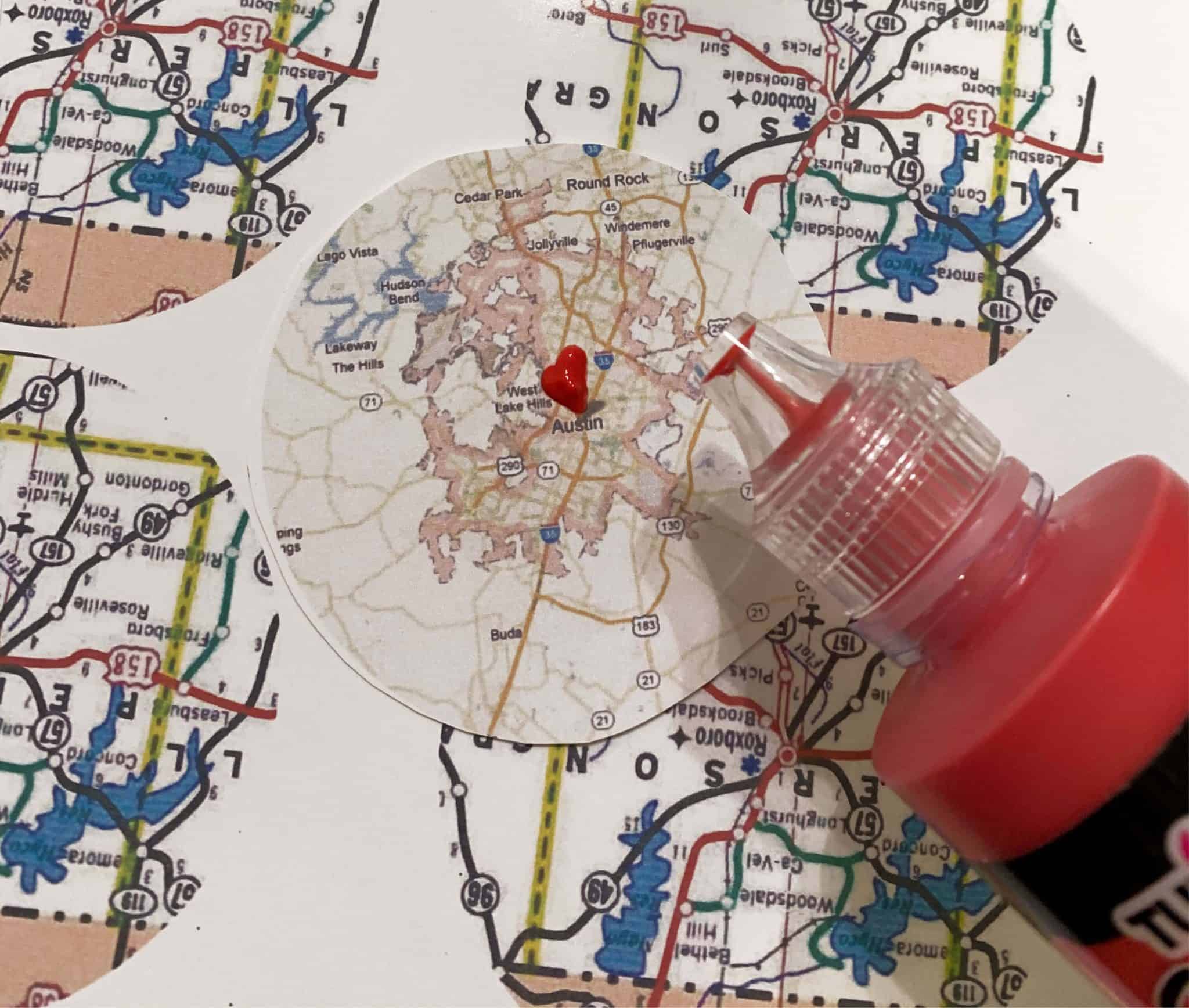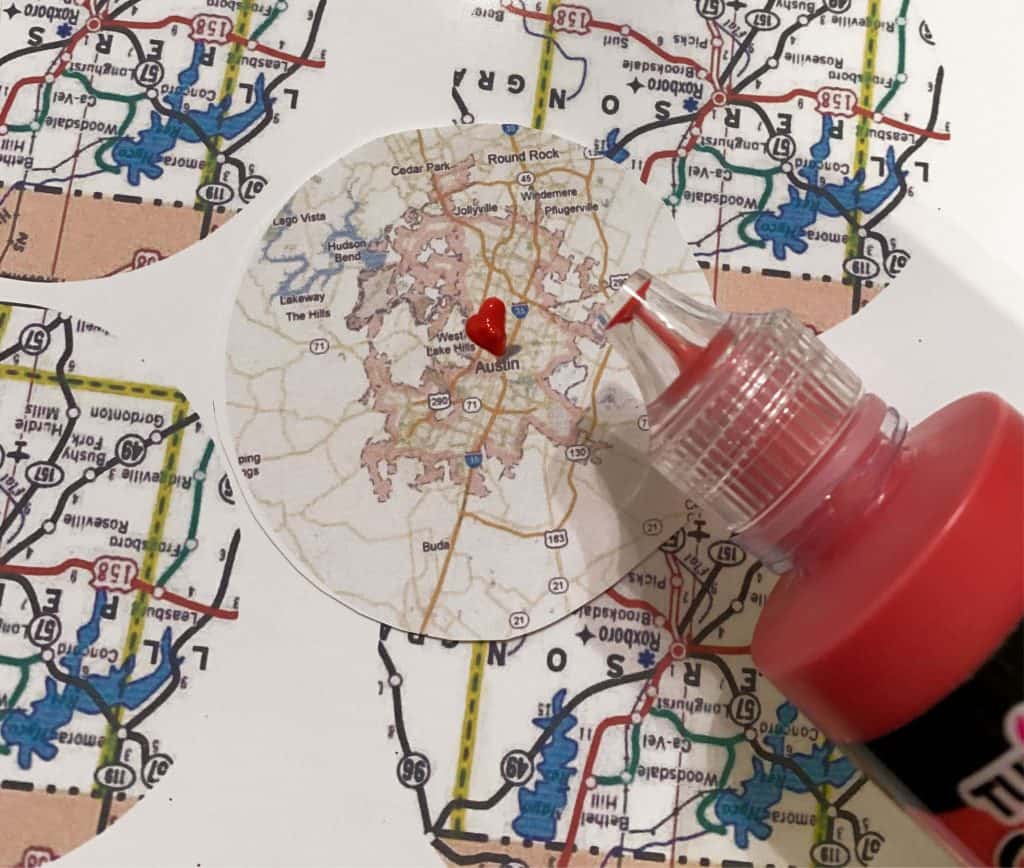 Using the Tulip paint, draw a small heart near the city on the map. If you choose, you can also write a name and date, or if using for places you traveled, you can put the data of the trip.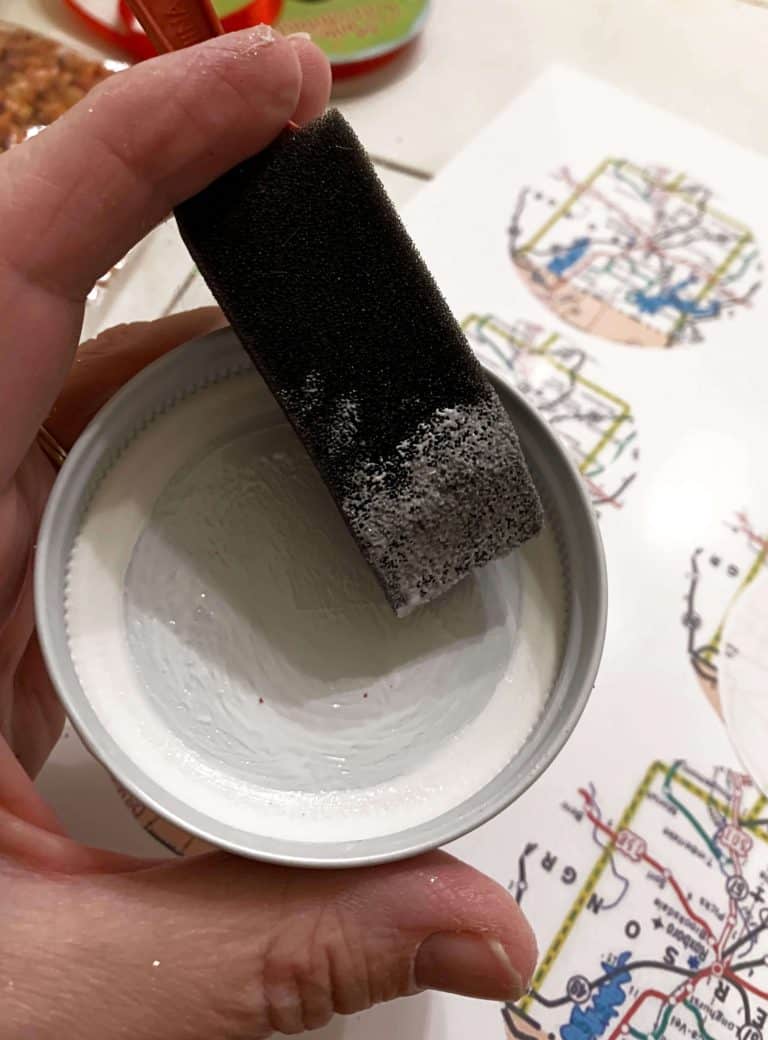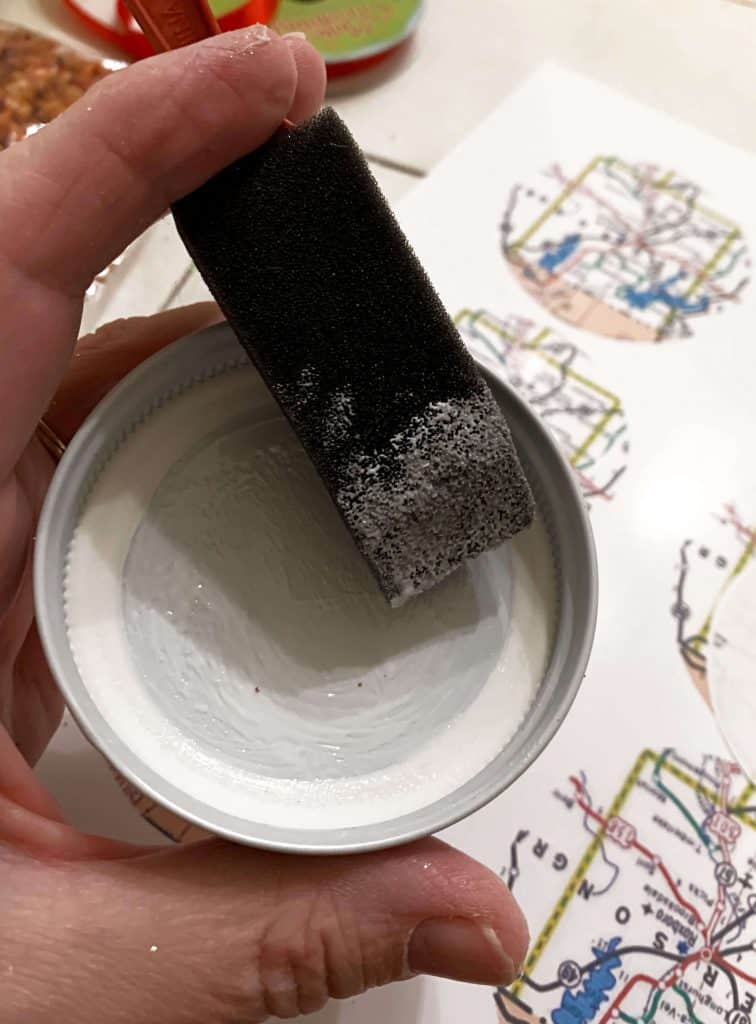 Using tacky glue or Modge Podge, brush the glue into the inside of the lid. Then place the map on it.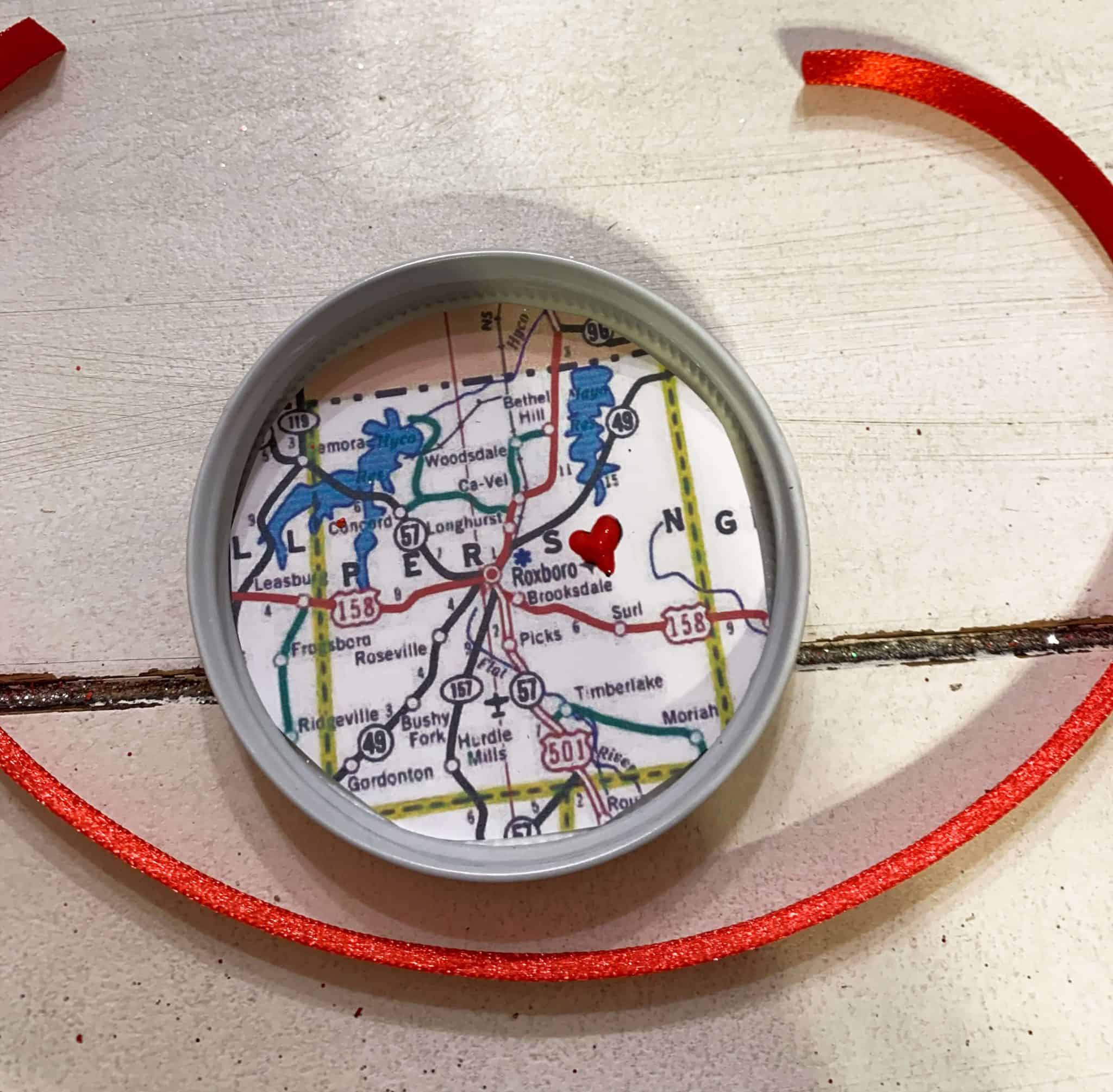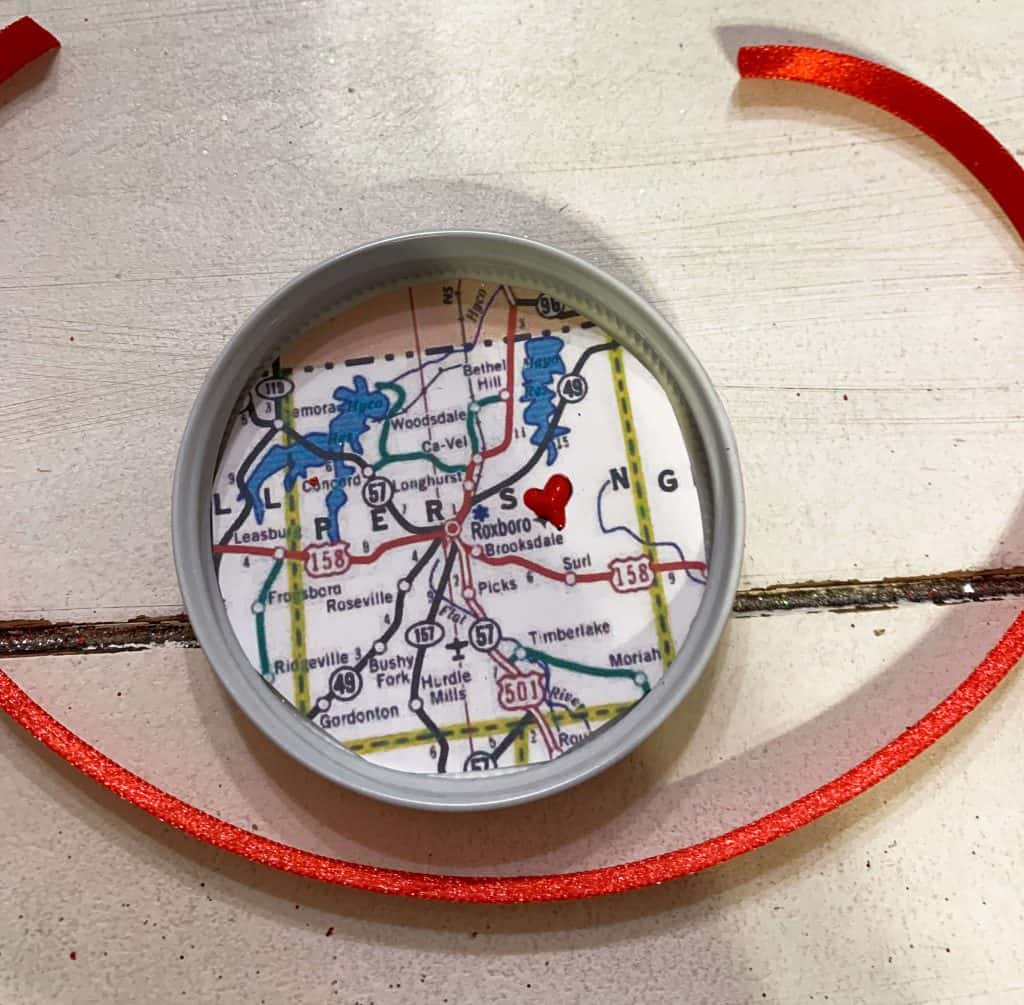 Cut the ribbon to about 1 1/2 times the diameter of the lid. If you want to tie a bow and a little more if you want to tie a bow and a hanger.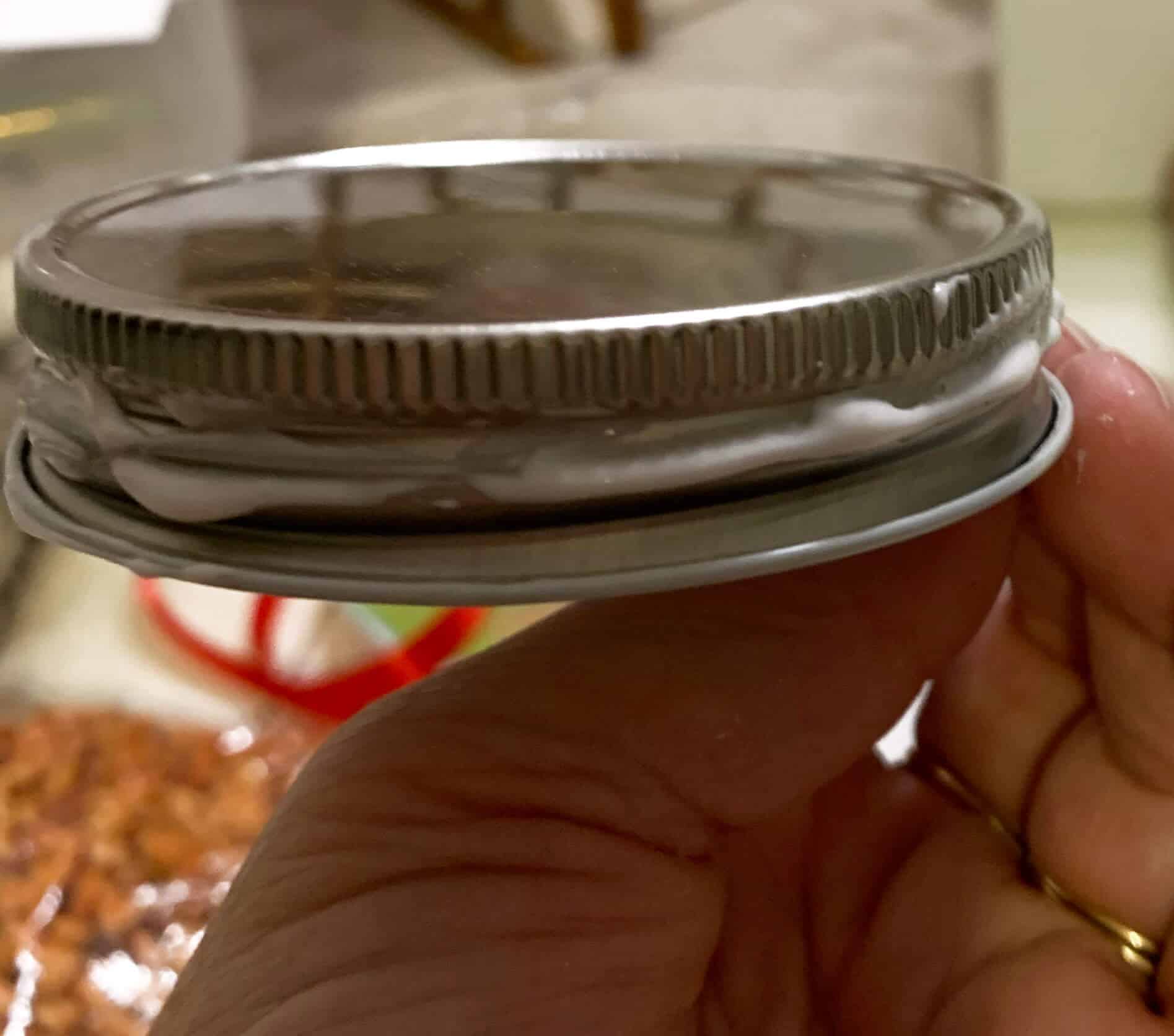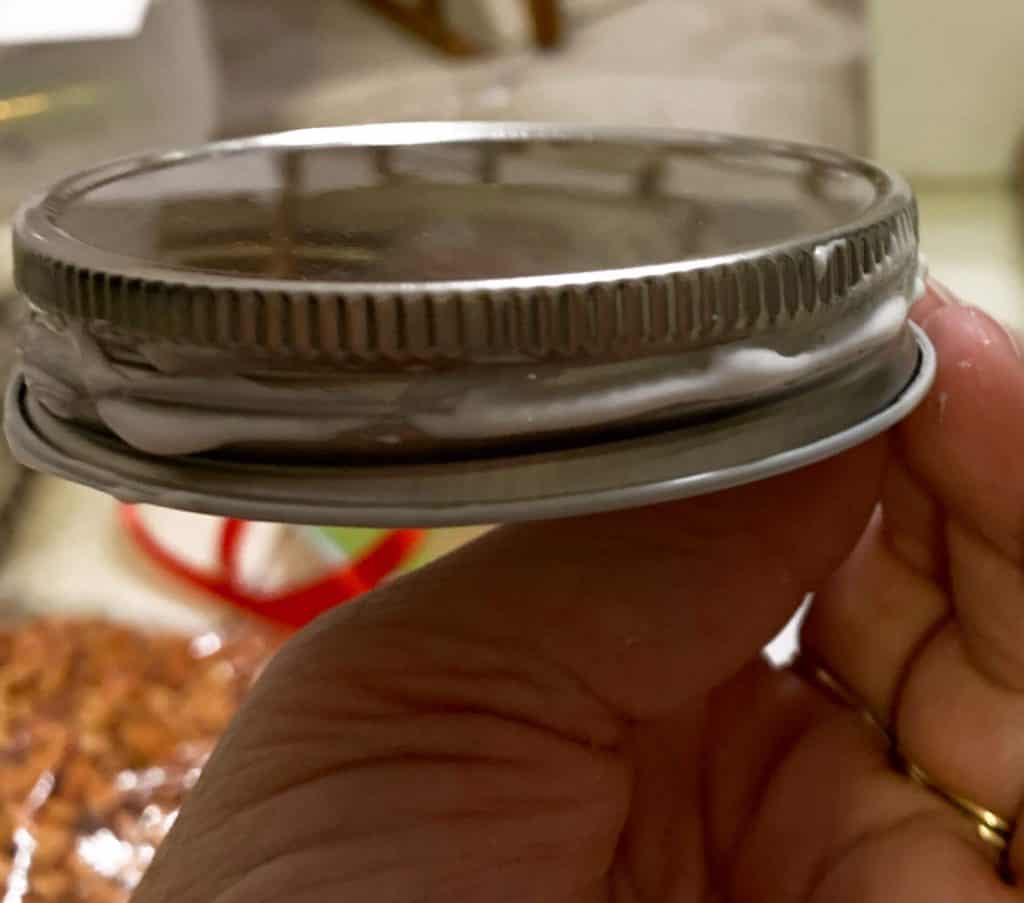 Place a bead of glue around the rim to adhere the ribbon to. Then tie a knot at top. Make a loop for hanging.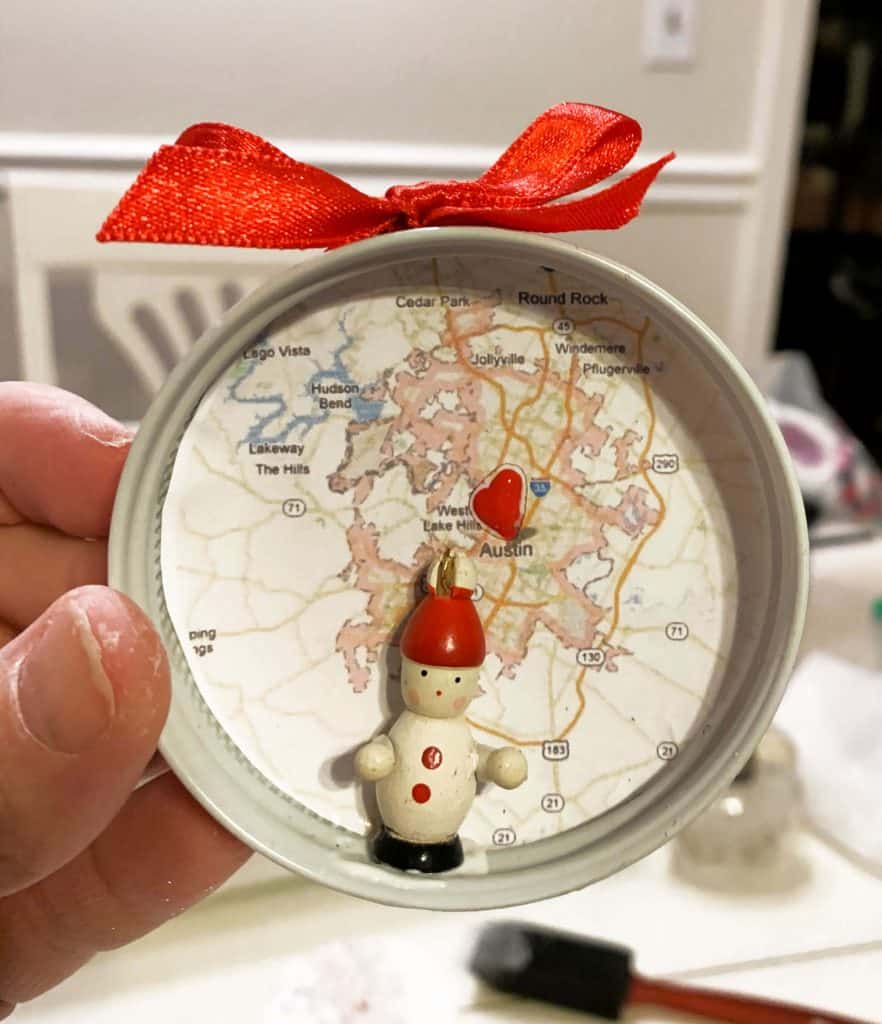 This is where you can use your imagination. I had some small ornaments my dad had gotten me for a tiny tree I had. I put an ornament on each of the ornaments I made.


This is the end result! I put each of the kid's name, city, state and this year on each one for memories sake! I think they turned out cute.
They don't have to be just DIY Holiday Map Ornaments, use your imagination! This would also be fun to do to remember trips you've taken with a small memento you collected or a picture of you on the other side! Possibilities are endless!
Check out my post on more like this: 20 Easy Globe and Map Projects
Pin it for later: