You got a new Cricut and couldn't be more excited right? So what's next? What should you add to your supplies to help you get started making right away? This is my list of the Cricut tools & materials must haves for beginners and what I have in my Cricut Stash Cart all the time.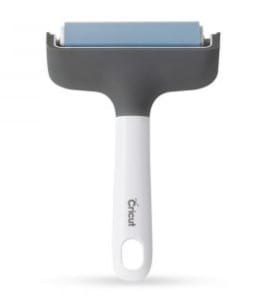 The Cricut Brayer is the best one out there. I've tried others and they tend to leave streaks but this one does not!
Use it to secure your material on a the mat – and YES it does make a huge difference to stop the material from sliding, especially on more used mats.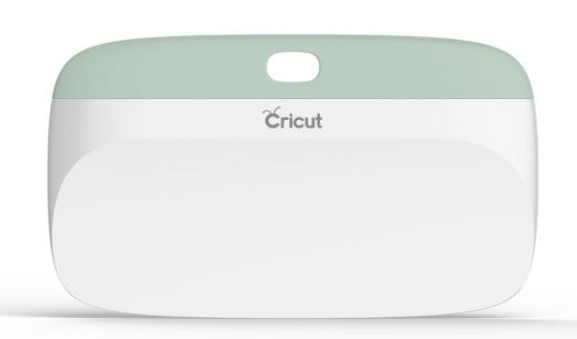 The Cricut Scraper is another product that I love to use for many purposes. You use it to remove items off your mat, burnish vinyl onto objects or walls, and cleaning debris off your mats. I prefer it to the smaller scraper, but both work wonders!

The Cricut Weeder is perfect for picking up the negative vinyl for pulling away from your design. I've also used it for small paper cuts and poking small holes in paper and leather as needed for crafts and jewelry making.

Just starting out, you probably won't be buying a lot of blades. The Cricut Scoring Stylus works in the pen holder of the machine and is used for making creases in your paper for easy folding. So if you plan to do cards, for example, you will want to have this tool!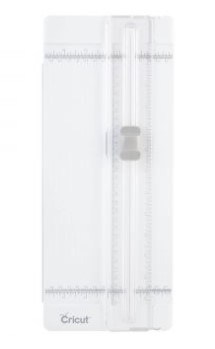 Having the Cricut Portable Trimmer is helpful especially when using scraps. You will get straight edges with precision using the ruler and there is a swing out arm to accommodate larger materials. The blade is super sharp to cut through most materials.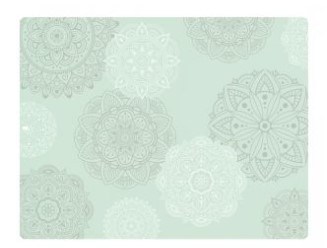 Having this mat on top of your working surface is absolutely the best! You can cut on the self healing surface and use the other side with it's rulers to help guide you.. It saves your mats and your table top too!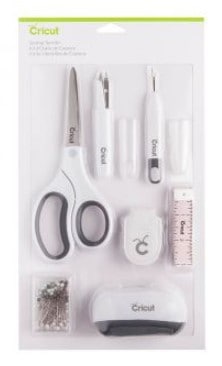 If you sew or plan to use fabric or even leather for jewelry, this set will come in handy for you. It has all the essentials that you will need for small sewing projects and the small scissors are always helpful in crafts.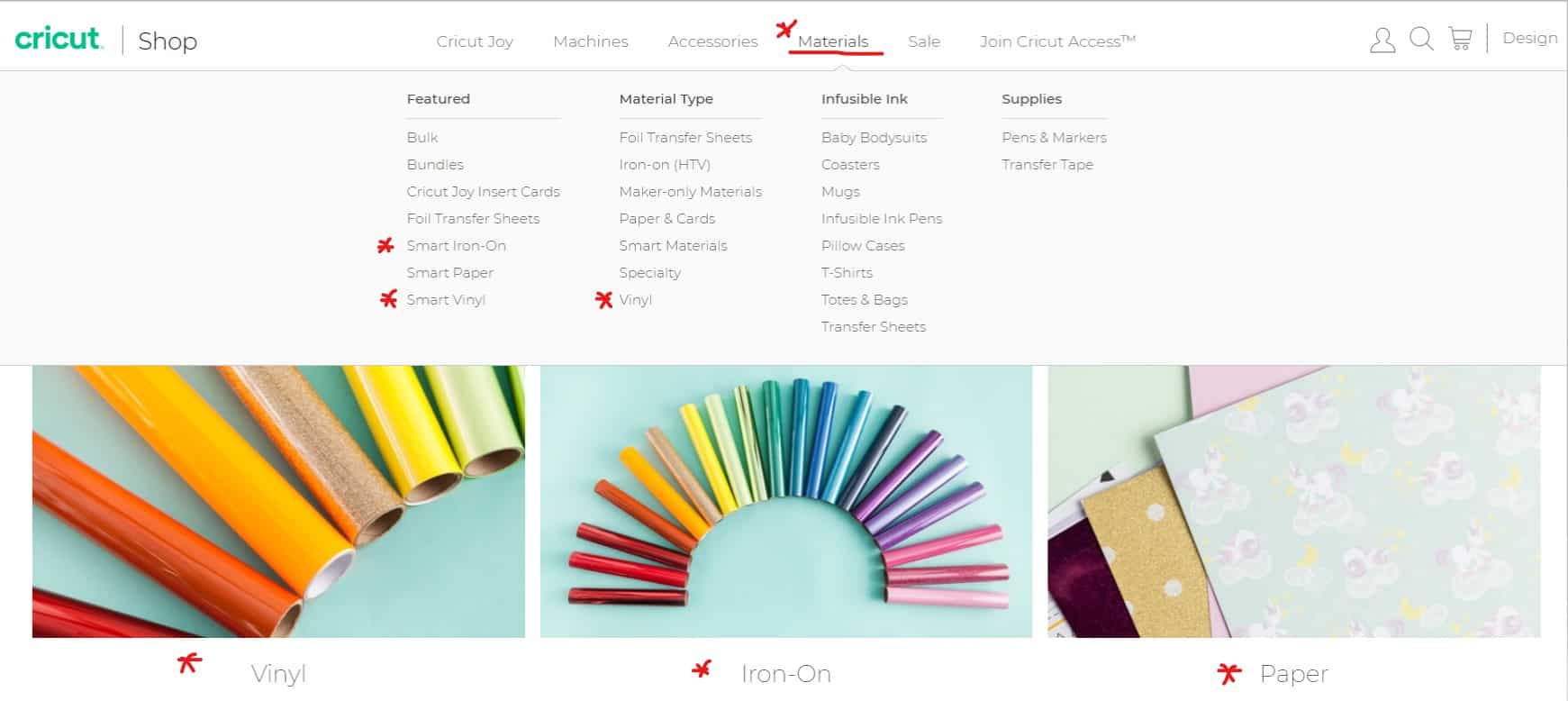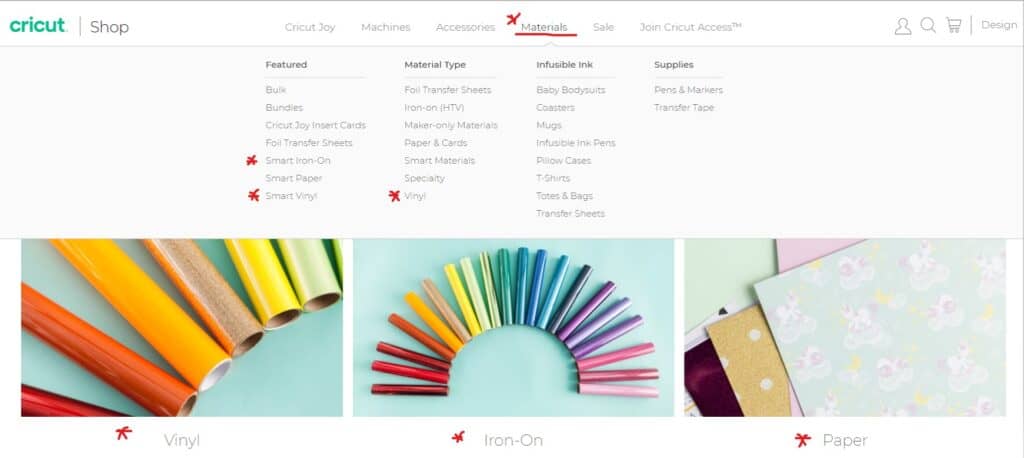 In the Cricut Shop, you can hover over Materials and it will open up the menu below it to show you all that is available. For each type of material there will be many selections and you will find a lot of these to be so different and cause you to pause and wonder which to use or to get as you can see with all the asterisks I put there just for vinyl.
When you are new, I recommend that you start with the basics and purchase samplers to give you a variety of colors within each type of vinyl so you can try and see which you like using. I also recommend using Cricut brand first. There are a lot of different companies and you will no doubt be hearing about a lot of them but when you are learning, it's important to stay consistent. Then when you feel more comfortable with how the machine works, you can venture out!
Other than that, here is a bit of information for each type of materials that beginners usually end up purchasing for simple projects while they learn how to use the Cricut and Design Space.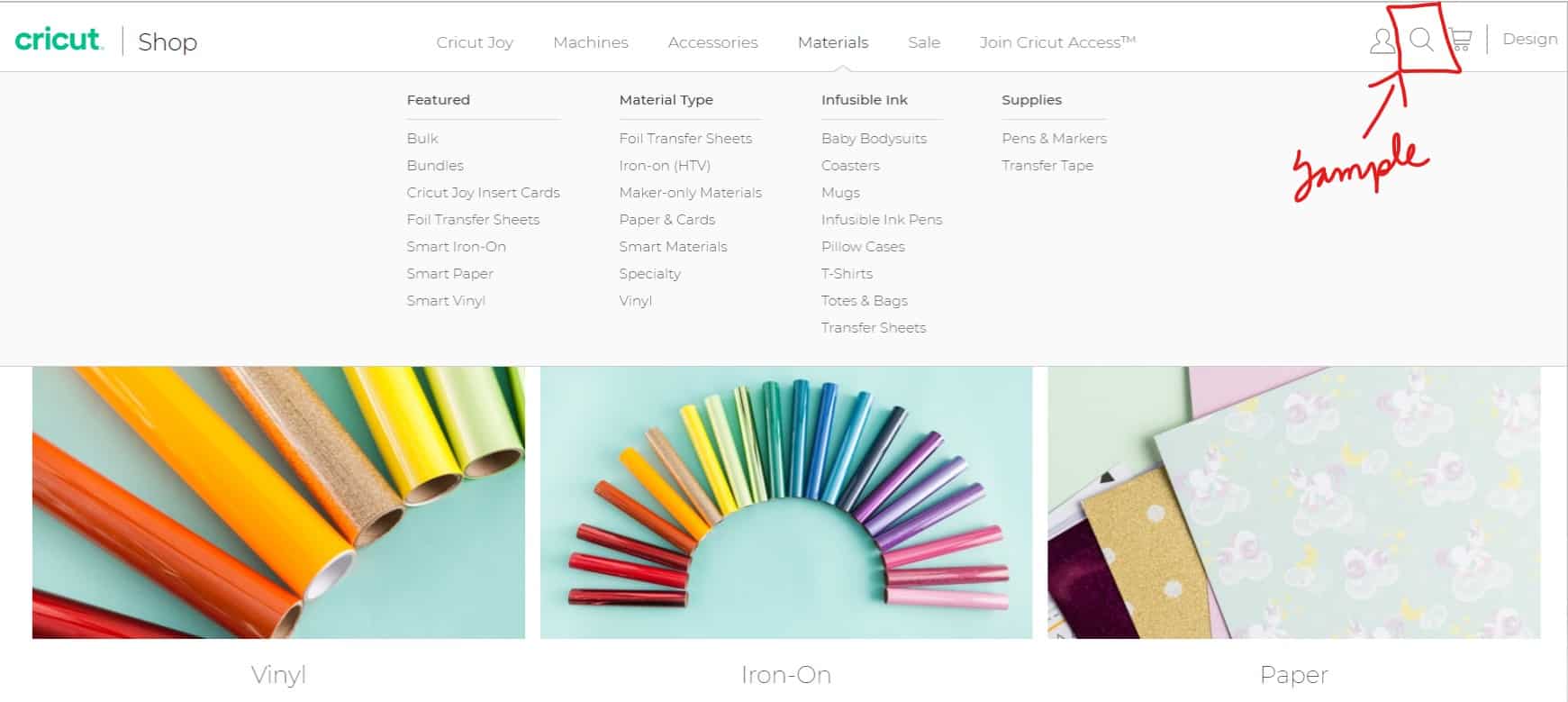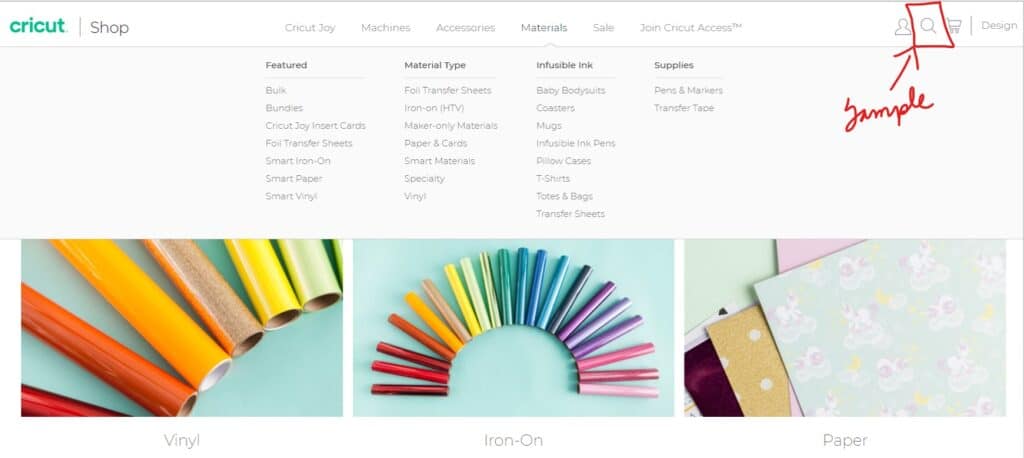 A tip I have for you is to use the magnifying glass (search) to type in Sample so you can see all the samples that Cricut offers all in one place.
For your first projects, I recommend materials:
Vinyl – permanent to make signs, and apply to cups, etc.
Iron-On Vinyl to make t-shirts, pillows, etc.
Paper – Cardstock (65-85lb) to make cards, flowers, 3d designs, etc.
Transfer Tape You'll need this to use with the vinyl to transfer it to your projects
If you are still looking for a machine, then check out this article for a comparison of the Cricut Machines
Everything you need to know about Cricut Cutting Machines
and learn what all the blades can do…
Everything you need to know about Cricut Blades
Would you like to learn more about the Circut Tips, Tricks and More and how you can get the bundle with the Crafting Made Easy for Cricut Design Space? Just Click Here to learn more and get it at an incredibly low bundled price!