It's Cancer season! Time to manifest and realize your fullest potential during your season. This Cancer Season Zodiac Printable Planner is the perfect thing to help you do just that!
This planner will also make a great gift for any of your Cancer family and friends!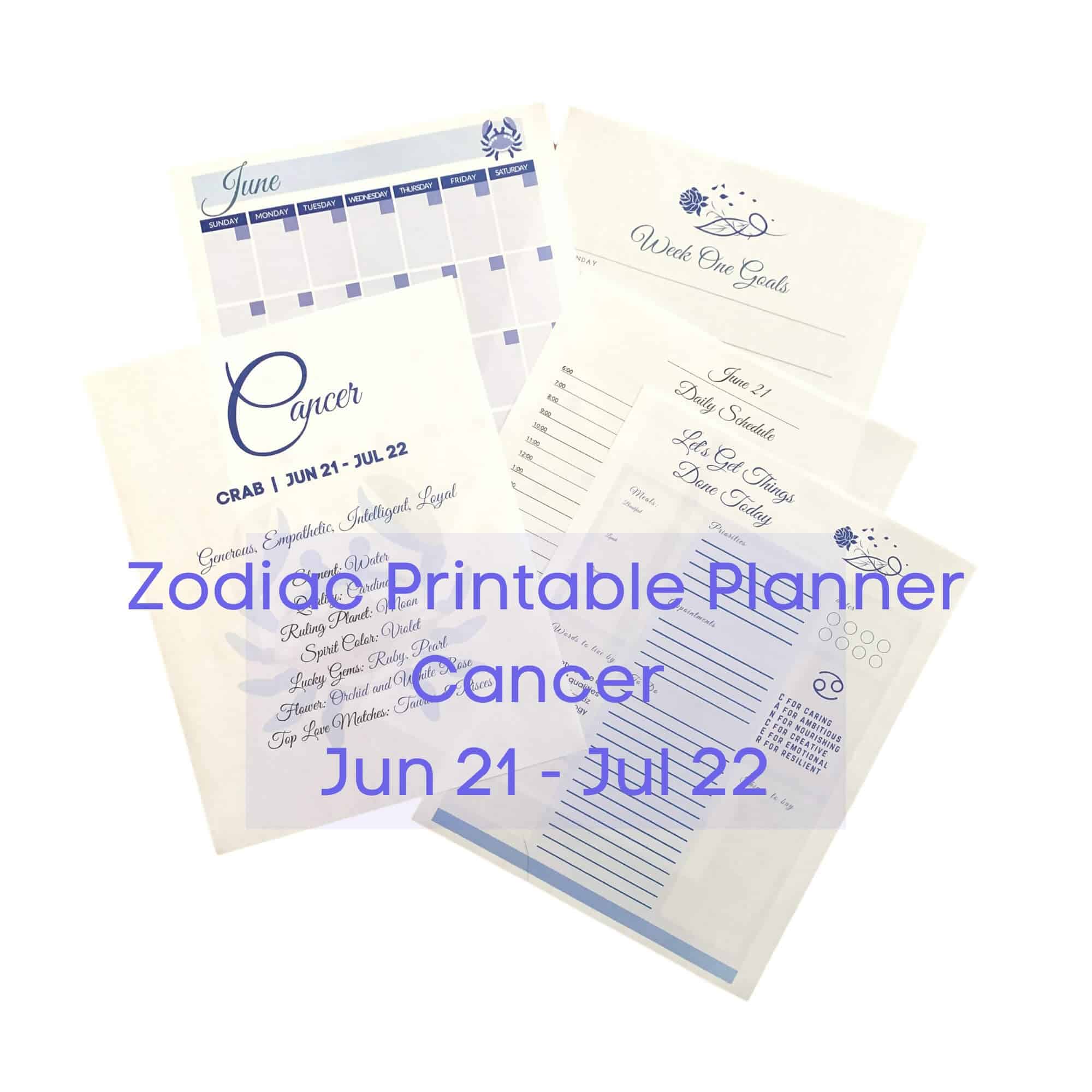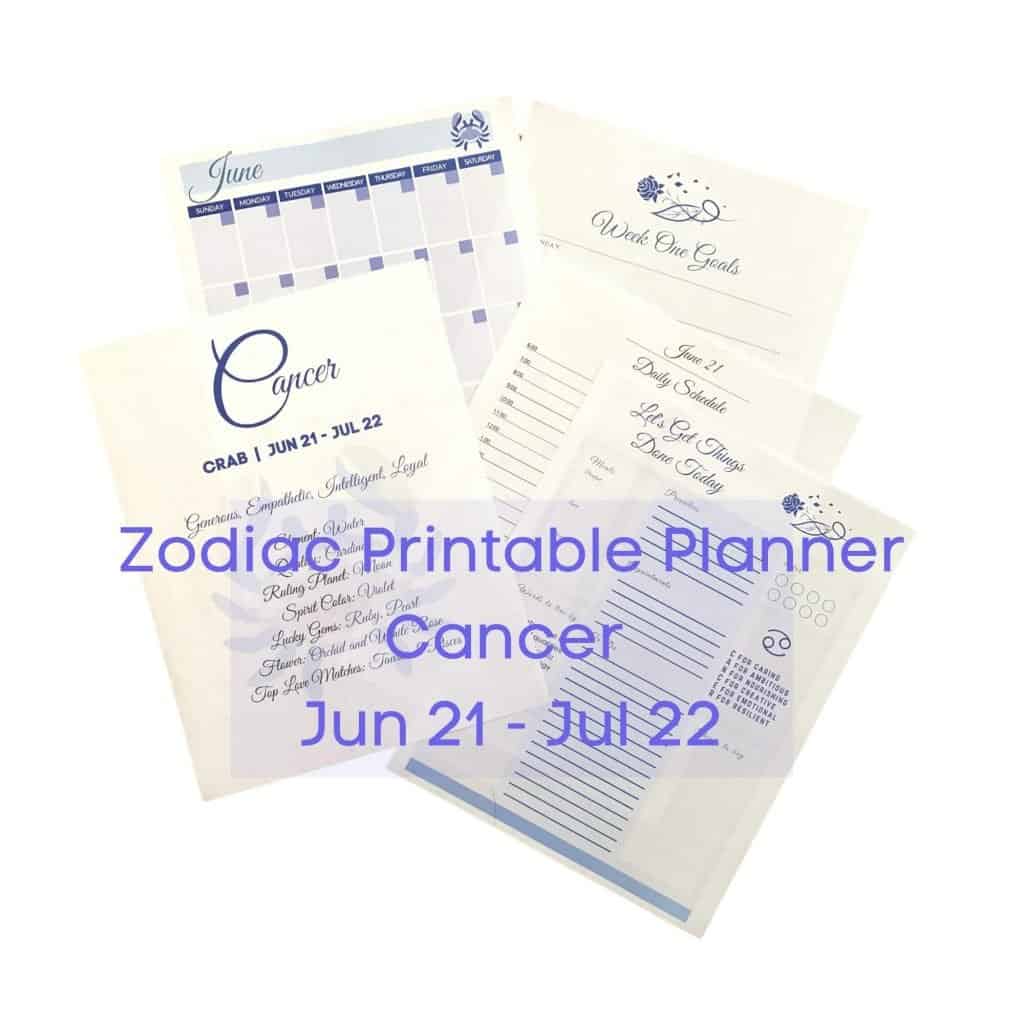 Write your horoscope daily, manifest your weekly goals and stay on top of all your activities using this pretty 80 page printable planner.
It contains a beautiful cover even suitable for framing! Your two months calendars for June and July along with a daily schedule for each day and a Things to Get Done sheet that has plenty of space to log your daily activities, meals, water intake, things to do, Cancer quotes, a place to write your horoscope and more!
Then for the rest of the year, there are blanks of each sheet to print out as you like!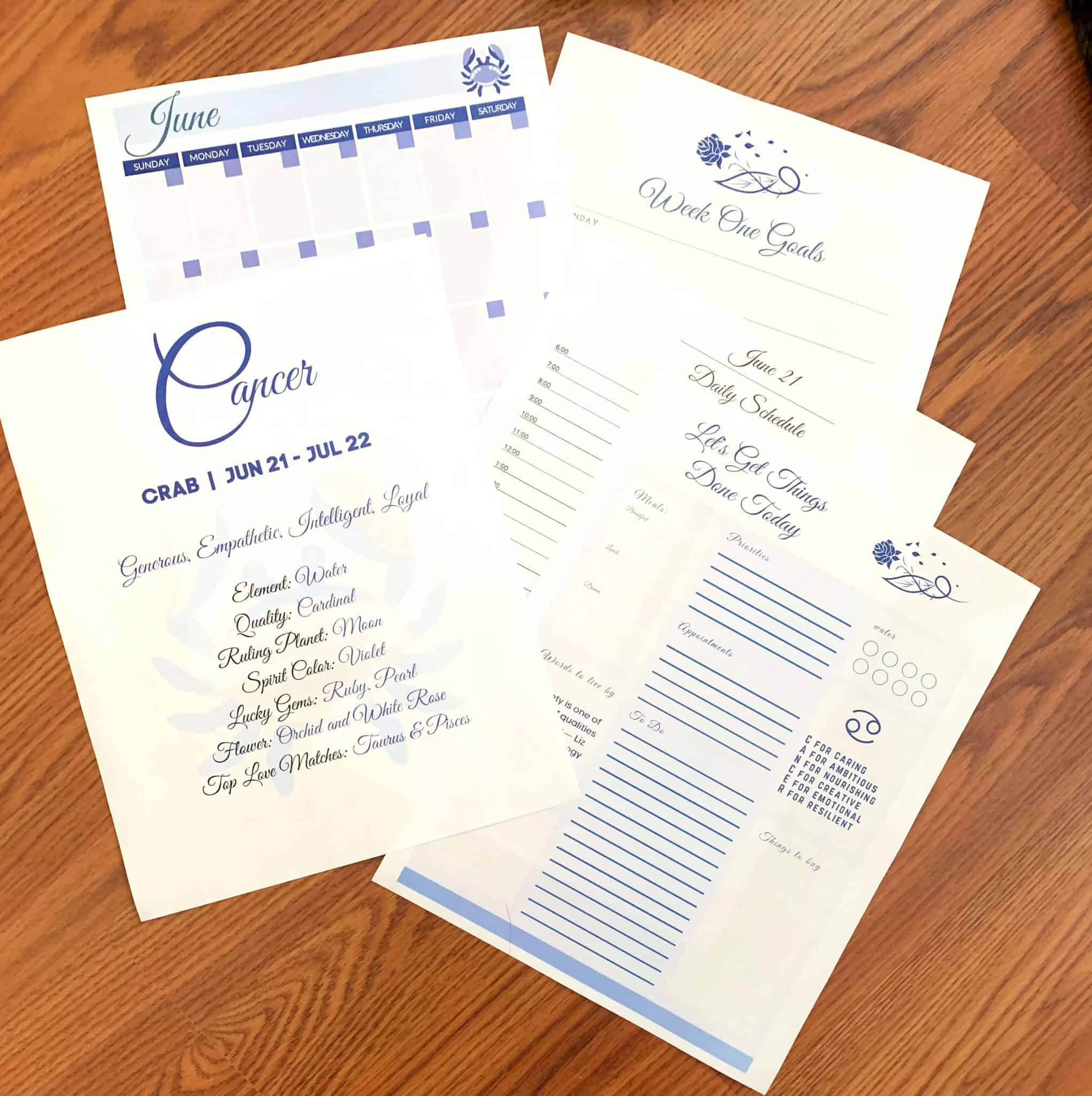 The file is available in the shop. Just click here.
There are refillable planner binders available in different sizes to put your pages in.
Easily resize the planner in Adobe pdf or other available options are online once you download the file.
Pin it and share for later: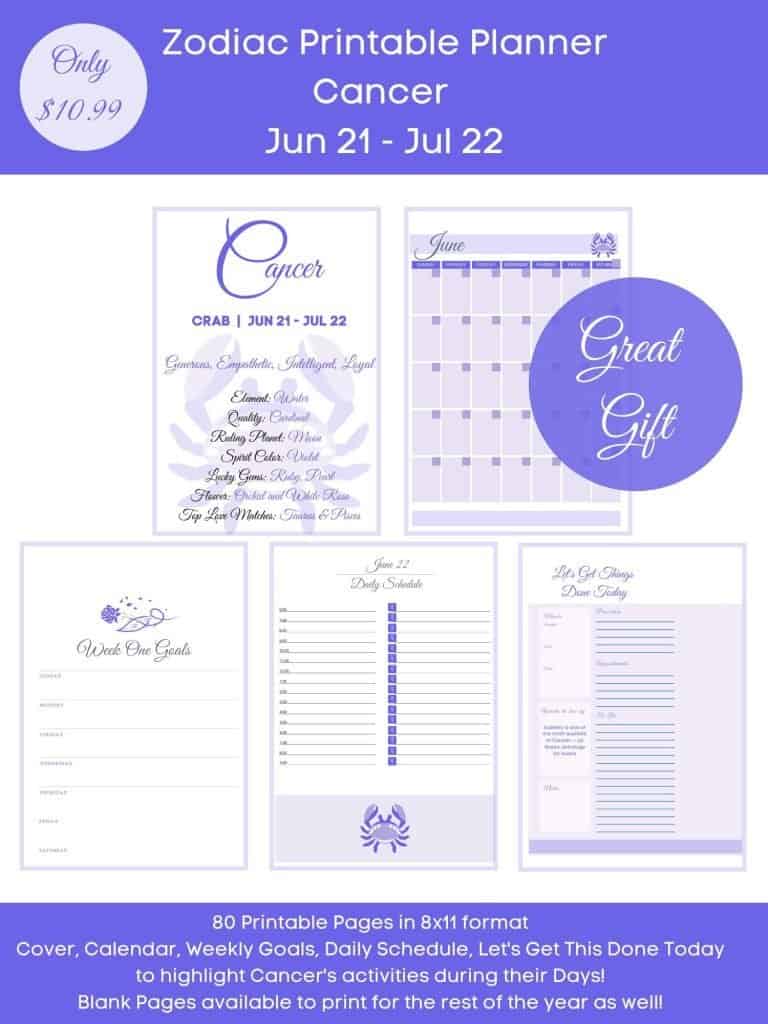 You might like our other planners: