Craft Room Time
Where Learning is Fun!
Take a look at all the courses we have to offer to help you learn how to do crafty things step by step!

All our courses are available to you with lifetime access, with all future updates for free and offer a money back guarantee, but we know you are going to love them all!
Craft Room Time Academy
Inside you will find all our FREE and Paid courses and workshops for your Cricut and Crafts! Easy sign up too!
---
Cricut Resources by Craft Room Time with Laurie Clayton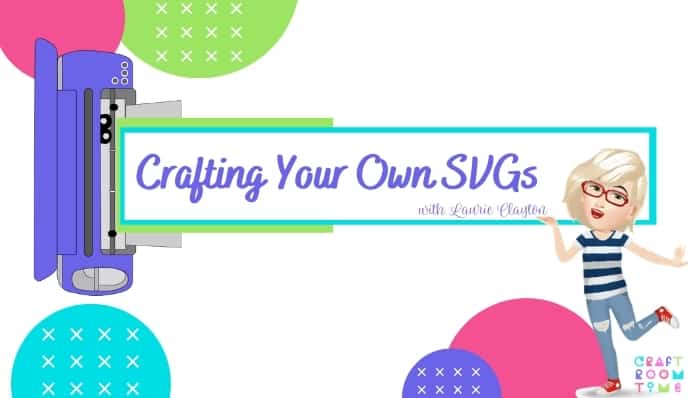 Craft Your Own SVGs
Monthly membership site where I teach you live how to make SVGs to use with your cutting machines! Learn in an environment where you can create and follow along, ask questions and get answers right away!
Membership includes Weekly Lives, free SVG files to learn with, Tips and Tricks for easier SVG creation, Private Facebook Group,
Replays and support.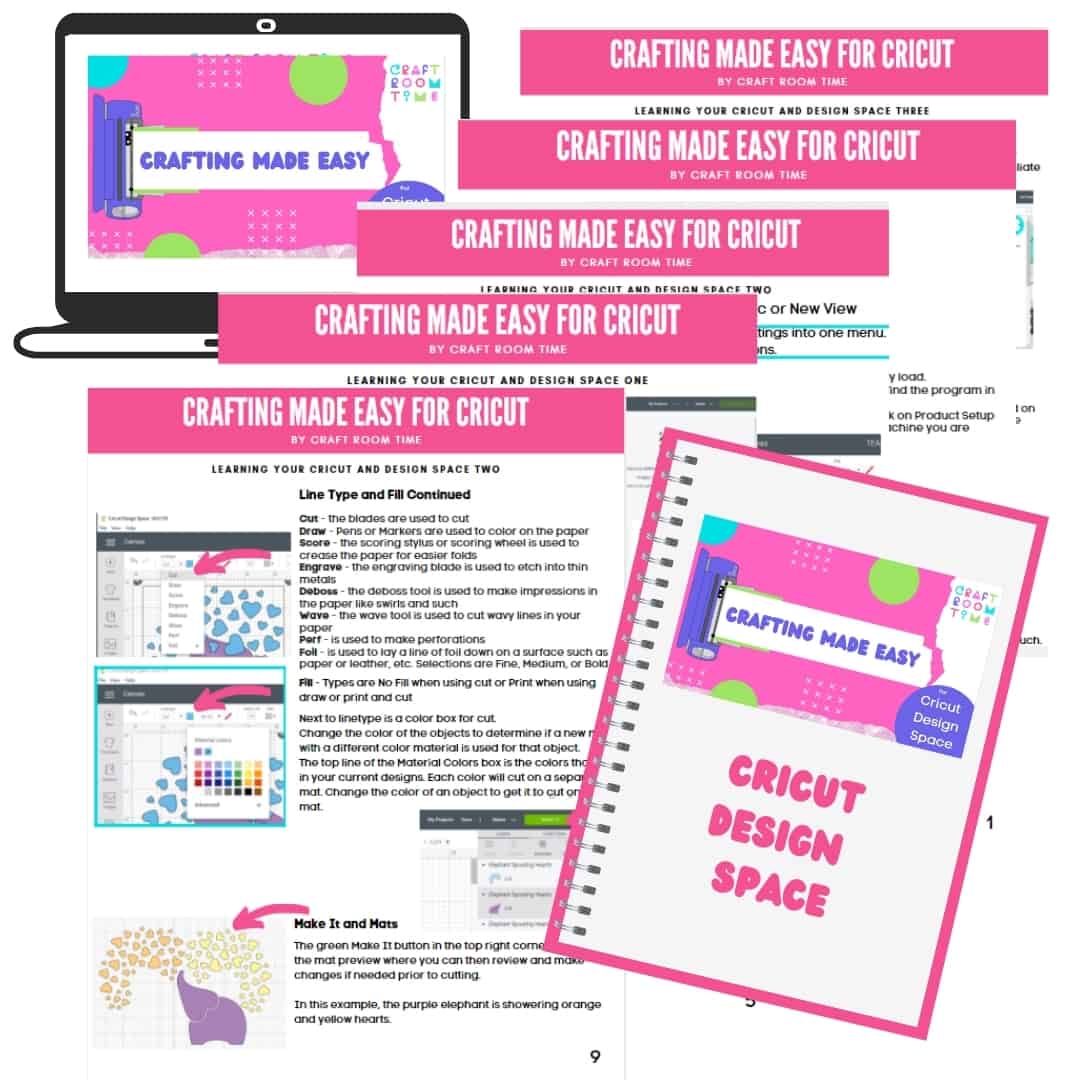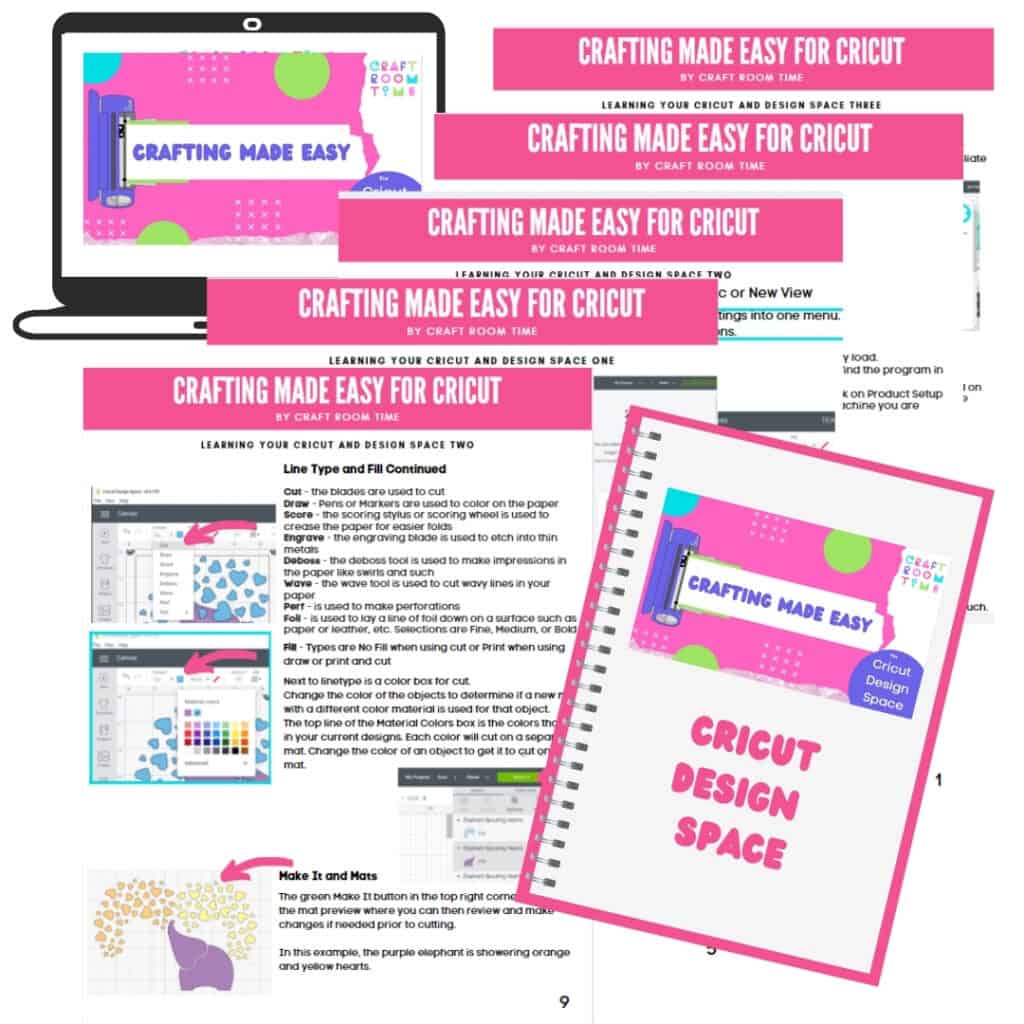 Crafting Made easy for cricut design space
28 jam packed pages of How to Use Design Space with photos! AND Updates sent directly to you!
Get the latest on how to use all the menus, images, templates and more!
What sets us apart is automated updates sent directly to you AND we have a Facebook Group to answer any questions you may have.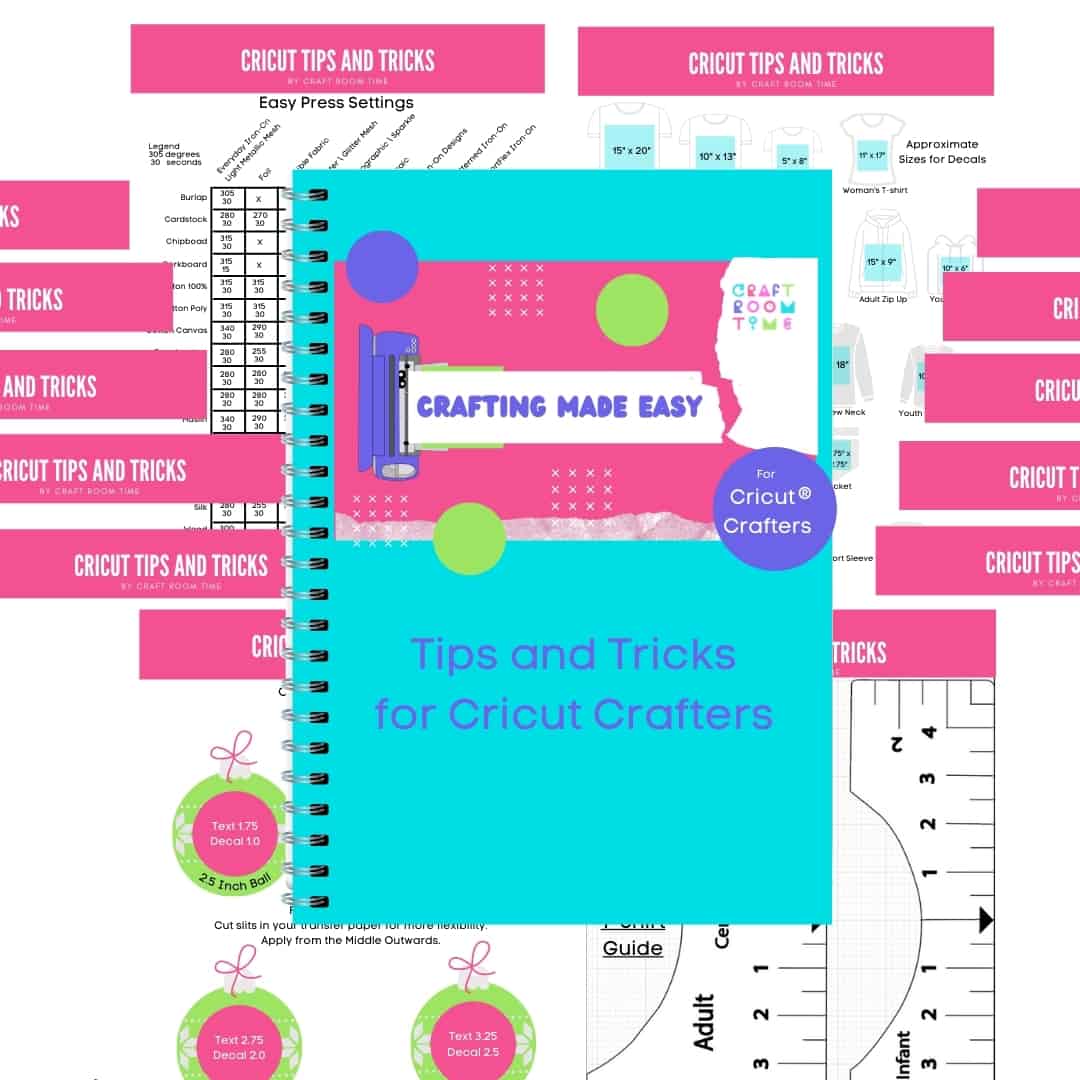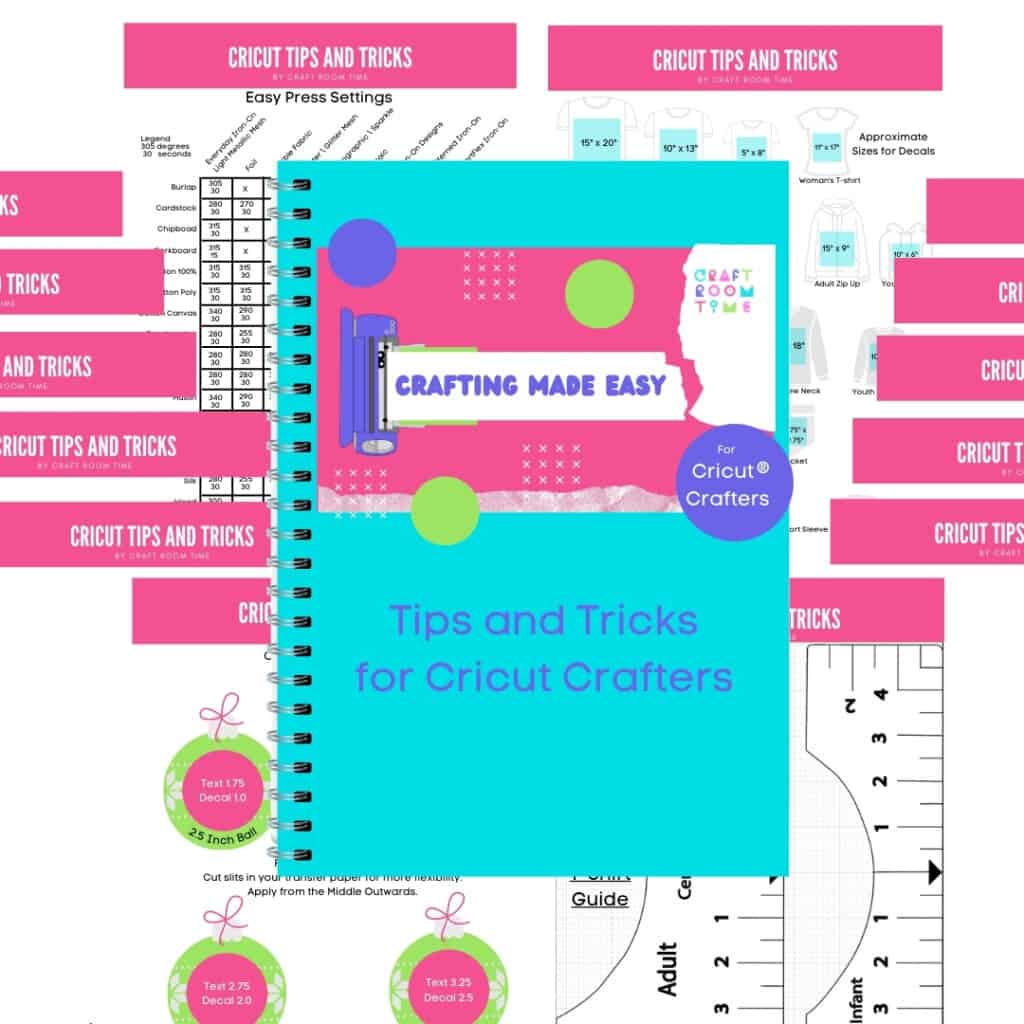 Cricut Tips, tricks and more
This handy guide has 24 pages of things that will certainly come in handy!
Check out just a few of the topics included…
Easy Press Heat Settings, T-shirt placements, Fonts, What mat to use, Printable instructions to give with your products you make, Materials and uses, Glassware sizes and placement, Blades and their uses, Links to Blanks and Free SVGs, Links to SVG Converters, Infusible Ink Settings, Free printable t-shirt guides, 2 pages of Cricut tips for cutting, storing, using, maintaining, etc. AND so much more!
Other Highly Recommended Courses for
Cricut and Silhouette Crafters
Jennifer Maker's
Design to shine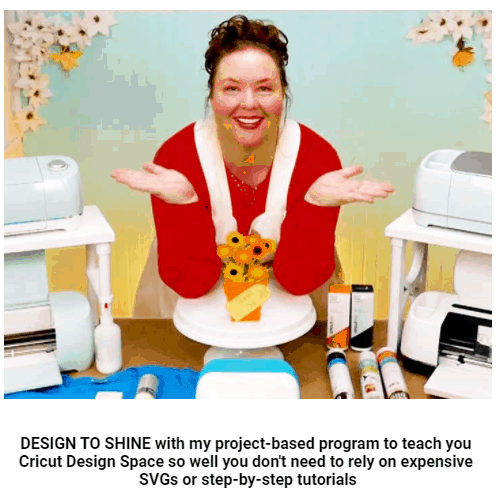 The DESIGN TO SHINE Course is packed with actionable techniques and hands-on projects that teach you how to create beautiful projects on a whim. Use your creations for personal use, gift them to friends and family, or even sell them to earn extra money!
With DESIGN TO SHINE, you will learn to design and make projects on your own without relying on expensive SVGs or following step-by-step tutorials.
Jennifer Maker's
Cut above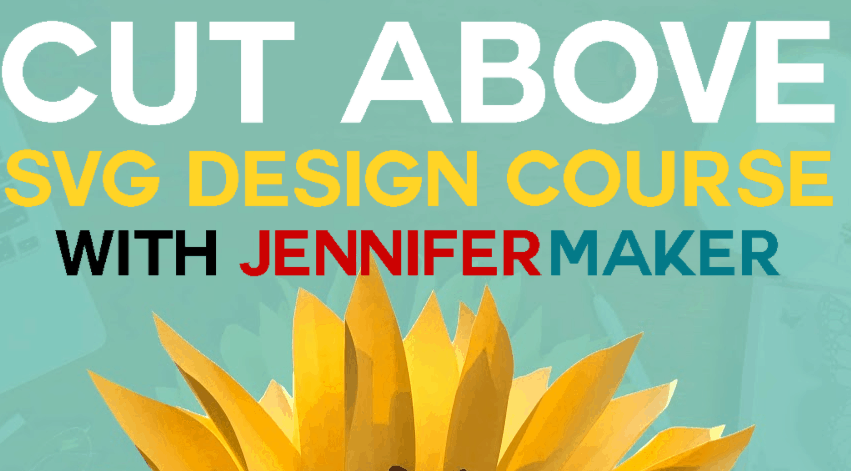 Learn to make your own SVGS using Adobe illustrator or Inkscape
This comprehensive and powerful course includes 8 units and 50+ video lessons designed to get you results in much less time and with far less frustration than if you tried to figure it out on your own.
Abbi Kirsten's
Free the SVG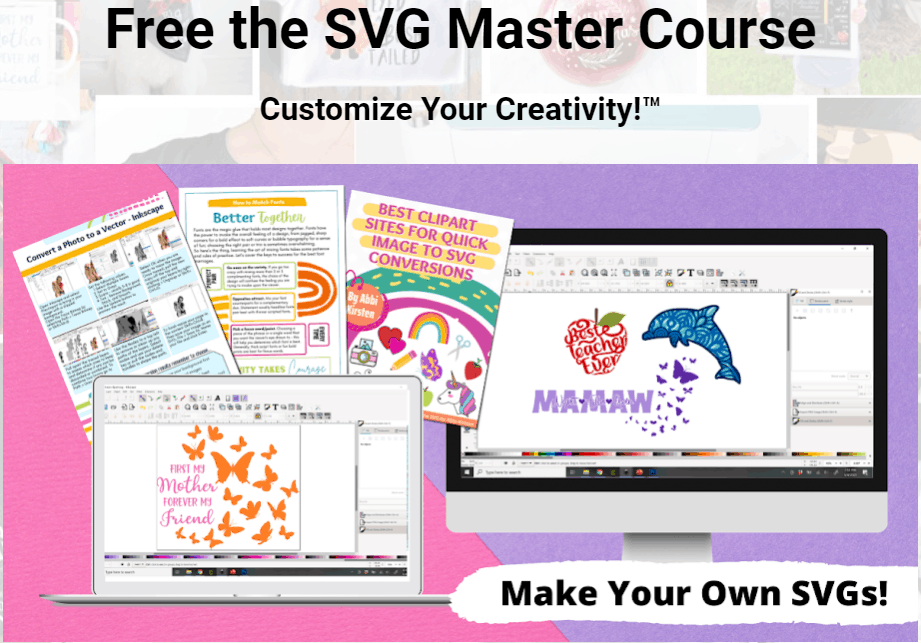 Free the SVG is the proven skill-building program that guarantees to transform you into a confident SVG designer and unlock the creative freedom that 99% of other cutting machine owners lack.
Learn How to:
Use Inkscape for designing SVGs
Convert Images to SVG Files
23+SVG Design-with-Me videos
and more…
Abbi Kirsten's
Cutting Edge Crafters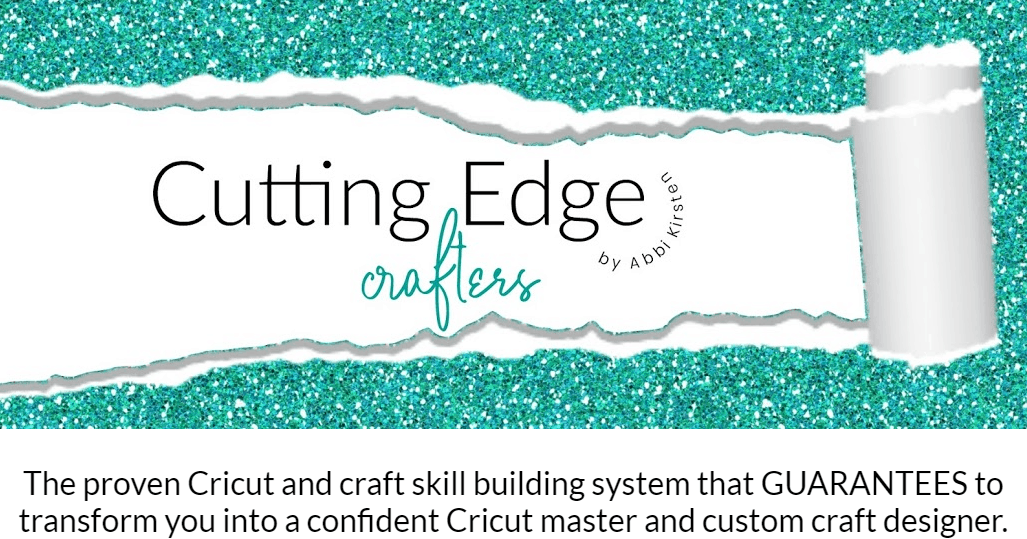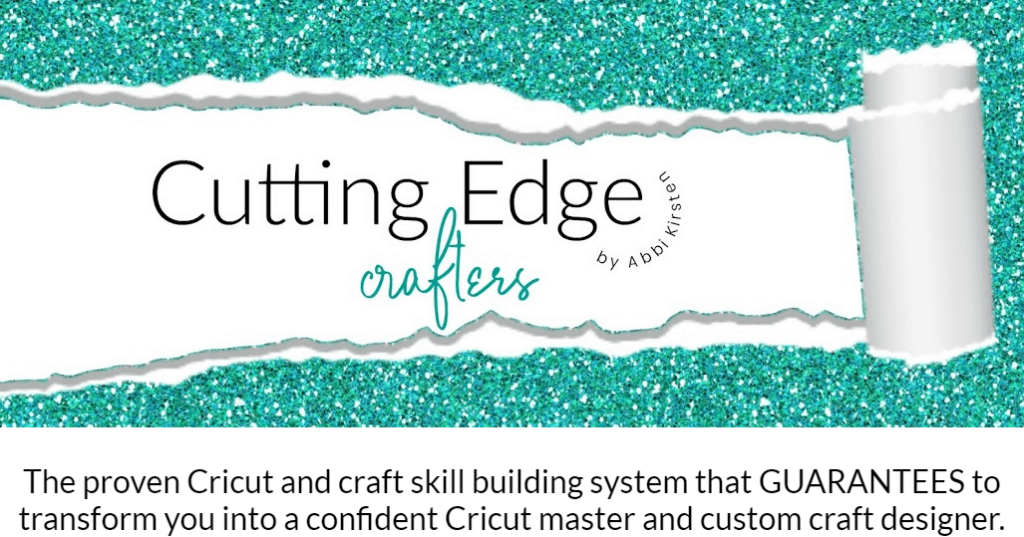 32+ video lessons to master Design Space
15+ exciting craft projects
Create your own SVG craft Files
23+ SVG design videos
Cricut Confidence ebook
and so much more…
Highly Recommended Products for Cricut and Silhouette Crafters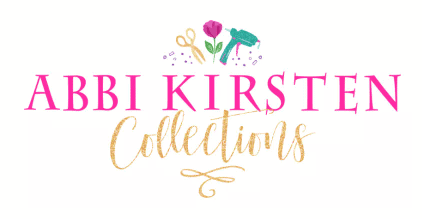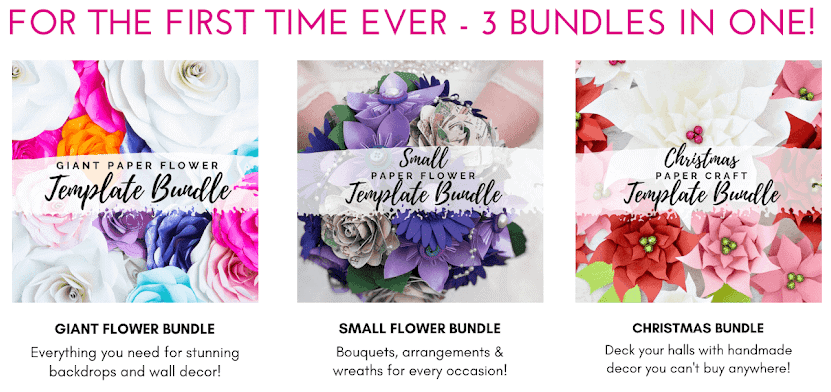 The Giant Flower Bundle is designed for anyone looking to decorate their next event, party, wedding, or home with a stunning backdrop and statement decor! Including 41 classic signature paper flower template designs, 14 gorgeous paper rose template designs, 12 rosette, and poppy centers in addition to rose centers, 20+ tropical vines, leaves, jungle leaves, rose leaves, giant leaves & more this bundle does not disappoint!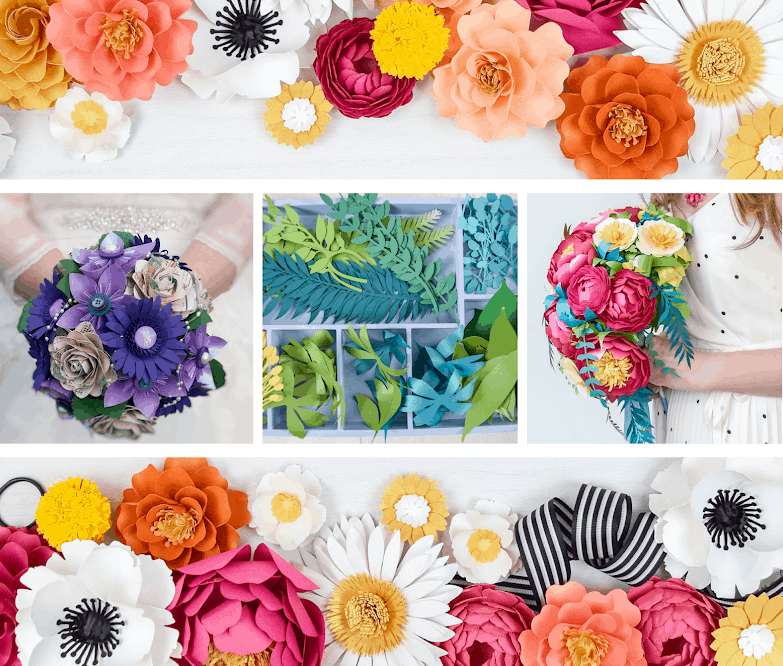 With 27+ small paper flower template designs plus 10+ supporting centers, leaf, and vine templates you will have an endless combination of classic blossoms to show off in your home or at your next event!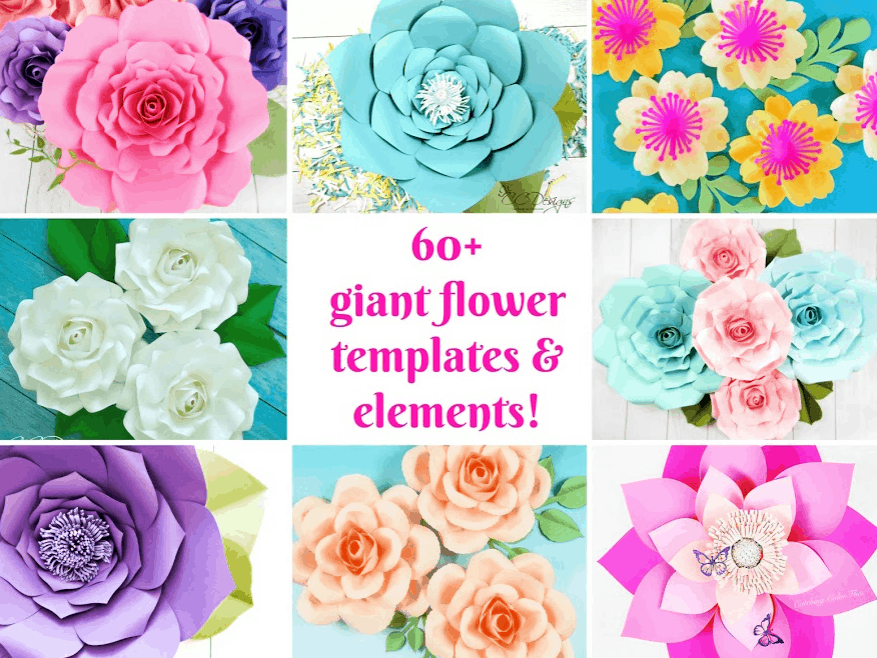 41 classic signature paper flower template designs.
14 gorgeous paper rose template designs.
12 rosette and poppy centers in addition to rose centers.
20+ tropical vines, leaves, jungle leaves, rose leaves, giant leaves & more!
PDF printables included for cutting by hand with scissors.
SVG cut files included for Cricut and Silhouette users.
Full video and/or picture tutorials for each flower.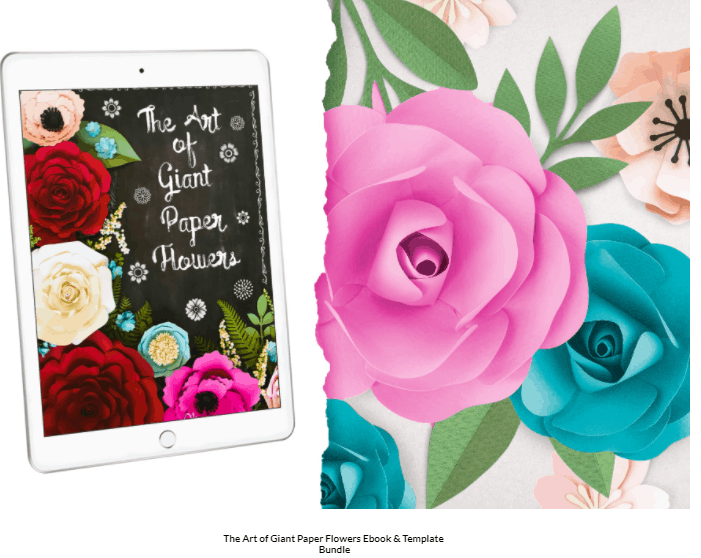 16 giant flower templates
Bonus Rose templates
10 Bonus rosette templates
Step by step tutorials
Bonus video tutorials
Supply list
SVG, DXF and PDF templates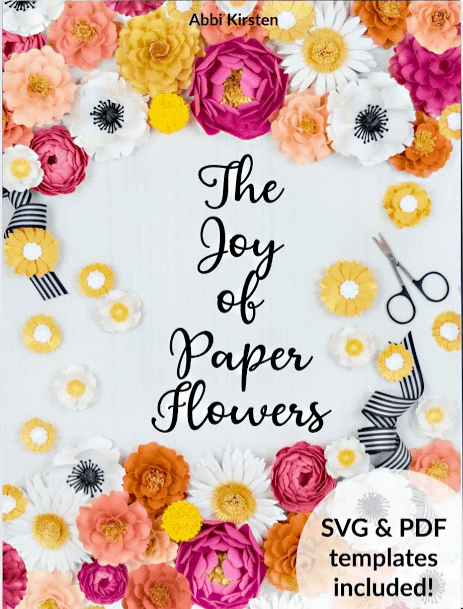 23+ life-like flower templates
How to arrange flowers – bouquet, corsage, boutonniere, wreath and more
Over 2 dozen vine and leaf templates
PDF printables for cutting with scissors
SVG cut files for cutting machines
Step by Step picture tutorials
Full Paper Flower Supply List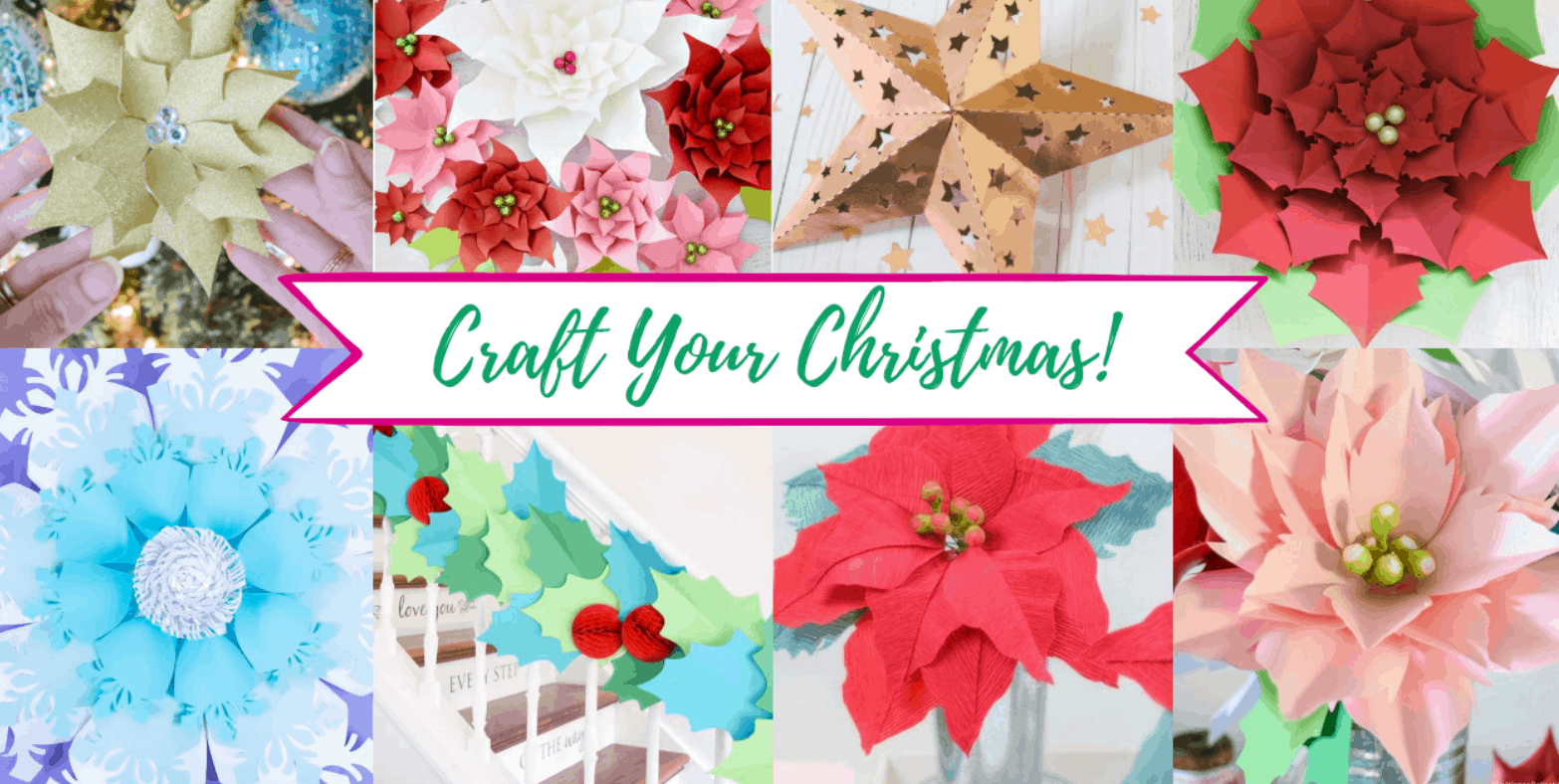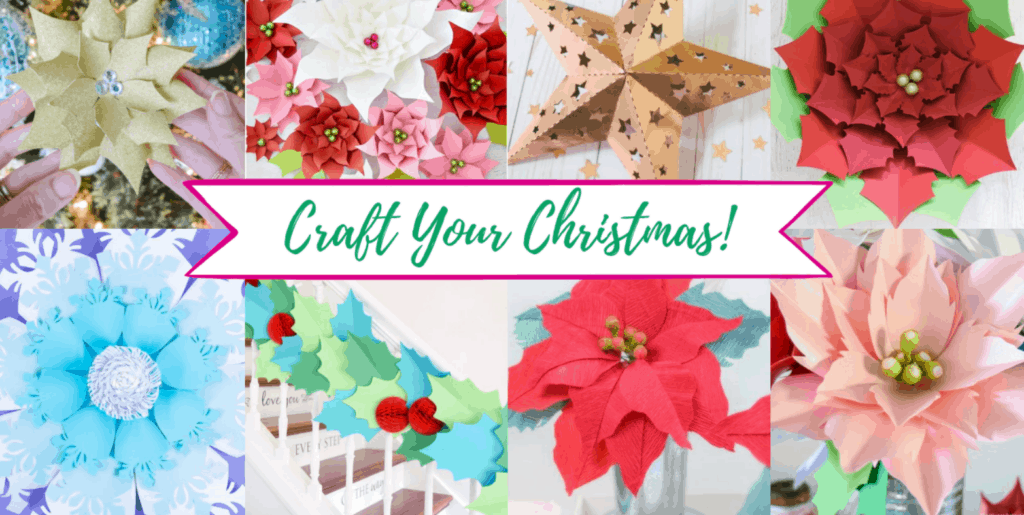 12 gorgeous Christmas themed template designs including small and giant paper flower designs plus 3D paper start templates
15+ Christmas greenery and supporting templates
SVG cut files included for Cricut and Silhouette users
PDF printables included for cutting by hand with scissors
Full video or picture tutorials for each design
Exclusive full supply list
Craft Room Organization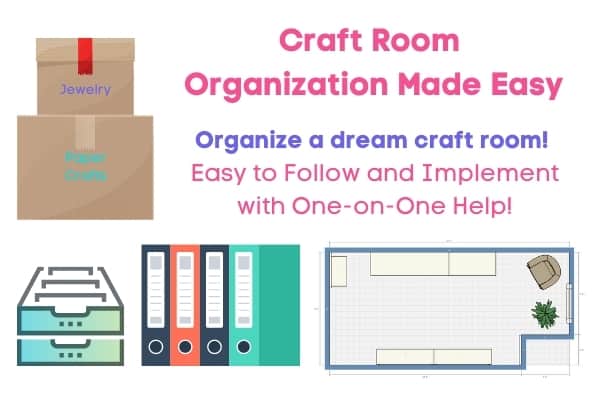 Craft Room Organization
Get started organizing your Craft Room with our easy to follow course for FREE!
Yes, you see that right, it is FREE!
We know how hard it is to get started crafting if you can't find a thing, so we created this 4 module course for all our Crafters. Get started today!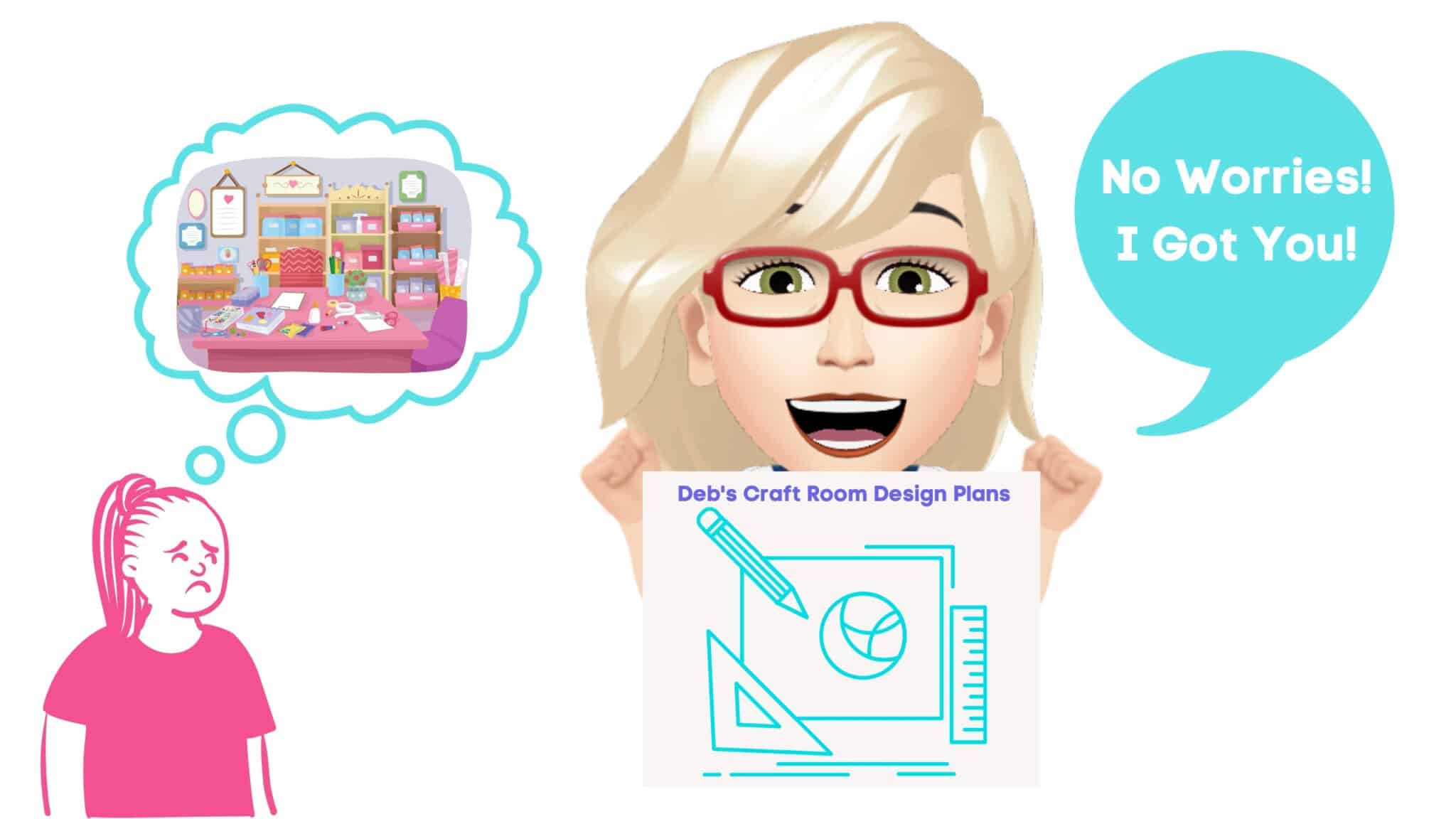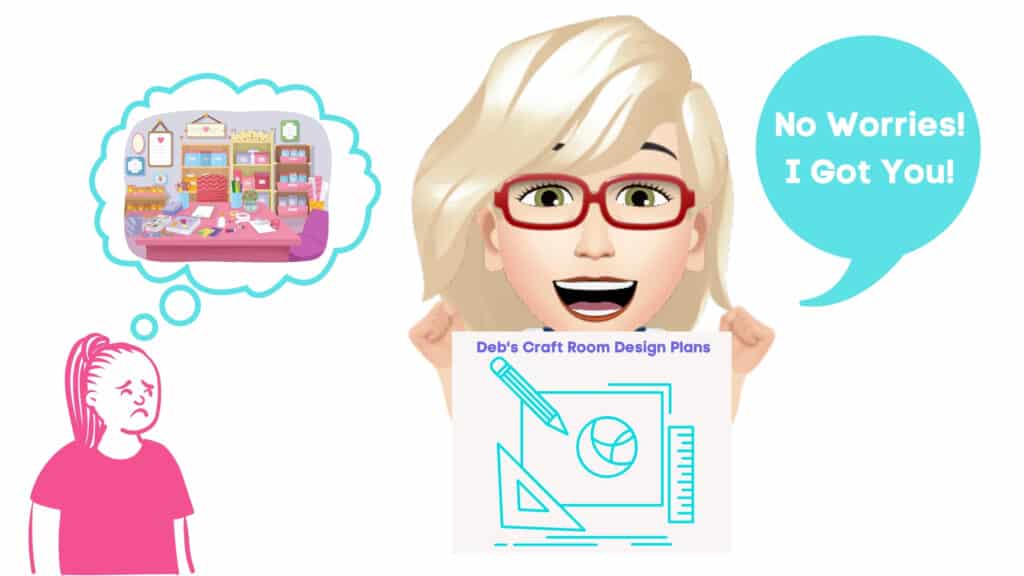 Craft Room Organization Design One on One
Most times when you are at your wits end about your craft room and you just need a little help getting it finally organized and efficient, what's missing is the optimal layout.
Book a call with me and I will help you get your room set up to maximize space and get you on track with the best storage for your craft supplies.
Crafting for Profit
Learn How to Craft for Profit
Want to make money selling your handmade crafts but don't know where or how to get started?
Afraid because you don't know the first thing about what all is involved?
Need help learning the business side as well as the social side of selling and put your mind at ease with this step by step process of creating your own crafting business!
Course Coming Soon!
Learn how to do your own bookkeeping on quickbooks online
Quickbooks online makes your bookkeeping easy and you'll be able to relax knowing that the majority of it is automated!
Learn how to set up your Quickbooks to get the most out of it and how to keep track of all your income and expenses so come tax time there is no questions about what it will look like!
Dedicated Facebook group to answer all your questions along the way.
Coming Soon!