You may have seen the ever popular elf on a shelf with the little stuffed elf posed holding his knees to his chest. Well I thought it would be fun to make one out of paper so I created the 3D Sitting Christmas Elf Free SVG for all you cutting machine crafters!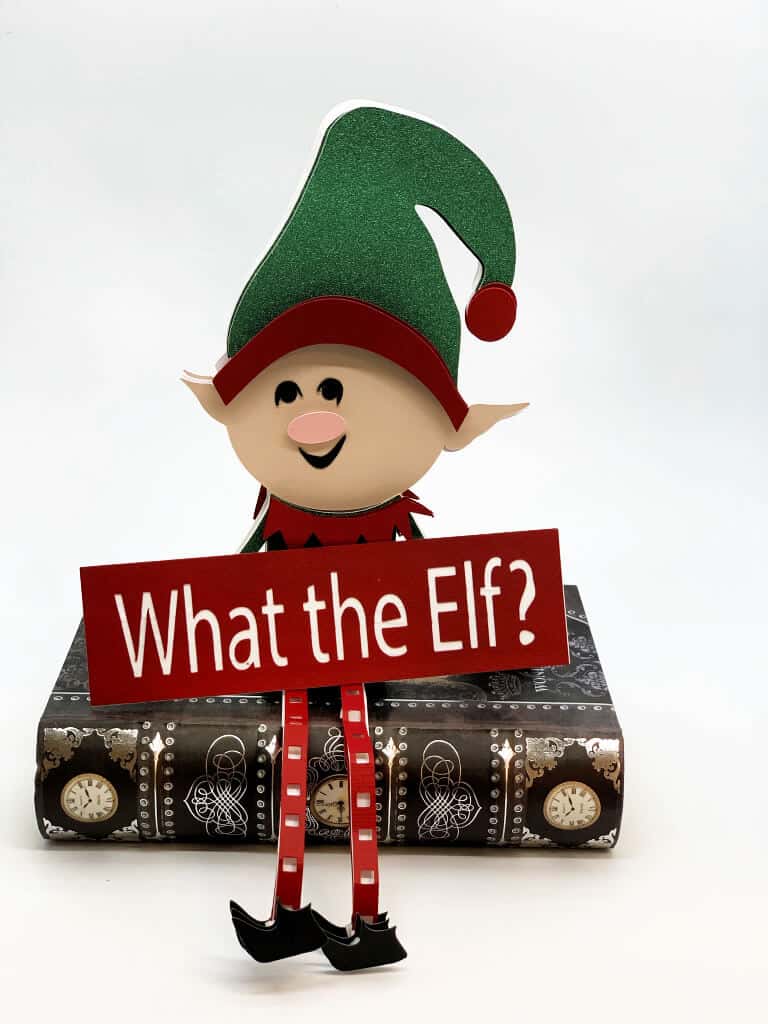 He is so cute! You could easily bend his arms forward to hold the sign or put something in his lap!
HIs little legs dangle off the shelf too!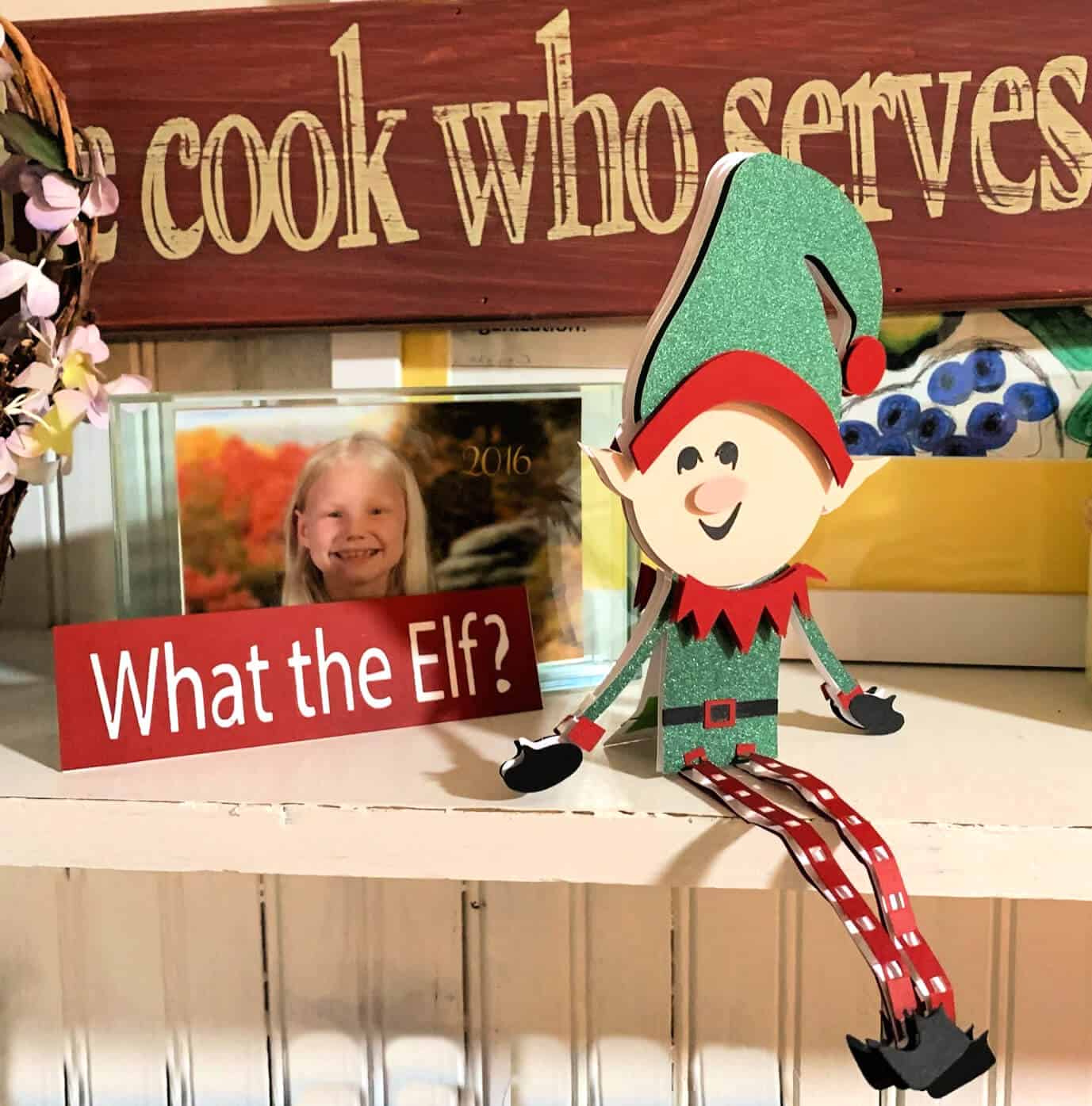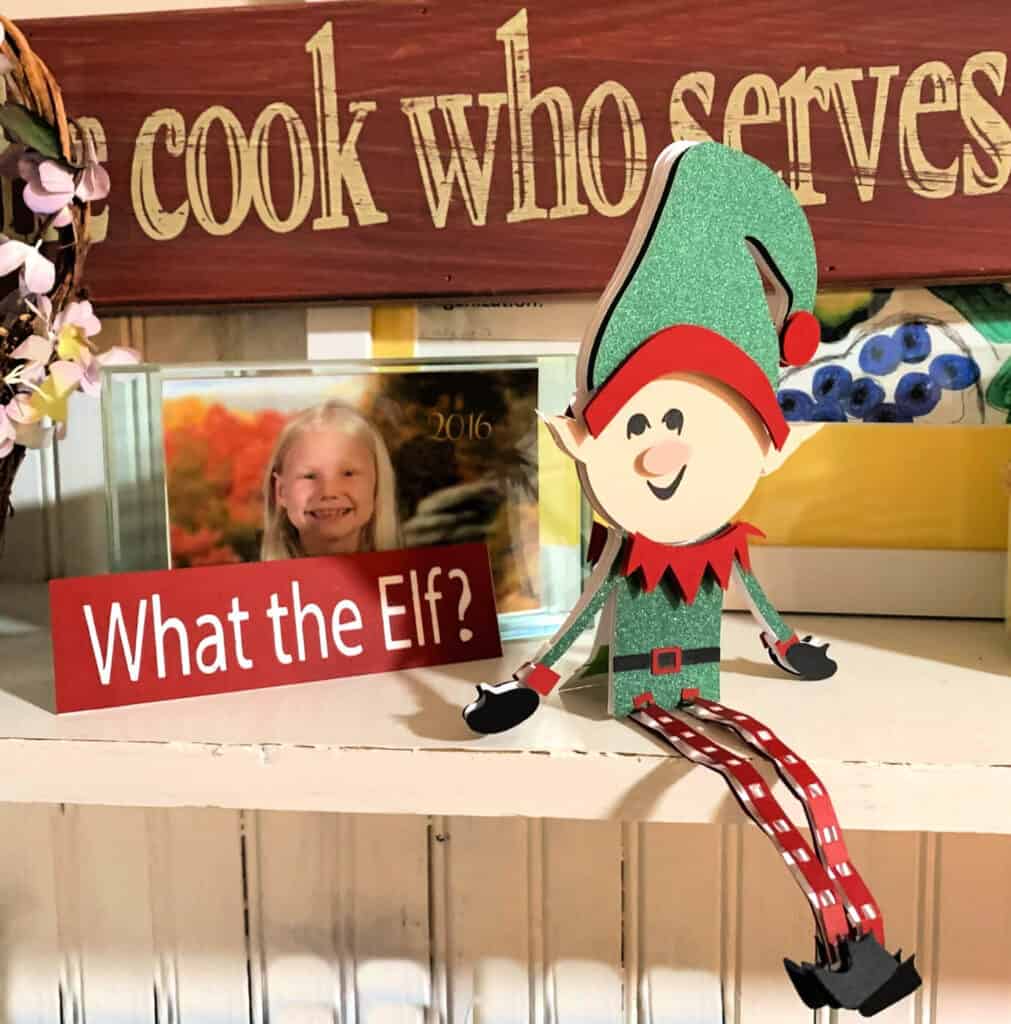 This little guy is fairly easy to make and I created a video showing you how to assemble him.
Supplies for 3D Sitting Christmas Elf Free SVG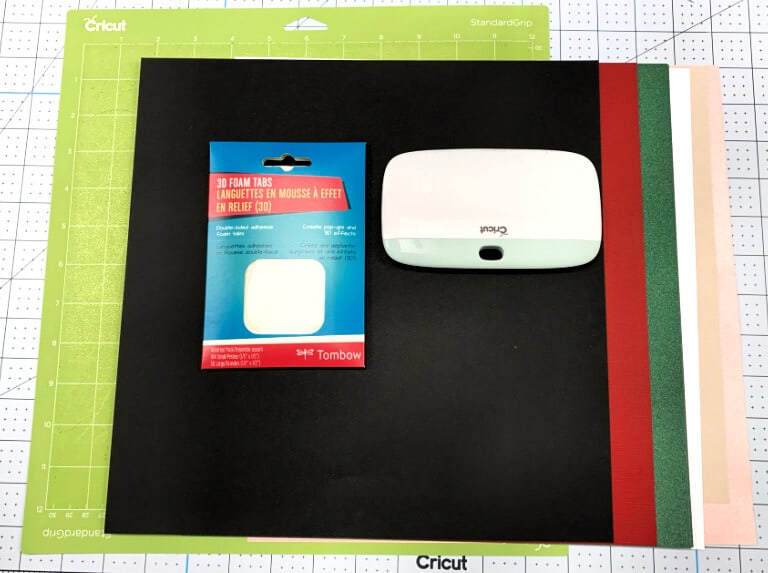 Instructions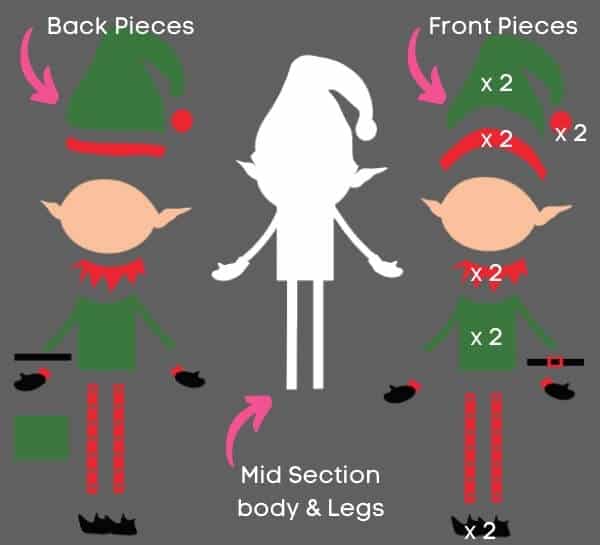 The little elf comes with these layers. This diagram will help you understand what needs to be cut and how many of each. Of course you can change the numbers of what you cut by hiding the pieces in Design Space.
I've created this video to help you along. Be sure to subscribe, like and ring the bell to get notifications of new videos as they come out!
Cut out all pieces as shown above
Adhere the pieces to the front side of the "White" core of the elf in this order:
Shorter Cap 1, Shorter Cap 2, Pompom 1, elf face, cap trim 1, cap trim 2, eyes, nose, mouth, body suit, neck piece 1, neck piece 2, Belt, belt buckle, red stockings, mittens, cuffs, boots 1, boots 2.
On the back use this order:
Longer Cap , pompom, elf back of head (slip under cap), cap trim, body suit (if making him sit, glue extra piece to bottom of the body suit), belt, red stockings (glue), mittens, cuffs, boots.
Glue the sign together.
That's all there is to it! Be sure to watch the video to see all that in action!
Looking for more Christmas Crafts? Check out these posts:
DIY Dollar Tree Wreaths for the Kitchen
DIY Dollar Tree Holiday Porch Decorations
DIY Holiday Map Ornaments
Upcycled Shaker Snow Angels
Christmas in July Free Craft Series
Gnome for the Holidays
4 Holiday Sign SVGs for Everyone
Want to save this for later? Pin it now!