Layered Mandalas are so pretty. Team them up with some shiny glitter stock and Easter colors and you have a beautiful, easy to make, 3D layered mandala cross just in time for Easter!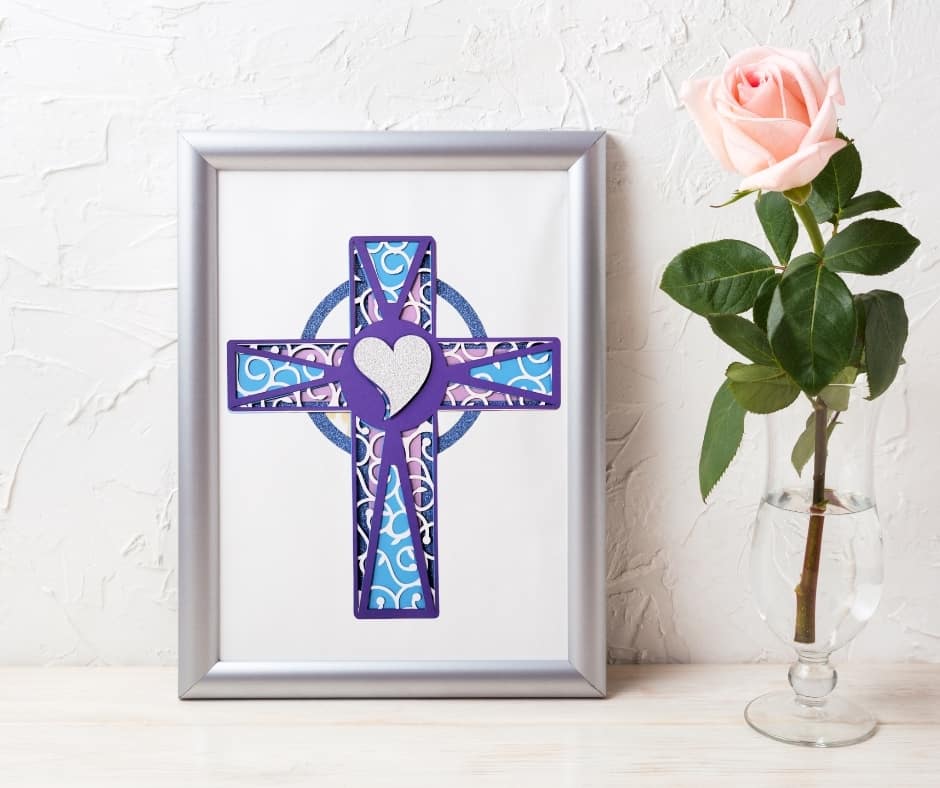 Instructional Video for 3D Layered Mandala Cross
There is also one with a Star if you prefer, rather than the heart. Both are included in the free Download and are both available in the Resource Library and the Shop!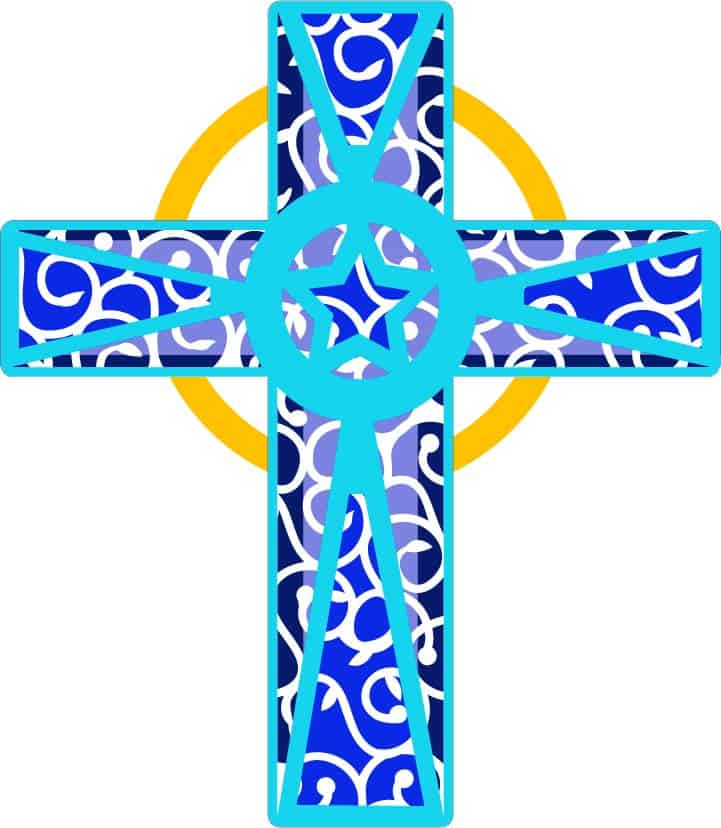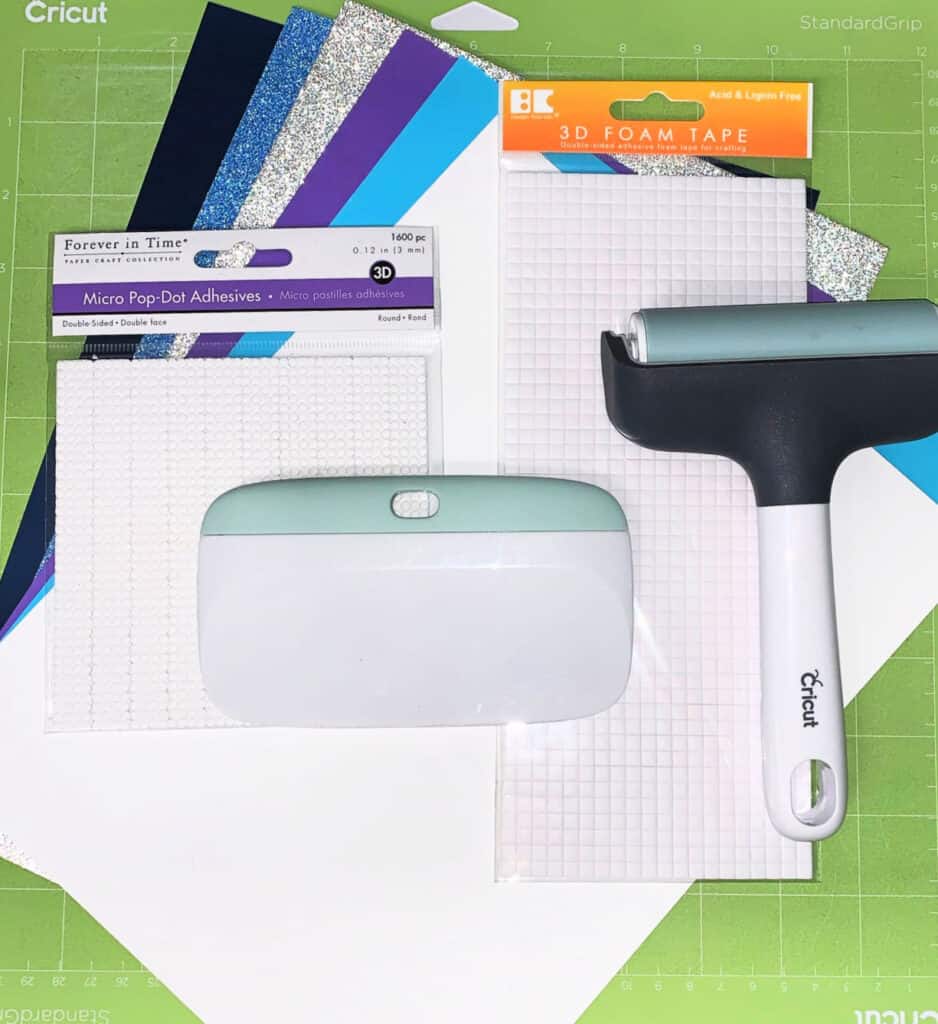 Supplies For Cross
Instructions for Cross
This Cross is really easy to make!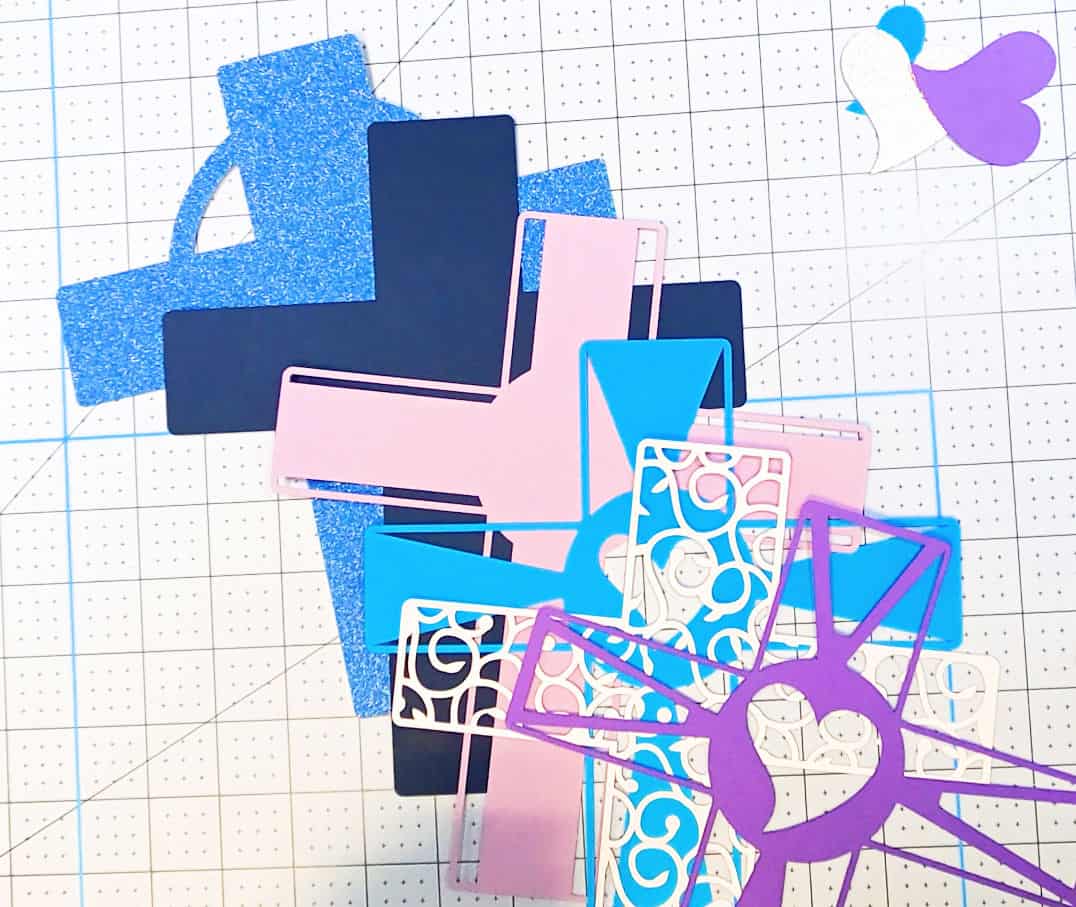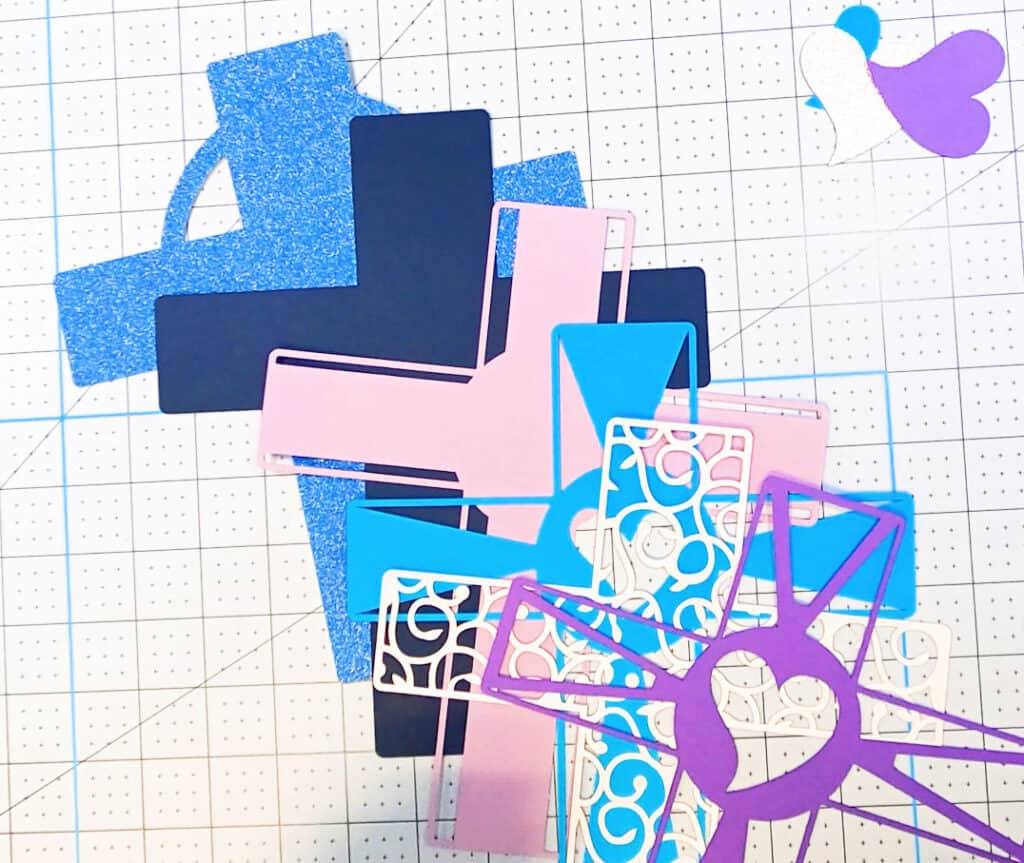 Once you've cut the design (see video for tips), you will use the adhesive dots to attach them all together with the layers in this order. If you like, you can switch the order around to create the look you want like this….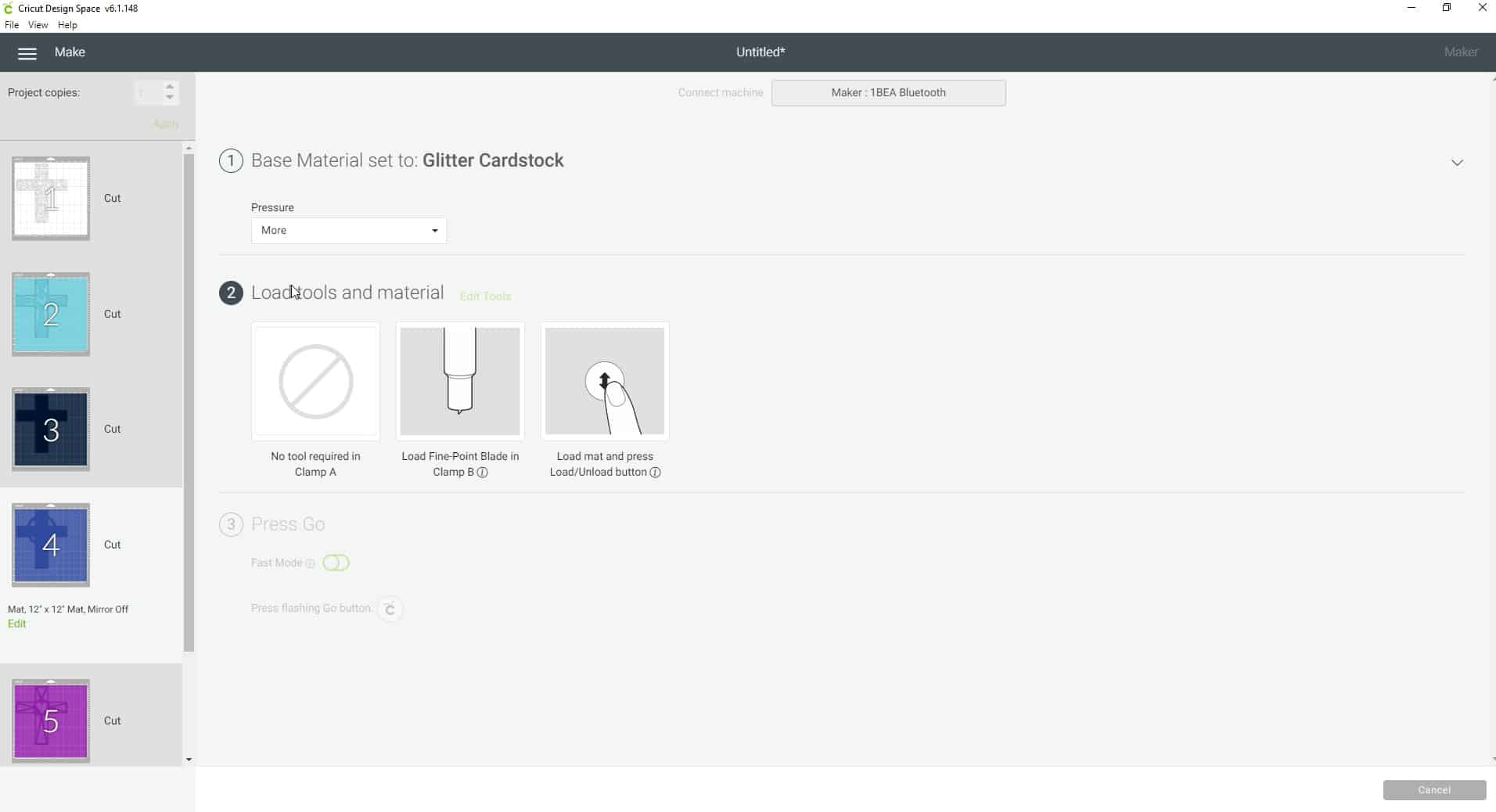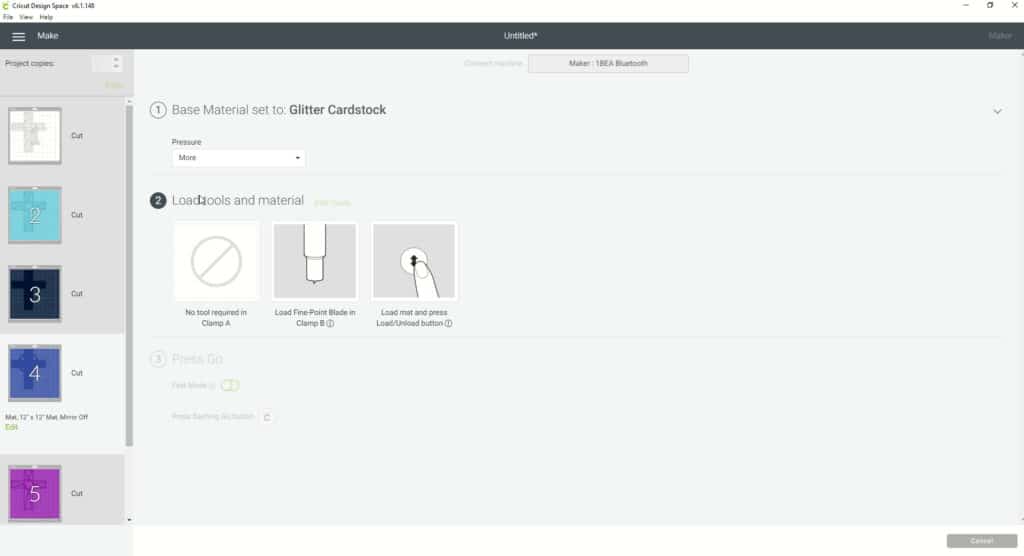 The mats will want to cut the white mandala part first. Since I was using a mixture of glitter cardstock and regular cardstock, I used the Glitter Cardstock setting on my machine with More presser on the blade selection.
When you cut the white, it isn't that intricate but a tip is to remove the mat from the cutout by slightly bending the mat back and allowing the cutout to come away from the mat so you won't tear it.
Use the micro pop dot adhesive stickers on the back of the white piece OR glue it directly on top of the cutout with the larger heart.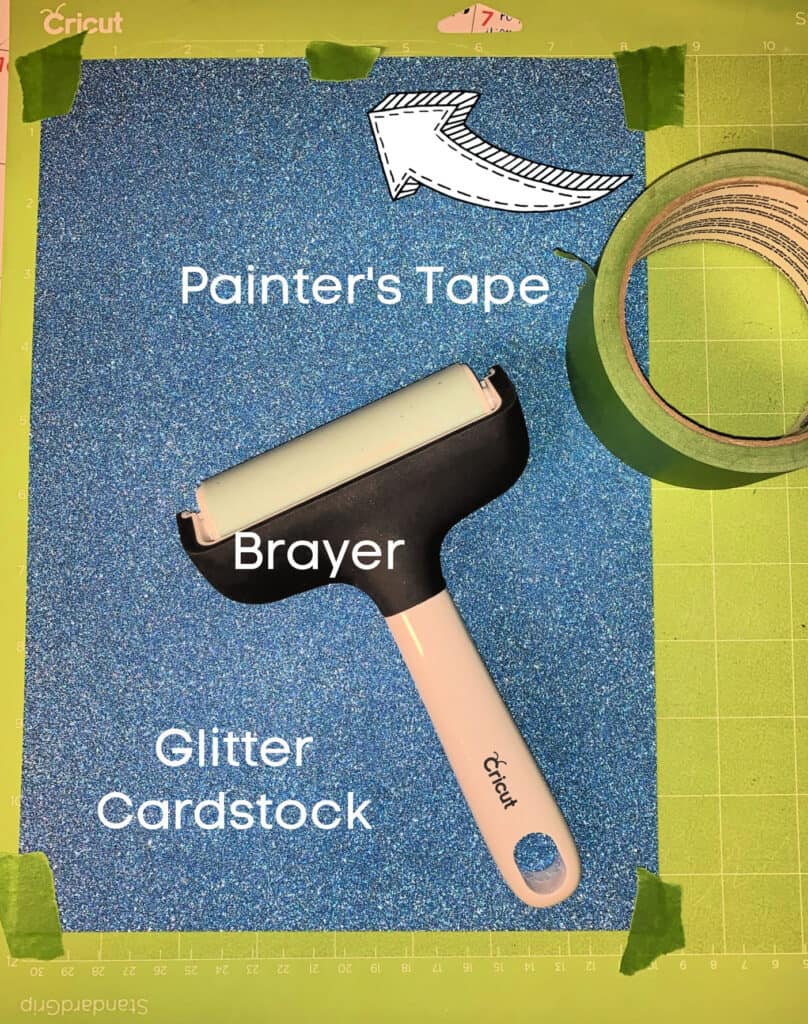 This is a trick I learned when using glitter cardstock. First I use the Brayer (I use this for EVERY type of cardstock) to make sure it is stuck to the mat, AND I use Painter's Tape to hold down the edges so there will be no slipping!
Use the larger foam dots on the other layers and attach. That's all there is to it!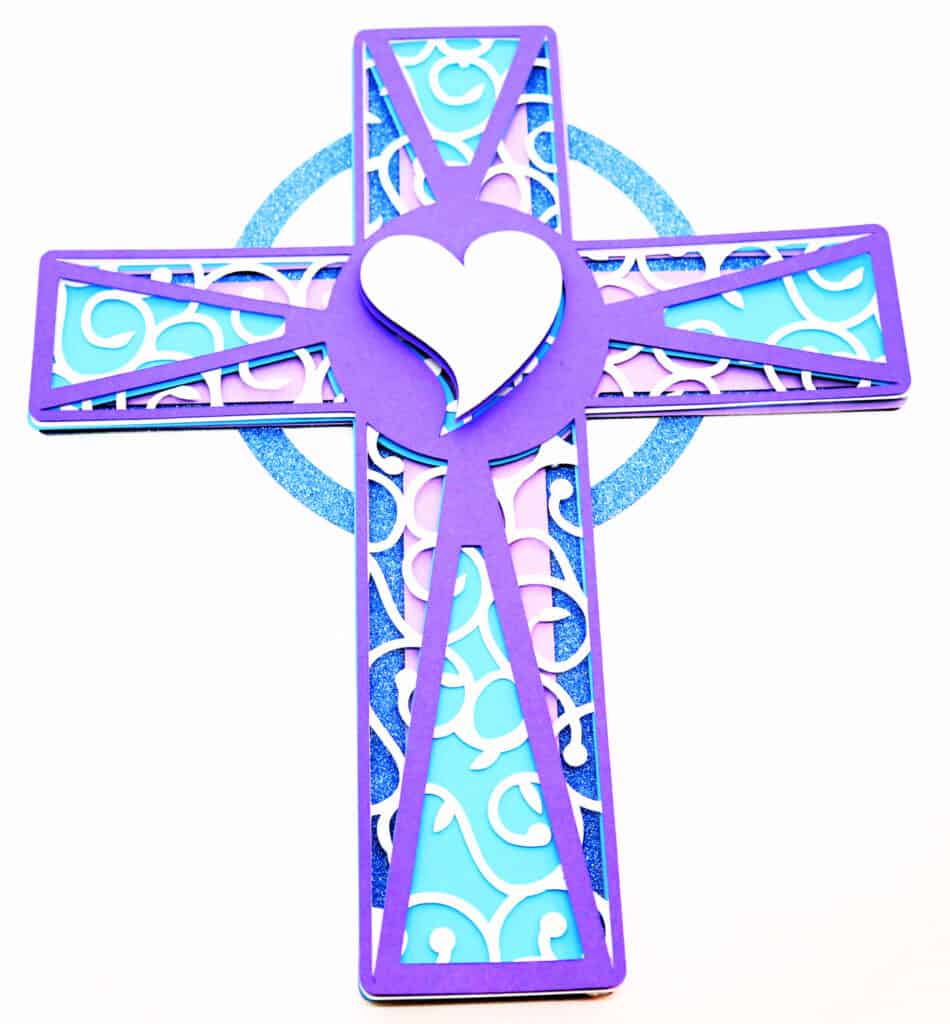 You can see the layers a little better in this photo. I also took the heart cutouts and added a few layers of the pop dots and put them on the very top center so the hearts would pop! What colors would you use in your cross?
Want to make more Easter Projects? Check out these fun craft projects: