The little red truck has become quite the icon of Farmhouse decorating so I thought I'd create a version of my own with the 3D Farmhouse Red Truck with Christmas Tree Free SVG!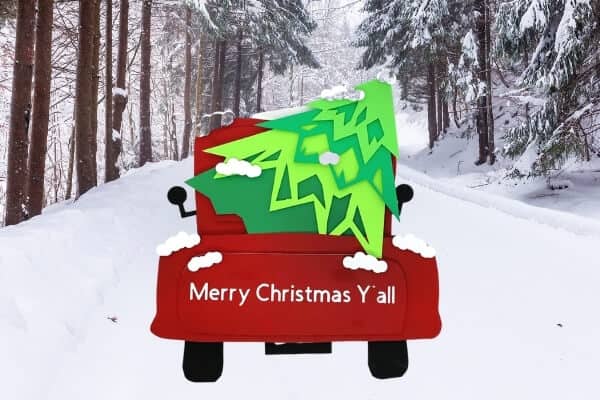 How many of us remember going out to pick up a Christmas tree? Is that tradition long past I wonder? With all the artificial trees about, it kind of makes me sad that the real trees and the tree lots aren't out like they used to be. I always loved going to them and walking through the giants as they were to me when I was little.
I also found it especially fun watching them spray the trees with the fake Christmas snow! We never had one of the flocked trees, but my very best friend always did and I just marveled at the sight of the twinkling lights bouncing off the white.
The tree was a big thing in our house. My mom would take those boxes of tinsel and one by one hang them on the tree until the whole tree was covered in the glistening silver strands. Our tree was a work of art and it took hours upon hours to decorate and take down. Yes, she would save every single strand of tinsel.
Awe the memories! What is your tradition with the Christmas tree? I'd love to hear them! Comment below and share with us all!
Let me get started now in showing you how to make this fun 3D Red Truck and Christmas Tree!
Supplies for the 3D Farmhouse Red Truck with Christmas Tree Free SVG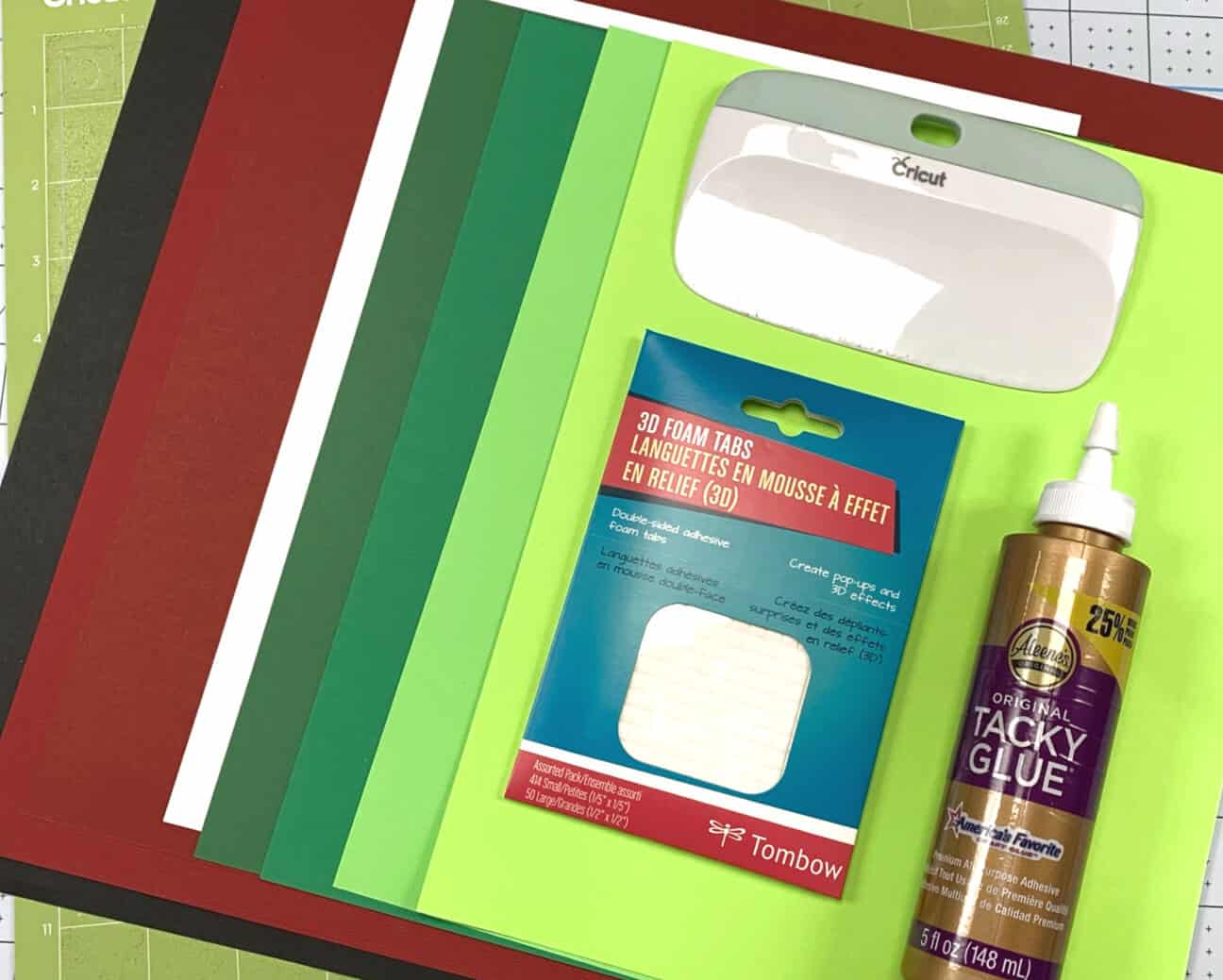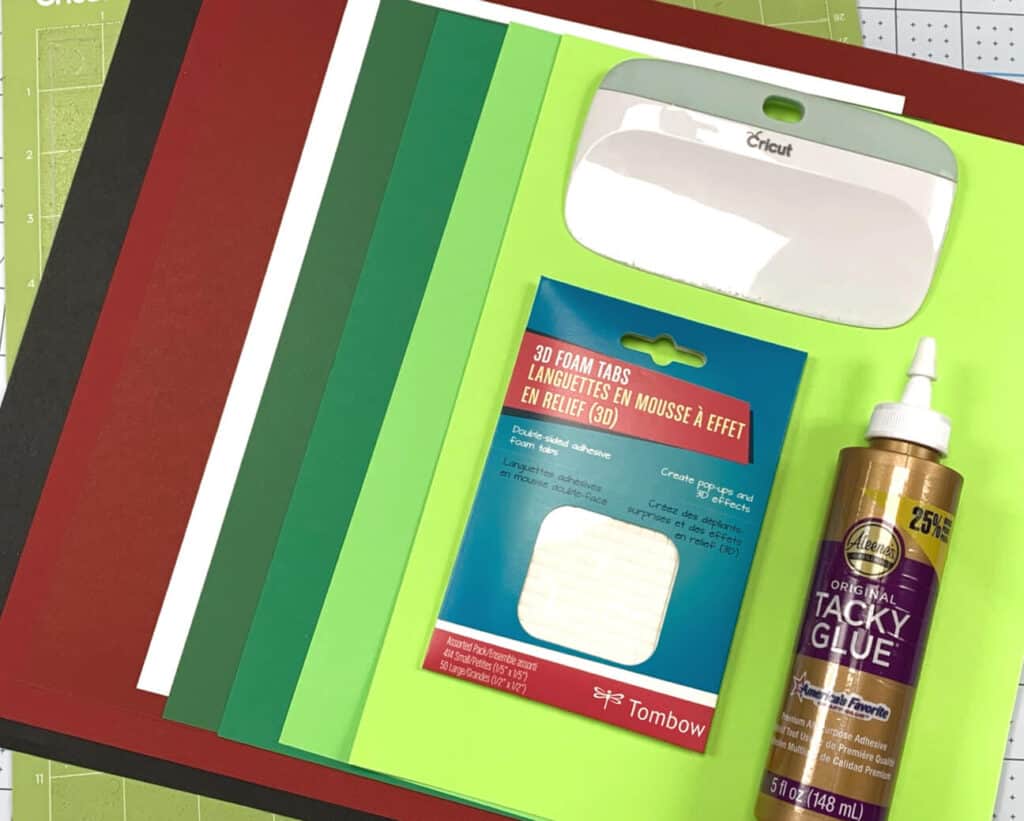 Instructions
I made a video to go along with this post. I find that the 3D projects are best explained in video!
I even had an extra sign I had purchased at the Dollar tree that fits the truck that you will see in my video. If you have an extra one, I think it will make a really cute planter stick for your truck!
Now to get to the Free SVG.
followthese written instructions
STEP 1
Upload the SVG. For instructions on how to do this read this: How to Download and Upload SVG Files
STEP 2
Your truck will come without any words on it. Decide what you want to include and then add the text in Design Space. Choose your font, size and placement on the tailgate and/or pumpkins. Then slice the words out of the shapes. See video for complete instructions on how to do this step. SAVE your file and give it a project name that you will remember.
STEP 3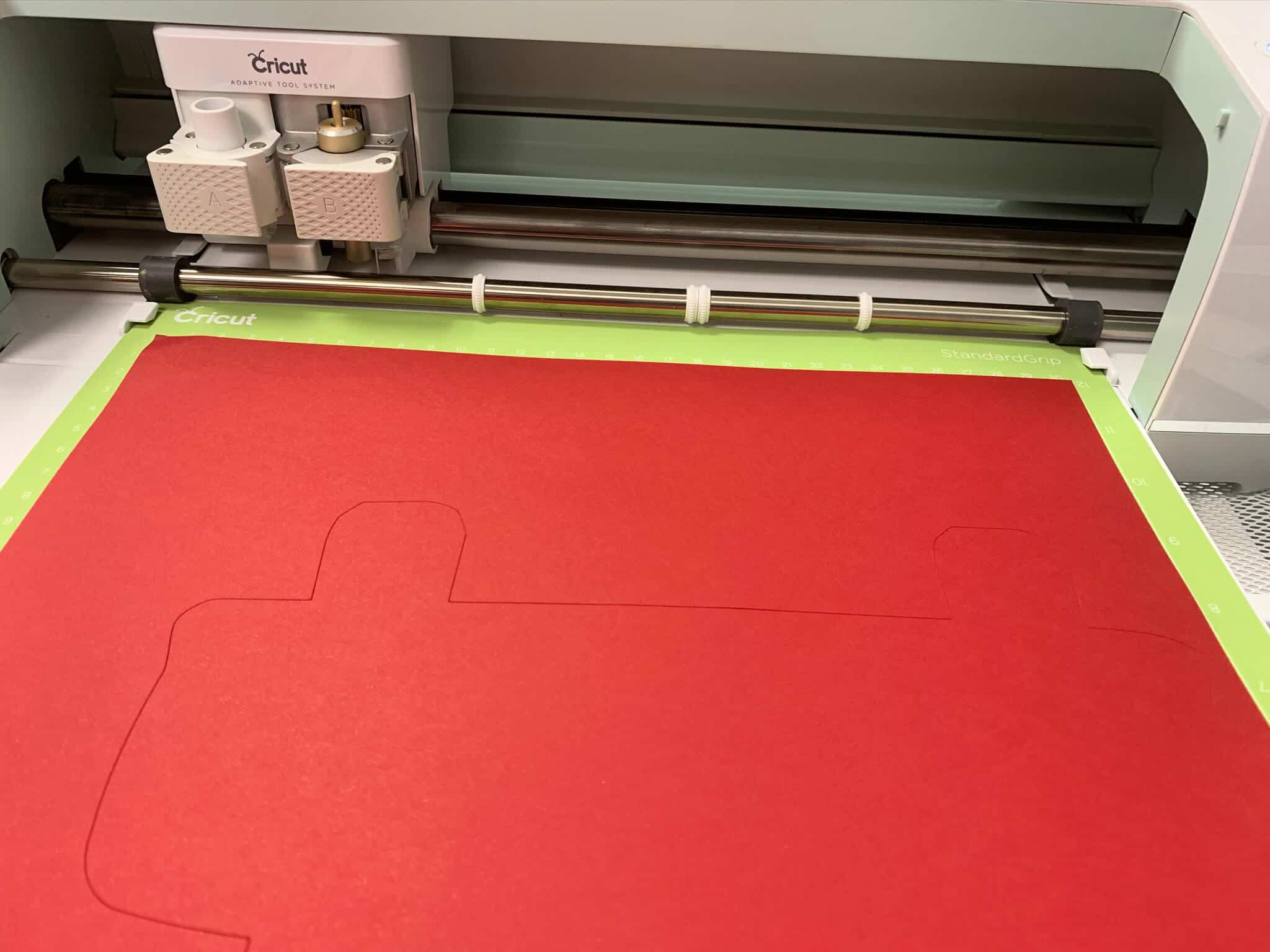 Once you are satisfied with the layers, click on Make It. Check the mats to see if you want to change anything.
STEP 4
Click on continue. Choose your cardstock setting. I used 80lb with the setting to more. Begin to cut all the mats. I did end up turning the red mat around to cut the tailgate as they were on two different mats.
Step 5
Assemble the truck and the tree as shown.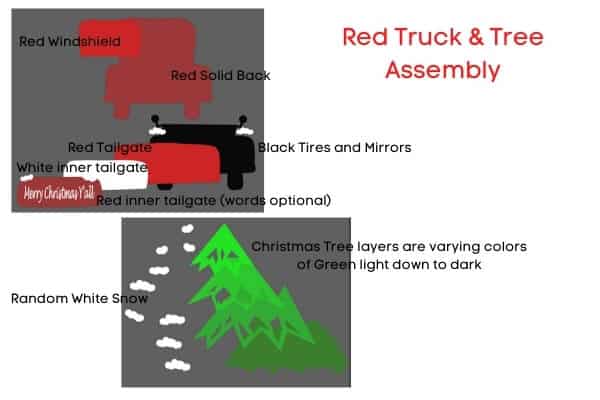 If you like the Christmas Truck you will love the Pumpkin truck too!
Save it for later: