You don't have dedicated space for crafting? Why not try a closet makeover? or You have room in your basement that is just dying to be made into a craft room?
Let's take a look at 2 Craft Room Tours Big and Small!
Small Closet Craft Room Makeover
Take a look at Keri of OneWomansDailyDrama.com and see how she transformed a closet into her private crafting space! She turned a large walk-in closet she had in her hallway upstairs and shows you exactly how she did it. Keri says "Even if you don't have a whole room to dedicate, you can turn a closet into a craft room. The key is to go vertical with storage and give every item a "home."
We all know to well the before pictures right? Here is Keri's before: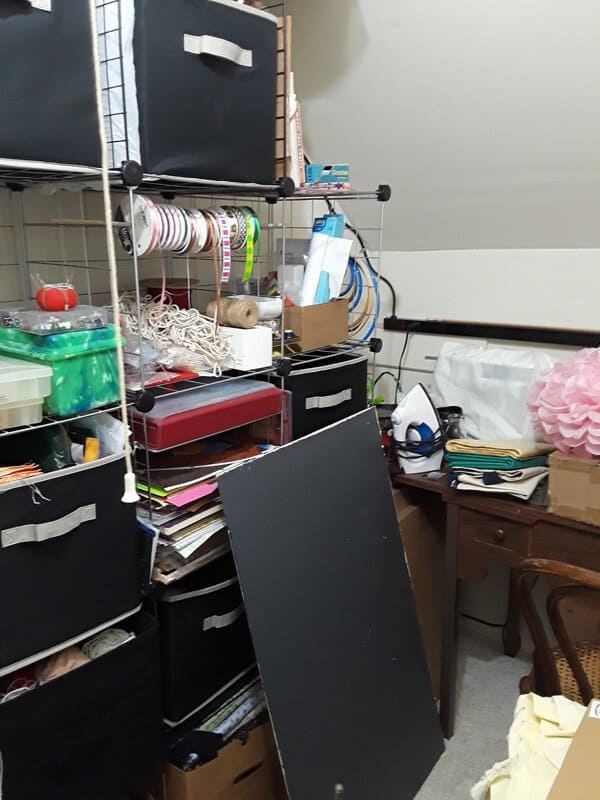 It's hard to craft when you are not organized and you have so much stuff! Like Keri says "My craft stash was already too big to begin with, so that turned the area into the perfect storm of clutter. I couldn't even get to everything!"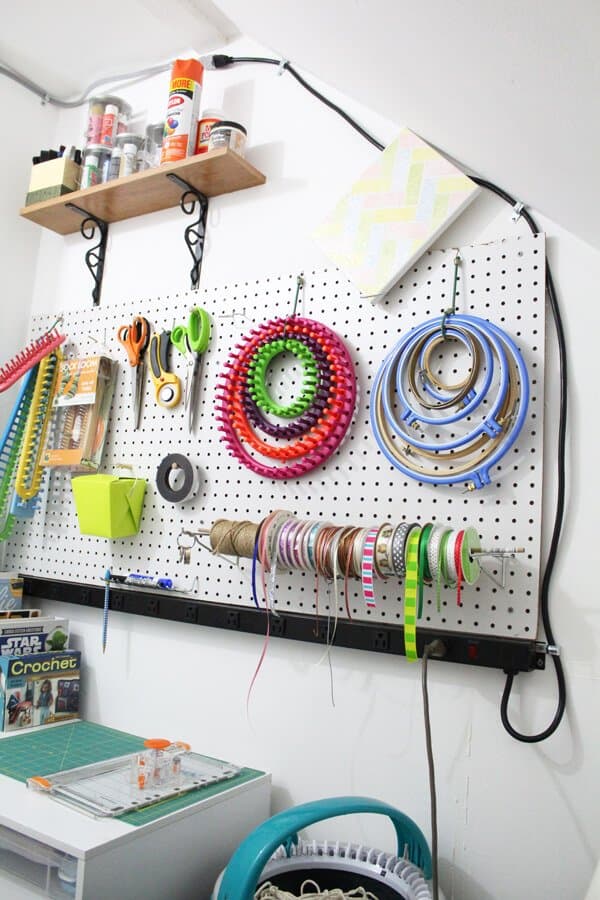 I love how she took a less is more approach and cleaned out the things she wasn't using or hadn't used in awhile. Here she uses a handy peg board system to have things available that she uses often.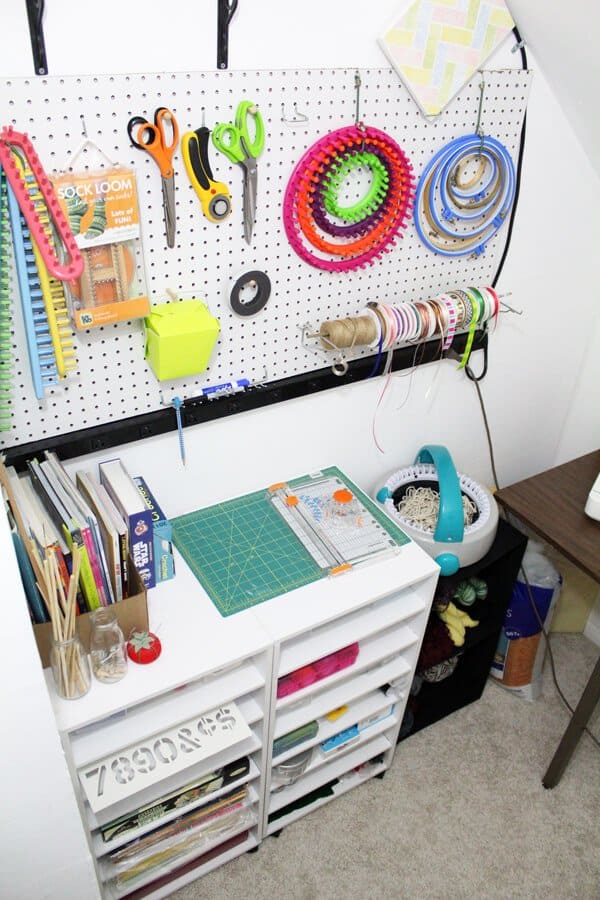 Below that she purchased some organizing cubes from Michaels. Not only does it offer her more of an organized system, they stop the "clutter drop off" and give her a nice flat work space to store other items on top!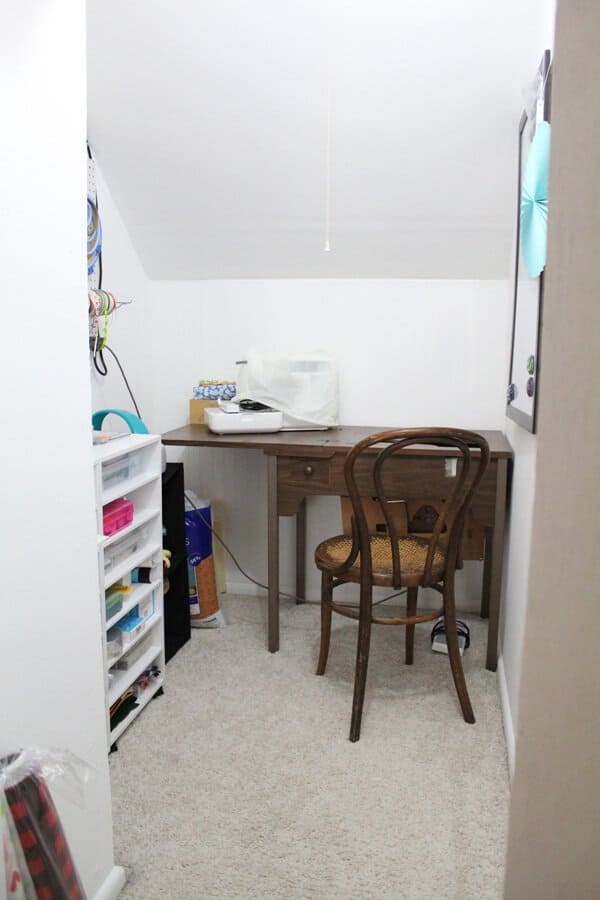 On her blog she shows the entire process of how her and her husband transformed the closet into a workable space for her. You can check it out the full makeover here: https://o nemamasdailydrama.com/craft-room-makeover/
You don't have to have a large space, just a smart space and I think she nailed it!
Large Basement Craft Room Tour
Carrie at Kenarry.com also has a very minimalist approach to her craft room. She has very clean lines and houses her supplies in simple elegance.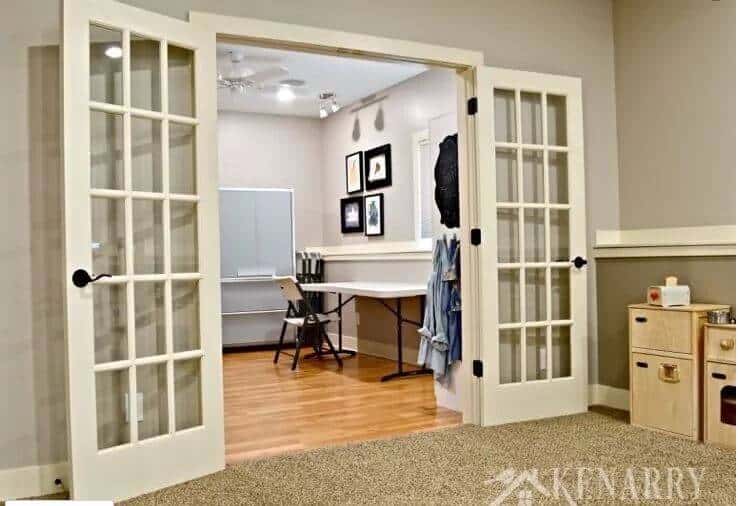 Carrie says "I chose French glass doors so I can close the space off if I don't want the boys messing with something I'm creating. Or alternatively, I can also be painting or crafting away in there and easily watch through the glass to keep an eye on the boys playing."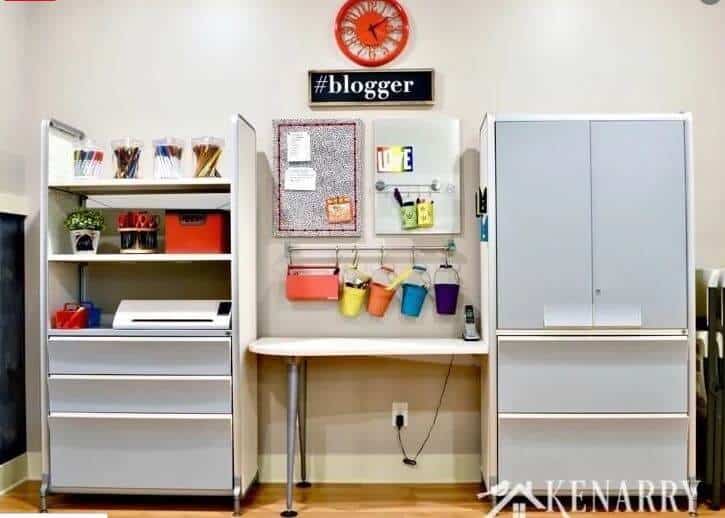 I love the cabinets. It's nice to have some things visible but also nice to be able to close the doors and drawers! She got these from an office supply store because they locked so she could keep her children safe from getting into things.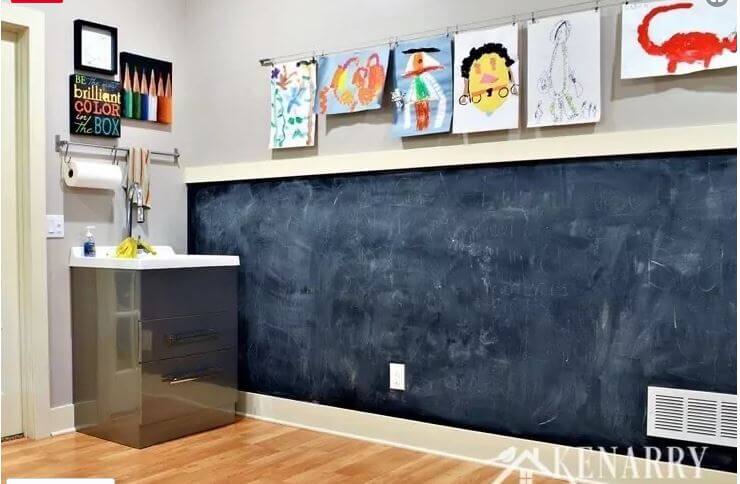 She obviously includes her children in her crafting! I love the blackboard and the sink!
Check out Carrie's Post for all her creative ideas on Craft room storage here: https://www.kenarry.com/craft-room-tour/
I love what these two ladies did in their own style to make rooms that they are happy doing what they love to do. Just goes to show that you don't need a room full of cabinets and multiple tables to house a large inventory of craft supplies.
Just what you need that is easily accessible makes for a happy organized craft room!
Pin it for later